Peter Molyneux would be up for making Fable 4; Fable Legends reportedly cost $75 million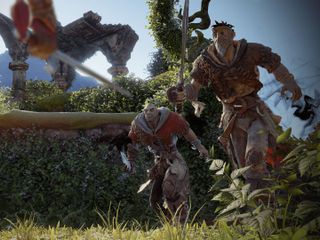 Lionhead Studios co-founder Peter Molyneux says that he would " totally be up for" making Fable 4 after he finishes his current project, and if someone at Microsoft asked him.
In an extensive feature on the history of the now-closed Lionhead Studios at Eurogamer, Molyneux states:
Microsoft officially closed Lionhead and cancelled development of the free-to-play RPG Fable Legends in late April. The feature article at Eurogamer goes in depth on the many games the studio released during its lifetime, along with its many canceled projects and prototypes like Milo & Kate, Project Opa and others.
The article also offers some behind-the-scenes information on the development of Fable Legends, and claims that $75 million was spent developing the game before Microsoft decided to cancel it for the Xbox One and Windows 10. The story also claims that the game was very close to entering open beta. After Microsoft's decision to close Fable Legends, the story also seems to confirm previous rumors that a group of Lionhead team members tried to keep the game going under the name "Project Phoenix":
The Eurogamer article on Lionhead's history is definitely worth a read if you are interested in the rise and fall of one of the game industry's most famous studios.
Get the Windows Central Newsletter
All the latest news, reviews, and guides for Windows and Xbox diehards.