Problems with Twitter? Don't blame the client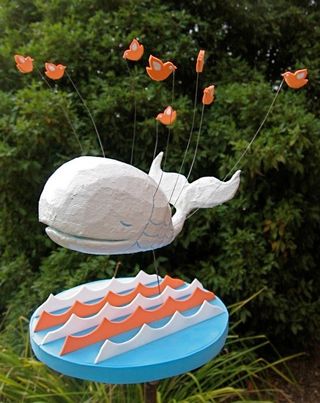 Has anyone else been having trouble with your Windows Mobile Twitter clients? Specifically when you first launch, or have to have the application re-sign in you get an error message?
Turns out you're not alone. But before you blame the client you may want to know that it appears to be a Twitter issue, not a problem with your application. For instance, these are the various error messages:
Twikini: "Something went wrong. Please try that again."
PockeTwit: "Communications Error"
moTweets: "Failed to Sign in"/ "Unable to retrieve your timeline"
Annoying, eh? Even Jake Stevenson, head project manager of PockeTwit, blamed his program at first until others noted it seems to be not unique to PockeTwit.
Unfortunately we'll just have to wait and see if Twitter (who notoriously don't update/fix much) will address this or if any developer can come up with a workaround. (I also get a re-direct on the web version now, where one did not exist before--possibly related).
Any thoughts on the issue? Sound off in the comments.
Windows Central Newsletter
Get the best of Windows Central in your inbox, every day!
Phil is the father of two beautiful girls and is the Dad behind Modern Dad. Before that he spent seven years at the helm of Android Central. Before that he spent a decade in a newsroom of a two-time Pulitzer Prize-finalist newspaper. Before that — well, we don't talk much about those days. Subscribe to the Modern Dad newsletter!
Twobile isn't ever really mentioned here, but I've had some of the problems mentioned above in it as well, although it isn't exactly consistent. And I have toyed with Opera's Widget for Twitter in their 9.7 browser beta, and also have had varrying bouts of success.

Noticing this more and more with twikini. It generally takes 3-4 "refresh"es before I can connect, but once I'm connected, I'm usually good.

Kinoma Play's twitter client had the same problem when Twitter was brought to its knees by that DDOS attack. In an attempt to protect itself, Twitter "broke" API usability somehow. Kinoma Play released an update to its Twitter module soon after that worked around the problem and it now plays ball with Twitter. I wonder if this is related to the same issue?

Iirc that was quite a while ago. I had some problems conecting using Kinomas Twitter client yesterday, but now everything is fine.

I had a look back and you're right. It was last month: http://twitter.com/Kinoma/statuses/3213478865

Who cares! Why does anyone want the world to know where they are or how they are feeling all the time? How old are you guys? 12?

The PockeTwit "Communications Error" is sooo annoying. It is a little less so now that I know everyone has it. :)

Twikini working again for me. Could they all be working again? Or are the rest of you still not getting in?

I'll check Twikini in a bit, but the problem is not that we don't get in (we eventually do), it's just we see an error first and have to re-sync again. Basically it happens on the first launch--error logging in--retry and now it works.

Also happens with ceTwit. "Error: A Network error or timeout occured, API offline or network connection is down." One or two refreshes usually results in a connection though.

Also affects TwitterBerry on that other lump of junk on my desk.. so not just limited to Windows Mobile users

I have the same problem with Twikini! I'm getting online after 3-4 times refreshing the timeline. I hope Twitter will solve this problem a.s.a.p.!

Twikini. Can't send Tweets to my Twitter account. Every time the message "Something went wrong. Please try again".
Am I the only one?

Nope. The problem seems to have almost become worse in the last 48hrs, regardless of client (PockeTwit does the same). @Twikini is aware and agrees it's a Twitter issue but said they are looking into a possible work around/fix from their end. No guarantees though!

I've been having this issue as well; and while it's only mildly annoying to have to try to refresh/tweet several times, it is annoying that if your feed is refreshing while you're writing a tweet, and it then gives the error message, Twikini just freezes. I can't write more in the tweet, can't cancel it - I basically have to restart my phone to get it working again. (Phone is a HTC S730 with WM6)

What can Twitter actually do for my business?

I donot have these problems with me

I'm having this problem with Twikini. I can get replies and direct messages, but not tweets. I've refreshed and restarted many times, but no luck. I've tried via the data connection and via wi-fi.

Same here with twikini, continously got that error message and re-launching the program or restarting the device did not help. It appeared suddenly and stangely. While, at the same time, there was no problem to use fring to send tweets. So, it seems not only twitter's problem, but some unknown issue with those programs.