PS4 games are coming to your Windows PC with PlayStation Now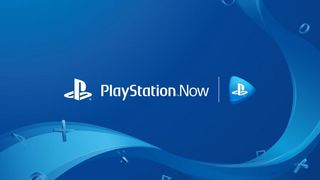 It looks like Microsoft is about to get a little bit more competition from Sony over its PlayStation Now game streaming service. Previously limited to a lineup of PS3 games, PlayStation Now is set to expand its catalog to include PS4 games soon, Sony announced today.
Because PlayStation Now is available on PC, that means subscribers to Sony's service will soon be able to stream full PS4 games to their Windows machines. You could already accomplish this in a much more limited way through Sony's remote play, with which you could stream games you already own from your PS4 to a Windows machine. However, PlayStation Now is a wholly different affair, offering up Netflix-style access to select PS3 and, now, PS4 games.
If the timing on this seems a little suspect, that's because Microsoft announced its own sort of take on the PlayStation Now model in late February with Xbox Game Pass. Though still in testing, Game Pass will let Xbox gamers access a catalog of Xbox One and 360 games for $10 a month. Unlike PlayStation Now, Game Pass isn't a streaming service, however. Instead, you can download the full games to your console before playing.
Sony didn't provide too many details on the launch, but it's set to kick off a private test for PS4 games on PlayStation Now "in the next few weeks." Current subscribers will want to be on the lookout for an invitation in their email inboxes. As for the exact lineup of PS4 games or a full launch date, we'll have to wait and see.
Get the Windows Central Newsletter
All the latest news, reviews, and guides for Windows and Xbox diehards.
Dan Thorp-Lancaster is the former Editor-in-Chief of Windows Central. He began working with Windows Central, Android Central, and iMore as a news writer in 2014 and is obsessed with tech of all sorts. You can follow Dan on Twitter @DthorpL and Instagram @heyitsdtl.
Wish microsoft care about the app-gap in windows phones

This has what to do with this article?

Tell me then, how does an application Sony created for Windows, so you can stream games to a Windows to PC have anything to do with the app gap on Windows phones? Especially considering there is already the ability to stream your PC games to your Windows phone.

What a wonderfully thought out and logical response.

I was thinking the same about yours.

I suppose that means you have no explination as to what it has to do with the app gap. Pretty much what I thought to begin with.

You cannot stream PC games to WP. What a wishful thought 😂

https://www.windowscentral.com/e?link=https2F%2Fclick.linksynergy.co... That's just the first app I found for it. There are more, including one that was reviewed on this site.

You are correct Will Crusher LOL

This is off topic. Go post in the forum or on a related article. I have reported this post.

Geez, get a life. How dare he have an opinion on Microsoft

I wish BMW had better sounding stereo systems.

I wish Jaguar would put the iron statues back in the front of the cars.

The way each Microsoft innovation is stolen so fast is HARDCORE. Same with the first Windows Phone innovation, now this, and soon the iris scanner...

Microsoft has a seriously crap take on advertising, I never even knew windows has a mobile phone system till a year ago... No wonder no ones calling out other companies on capitalizing on such excellent ideas.

Okay. I gotta ask. How did you not know Windows for phones was a thing? Microsoft-focused tech sites have been talking about it for years, ranging from new devices to, "it's dead, Jim!" Microsoft bought Nokia years ago. Most mobile providers have carried Windows phones for years, available in-store and online.

Microsoft are pinning it all on Continuum now and that's getting copied by Google as we speak so yeah you're absolutely right. I love my 950xl with Double tap to wake and Glance but now I can get those features on an LG G5 or G6 or Galaxy s7 or s8 when that arrives along with the iris scanner. The innovations on Windows mobile get copied and bettered in no time that most people don't even know it was here 1st ie Lenovo/Moto taking a swipe at the Galaxy s7 saying it copied the Always On Display from them even though its been on Nokia and Microsoft phones since the N9

Double tap to wake is so old now. Just put your finger on the phone for half a second and it wakes these days with fingerprint scanners.

Too slow.. When it speeds up, and uses less BP, then I'll use it... (iris scanning)

Agreed. If they can get the iris scanner to work as well as my surface pro 4 I'll use it more.

It's not all continuum. It's about universal apps. One device that synchronize it all. One app that can be installed in xbox, windows 10, mobile, and HoloLens. It's the next bend after app craze world.

Iris scanner... You mean the thing that Samsung placed on their phone last year? ***Edit*** Sorry completely misread the post and missed the sarcasm.

Yep... Last year...after it and already been available with Windows Mobile for a while.

Yeah I know. I was saying that it was already copied, not going to be copied. Unless that was originally sarcasm. If that is the case, I'm sorry I missed it.

Yes Samsung used it on their phone in 2016, but Microsoft, Xiaomi, and Intel have been doing it on their phones since late 2014.

They get an idea, and it takes them ages to make a working version of that. When somebody else makes Continuum too, we'll say they took the idea from Microsoft. But it would actually be that Microsoft had the idea, but they failed miserably to bring that to users. And it's not just marketing. I like their products, especially when it comes to their mobile OS, but they have to get more serious. But when it comes to Xbox, it seems to me that they are doing as good thing there. But if they're going to focus only on US market, that would be the reason of their failure worldwide. It's always Microsoft, not those others "stealing their ideas". But let's hope they know what they're doing this time with all of their stuff, including Xbox, w10m, HoloLens, etc.

who has the infrastructure other than MS to do Continuum?

Samsung soon : http://www.gsmarena.com/galaxy_s8_to_come_with_continuumlike_feature_cal...

Samsung make popular OS? You mean Tizen?

Samsung uses Android. And their "Continuum" will apparently be Android based. You don't want to go that line or argument, mate...

Android is developed by Google not Samsung. What line did I cross?

umm i though sony made this game streaming before microsoft... it was released for ps3 before now for ps4

For a system that has outsold the XBox for the last few years they seem awfully desperate to copy every new service Microsoft comes up with.

todd, not sure if serious. Playstation Now is actually 3+ years old, and actually its older than that as its basically assets of OnLive/Gaikai which were running in 2010-2011. PS Now is a streaming service as well, what MS is doing is rental downloads... Sony is using streaming. There is nothing really new to PS Now... except they adding more games.. PS4 games. I do wonder if they plan on adding PC Win32 games in the future.

PS now was an attempt to respond to XBox Backward compatibility. Frankly, I'll take a download since it will reside on my system and I'm not at the whim of my ISP for latency.

BC on the Xbox One didn't exist until mid 2015, PS Now was released in beta in January 2014... Gaikai was actually purchased in 2012... almost a year before either the Xbox One or PS4 were ever announced. So, I think your statement is somewhat misapplied. As to your preference, I have no issue with that... I don't do Netflix either.

But you can't play the game anywhere, with PS Now you will be able to play PS3/4 games on your PC anywhere you want to.

No one cares about BC. It is just a bunch of old games.

Are you on drugs? That was one of the most requested features, and used to be one of the loudest arguments for PC gaming.

Wasn't it great when back in the day you played a game designed for win 3.1 on 95 or 98 and the processor speed made the game unplayable because it now moved too fast? Damn, now I feel old.

Not when you limited the fps to 30 or 60.

Is that what used to cause it? I thought that the movement of things in game only had their speed controlled by the processor speed.

I tried PS Now quite some time after it released and the latency was so horrible that the majority of games - particularly more retro ones and ports, were completely unplayable. It was so bad that I gave up days into the month-long trial and really don't care to try again unless they really got their act together

Frank, depends on your internet speed, I tested during the beta in 2014 on my Vita, it ran well, I couldn't tell the difference. As far as remote play, same thing applies... in that case though... upload from where your PS4 must have the bandwidth as an additional requirement. I have little problems with remote play, but again it depends on your internet speed. I don't subscribe to PS Now, I only tried it during the beta on a few games.

Internet speed and how close are you to their servers

Everything online with PS sucks. Absolutely awful. I dont care what the machine is capable off, as ling as its online is as bad as its been, im not touching one again. I sold my PS4 after a month of getting sick of spending more time trying to get into an online game than actually playing in an online game. Garbage.

1.) Turn on PS4 2.) Boot up game 3.) Join match.

You forgot step 2½....Wait

Yeah because I never had to wait to play matches in any online games on Xbox 360 or One. Especially not in the MCC, that game's online was flawless.

No where near as long s with Xbox live. Keep kidding yourself.

No I agree, I also have to wait with Xbox Live. I'm glad we are on the same page.

You're not even in the same book.

I think you might need to take a look and read over your previous comment then, I don't think you said what you meant to.

Nope. Said what I meant. You'll be alright. Let it go.

I don't wait.. no reason to. My nieces don't have a problem... they are 6 and 8 years old. Seriously, if you are having that much trouble, it might mean electronics just aren't into you. "PSN is hard to do" Clunk... me falling out of my chair laughing. Not sure what this "waiting thing is"... heck my vita is always on PSN. What are you "waiting on" exactly. Haha.

Guys don't forget that LiquidSky launches tomorrow and Microsoft has a large stake in it. Sony is just "reactiony" here.

I thought it was Samsung that made the investment in LiquidSky

If only I cared about PlayStation games. This is like Steam for me. No achievements means I don't have time to waste on it. Sad, but Microsoft has ruined gaming forever for me with the achievement system. I wouldn't have it any other way though!

Steam has achievements and PS4 has trophies, they're exactly the same thing.

Yeah, that might be, but they don't all link to the same account. So they don't matter to a MS fan boy. =P

Your loss if you skip a great game just because of achievements. There's more to gaming than just achievements and trophies. Hell, some of the greatest games of all time don't have those :P

Like Zelda: Botw. But man I wish they did.

Zelda and other Nintendo IPs have stopped existing in my mind for a long time. I would kill to play them on Xbox, but I know it will never happen, so they are gone.

That is just silly. All you're doing is punishing yourself. Don't be a console fan boy, that is stupid. Enjoy each and everyone of them, because each and everyone of them are worth owning and have great exclusives worth playing.

Yeah it maybe stupid, but when there is limited time to play it becomes just like back in the day with limited funds. I can only stick to one system at a time, and Xbox has been a fun ride with no reason to stop now.

I understand all of that... I have been gaming for over 25 years. I have played many, many great games that didn't have them, but those were before the system was put in place. Now I can't justify it to myself. Like I said, MS has ruined gaming. Downvote all you want, but it doesn't change history.

It isn't about history, Microsoft, achievements, trophies, or anything else. It is your choice to punish yourself and it is nothing more than that. It is a choice you make, nobody else did it. Nothing in this world forces you to skip games that don't have Xbox achievements. That is your own bad thinKing

I think you misunderstand me. The moment that achievements were placed in games was a point in gaming history. I say MS ruined it as a joke because people used to say that. I see now that it was probably the best and the worst thing that has happened in gaming history.

I'd say it's neither. It's merely A thing that happened. It's no reason to skip a beat game.

Achievements are your friend.

Sega channel all over again.

Now there was a revolutionary service ahead of its time. Sega did that a lot and rarely was rewarded for it. Frustrating.

Soooo.. My Xbox One is just a powerful, graphics-oriented PC, yeah??

I don't understand how Sony is doing all the things MS touted in the X1 reveal. Pretty soon Sony will have cloud-boosted graphics for current PS4s making hardware upgrades obsolite and MS will be left saying "we were going to do that". MS always late to the party.

Sony's idea of PlayAnywhere is 720p gameplay. Yeah exciting times ahead for downgrading those PS3/PS4 graphics for the Sony super streaming cloud gaming machine. Bonus you get to deal with latency issues, server downtime, and your internet caps, SP only, no streamed mulitplayer gaming. Yeah, Sony is really killing it /s Let's not forget that a majoriity of the world's internet infrastructure won't support even the basics for PSNow operate cleanly.

paul, you seem to be confusing techs....remote play on the ps4 is limited to 720p, howver I believe the ps4 pro will stream at 1080p. The article is actually discussing PS Now which I suspect can stream PS4 games at 1080p. I believe Sony recommends at least 5mbs DL for Now....lets put that in perspective....I have the cheapest package thru TWC and I have speeds of over 50mbps If bandwith is an issue neither system is ideal.....plyysical discs.

To undercut Sony, Microsoft should totally announce Halo MCC and Halo 5 campaign for PC. (one can dream, right?)

I'd be surprised if Halo 6 isn't on Windows 10.

It will be since all titles going forward will be Xbox Play Anywhere titles. Doesn't mean anything for previous titles, though.

As exciting as playing PS games on a PC might sound, a quick Cortana search seemed to indicate getting a PS controller working on Windows isn't exactly plug and play and controller based games don't usually transfer to mouse/keyboard real well.

I'm curious how well they'd transfer to an Xbox One controller, given the layout is near identical.

todd, for PS Remote Play you install a program and you plug in your controller and it should see the controller, if not check the support pages. Took me about 40-60 seconds to do that on my Surface Pro 3, I assume PS Now would be similar, although I don't have a subscription to that. PS Now is not new, the only thing that is new is they are adding PS4 games to library it appears.

I wonder if Sony fans will now start saying the PS4 has now exclusives??? Now you don't need a ps4 to play them? My guess is there will be some excuse as to why this only ever applies to Xbox.

maybe they only add multiplat games to this service

That makes no sense. You can already get multiplats on pc. What's the incentive to pay more for a service giving you underperforming multiplats?

So, what makes me curious is before PSNow came to PC, it was avaiable on some TV's and Blu Ray players. Would that still mean the games were multiplatform?

Oh, reminds me a bit of Nvidia Geforce Now... Sounds like a "stolen" name. The idea is pretty good, I own a Nvidia Shield K1 and playing games on it is a lot of fun.

My only concern would be latency. I don't have ludicrous internet speed at my house, and I'm usually sharing that bandwidth with the household. It's not a problem for online games loading locally, but I do wonder how game streaming would do in the same scenario.

This is good for Microsoft. More services coming to PCs. And not sure why the fanboys here aren't touting this. Playstation exclusives just became not exclusive. Don't need to buy a Playstation.

PS Now has been on PC for long time, all this is.. is them putting PS4 games into the library. I would expect PS, PS2, and possibly PS Vita titles at some point, and the only question then is when do they start putting Win32, Mac, Linux games into the library.

yeah, but if they put current ps4 exclusives on the pc, Sony can't claim to have the exclusives

They'll take your money, they don't care.

How does this help Microsoft?

Xbox has no exclusives eh? ;)

So now PS owners can play their games on any PC anywhere, but playing XB1 games on PC(not Play Anywhere titles) only available on the same network?

interesting, so i wonder if they will make games no longer PS4 exclusive or if they will only put current multiplat games on this pc service

At best they can only call them timed exclusives. If Sony only puts multi-platform games on it that what value is that to a PC user who could probably get these multiplatform games for about cost of a month ($20) of thise service by the time they reach PS Now. Local is much better better than streaming anyday on a capable device (like a PC). That multi-plat might have value to a PS4 owner but, less so to Windows gamer. Now if they bring actual exclusives like Uncharted 4 (not that crappy 720p streaming they do now) and within a year bring Horizon than that brings value, especially to a PC subscriber.

Last time I looked the pricing for this was terrible and if you already have a decent PS2,3 and 4 games library it's utterly pointless.

1. PS Now isn't new.
2. Using a DS4 with PS Now is plug and play.
3. PS Now with the right internet speed and latency is fantastic.
4. PS Now is not really in competition with Backwards Compatibly as it came first.
5. It's way over priced. But good for Sony exclusives like Uncharted and Killzone.

Streaming a game? Meh, emulators running directly on my local SSD FTW...

I mean... Can I stream games at 1080p and 60 FPS? No? Ok nevermind....

Call me a square but what the hell is wrong with going to the store and actually buying a physical copy of a damn game,WOW

Because in this case you would need a PS4 to go with it!!!!

I hope this remind microsoft to get more exclusive games to compete with sony

Streaming games? No competition

Another question that hasn't been addressed is, "Why would a dev allow this?" Especially if they also released on PC. Seems like this has a very narrow appeal of Sony exclusive PS4 games that a XBox user might be interested in. Wouldn't a PS4 user already have these games, and why would they want to risk a crappy experience on PC if their internet connection wasn't stellar?

The phone design. With out cellar coms for more of a how you say deployable remark.