Qualcomm charged with antitrust violations by European Commission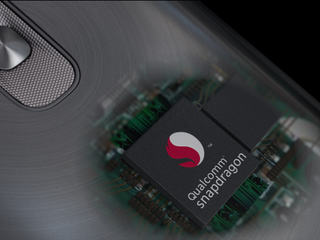 The regulators at the European Commission have filed antitrust charges against mobile chip maker Qualcomm, claiming it paid a lot of money to an unnamed smartphone and tablet company to use their chips exclusively in their products.
The European Commission, the regulatory arm of the European Union, launched formal antitrust investigations against Qualcomm earlier this year. The final verdict of that inquiry levels two charges at the company:
Qualcomm has until April 2016 to formally respond to the charges. It's possible that the European Commission could fine Qualcomm for its alleged actions.
Source: European Commission
Since Microsoft tablets use Intel, I don't see how it's them.

It's says the company paid would only use Qualcomm in both their phones AND tablets. Microsoft isn't about to burn either Intel or themselves by going exclusively Qualcomm. Wintel is still a thing.

since google has no hardware of themselves, i don't see how it's them

Well it definitely ain't Samsung!!!!!

They are talking about baseband chipset, not processors. What baseband chipset does samsung use?

LG possibly. Cant think of a non Qualcomm LG device. Lets face it though, why did Qualcomm bother? Who else makes ARM CPUs that are either available, or worth having? The superior Exynos is Samsungs, and they have capacity issues by all accounts and the Chinese chips are pretty much junk.

Mediatek almost killed qualcomm by capturing the low end chip market share.

LG Magna uses MediaTek chip...

Nvidia.... They also were the ones who had acquired Icera, before having released them earlier this year...

Are you kidding? Even the EU wouldn't care if MS were the culprit, given their ridiculously paltry market share. It's got to be a major Android player, quite possibly Samsung.

Samsung makes their own chips, unless the baseband chipset they use is made by Qualcomm. But as much as Samsung produces, I doubt they use Qualcomm.

Anyway you look at it these are monopolistic practises. Sadly alot of corps use these to gain control of the market. As long any form of currency exists, these practises will continue.

I agree. Lets get ride of money and share resources on a global scale.

Yeah the USSR didn't work out so well

I agree. I just hope you'll be willing to go first, by sharing to me. Heh, well sorry for the bad joke.

@KMF79. Lol, if only it was that simple.

Maybe, sharing is scaring!? Posted via the Windows Central App for Android

Except the people that control the distribution of those resources always find some justification that they, their friends, and their supporters should get a larger shares of the resources than the regular folks. Certain communist party members never had problems getting goods. The people working in the stores would always horde the best good for themselves or to resell in the black market. The regular folks waited in long lines to get what was left. Money isn't the root of evil. The greed that is in the heart of most people the root. Everyone believes they aren't fairly compensated for their labor and they should get more.

So you want to go back to bartering for goods and services?

No, the OP said these practices will continue, not that we would go towards bartering. Please re-read. What we need to do is kick well fed corporate bums on a case by case basis. It is sad that this is necessary, I agree with the OP, but it is necessary as this issue is set to continue. I also think we could discourage such far more effectively if we get a bigger stick.

I agree that you shouldn't be able to pay a consumer to exclusively use your product that really does hinder competition, but I didn't know selling your product at a loss was a crime, because other companies have done this, I think the PS3 comes to mind. Although maybe when you do this to put the competition out of business it may become unlawful!!!!

Well, a manufacturer is not really a consumer of goods :P.

That's true, the statement is confusing. Perhaps the first and second paragraphs are addressing different incidents? If not, then I really don't know what's being described. Selling below cost is a normal practice when there is strong competition.

It is called dumping, and is illegal in most cases. Some situations it is OK, such as if you sell something at a loss and make the loss up in other ways (like I wrote in the case of the sales of games). The problem is it is selectively enforced. I am not a lawyer, but open source sure seems like dumping to me. At one time when you updated your iPod Touch you had to pay for the update, while the price of iPhone updates were free. Apple claimed that it was because of SOX compliance and anti-dumping laws (iPhone was free because you pay a monthly fee, from which Apple supposedly gets a kickback). Apple then dropped that practice, and suddenly the laws that Apple cited and the Apple fanboys used as an excuse for handing over more money was suddenly forgotten. It also forced Microsoft to give away free updates to Win10, and now some people (it is not common, but there are some out there) are complaining about Microsoft dumping but forget about their own favorites doing the same thing.

game consoles are a bit different since you sell the console at a loss and make back that loss on software. The console makers get about $10 per game, even from third parties. That is why first party games are so important, they get to keep that $10, plus the profits on an exclusive game.

Hmm... Thats very intreating. Good to know! Thanks :)

When a big company sells goods at a loss, the smaller companies can't compete and eventually go out of business. THen that company raises its prices. This has been done in the past. The Japanese and Chinese have flooded the US market with low cost goods to quickly gain market share and drive the US competitors out of business. The japanese did this with TV and radios in the the 80's, and to a lesser extent with autos. US companies used to own the TV and radio manufacturing market. By the end of that decade, they were all out business and all of a sudden those japanese electronics weren't all that cheap anymore. With autos, the japanese sold very inexpensive cars to gain markets share. Toyota and Nissan aren't all that cheap anymore.

Heres another one NVIDIA used to be cheap(though some of their OEMs try to skimp on the quality on low end cards) but now their expensive for newer units

Lol a lot of people are saying Microsoft on AC, since WP only uses Snapdragon chips Posted via the Windows Central App for Android

Except that the antitrust ruling includes tablets...

I'm pretty sure there are Android Phones that use Snapdragon chips.. Sony (Z series, anyone ?), HTC (One M7,8,9), OnePlus, LG, XiaoMi to name a few.

Believing it's Microsoft is wishful thinking. With the exception of the Surface RT and Surface 2, all of their tablets are Intel and they aren't so strapped for cash that they'd burn their bridge with Intel like that.

Except that Microsoft's marketshare is so low that it wouldn't impact the market much at all. It has to be a major android manufacturer.

Well back in the day not alot of wm OEMs used qc's competition & still even on Android their popular for what else they've added think sensor engine(what sensor core is based on)

Interesting,.. This does shed some new light on the rumors that a lot of brands are trying to jump on the intel bandwagon.

Cough- Lumia series, exclusive to qualcomm since nokia started using it in 2011-Cough

Then that would mean the people who got paid are Nokia. Lumia is a series, not a company.

No that was a Microsoft choice since wp7 was developed from scratch to mainly keep it as simple to maintain

Weird to me. Pay someone to buy my products, how about give them huge discount?

In certain cases it's not legal to give discount, for example: - if you're a (almost) monopolist, you can't give discount unless you give the same discount to all your customers. - you're not allowed to give discount if you only give it if they buy your products exclusively.

It's the same thing and would still break antitrust rules if the manufacturer company makes up a substantial part of the market and the discounts only apply if you agree not to use a competitor. intel got in trouble for exactly the same thing. They obviously aren't giving away their product for free. The payment is basically a form of discount.

Read that as antichrist :¬)

I just see this as a good business strategy.

It is a good business strategy if you are in a market with a lot of competition and no one dominates. When a company that dominates the market does this, it's illegal. Apple, Google, and many others do exactly the same things that Microsoft did when they got in trouble. Only difference is that they don't control 90% of the market. Google is getting a lot more scrutiny now because they control a large portion of the smartphone and search market. Even Apple is getting more scrutiny since IOS has significant marketshare. Notice that Apple doesn't get any scrutiny with it's Macbooks, even though they bundle their own services and software, because they only have 6% of the desktop PC market.

You should be able to sell your products at whatever price you want, eve. If its loosing money.

You can, if you aren't so big that you dominate the market or have significant influence. They passed these laws because bug companies would sell goods at a lose to drive smaller competitors out of business and then would raise prices and would control the market. That is how many of the monopolies at the turn of the century were formed.

Just a way for the EU to get money from corporate America. That is there only goal. Its not like they turn over the fines collected to the companies that were "harmed".

Also a way to prevent the formation of monopolies that hurt both consumers and the industries.

My bet is on Nokia and by proxy Microsoft who has no functional alternative to the snapdragon chips for thier mobile OS code. We've seen how we'll that worked out with the botched SD810 launch...

It's Microsoft then. All liabilities of NDS belongs now to MM.

WP? Not supported by anything but Qualcomm.

It's Microsoft's job to make their OS work with Qualcomm, not the other way around.

Well before wp7 the competition wasn't really there & ms needed to simplify the os maintenance to the codebase

Quallcom woudln't bother giving such demands to a 'small'phonebuilder, why bother? so it could be one of the 'big' ones... It could even be Apple, as they've all Quallcomm baseband chips in their recent devices.

It's apple and Samsung read all the key words in the article

Chip prices are gonna go up. Making all devices with their chips go up.

And how exactly this article has anything to do with Microsoft or Windows?? Just another useless article on windowscentral.

Um so the sole supplier of cpu's for Lumia mobiles is up on antitrust charges for monopolistic practices and yet in your opinion it is nothing of note for the platform.....

Seems more like smart business decisions to me. Retail stores lower their prices all the time to "steal" customers from other stores. And paying a manufacturer to only use their chipsets also seems like a smart business decision. Well, the whole EU is a big pile of bull so I'm not really surprised.

Anti-trust laws are non-objective, ex post facto laws that punish the best companies for being the best. They have no place in a free society, either America or Europe. They are worse in Europe, where there is no real counterbalance of protecting property rights. Antitrust laws should be repealed.
Windows Central Newsletter
Thank you for signing up to Windows Central. You will receive a verification email shortly.
There was a problem. Please refresh the page and try again.