Raven Software employees end strike after seven weeks pending union recognition
The striking employees have asked leadership at Activision to formally recognize their newly formed union.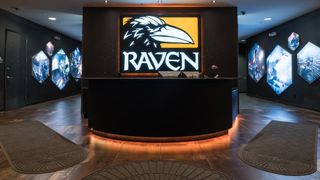 (Image credit: Raven Software)
What you need to know
Employees from Raven Software went on strike following the layoff of 12 QA team members in December.
34 Raven employees have requested that Activision leadership formally recognize their union, Game Worker's Alliance.
ABetterABK, the Activision Blizzard King worker's alliance, says ending the strike is "in good faith" to encourage union recognition.
After seven weeks on strike, employees from Raven Software may be returning to work. On Jan. 21, 34 employees united officially to form the Game Worker's Alliance, a first of its kind union among the gaming industry. The unionized employees then petitioned Activision and Raven Software leadership to officially recognize the worker's alliance.
Raven Software is known for games like Singularity, some of the early Xbox 360-gen Wolfenstein games, and more recently, their work on Call of Duty and Call of Duty: Warzone. A few weeks ago, Raven Software's QA team was hit with layoffs, after reported promises about improved pay were not met. Since then, against a backdrop of on-going scandal at Activision, Raven employees and many others across Activision Blizzard have been calling on their colleagues to unionize.
Pending the recognition of our union, the Raven QA strike has ended. Unused strike funds are being stored for future organizing/strike efforts.

We'll post or retweet any GWU updates here. Appreciate all the community support throughout the strike!Pending the recognition of our union, the Raven QA strike has ended. Unused strike funds are being stored for future organizing/strike efforts.

We'll post or retweet any GWU updates here. Appreciate all the community support throughout the strike!— ABetterABK 💙 ABK Workers Alliance (@ABetterABK) January 23, 2022January 23, 2022
ABetterABK, an established worker's alliance of Activision, Blizzard and King employees that has been supporting Raven Software's employees amid throughout the strike, tweeted on Saturday, Jan. 22 that the GWA would be ending their strike "in good faith" pending a response from leadership regarding whether or not they would recognize the union. In a statement to Bloomberg, Activision's spokesperson claimed the company is "carefully reviewing the request for voluntary recognition".
In the event that Activision chooses not to recognize the newly formed union, the employees next step toward having their union recognized in an official capacity requires them to file a petition for a union election with the National Labor Relations Board. As it stands, the employees at Raven Software currently have a supermajority of employee sigantures seeking to formally unionize.
Cole is the resident Call of Duty know-it-all and indie game enthusiast for Windows Central. She's a lifelong artist with two decades of experience in digital painting, and she will happily talk your ear off about budget pen displays.
I'd be surprised if Activision Blizzard King and Raven Software Leadership didnot recognize the union. As they would trigger another major issue and another PR debacle if they don't recognize the union. As the eyes of the entire industry is on them.

They make it sound like they're in a position of strength, but it's not obvious that MS (Activision's new owners - did we forget that or something?) are any more willing to recognize a union. In fact Raven is in the position to be reorganized. So I can't tell if this is a smart move (ending the strike and giving the management a chance for better relations) or desperate ("pretty please MS?").

The media is ignoring a whole bunch of things in reporting this.
First, is the need for a unit-wide vote. That will take time to organize carry out, and certify. They can run out the clock.
Second and more importantly, Wisconsin is an "at will" employment stste. People can quit anytime, they can be fired any time. Especially conttactors.
Third is Raven is currently a support studio. They literally don't need a QA dept. That can be done at the primary studio.
Fourth, as pointed out, Activision is going to be reorganized. If Raven is to start developing AAA games again they won't need QA contractors for years.
Finally, MS pays better than most anybody in games ($22 for QA) but they also demand excellence and annually evaluate everybody and fire the bottom performers. And, again, Wisconsin is an at will state. MS can be ruthless when they want to and they have lots of lawyers. Tolerating even a tiny union in a recently acquired unit is not going to be tolerated.
The easiest solution is for MSG to start a new studio (Magpie Games?) in the area before closing the deal. Then they close Raven and offer the developers a chance to transfer to other Activision or MSG studios.
MS is over 40 years old without unions. They know all the tricks.
They can weather some bad press to remain so.

Its a bit of an understatement to call Raven "just a support studio" at this point. Warzone is Raven Software's baby, and they're also the lead for PC ports. Microsoft's acquisition of Activision in entirely moot at the moment. The federal stamp of approval ink has yet to dry on that deal.

I mean what were they thinking "ah we don't need a qa team?" smh

Not any more, is called "early access" or "insider mode" these days. Bug hunting without the paycheck.

They literally don't.
Not as a support studio.
People are crowing victory way too quickly.
Windows Central Newsletter
Thank you for signing up to Windows Central. You will receive a verification email shortly.
There was a problem. Please refresh the page and try again.