If you look on many a streamer's desk you may see a GoXLR, the audio mixer that has become the darling of the space. It's also, for quite some time, been the only real product of its kind. And while it's very good, it can be hard to get hold of, and competition always benefits everyone.
Enter Razer with the somewhat boringly named "Razer Audio Mixer." Well, it's boring for Razer, anyway. It's very similar to the GoXLR Mini, but with Razer's own twist on stream audio. It's a high-quality product, for sure.
The beauty of the Razer Audio Mixer is being able to combine multiple devices and software audio sources into one box, while also allowing you to have a little fun in the process.
Bottom line: While it would be nice to have better support for some of Razer's own hardware, the Audio Mixer is a really good option for anyone who wants better control over their audio and a really solid interface for an XLR microphone.
For
USB-C powered
Full hardware controls
Good quality pre-amp
Tons of customization
Included ground loop isolators
Against
Picky over USB ports
Pricey
Can only use one mic at a time
Can't route audio out to wireless headsets
Razer Audio Mixer: Price and availability
The Razer Audio Mixer is available to order now from Razer's store as well as Amazon and Best Buy for $250. Included are a pair of 3.5mm line in cables and a pair of ground loop isolators along with a USB-C power and data cable.
Razer Audio Mixer: What you'll like
Compared to a traditional audio mixer, the Razer Audio Mixer is extremely small. It's also a tad smaller than the GoXLR, which makes it a really good choice for smaller setups as well. Despite the compact nature, though, it's not short on features.
Input wise you can hook up an XLR microphone or use a regular jack, as well as being able to hook up a headset or USB microphone using the 3.5mm input on the front. There's also an additional 3.5mm line in on the back as well as an optical audio connection for console hardware such as the Xbox One or PlayStation 4. The Razer Audio Mixer is powered using USB-C and doesn't need a dedicated supply; it takes everything it needs from the bus, as well as transmitting data between your PC and the mixer over the same cable.
For outputs you have a dedicated 3.5mm headphone jack on the front and a stream mix/line out on the back. The main purpose of this is for dual-PC streamers to mix all game, chat, music, and such on one PC then output it all at once to the second PC. It's also why Razer includes a couple of ground loop isolators in the box, so you're able to send audio to another machine without worrying about any hums or hissing.
The Razer Audio Mixer also delivers 48V phantom power for microphones that need it, with a hardware control to turn it on and off (you shouldn't leave it on if your mic doesn't need it). Once you're all set up though, the focus switches to the front, home to the four sliders, mute buttons, and a swearing filter. You know, if you're a family-friendly content creator.
In essence it just plays a long beep over all other audio, and it certainly works, but it's not the nicest sound you'll ever hear. It would be nice to be able to change the sound to something custom, but it does what it sets out to do
Image 1 of 2
It's when you open up Synapse and dive into what you can really do with the Razer Audio Mixer that it comes alive. Each of the sliders corresponds to a physical audio channel, and you have the freedom to use these however you wish. Any of the hardware connections can be assigned to any channel, and each has their own individual controls for volume and where the audio from that channel needs to be routed.
These channels also all show up in Windows as a dedicated audio device, which is how you direct sources such as voice chat and music into the mixer. There's a bit of a setup process to get everything how you want it, but you can do a lot with it. For example, if you want to listen to your Spotify tunes while you're streaming but don't want that to go to your stream, you can simply route the audio to go only to your headphones, not to the stream.
It's also a really good audio interface for XLR microphones. The preamp inside seems to be excellent quality and has a range of -12dB to 39.7dB. The icing on the cake are the microphone-specific features, including a noise gate, compressor, and an equalizer. It completely removes the need to use additional software such as Voicemeeter or filters in OBS Studio. I've tried three different microphones, two of which required phantom power, and the Razer Audio Mixer handled all with ease. No hissing, plenty of gain, and a nice quality sound.
Razer Audio Mixer: What you won't like
For a Razer product, there are some surprising features that don't seem to be included. The first is that the Chroma on the Audio Mixer doesn't seem to be able to sync with your other Chroma devices, such as the Key Light Chroma. There are reasons you wouldn't want this, such as for monitoring levels on your sliders, but every single lighting zone can be customized but not added to your global Chroma pool of synchronization. I'm sure there's a reason, but it does seem a little odd.
You're also unable to route audio to any of Razer's wireless audio products. The Audio Mixer doesn't have Bluetooth or 2.4GHz wireless built in, but considering the integration of Razer's other products into Synapse it's disappointing that you can't use one of their wireless headsets as a target for audio from the mixer through the software. It's not a feature you get on competing products, either, but given the tightness of the Razer ecosystem it seems like a misstep not to have.
You also can't use multiple microphones at once. This means it's not really suitable for other creative work, like podcasting with multiple people, but it also means you can't use a headset mic for in-game chat at the same time as you use your high-quality XLR microphone for your stream. If you need multiple microphone support then a traditional audio mixer is still your best shot.
Then there's the price. At $250 the Razer Audio Mixer is a significant investment and it's priced higher than the competing GoXLR Mini. If you're in the Razer ecosystem already it's an easier sell, and the software is better to use than the GoXLR regardless of whether you use any other Razer hardware.
The Razer Audio Mixer also seems to be very selective over the USB port it uses. The first USB 3.2 Gen 1 port on my PC I plugged it into didn't show all the different audio channels. It took hooking it up to a USB 3.2 Gen 2 port for it to work. Razer doesn't specify what to connect it to in the paperwork, and it's entirely possible it could be an issue specific to my motherboard, but it's still worth bearing in mind.
This product also isn't compatible with Mac or Linux, if you also use those platforms.
Razer Audio Mixer: Competition
There's one major competitor to the Razer Audio Mixer, and it's the GoXLR Mini by TCHelicon. It's been around for a while now and has become the darling of the streaming scene for offering a feature set that's, at its core, on par with the Razer.
It does have some advantages, namely being a little cheaper, and it is known for the high-quality Midas preamps it uses. The actual unit is a bit bigger than the Razer Audio Mixer, and the styling is a bit more aggressive, but the two are very close.
AVerMedia also has the Live Streamer AX310, which is priced a little higher than the Razer Audio Mixer, but also comes with a few more hardware controls and a fancy looking touch display that makes it easier to see your levels at a glance, as well as operate your stream. The Live Streamer Nexus also requires an external power supply, where the GoXLR and Razer Audio Mixer are both USB-powered.
Razer Audio Mixer: Should you buy it?
You should buy this if ...
You're looking for a good-quality audio interface
You want complete control over your stream audio
You want something easy to use but high quality
You shouldn't buy this if ...
You rely on a wireless headset
You're on a budget
You need multiple microphone inputs
The Razer Audio Mixer is, despite its ease of use, still something for more advanced needs. If your content creation workflow incorporates a number of different audio sources then it could be invaluable. Physical controls are just easier to interact with in the middle of a stream compared to software.
It is expensive, though, which is perhaps an additional barrier to some. There's an awful lot here, however, and it's only once you really start to drill down and personalize this thing you realize how it can change your entire workflow.
Audio on Windows is one of the things that frustrates me the most, and a piece of hardware like the Razer Audio Mixer can certainly help. After the initial setup, Synapse can save your profiles, so even if a rogue Windows update changes something, it's a cinch to change it back.
I really like the Razer Audio Mixer, and even as someone who primarily games without streaming, it's a really useful device to have. There's no more frantically hunting for the right tab to mute or messing about with software volume sliders. Music, games, voice chat, conference calls, the Razer Audio Mixer just makes audio better. And that's what makes it 100% worth it.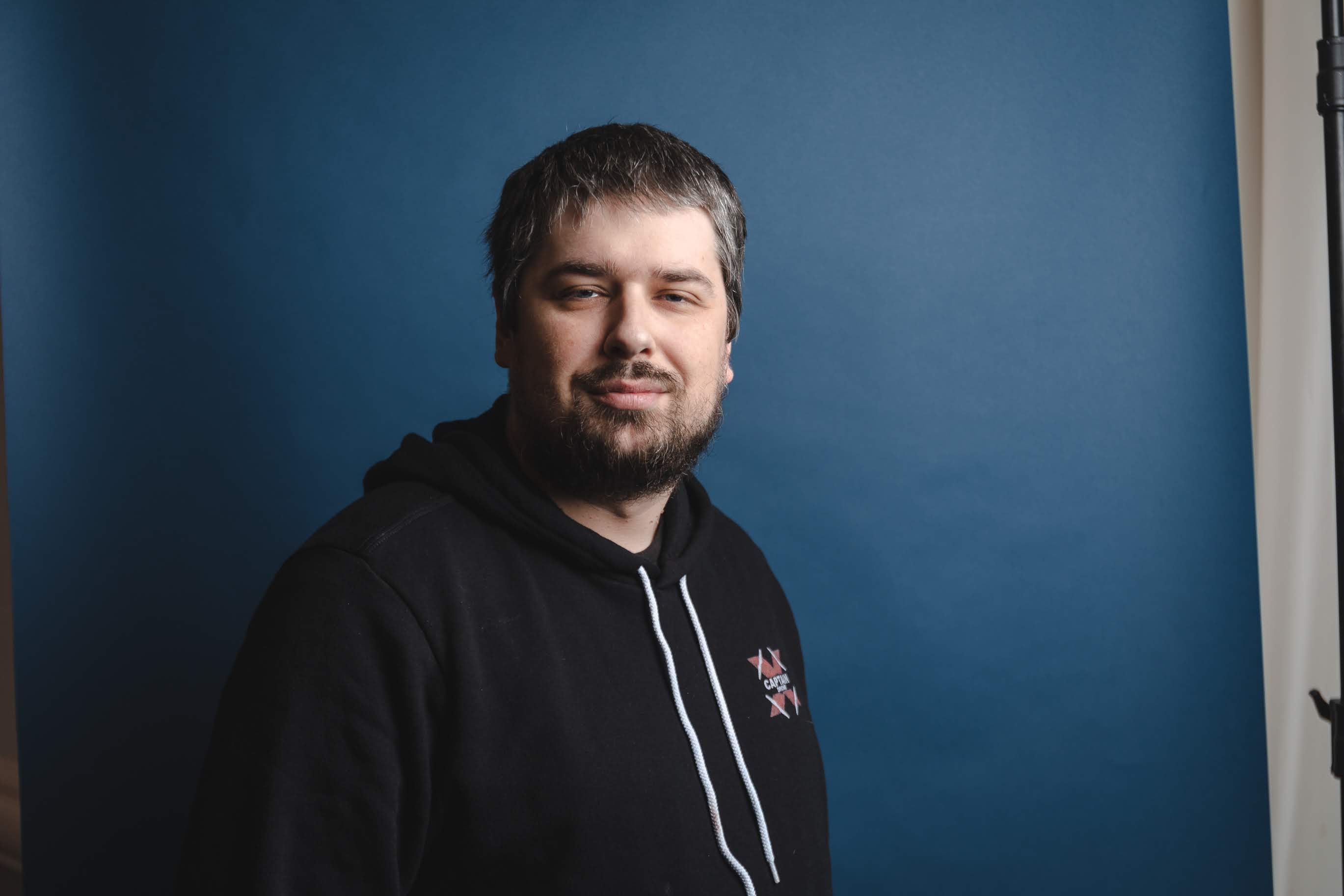 Managing Editor - Tech, Reviews
Richard Devine is a Managing Editor at Windows Central with over a decade of experience. A former Project Manager and long-term tech addict, he joined Mobile Nations in 2011 and has been found on Android Central and iMore as well as Windows Central. Currently, you'll find him steering the site's coverage of all manner of PC hardware and reviews. Find him on Mastodon at mstdn.social/@richdevine