For those who like lighter loads when traveling but still like to score some quick games, packing all the necessary gear can be challenging. That's where the Razer Orochi V2 becomes a must-have accessory, replacing the 2012 era original Orochi and more recent 2017 Razer Atheris.
The $70 Orochi V2 packs all of Razer's latest tech into one long-lasting mouse. Pick your color in white or black, or go with Razer's new Razer Customs with over 100 different designs to pique your senses.
I've spent the last few weeks using the Orochi V2, replacing my long-used Atheris. Here is what you need to know about it and whether you should buy it or not.
(Spoiler: You definitely should.)
Bottom line: Razer Orochi V2 packs many features in a very light and versatile gaming mouse. Meant for those who travel with a notebook computer, the Orochi V2 is perfect for work or pleasure with its low-latency HyperShift tech or fallback to standard Bluetooth if you want to forgo the dongle.
For
Very comfortable to use
Nice custom design options and colorways
Fast, light, and agile
18,000 DPI
Against
No Chroma RGB
Side keys are made for righties
No wired option
Razer Orochi V2: Price and availability
Razer Orochi V2 is priced at $70 (€80) in black or white (Mercury) colors and is available now at Razer.com and authorized Razer retailers, including Best Buy in the United States.
Razer Orochi V2 Custom Edition is $90 (€100) direct through Razer.com, starting April 27th, 2021.
Razer Orochi V2: What's good
Size and performance are the best part of the Razer Orochi V2, along with that matte white colorway (but hey, matte black is not too shabby either for you purists).
The Orochi V2 packs an 18,000 DPI 5G optical sensor with up to 450 inches per second (IPS) and 40 G acceleration with 99.4% accuracy. It's perfect for any game where quick reflexes are needed.
The feature list is long but should be familiar to gamers or anyone who follows trends in high-end mice. Razer seems to check all the right boxes.
Approximate size: 108mm (Length) x 60mm (Width) x 38mm (Height)
Approximate weight: <60g / <2.2oz (mass centralized)
Symmetrical right-handed design
Razer HyperSpeed wireless technology with dual-device support on a single dongle
Dual-mode wireless (2.4GHz and BLE)
Battery life: Up to 425 hours (2.4Ghz), 950 hours (BLE) with included Lithium AA battery
2nd-gen Razer™ Mechanical Mouse Switches rated for 60M clicks
AA/AAA battery slot (only one type at a time)
Six independently programmable buttons
Gaming-grade tactile scroll wheel
True 18,000 DPI 5G optical sensor with 99.4% resolution accuracy
Up to 450 inches per second (IPS) / 40 G acceleration
Undyed PTFE mouse-feet
On-The-Fly Sensitivity Adjustment (Default stages: 400/800/1600/3200/6400)
On-board DPI and keymap storage
What is clever is the Orochi can take either one AA or one AAA battery. The reason for the choice? The AA gets more extended battery life, but the AAA makes the Orochi V2 as light as can be at just 70 grams total (the AA is a hair under 74 grams). You would think that 4 grams would not matter, but you can feel it with two Orochi V2 side by side, partially because the AAA is more towards the center while the AA is closer to the rear. Pick whichever weight distribution feels better.
Image 1 of 2
There is a dongle for the 2.4GHz HyperSpeed Wireless low-latency mode, but the dongle thankfully stows away inside the Orochi V2, so you don't lose it. Battery life drops to 425 hours with HyperSpeed, but if you do not plan to game, simply use the Orochi V2 in Bluetooth mode and get over 900 hours (38 days).
Razer also uses its 2nd-gen Razer Mechanical Mouse Switches, with new gold-plated contact points with an expected lifespan of up to 60 million clicks. They felt great whether gaming or sending an email.
Gripping the Orochi V2 is excellent no matter which way you prefer, as Razer optimized it for claw, palm, or fingertip usage.
How big of an improvement in all of this? My Razer Atheris needs two AA batteries with a total weight of 113 grams. It only gets 350 hours of usage in Bluetooth mode, and instead of an 18,000 DPI, it was less than half at 7,200. Four years of technological improvement matters, folks.
Granted, Atheris was only $50, and the new Orochi V2 is $70, but the jump in price for the improved design, drop in weight, higher accuracy sensor, and almost tripled battery life is worth it. Plus, the original Orochi from 2012 was also $70, so fair is fair.
Finally, while I didn't get to sample the new Razer Customs Orochi V2, they look amazing. Razer has partnered up to make over 100 designs available. The privilege costs an extra $20, but some of the patterns look fantastic.
Razer Orochi V2: What's not good
There is not a lot to quibble over with Orochi V2, but there are a few limitations.
Saying there is no Chroma RGB is kind of a dumb criticism for a wireless mouse. But if you're looking for Razer's famed lighting flair, sorry: battery life and being lightweight take priority here.
More substantive is the lack of a wired port in case your battery dies. But considering how long battery life lasts, packing an extra single AA or AAA battery as a backup shouldn't be a challenge. Besides, without the additional port, Razer can keep the cost and weight down.
Image 1 of 2
There is the caveat of "sorry, left-handers," as Orochi V2 is optimized for those with a fondness for the right. The design itself is ambidextrous, so lefties can use it, but the side buttons are only on the left, limiting their usefulness. But if you do not need those buttons, you're good to go.
Clicking is fantastic with the Orochi V2, but if you are working in a quiet spot, you hear those clicks, which could be irritating for those around you. It is not louder than any other mouse, but it errs on the more high-pitched side than a "thunk" due to its lightness.
I could also cite needing Razer's rather large Synapse 3.0 software to pick precise DPI settings (you can use the presets with the hardware key) or configuring any of the six independently programmable buttons. Still, you do not need to install the software either if you want to use presets and get on with your life. If you are concerned about your laptop resources and battery, don't have Razer Synapse in your Windows Startup app list, and use it when you need it.
While Razer Customs bumps the price to $80, you cannot upload your own image. I do not see this as a huge negative, but it would be fun to throw your own non-copyrighted pattern on there.
If Orochi V2 isn't for you see our best gaming mice for more ideas.
Razer Orochi V2: Should you buy it?
You should buy this if ...
You want an excellent travel gaming mouse
You hate heavy mice
You want a killer personalized pre-designed version
You want a high-performance work mouse
You shouldn't buy this if...
You preferred wired over wireless
Maybe if you are left-handed
I was a bit bummed initially to hear that my Atheris won't be getting a sequel, as Orochi V2 combines the Orochi and Atheris lines into one. But after using the Orochi V2 for a few weeks, all is forgiven. It is a fabulous-looking mouse, especially in Mercury, which contrasts very nicely with a black laptop.
The USB Type-A dongle, which is thankfully boldly labeled, works well for those high-speed gaming sessions, but Bluetooth LE and a 2000 DPI felt fantastic on the many Ultrabook PCs I tried it on, making it ideal for work too. Even if you do not game, I'd use the Orochi V2 as a work and productivity mouse any day. That high DPI, long battery life, and 70-gram weight make it a joy to use for hours on end, even in an Excel spreadsheet.
Overall, the Orochi V2 is going to be my go-to travel mouse. I see few reasons to carry anything more significant or heavier. And if I want to game on the side, well, I am covered there too. My recommendation: get the matte white Stormtrooper model (which ships a few weeks from now), but if you want something more flashy, go for a custom. I am itching to get the "Wave CD," "Miami Sunset," or "Dark Sakura" models into my collection.
Bottom line: Razer Orochi V2 packs many features in a very light and versatile gaming mouse. Meant for those who travel with a notebook computer, the Orochi V2 is perfect for work or pleasure with its low-latency HyperShift tech or fallback to standard Bluetooth if you want to forgo the dongle.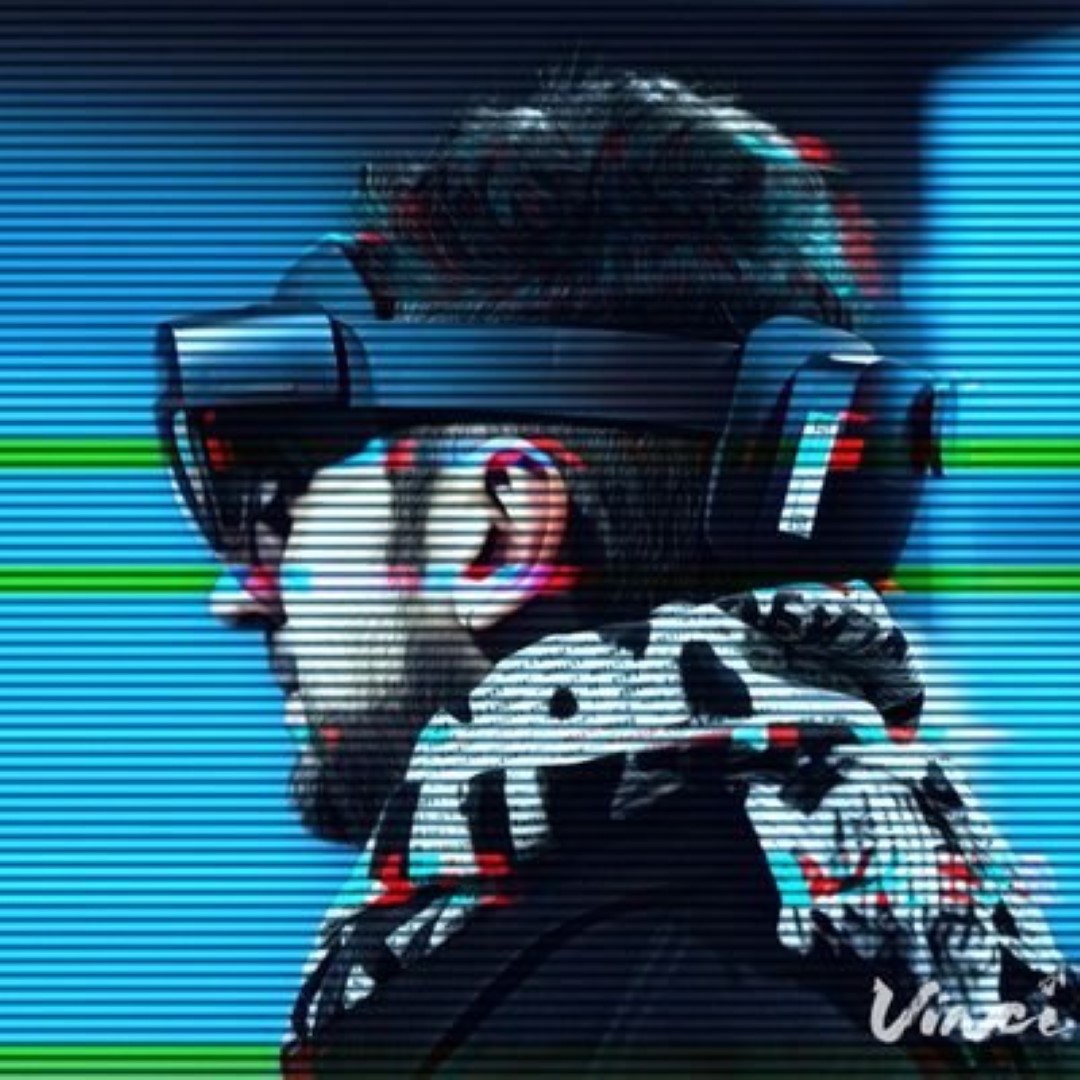 Daniel Rubino is the Editor-in-chief of Windows Central. He is also the head reviewer, podcast co-host, and analyst. He has been covering Microsoft since 2007, when this site was called WMExperts (and later Windows Phone Central). His interests include Windows, laptops, next-gen computing, and watches. He has been reviewing laptops since 2015 and is particularly fond of 2-in-1 convertibles, ARM processors, new form factors, and thin-and-light PCs. Before all this tech stuff, he worked on a Ph.D. in linguistics, watched people sleep (for medical purposes!), and ran the projectors at movie theaters because it was fun.