Red tiles over China: WPDang and OpenXLive released the first Chinese Windows Phone market overview report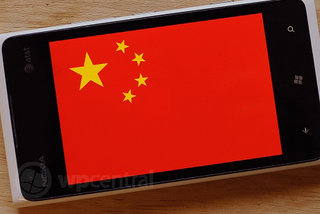 Till this day, how big exactly is the Windows Phone ecosystem is largely a myth. Microsoft is keeping crucial figures all to itself. Over time, many tried to measure the ecosystem with various ways, such as the active users of the Windows Phone Facebook client.
Now WPDang and OpenXLive have decided to do it a bit more scientifically: with consolidated server data of 112 apps and games. Sadly the report only covers the Chinese market, because the majority of these data source apps either make sense only to Chinese users, or are well ranked only in the Chinese Marketplace...
Nevertheless, the report might be interesting to developers elsewhere. As we know it, China has overtaken the US as the largest smartphone market in the world, and is still rapidly growing. There will be plenty of market share for Windows Phone to take. Hopefully the report could answer common questions such as "How big is the market exactly?" "Is it being well accepted by consumers?" "What kind of devices should I consider first when developing something for the Chinese market?"
A few key points of the report are:
Windows Phone formally showed up in China extremely late. Now it's starting at a fairly low point, but it's been growing at very remarkable speed so far.
Nokia rules the entire game, with Lumia 610 being the super star.
Current Xbox Live titles are either completely absent in the Chinese Marketplace, or have the social function stripped down. This might give independent developers a better chance by competing on an even ground.
Localization and payment issues of the Chinese OS will be addressed soon with the release of Windows Phone 8.
As I have noticed, there are some international developers already trying to court Chinese Windows Phone users. The latest example of such effort is World of Rabbit (opens in new tab). The game comes with multilingual UI including Simplified Chinese. Despite the uninteresting font and slightly inaccurate machine translation, the final product is actually quite decent. Kudos to the developer for the effort!
So, what do you think of the report? Any suggestions for improvement? Do you feel the Chinese market of commercial interest? Or do you suggest we should chart the US market somehow? Let us know in the comment field.
And the WPDang & OpenXLive report comes in bilingual flavor (English & Simplified Chinese). To download the whole thing, click here for the news release, find the "English version" link, and just click.
Windows Central Newsletter
Get the best of Windows Central in in your inbox, every day!
Was in China just last week and noticed that barely anyone had Windows Phones in my home town, it was all Androids and iPhones (or possibly iPhone knock offs). Chinese people are very very sensitive to popular brands and atm Samsung and Apple are the ones to go for. However the positive thing was there seemed to be quite a few people hanging around the Nokia areas and a lot of interest in the Nokia phones so perhaps if Nokia plays its cards right they could become the next popular brand that everyone wants to get. The sad thing was a few things on my phone didn't work properly when I was over there such as my work Exchange Email, Gmail, and the Marketplace seemed a bit buggy as well...probably only things a traveller will notice in China though.

Poor guy. Prolly just data roaming problem. Exchange mail works just fine here. Marketplace was blocked by the nation's DNS hijack system for quite a long time, but now free of obstacles since Nokia launching WP7 in China. Gmail could be problematic at times but mostly OK. Even Twitter in People Hub works. You've just got to just breach China's Great Firewall just once with VPN for once for authorization, and then Twitter access is almost painless. Beggars can't be pickers. I'm Chinese and I'm grateful for whatever I can have. Amen...

...I have absolutely no idea how to download that report in English.

You could read the report on web page here:http://vdisk.weibo.com/s/bHlEk or download it (don't know if this requires login for Sina weibo) here: http://vdisk.weibo.com/s/bHlEk (click the white one if you see a green and a white button).

The Chinese market clearly shows what I have been saying for quite some time now, concerning the Live brand. Games that are included in the Live portfolio are always in the first place, whether they deserve it or not, due to the overzelous promotion they get from Microsoft. Live is the first caregory you see in the Marketplace, Live games are included in all Microsoft promotional videos, banners etc. In China, MonsterUp Adventures had been #1 platform games for weeks (currently #2), not because it was favoured in some way, but because it's just that good :) This specific game though, has broken the Live rule in a few countries also, being #1 in Greece for example, above all Live games, but I believe that China clearly shows that Live games are drowning the competition some times.
Just my 2 cents ;)

How easy is it really to measure visits from wp7.5 on web pages ?
Have tested with my htc Radar, it shows up as win7 OS and msie9 as browser in the stats...
Windows Central Newsletter
Thank you for signing up to Windows Central. You will receive a verification email shortly.
There was a problem. Please refresh the page and try again.