Activision Blizzard warns employees that layoffs are taking place following weak financial performance (update)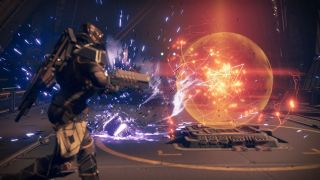 Updated February 12, 2019: Today, Activision Blizzard informed its thousands of employees that layoffs will be taking place across the board. It's unclear what the extent will be, but as many as 800 employees may be let go. The executives said that there aren't enough projects in the works to warrant this much staff. Despite supposedly having the best financial results in the company's history, people will be let go. Financial analysts expected Activision Blizzard to earn roughly $3 billion in revenue, but it fell almost a billion short. However, Activision Blizzard promised to double-down on its most popular franchises and expand those teams in 2019. It's unclear why so many people will be let go when an expansion is allegedly happening soon.
Activision hasn't had the best time recently. A few months ago, the company announced that Destiny 2: Forsaken failed to meet sales expectations and a few weeks later, Bungie and Activision split, with the former retaining rights to the popular franchise. That's not all though, according to a report by Bloomberg, Blizzard — also a part of Activision — revealed that games such as Overwatch and Hearthstone were seeing flat or declining numbers of users. While the overall company is quite healthy, it's severely underperforming due to the extensive competition from other developers.
Unfortunately, the bad news doesn't end there. Analysts expect the Bungie-Activision split to reduce annual revenue by as much as $400 million. Activision Blizzard may miss its sales targets by as much as a billion dollars. Bloomberg added that Activision Blizzard plans to "announce job cuts in the face of slowing sales, according to people familiar with the matter." Given how tumultuous the gaming industry can be, this is devastating news to the hundreds of employees who will be laid off. It's unclear what the exact count will be at this moment, but we wish those affected the best of luck in the future. The layoffs may even go up to a thousand.
Games like Overwatch are facing increasing competition from the numerous new shooters on the market. While Apex Legends isn't a direct competitor because one is a battle royale experience and the other isn't. Both share many similarities like a cast of characters with unique abilities. This can take players away from an old game.
The only major release Activision has coming up is Sekiro: Shadows Die Twice. While the title looks stellar, it's not as popular as the Call of Duty series. Many analysts believe that Activision Blizzard needs more new, quality releases if it wants to compete with other publishers. Considering that the corporation employs roughly 10,000 people, let's hope the future plans work.
Asher Madan handles gaming news for Windows Central. Before joining Windows Central in 2017, Asher worked for a number of different gaming outlets. He has a background in medical science and is passionate about all forms of entertainment, cooking, and antiquing.
Activision blizzard are the worst company in gaming. I hope the company burns.

In case you've forgotten, EA exist.

Lol. Yeah, EA. As long as Bioware doesn't disappear, I'm happy.

Don't leave out snäil or nęxon infact hard to find any good game developers these days

Yeah saw some calling reports on November 1 about this. Good luck to Apple since they are eyeing to buy Activision for their new 'Gaming adventure'.

Always a real shame to see job losses. I suspect the drop in Wales can be traced to them becoming *Activision* Blizzard. Then again, people happily bend over a barrel for EA and Ubisoft...

Lol. I actually felt that way about Activision, coming from EA's perspective.

There's two main trends in video games today...
1) highly immersive graphical intensive games
2) battle royale
If a company doesn't adapt to one of those, they're screwed.

And then there's Nintendo doing extremely well without much of those 2.

Not extremely well...
There were interviews and quotes from the new CEO. Unlike previous generations, N release most of their games in a short span this gen, hopping higher initial sales can bring in more dev supports. Well, it's not working.
Switch sales went flat since JAN-2018. 2019... how many 1st party AAAs do you expect? And 3rd party support...
Plus, their online infras still needs work, server renting, designing, development, managing, etc, cost $$$. 2019, (thanks to MS) game industry is not the same anymore. And N is a freaking traditional game studio... Anyhow, there were concerns about their HW business going forward.

This was bound to happen. I worked in the gaming industry for a decade. This stuff happens all of the time. If a company doesn't adapt quickly enough or anticipate consumer demands, this happens. There are trends to follow, sure, but that isn't necessarily the reason they are having problems. Fortnite making 35m a month is an aberration much in the same way WoW was for the genre. The best thing a company can do is make products that are the best in their class and that offer something new and exciting for customers. If you're left copy-catting or playing catch-up, then you're probably too late. This applies to almost any industry. As a player of one of their products for more than a decade now, I can say that it doesn't seem they are focusing as much on customer experience and expectations as they are, sadly, milking the franchise for every ounce of MRR they can possibly milk from the game. When this happens, no one wins - least of all the publisher/studios.
Windows Central Newsletter
Thank you for signing up to Windows Central. You will receive a verification email shortly.
There was a problem. Please refresh the page and try again.