Represent the Windows Phone Warriors in this Endomondo Challenge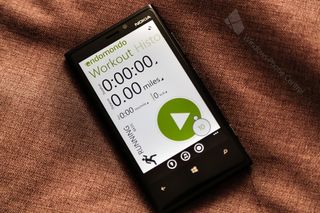 We may be wrapping up Fitness Month, but that doesn't mean you're going to stop using technology to stay fit. Here's a fun little contest you guys can enter and represent the Windows Phone community at the same time. If you use Endomondo to track your runs and workouts, there is currently a challenge being ran by gadget magazine T3.
If you're reading this site you probably have a Windows Phone as your primary device. And if you're on Endomondo you should join the group to try and win an iPad mini (I know, I know…). The bigger prize isn't some mini tablet, but the chance to have Windows Phone users come out as a fitter group. When you join the challenge you'll opt into being a member of Android Army, BlackBerry Brigade, Windows Phone Warriors, Team Apple, or the Symbian Squad. You'll probably want to go ahead and join the Windows Phone Warriors.
The average calories burned by each group are calculated and determine the leaderboard for this 'Battle of the Platforms'. If you're a member of the winning platform, you'll then be randomly drawn for the iPad mini. A cherry on top for being a member of the fittest platform.
Join the T3 Battle of the Platforms Challenge right and get the full details here. Alternately, download the Endomondo app for Windows Phone 7.x and 8 users' right here, use the QR code below, or swipe right in our app.
Thanks for the tip Morten!
Get the Windows Central Newsletter
All the latest news, reviews, and guides for Windows and Xbox diehards.