Reuters confirms both Lumia 610 and global 900 handsets according to sources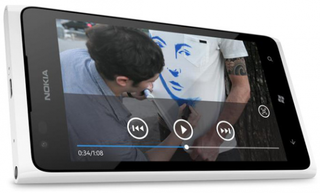 Reuters has recently confirmed both the Lumia 610, which is a low-budget Windows Phone set to be unveiled next week at Mobile World Congress 2012, and a version of the Lumia 900 that is available beyond U.S. shores. This confirms the earlier rumour from PocketNow stating both handsets would be announced at MWC.
We'll of course be on the floor at the upcoming mobile event for the latest so be sure to keep an eye on our website or app for Nokia and Windows Phone coverage.
Source: Reuters
Windows Central Newsletter
Get the best of Windows Central in your inbox, every day!
Rich Edmonds was formerly a Senior Editor of PC hardware at Windows Central, covering everything related to PC components and NAS. He's been involved in technology for more than a decade and knows a thing or two about the magic inside a PC chassis. You can follow him on Twitter at @RichEdmonds.
I would be pleasantly surprised if the Global 900 is the one I get from my MS Store preorder :D

Global 900 with AWS t-mobile 3g support. That would be nice.

CDMA/Verizon version as well
(since we're just listing requests here)

Global? Might this eventually become the Verizon version? (Someone had to say it.)

Lumia 900 for me. Will replace my Titan:)

Nokia seems to have a modest hit on T-Mobile. I'm looking forward to seeing how the 900 does on AT&T. Below are the rankings on bestbuy.com as of today: AT&T (61 phones offered)
21. Samsung Focus Flash (22. a week ago, 25. a month ago)
31. HTC Titan (29. a week ago, 36. a month ago)
49. Samsung Focus S (47. a week ago, 55. a month ago)
57. HTC HD7S (54. a week ago, 57. a month ago)
59. HTC Surround (58. a week ago, 58. a month ago) T-Mobile (34 phones offered)
5. Nokia Lumia 710 Black (6. a week ago, 25. a month ago)
6. Nokia Lumia 710 White (7. a week ago, 26. a month ago)
8. HTC Radar (9. a week ago, 13. a month ago) Verizon (55 phones offered)
51. HTC Trophy (56. a week ago, 41. a month ago) Sprint (45 phones offered)
36. HTC Arrive (38. a week ago, 28. a month ago)

And these are just best buy, I think it's higher overall for T-mobile.

Was in my local Tmob store this past weekend checking on my early upgrade availability. The store had a round table in the middle of the store that had two touch screens (maybe 20") with Nokia info, literature for the 710 and for WP7 in general, and three real 710s on display (two black, one white).
They also had the HTC Radar on that table, WP7 posters in the windows, and WP7 literature at the door.
So at least my local store is showing some WP7 love.


T-mobile come on please lol

The Nokia Lumia 710 is ranked 4 and 5 on the Tmobile website for the past week

The radar was rated higher

I think you're looking at ratings. I'm doing sales rankings. Of course, it's great to see such high ratings!

I know the 900 is really nice and needed outside the US, but im really interested what the cost of the 610 is going to be. What would really give the platform a boost would be < £100 sim free, not sure if we'll see that yet though....


Definately, there are people (such as my parents) that would perhaps make the jump to a smartphone if the price was right. There is a market out there, it doesn't have to be for 'developing nations'.

If Stormtroopers had phones, a white Lumia 900/800 would be the one.

Vader would have a black prototype 910 running Apollo...

My serviceable HTC Trophy is a global phone. Does this mean I can get a Nokia 900 and use it on Verizon?

Excellent news, contract up in May and hoping for a 900 in the UK on orange pleease! :-D

Sprint and US Cellular told me I couldn't use on their network,so basically all you can do in the US is use them on at+t or T mobile anyway so why buy off contract?
I imagine Verizon will b same as sprint saying no dice.