Review: SPB Mobile Shell 3.5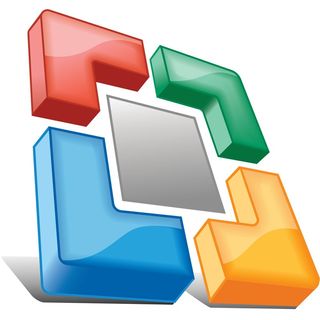 SPB Software has announced an update to its excellent Windows Mobile application, Mobile Shell. We saw major renovations to Mobile Shell with the release of version 3.0 earlier this year, and the updated version, 3.5, doesn't break suit.
SPB Mobile Shell is a user interface for Windows Mobile Professional (touchscreen phones) that implements touch navigation, widgets, and multiple pages to put more functionality at your fingertips.
Follow the break for highlights of the updated version along with some screenshots.
What's New? (and there's a lot)
The core functionality of Mobile Shell hasn't changed. The application continues to have both Professional and Lifestyle layouts. However, if you want to restrict Mobile Shell to one layout, you can disable one layout or keep both active to swipe between.
While the previous version of Mobile Shell included pages to the left and right of the main page of the Lifestyle Layout, the new version allows you to expand these pages up to five. You can also add side pages to the Professional Layout. The Professional Layout is now "widget-based" to allow you to position items to your tastes.
Widgets
Widgets are still present but you have more presets to choose from, including a Facebook status, Twitter status, Tasks, Birthday Reminders, Instant switches for WiFi, Bluetooth, Flight Mode, and Phone, Internet search, and many more. You can still create widgets to launch install applications, but having a wider range of preset widgets is nice.
Widgets are easier to manage, with a drag/drop trash can to delete unwanted widgets from the screen's layout. There is also tactile feedback on tap and hold actions.
You can continue to edit the size and style of widgets ranging from small, medium and big as well as simple, professional, and text.
One complaint I had with Mobile Shell 3.0 was that when you rotated the screen the widgets had a tendency to shift out of alignment. This is not the case with Mobile Shell 3.5 as the widgets remain aligned.
Weather
The weather page has expanded to include local conditions as well as forecasts. Here you will see the local temp, wind direction/speed, barometric pressure, humidity and dew point. Additionally, weather forecasts are now carried over the Agenda.
3D Enhancements
You still have the Carousel and Tile views of the Mobile Shell pages and with version 3.5, these views have G-Sensor support.
The Carousel is one of the 3D enhancements SPB has included with the update. With the 3D Accelerator turned on, you can swivel, rotate and spin the carousel on it's axis by touch. You can also turn on the G-sensor and swivel the carousel by tilting the phone.
You also are able to view e-mail in a 3D view where you can scroll through your email messages.
Color Themes and Backgrounds
You can still change the color theme, and those themes are supported by Windows Mobile 6.5 now. You still have the ability to change the background image on your Lifestyle layout. You can choose from your own pictures, a local gallery of images or choose from an online gallery of forty images. In downloading these images, they are stored in your local gallery folder.
Overall Impression
All in all, we are quit impressed with the updated version of Mobile Shell. SPB Mobile Shell has traditionally focused on putting more functionality at your fingertips and the updated version maintains that tradition really well. Add the vast amount of customization that is present and you get the flash with the functionality. Resulting in another outstanding application from SPB Software.
SPB Mobile Shell 3.5 is available here and if you're not sure, there's a trial version available. Already a Mobile Shell 3.0 user? Upgrading to version 3.5 is free. For more details on SPB Software's upgrade policy can be found at SPB's website.
Windows Central Newsletter
Get the best of Windows Central in your inbox, every day!
Phil is the father of two beautiful girls and is the Dad behind Modern Dad. Before that he spent seven years at the helm of Android Central. Before that he spent a decade in a newsroom of a two-time Pulitzer Prize-finalist newspaper. Before that — well, we don't talk much about those days. Subscribe to the Modern Dad newsletter!
The HTC Music tab in Manilla is still keeping me off SPB MS. Have they improved the controls for Windows Media Player yet?

They added (at least I never noticed it) a WMP widget in 3.5. It just has play/pause, skip and track info.

Does it support multi-touch? cough! LEO cough!

Hey WMExperts! How about a showdown between SPB Mobile Shell and HTC's TouchFlo 3D?

I second that motion! I love SPB MS3, but it would be interesting seeing compared side by side with TF3D.

We've done that here but it's somewhat dated and probably should be re-visited. Stay tuned.

George, if you do that, in all respect to the fine people at SPB, you can't leave out a discussion of some of the serious bugs that come up with SPB MS. The irony is that MS audience is the opposite of what one would think (or in my case what I thought). I thought: this is perfect for customizing and setting up for my wife's WM handset. What I ended up with is the opposite. I found 3.1 to be totally inappropriate for someone who didn't spend a good amount of time learning a whole set of new quirks and ways to deal with several bugs it introduced.

What bugs? I've been using since MS2 and it gets better with each update. I haven't encountered any bugs yet in 3.5. Please elaborate.

Indeed. I recently switched a Diamond with a WM6.5 ROM and TouchFlo 3D after using SPB Mobile Shell for many years. The newness (to me) and eye candy factor is definitely off the charts. But I increasingly find myself missing the efficiency of Mobile Shell.

Touchflo 3D is very good but you stuck with HTC device,there are many superior devices (hardware side) from other manufacturers like the Samsung Omnia II and SPB 3.5 UI completes the experience...

Has anyone figured out how to upgrade the 3.0 version to this 3.5 version?

Use the Trial Version CAB from the SPB website. Install it over v3.0. It will automatically prompt you to let it remove 3.0 in favor of 3.5 and restore (pretty much) your previous settings.

Note: For me doing it this way also automatically preserved my registration. I didn't have to re-enter the key.

@Alex: Download/install the trial exe. Select that you've bought the software, and provide the key you got for 3.0. Then you will sync the latest version.

Thanks for the info @Tommy was just about to ask how to upgrade.

It is a sharp looking UI. I am particularly fond of the finger friendly items at the bottom corners of the screen. The softkeys are hard to get sometimes with your fingers on Touchflo. This will be especially nice on the new Touch Pro 2 or HD2 with no softkey (hardware) buttons.

Very nice review! I Hate doing this - "All in all, we are quit impressed..." I think you meant "quite".

Wow, this is a great update. Lots of stuff that I had been wishing were in 3.0. I especially like the new weather screen. Haven't even begun to try all the new widgets yet.

Based on what we have seen in the WM 6.5 leaks. What does Mobile Shell 3.5 do better or provide that 6.5 doesn't?

Haven't tried the new widgets yet. But I do like that the pro screen can be turned off now. For my tired old Mogul, this frees up just a little bit of my anemic RAM I wanted back.

What about battery performance. I noticed a huge drop off battery performance when I switched from a v2.1 of TF3D to SPB MS 3.0. Anyone with any personal account feedback?

Any one having trouble with the Twitter widget? I keep getting the following error 403 Forbidden: The server understood the request, but is refusing to fulfill it.

I keep getting 403 Forbidden error as well. Facebook works perfectly though.

Yeah! I get the same thing or some other times it says "you need to give access this application in twitter" and my app is in french.. :( I dont know why..

Oh and great review! I have killed an afternoon at work playing with 5 pages on the lifestyle and new widgets.

Updating is quick and easy with the trial download, settings were kept and no need to enter sn.
I really like the improvements. Really great having three shortcut spaces on the Home page too (not sure if that was possible in 3.0, maybe I missed that before..)
I've had no problems with increased battery drain using 3.0. What made the biggest change for me was removing entries on the Today-screen. I don't use it anymore since the professional home screen already shows all that I want. Programs that are added to the Today-screen runs in the background, so they will certainly hurt your battery performance. Btw, great podcast wmexperts! I'm a follower ;)

Is it me or the Ringer Volume Tab is missing?
Please help , as it is very important!

This blog is always my favorite and thanks for sharing this. The fast changing market needs the right user interface with great flexibility in customization.

I have been using this on my VZ TP2 for about 24 hrs. Seems to be abit buggy and landscape does not seem to work at all!
Anyone else having any issues?

No issues at all. Works great. No bugs that I've encountered, and landscape works great (much better than in 3.1 where it would mess up the icon alignment).

I just deleted Manila 2d from my Omnia i910 & got back 20MB of memory that I can use for several other apps. As for the music tab on Manila - I use a shortcut to SP2 -which I like better.

I tried the trial version and came away unimpressed. It felt clunky to me compared to TF3D.

Well.....I flashed a fresh copy of BlazingWolf's 23503 Blue and then put MS3.5 before doing anything else. I still can't get landscape to work if I rotate form the home screen. If I go to an app and then rotate it works. This is too fustrating to deal with. I want to use it but I'll have to either go back to 6.1 (maybe a different version of 6.5?) then use MS3.5 or go back to MS3.0. GRRRRRR.

Landscape does not work for me AND it locks my portrait screen from accepting input. Landscape is totally black with the top menu bar showing but no icons or anything else. When I rotate it back to Portrait I see the screen as it should look but the csreen does not accept input. Hardware keys work but no screen input. Running windows Mobile 6.5 23053 ROM. BlazingWolf Blue!!! Big dissappointment. NO LANDSCAPE!!!!!!!!!!!

I'm finding the same thing...but before anyone dismisses it as an issue with the ROM, I'm running 6.1 - the same ROM that came with the phone. I do have OmniaSIP for maintaining which keyboard appears depending on the orientation of the phone - not sure if that's of any relevance at all.

Actually, scratch that....I've just found that the reason it was seizing up was due to having the picture frame widget in large size...rescaling it to medium took care of the problem. Of course, going into landscape completely ruins the settings & the widgets go into the weirdest positions, but hey :)

Here are my bullet point impressions of MS 3.5 after 24 hours of use on my AT&T Fuze: 1) SPB has added even more functionality to the interface, distancing it even further from TouchFlo 3D in that regard. More applications and settings are fewer clicks away...and easier to locate. 2) The greater customization ability is a welcome change. Users can change settings and layouts on nearly every page. 3) The "Professional" layout now supports multiple pages. I appreciate this as a bridge between it and the "Lifestyle" layout. 4) In an obvious effort to acknowledge the graphics of TouchFlo 3D, MS 3.5 has added 3D flip-through emails and text messages. While it is visually quite appealing, it is not well integrated. The home page messaging icon only takes you to the Windows messaging page. You have to click the Launcher tab and then the 3D messaging tab, which seems like a serious design flaw. Someone let me know if I'm missing something here! 5) The weather page is noticeably improved, I would have liked the ability to add multiple cities. SPB clearly wants you to purchase its weather app for that, but it would have been nice as a standard feature like it is with TouchFlo My overall impression of MS 3.5 is that it narrows the gap visually between it and TouchFlo. While TouchFlo is still sleeker and more polished, the interface lags even more behind with the introduction of MS 3.5. Congratulations to the SPB team on a wonderful upgrade!

With regards to the 3D messaging issue. The "Incoming Items" widget only allows you to go to the standard messaging screen. If you replace it with "Emails," "SMS and MMS," and "Missed Calls" you can set the first two to go to the 3D view automatically through their settings.

Thank you so much for the instructions. It worked flawlessly! I wonder why SPB would default their layout to not take advantage of the new graphics? You'd think it would default to the 3D messaging. Now I'm even happier with the new MS :)

Has anyone figured out how to check for new emails and create new text messages when using MS 3.5 in 3D view for emails and messaging? I seem to have to convert back to the default 6.1 email and messaging client to accomplish this. Thanks....

I'm definitely experiencing the same issue, and it's a serious design flaw that in my opinion needs a patch courtesy of the folks at SPB. I also cannot reply to a text message from the 3D menu...only if I click on the message first. Otherwise it just brings up a blank message. As in, nothing is in the "To" field. Also, MS 3.5 seems to be a serious drain on my Fuze's battery which (let's be honest) is not great to begin with. In 3 of the last 4 days my battery has drained to less than 10%, and one of the times my phone died. And I'm not talking about excessive use here...moderate or slightly heavy use at most. Not ONCE with TouchFlo did this happen!!! I love Mobile Shell, and the interface of 3.5 is amazing, but I'm a little more on the fence than I was a few days ago. Has anyone else experience the battery drain?

I'm having some battery drain issues, too. Haven't pinned it down to anything in particular, think it may be MS 3.5. I totally agree with the need for (modest) improvements in the email view. Really, just a few more links in the menu tab would do the trick (new message, inbox, etc.). Just the same basic functions available in HTC Sense.

Never tried Mobile Shell. I have continued with Pocket Breeze and set up a sliding panel for each plug-in that I use. I think I want to try Mobile Shell but, do I have to go full SPB or can I continue to use apps like Resco Contact Manager and phoneAlarm?

Can someone please help! Can't upgrade to MS3.5 I have WM6.1 with MS3.0 installed. Trying to upgrade to MS3.5 keep on getting "mobile shell was unsuccessful". I tried both methods, from PC and directly with cab file on device. I don't understand what I'm doing wrong.

You need to free up space in the Storage memory. Seems you need about 25 MB free to install it.

can you provide me the key of spb mobile shell 3.5 ???????plzzzzzzzzzzzzzzzzzzzzzzzz

you are having a laugh ? you're going to have to support SPB and pay for the software like everyone else

It is with a heavy heart that I write this posting. Due to the horrendous battery drain I've had to remove MS 3.5 and return to [slick, but] boring old TouchFlo 3D. With fairly light use my battery was half gone by early afternoon most days. With moderate or heavier use the battery would be less than 10%, or just flat out die. While the Fuze's battery life sets no records to begin with, I can say with great confidence I never had this much trouble running TouchFlo. And the battery drain was not a random occurrence. It literally happened on an almost daily basis. SPB has designed an interface worthy of much praise, but this power consumption issue is too much to overcome.

Touchflo is pretty good, but its downfall is the lack of customization. I want to get rid of the tab for Sprint TV, for instance, since it is not something I'm every going to use. Someone was complaining about lack of media player control with MS3.5, but I found the Touchflow media playing control lacking for the absence of a volume control. The system volume control on my Touch Diamond does not have enough gradations to use exclusively. I also have to adjust the media player volume to get it "just right" which I was never able to figure out how to do in the Touchflo UI. I'm afraid I'm not impressed with the animated messaging interface on either MS3.5 or Touchflo. I'd rather just go directly to windows messaging client. Maybe if they completely replaced the e-mail client interface I would like it better. Customization is the key. You want to be able to put your apps right where you can get to them while at the same time injecting a bit of your own personality into the device. Supposedly, HTC is coming out with a new version of Touchflo, and I'll bet they will have borrowed some ideas from MS.

I just installed SPB MOBILE SHELL 3.5 on my htc touch hd and found it to be far superior to touchflo-3D in all aspects of interest,configuration and beauty. It's not had a drain on my battery at all whereas with the touchflo-3D program memory was just a constant drain as well as battery. I thought there was a device malfunction until I installed Mobile shell and saw a complete difference in battery stability as well as program stability. Htc touchflo-3D is cool to look at but soon becomes very boring, so unlike the spb mobile shell whereas theres just so much to learn,so much to work with and a pleasure to look at. I really wish that htc would hook up with HTC as sony and toshiba had done and use their software within their products. To me, having this mobile shell on my device, makes it now look like the monies I laid out for it.

Hi all I have a HTC touch pro2. I just installed spb shell 3.5. I am not able to toggle between spb shell and touch flow 3D. Basically, touch flow 3D is not appearing on the today screen even after changing the settings. Has anyone found a solution to this. It would be great if someone helps me out. I really want to use both spb and Touch flow.
Thanks and cheers Saurabh

I don't know how to download and install the software please someone should help me

I have both the touch pro and the touch pro 2. and have run SPB MS on both. I also bought the extended battery and the 8 gig micro sd card. careful there are 2 extended batteries the 1750 which I have and the 3200 mah. i noticed with the factory battery couldnt hold up past a few hours running extremely heavy usage of spb ms and now with the extended battery i can go about a day and a half of moderate usage while running the factory OS.

hey i just got tha spb shell 3.5 . how do i put it on my phone

I just installed MS 3.5.3 and I can't view the carousel in 3D. I can view the msgs in 3D but that's about all I can do.. I can't flip through them. Any suggestions? So far, I love everything else about the program!

Been using TouchFlo3D for a few months now and find it boring. Tried out the MS3.5. Impressed with its many customizable screen, widgets and functions. A real touch and flow experience. But I miss my HTC audio player and 30 bucks is keeping me off.

hey just wanted to know im too picky on all of this but i like the TF3D on my TP2 but i wanna try using the MS3.5 nd im not too worried on the price but i just wanna know if i can switch between the two or would i have to redownload wm6.5\tf3d back onto my phone if i wanted to use it again

My layout did not look so great when I went from portrait to landscape. However I was able to customize how my layout looks in portrait and landscape without having one mess up the other. The bad side is I have to customize both so you end up doing the customizations twice. Overall I am impressed with the app as my HTC sense interface that came with my windows 6.5 upgrade on my HTC TP2 had the old standby tabs instead of the swipe that phones such as the droid come with by default. The one thing I loved about the HTC Sense was it configured your weather based on GPS so the forecast and observations would change based on where you are at. Those complaining about price should sign up to receive emails from handango.com They usually have some sort of 20-25% off special running so you can get the app for $22 to $24 instead of the full $30. Better yet users of version 2.xx get 50% off the full price so I ended up paying only $15 for my version.

Can anyone tell me if I need to remove SPB 2.1 before installing 3.5 on my SPRINT HTC TOUCH or just run it to upgrade? Thanx for any good answer =D

Tried the trial of SPB-MS 3.5 on a HTC Touch Diamond and ended up removing it. Actually, 3D TouchFlo 3D got it right and it does a good job for me. My phone is for business use and while Mobile Shell gave my 2 year old phone a new look, it really didn't add any new functionality or make the phone any more useful to me. Your mileage may vary so do take advantage of the free 15 day trial.