Rumor: AT&T Samsung Cronus is the SGH-i187, runs Windows Phone 8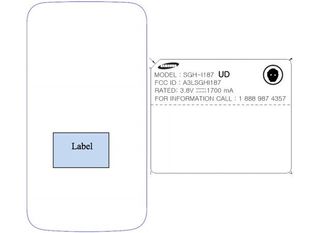 Just because Nokia owns about 80% of the OEM market for Windows Phone, that doesn't mean other manufacturers can't get in on the action. There's a Samsung device coming up around the corner called the SGH-i187, which recently spent some time at the FCC here in the United States. Now, that's not the same consumers are going to call it, but instead they might refer to it as the Cronus.
On Twitter, evleaks has shared some info about the upcoming Windows Phone device from Samsung. Namely, the name or probable codename for internal AT&T reference. That name is 'Cronus' according to the leaker. That's interesting because this isn't the first time we've heard that name tossed around with Samsung. Earlier this summer, we thought the Samsung Cronus was going to be an ATIV S Neo variant on Sprint.
Either way, Cronus looks to be a mid-tier device for Windows Phone. The FCC documents revealed a Snapdragon 400 processor, which backs up the idea of it not being high-end. Additionally, it looks like AT&T might be the carrier picking this phone up in the United States.
Whether 'Cronus' is an internal name or the public name, remains to be seen, but we're leaning on the former. That means this could very well be an AT&T ATIV something.
What do you think of the Samsung Cronus on AT&T?
Source: Twitter
Get the Windows Central Newsletter
All the latest news, reviews, and guides for Windows and Xbox diehards.