Tropico 5 Penultimate Edition Xbox One Review: Be your own island empire dictator
Rule your island as a benevolent leader, or a ruthless dictator, in Tropico 5: Penultimate Edition.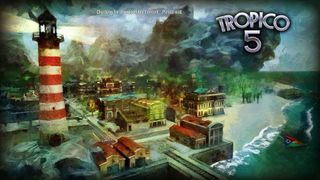 Have you ever wanted to rule your own island nation with an iron fist? If so, then feast your eyes on Tropico 5: Penultimate Edition, a game that asks you to build and rule an island nation over the decades. You'll guide your people from the colonial era onwards, trying to fulfill their every desire and juggle interaction with other global powers.
You can choose to be kind and loving to your people, giving them access to everything they've ever wanted. Or, you can rule them by force and military might, bending the people to your will. Keep reading for all the details.
Feast your eyes on the island of a dictator's dream
The graphics are part of the magic of Tropico. They deliver a vibrant, slightly cartoony design, that really perpetuates the look and feel of the Tropico franchise. From the color of the landscape, to the size and shapes of the buildings, it all comes together very well. Everything has a slightly over-saturated tone, and it honestly lets you believe this is a tiny island in the middle of the ocean.
You'll see both lush green grass, as well as barren polluted ground. The game uses a wide palette to get you invested in the landscape, and for the most part it works quite well. The environment where you'll place and grow your city, is just as important as the city itself. You'll find volcanoes that jut out of the earth, along with mines set into the base of mountain ranges.
When the weather changes, or catastrophe hits, you'll also see a change in the palette of colors on your screen. A tornado or tsunami will give you dark colors to indicate the weather, including heavy rains or wins. If you end up getting hit with a drought, the colors become brighter in yellows and oranges, with heat waves rising up from your farms.
There are dozens of different buildings that you can place in your city, from farms to high-rise apartment buildings. Each one has a very distinct look that makes it easy to pick out when you need to find it later. As you move through different eras of governance, from Colonial onwards, you'll also see new additions like paved roads show up.
All in all, the graphics lend to the somewhat campy feel that Tropico does so well. Plenty of expressive colors, along with animations of your industries, citizens, and vehicles. While nothing is amazing enough, the colors and animations jump off the screen to pull you into the game.
Guide your island from a colony through modern times
The story in Tropico 5: Penultimate Edition, is primarily found in the main campaign. That campaign has over a dozen different missions in it, that brings you from the Colonial Era onwards. You've also got access to a handful of stand alone missions, like "The Big Cheese". Each one is challenging in a slightly different way, making you juggle economics, defense and entertainment to pass each level.
Campaign missions are fairly simple at the onset, growing more and more difficult. Don't be surprised if it takes you multiple tries to get the hang of a level and beat it. They can be deviously tricky with little to no warning. Each level will take a different kind of juggling, and really requires you to think ahead. That's because while you'll play on two different island maps, you'll just keep building on the city you've created.
It means taking the time to plan out where you want your city to expand out to. Elements from earlier Tropico games, like fighting homelessness, hunger, and crime in your city. The threat of rebels is always there as well, and your best bet to keep the threat down means keeping up your people's happiness.
Each campaign mission features an overarching quest that you'll need to complete in several steps. Along the way, various different factions on your island, along with foreign powers, will also offer you quests. Completing these is an easy way to earn extra money, technology, or faction support.
You'll get chances to grow your family during campaign missions as well. Your dynasty members can be elected El Presidente during elections, along with act as managers in buildings, and complete missions that will help you out. You'll be able to name and dress the avatars for your Dynasty, the same way that you can with your original El Presidente avatar.
While the stand alone mission do not count towards the campaign, they're still definitely worth checking out. There are a few new ones, and each one is as challenging as the main campaign missions.
Getting acquainted with lots of moving parts
If you've ever played a Tropico game before, then you'll already be acclimated to the gameplay. Not much has changed in terms of gameplay since Tropico 5 came out for the Xbox 360 in 2014. The basics of the game involve building and managing your city and its resources while completing a variety of quests along the way.
The controls are a bit clunky though. That's mostly because Tropico is a port, and was originally built to be played on the computer with a keyboard and a mouse. That means there are a lot of things to adjust and control. While figuring out where all of the overlays and options are can be a bit pesky, once you get used to the layout it's pretty intuitive.
There are plenty of moving parts that you'll need to keep in mind. Infrastructure, housing, entertainment, and industry each have 6 or more buildings. When you begin the game, you'll also need to build research facilities. Research will get you new buildings and upgrades, as well as being needed to progress past the Colonial Era.
Different buildings have different requirements too. Some will require raw materials from ranches, farms, or mines, while others might require that their workers have a higher education level. If the requirements aren't met those buildings will stand empty, which means that they're costing you money without giving you any benefit. Thankfully you can cheat a little bit by hiring a foreign worker to man the building, although it will cost you money.
Keeping the happiness of your people up is a highly important facet of the game, and one you can't ignore if you want to stay in power. Once you have declared independence at the end of the Colonial Era, your citizens will start clamoring for elections. How often they occur is based on your constitution, but if you lose the election then you lose the game. The happier that citizens are under your rule, the safer your rule of your island empire will be.
As you move through time, you'll also open up upgrades in your buildings. These range from adding value, getting access to electric power, using less raw materials for industry, and minimizing the effect of pollution in the area. You don't really need these upgrades most of the time, and they can be expensive to buy, but they are wickedly helpful.
Trading is also available once again. You'll get access to a variety of trade routes, and one ship for each dock that you have built. If you want access to more trade routes you can complete quests, or you can build a smuggler's dock to trade with pirates. Trade is a great way to make a dime on natural resources that are easy to acquire, and often offers a significant markup.
From top to bottom, the easiest way to explain the gameplay in Tropico 5:Penultimate Edition is that it's a balancing act. You can't ignore any one facet, or it will come back to bite you in the butt down the line. You might find yourself dipping into thousands of dollars of debt while trying to complete missions, or have rebels attack because there aren't enough houses for everyone. Your best bet is to tackle each problem as it comes, and be ready to play a mission several times to successfully complete it.
If you want to just build an island and freeplay, there are two easy ways to do it. You can play the multiplayer, where you co-operatively or competitively build up an island trying to complete goals. There are also access to over a dozen different maps that you can free play on. This includes five new maps exclusive to the Xbox One.
Conclusion
Tropico 5: Penultimate Edition gives you new maps, and hours upon hours of gameplay. It's the next version of the same fun city builder that we've been seeing for years.
Pros:
Fun, engaging gameplay
Campaign, stand alone, and free play missions
Art style in refreshingly emotive
Cons:
Multiplayer is clunky
Controls can be frustrating to get the hang of
Replaying levels can be frustrating
Tropico 5: Penultimate Edition, doesn't have many features that weren't on Tropico 5. It's a colorful, fun, city building game for the Xbox One. You'll be able to grow your dynasty, and your city through the decades. You don't see many city management games on console, but Tropico 5: Penultimate Edition manages to pull it off, and do it well. Guaranteed to deliver hours of challenging gameplay, you can pick it up for $49.99 on the Xbox store.
See on the Xbox store (opens in new tab)
This review was conducted on Xbox One using a copy purchased by the reviewer.
after all of these years I cant understand how to make money.

Trade routes bro. It's all abot the trade routes and alliances.

I spent a few hours and a few games (starting over) trying to get money. I will try it again before I get 5 though and see if I can enjoy it :). Trade routes and Alliances. Thanks :)

It's a good game. I downloaded it for free last month (part of ps+ free games for may) and I lost 5-6 straight hours to that game the first time I played it. It's engrossing AF

This game scares me, you easily could loose a day playing.....still love it, ......

Is that 1 out of 5? Don't they normally have multiple stars?

just bought it , love this game and thanks for the review Posted via the Windows Central App for Android

Very cool premise, and I'm glad to see games like this coming to Xbox One.

I agree I missed these type of games on my 360. Posted via the Windows Central App for Android (V10 or 5x)

I have and played Tropico 3 is it worth skipping 4 and get 5? Posted via the Windows Central App for Android (V10 or 5x)

Yes and no. The interface changed a lot from 3 to 4 and 5's is very similar to 4. For that reason, and the expanded game concepts with each newer version, it would be a good idea to play 4 first. That being said, there is a TON of paid DLC for the Xbox 360 version of 4. So while you might find the disc for cheap, none of the DLC has dropped in price. There is a Gold Edition of 4, but it doesn't contain all the DLC; only some. 5 has similar problems with DLC, but there isn't as much compared to 4, and the Penultimate Edition for Xbox One (I think) contains some of that paid DLC at no additional cost; just like the Gold Edition of 4 on Xbox 360.

As someone who owns both for PC I have to say 4 is better. 5 added a lot of cooler new buildings (if you purchase all the DLC of course) as well as multiplayer, but 4 just plays better. I can't entirely explain it now but I left a long steam review at the time. Also the soundtrack is a million times better in 4 :D

Hmm thank you all for the help I guess I'll get Tropico 4 on steam then. Posted via the Windows Central App for Android (V10 or 5x)

You should probably mention that the game is currently unable to be finished. They included 500 GS for 2 DLC packs that aren't included on disc and haven't been released yet.

Tropico 5 was free for PS4 Plus subscribers a month or so ago.

Yes, someone already mentioned that in another comment.

I'm disappointed the review only mentions the 360 version in passing. I was hoping for a section dedicated to a 360 vs. One comparison. Bottom line: If I already own this on 360, should I buy this for One, and why? What's new, different, better? Is it worth another $50 on top of the original 360 version?

We didn't get an Xbox 360 review copy, but I agree that it's always interesting to read about version differences and improvements. Obviously this one will run better (and likely faster) than the 360 game.

Not to be that guy, but "penultimate" means next to last. Are they saying there is one more Tropico 5 edition? Why not wait for that one? ;P

It's a play on one of the character's names. I don't believe Kalypso plans to release another edition for Xbox One and PlayStation 4.

Oh. Now I feel rather sheepish haha! Thanks for filling me in! Sent from my Lumia 1520
Windows Central Newsletter
Get the best of Windows Central in in your inbox, every day!
Thank you for signing up to Windows Central. You will receive a verification email shortly.
There was a problem. Please refresh the page and try again.