Samsung SCH-i760 Nearly Here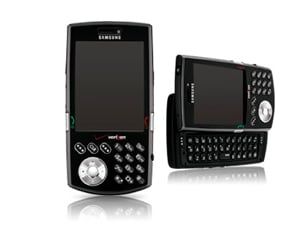 In our Verizon Rumor Roundup (opens in new tab) I foolishly guessed that the i760 would arrive after Verizon's other Windows Mobile devices while Phone Arena guessed September. Phone Arena might have it right, as they've just noticed (opens in new tab) that the i760 has popped up on Samsung's website, with Verizon branding, no less. Specs:
Read: SAMSUNG SCH-I760 Verizon Wireless-mobile phones (opens in new tab)
It does seem to be a touch late, given that it actually popped up in an obscure corner of Verizon's own website in gallery form way back on July 12th. I won't complain about a September release, though, I'd call that right on time.
Windows Central Newsletter
Get the best of Windows Central in in your inbox, every day!
Thank you for signing up to Windows Central. You will receive a verification email shortly.
There was a problem. Please refresh the page and try again.