Service Alert: Live Core Services are down for the Xbox One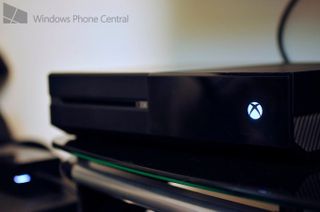 Update: We are able to login now...
If you're like us, turning your Xbox One on to log in is coughing up a 0x87DD0006 error. Evidently the Xbox Live Core Services for the One are down and out for the moment and it's also affecting "Browsing the Xbox Video Store and the Xbox Music Store" (though that is fixed now).
Users who try to login will be met with the above error and the problem seems quite widespread. Microsoft is on top of the problem though and are promising updates every half hour, meaning this could be resolved by the time we post this article.
Surprisingly, this is what seems like the first outage for the Xbox One since launch. Up until now, things have seemingly gone without a hitch, though we knew there would be some growing pains. Anyone else experiencing the outage? Let us know below.
Source: Microsoft (opens in new tab); Thanks, Guillaume C., for the tip
Windows Central Newsletter
Get the best of Windows Central in your inbox, every day!
Daniel Rubino is the Editor-in-chief of Windows Central, head reviewer, podcast co-host, and analyst. He has been covering Microsoft since 2007 when this site was called WMExperts (and later Windows Phone Central). His interests include Windows, laptops, next-gen computing, and for some reason, watches. Before all this tech stuff, he worked on a Ph.D. in linguistics, watched people sleep (for medical purposes!), and ran the projectors at movie theaters because it was fun.
I was just on in Texas and worked just fine

Well the party chat don't work properly since day one in the uk that is

Party chat didn't work day one in US either so probably didn't work anywhere.

It worked fine for me and my mates here in Australia...

Worked fine here near the US capital

After you start a party, you and every party member must toggle "party chat" on. It is off by default.

Ahh but when you try to toggle it on for more than one person in the party it will say party chat couldn't start please try again later

Party chat has been work fine in Texas since day one.

I wish I had an Xbox One so I can experience this outage with the rest of you

At target now picking up my reservation. Woohoo!

i'm with you. my wife thinks there's nothing wrong with our 360!

Someone needs to find himself a gamer wife, or convert her.

I have tried to convert here. But its impossible she is a wii fan... She asked if we could get the WiiU instead

$200 would be fair I think. Considering game prices

Had party chat probs but have been on bf4 for 2 hours and no probs.

There was outage on Nov 27. for many hours where multiplayer and the store was down but I think only Europe was affected. Just tested, it's working here in Germany right now.

Yeah, I tried to upload something on upload studio, thought it was just me. I hope it will be fixed soon.

I thought it was just me.

Oops, as you were then. Nothing to see here!! ;-)

Still waiting on my Xbox one day one from Microsoft store online. Any one else in Canada have there's delayed in customs????

Mine came on the 22 in the evening. And it was day one edition from MS store online

Mine is still awaiting clearance. UPS says they are not acting as custom agent for delivery so I contacted Microsoft Store. So glad I ordered a day one edition in July. ;^)

I got mine on the 26th at 6 PM. I did phone UPS to see what was going on, maybe that helped?

Playing Fifa online and didn't have any issues

No issues at all up here in Vancouver BC Canada and I've been online gaming and watching Netflix all day as I'm on vacation enjoying the jump from PS3 the Xbox One and loving every minute of it.

Got fixed just in time from my post-work bf4ing

Worked in Virginia day one

No issues I was coop zoo tycoon last few hours....

I will never understand anyone who buys new consoles upon release.

Why not it will cost the same if u buy it between now and probably 2015 at the earliest, yea there are problems, as with any product look at ps3 when it shut down the network that wasn't launch problems. Yet u don't get the time lost and its not like u don't have a warranty, u can get one 5 yrs from now and still have some problems

It's because they want it. What else do you need help understanding?

Oh dear, Poor Microsoft rushing things again, you would think people would have learned not to buy Microsoft products after Windows, but, obviously not, first DMA, then Blu Ray chewing disks, now this....., Feeling sorry for all you xbox users, especially as you paid more for the console.

PSN has been hacked and down for weeks, PS4 has had its own issues too. Microsoft has given away free games to anyone who experienced problems. Have yet to see Sony offer something similar. In sum no product line by any company is perfect,

Actually, during that outage you spoke off with Sony. They actually gave out dozens of different games. I was able to get two PS3 games and a psp one as well (Little Big Planet with the DLC, Uncharted 2 and hot pursuit for psp).

What u mean the free games were only like 5, infamous,and some other exclusives like the zombie game nothing like uncharted or little big

Different regions had other games to choose from.

I know I feel sorry for the nearly 990,000 people out of a million that get to enjoy their new product damn those people buying a console and having fun with it

Don't feel sorry my XB1 works perfectly I feel sorry you don't have one to enjoy

No worries I'm headed to Wally world in a few to get mine

And then there's me with my ps4 enjoying an errorless console

True, but I will take my error XB1 over my freezing, overheating PS4 any day. Worst 400 I ever spent.

Its okay bro, us here with the PS4 will enjoy our gaming consoles why you enjoy your entertainment system.

Lol ps4 is suffering with more problems. Make sure to update you password. Seems Sony got hacked again.

Yep I have a errorless XB1

I've been on all night, nothing to report except nonstop awesomeness! =P

cloud computing at its best!

No problems here and I've been on for several hours

I've had my One logged in pretty much all day without problems here in Illinois, USA. Now I'm afraid to log off! :)

Can't wait to get one, no ps4 toy for me thanks.

hey guys....hill climb racing is in marketplace....go check it out

Xbox music isn't working for me on my surface rt:(

If you're still looking for an Xbox One Toysrus.com is selling them again tonight. Just scored a bundle.

No problems for my I'm in NYC

Looks like things are not going as planned for Microsoft.

This must have been a partial outtage 'cause I was logged in, in a party playing multiplayer KI the whole time Live was supposedly down

@daniel hill climb racing is out for wp8

Plz write an article about gba,gbc.,sgs emulators by Mk being unpublished from the WP store.

Why can't I use Smartglass in Battlefield 4 on my Surface 2. It says I can't use Battlefield Battlelog on a non-tablet. Anyone else have this issue?

Yeah I had the same problem

well my xbox one had to go back into it's box...(no pun intended lol) as my folks weren't keen on even letting me play abit on the living room tv and my bro is hogging the other TV with GTA V (lucky sod got it free from my older cousin as they got a brand new one...) lol..

in NY cant sign in live core issues still present been hours already hppe they hurry I want to get on ghosts just cause you guys can get online dont mean everyone else can