Silicon Valley's Martin Starr claims he made the New Xbox One Experience in funny new ad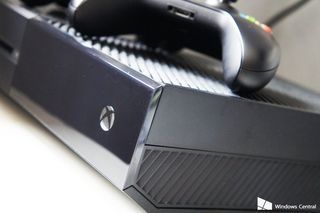 Microsoft is all set to launch the New Xbox One Experience update for owners of its console on Thursday, November 12. However, a new TV ad promoting the updated features Martin Starr, of the HBO TV series Silicon Valley, claiming he created the huge new update.
Labeling himself as the "Xbox Innovation Guy", Starr seems confident in the commercial, claiming he redesigned the dashboard for the Xbox One, along with adding in features like backwards compatibility with some older Xbox 360 games. He also says he put in the ability to stream and play Xbox One games on a Windows 10 PC.
We are pretty sure Starr's not telling us the entire story here, but the commercial is funny and should be of interest to people who might still be on the fence on whether or not to buy the Xbox One.
Buy the Xbox One at Amazon (opens in new tab)
Source: Xbox (YouTube)
Windows Central Newsletter
Get the best of Windows Central in your inbox, every day!
i wuv me some silicon valley

This is a clever ad. When is season 3 of silicon valley?

"redesigned" not resigned

You can't "redesign" a new user interface... It's a new design.

That music brings back so many good memories from the Windows Phone 7 era. Microsoft used that exact sountrack in their Windows Phone 7 commercials. Anyone else remember these commercials? Here's one of them: https://www.youtube.com/watch?v=55kOphD64r8

6 people viewed the video.