Major unpopular changes are coming to free image host Imgur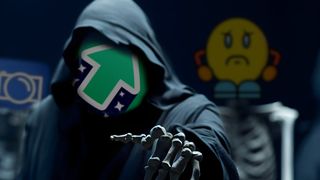 (Image credit: Ben Wilson | Bing Image Creator)
What you need to know
Imgur has previously allowed users to upload images to its free service without signing up for an account.
Changes to its terms and services on May 15 are set to trigger a mass deletion of adult content and any files uploaded by guest accounts.
Users relying on any images uploaded without an account are advised to download and back them up before the new policy is applied.
---
If you've spent any amount of time looking at user-made content around the Internet, I'd be willing to bet a sizable sum of cash that a free image hosting service provided most of the images you saw. They've been around for well over a decade, but each one eventually finds the same inevitable fate of a gradual to complete shutdown. Hosting millions of guest images for free doesn't sound sustainable on paper, and Imgur.com looks to follow the predecessors that proved it.
What is Imgur?
Imgur is a website offering free hosting for photos, digital images, animated GIFs, and videos. A popular choice for social media users, anyone can upload files from their computer or mobile device to share with or without registering for an account. Ads can be removed via a paid subscription.
Upcoming changes in the recent Imgur terms of service update are set to apply from May 15, 2023. Although it seems to focus mainly on explicit adult content, a significant section relating to images uploaded by guest accounts could affect a massive portion of the web. Sneaking in plans to remove all images uploaded by anonymous guests by bunching it in with subjecting 'inactive' content to mass deletion was sly. However, it's not gone unnoticed by the meme-loving masses who rely on Imgur.
But is this really such a big deal, and does anyone actually care? I can tell you firsthand that I've used Imgur and similar free image hosts for over a decade, moving to the new hotness whenever the current leader decides it's time to purge its servers and attempt to recoup the enormous server costs. It's undoubtedly an entitled opinion to assume that someone should host my silly memes for free, but a new service always comes along.
Removing every image uploaded without a registered account will send a Thanos-style ripple through the web that'll see broken thumbnails everywhere. Your favorite Twitch streamer probably uploaded their bio images to Imgur, and that step-by-step guide for replacing an obscure part in your car's engine is about to be reduced to a collection of dead links and plain text since the photos were in the same place.
I usually upload anything I generate with Bing Image Creator to Imgur, but I've never bothered signing up for an account. Anyone who relies on the free service, like me, should take a moment and think if you have anything in need of a backup. It doesn't take long to sign up for a free account, and you can pay for an ad-free experience if you're somehow still browsing the web without an ad blocker.
Still, the new policy to remove (mostly adult) content could have similar effects on Imgur's traffic as Tumblr experienced. Not to mention the proverbial graveyard filled with free image hosting services of the past, leaving fan-filled Internet forums littered with broken image signatures and unanswered questions attached to dead screenshots. What a shame. For now, back up your photos, memes, and cat GIFs to share in the Windows Central Forums before the Imgur change happens in May.
Get the Windows Central Newsletter
All the latest news, reviews, and guides for Windows and Xbox diehards.
Ben is the channel editor for all things tech-related at Windows Central. That includes PCs, the components inside, and any accessory you can connect to a Windows desktop or Xbox console. Not restricted to one platform, he also has a keen interest in Valve's Steam Deck handheld and the Linux-based operating system inside. Fueling this career with coffee since 2021, you can usually find him behind one screen or another. Find him on Mastodon @trzomb@mastodon.online to ask questions or share opinions.