Revolutionize your digital art with Stability AI's Photoshop plugin
Changing the digital design process as we know it.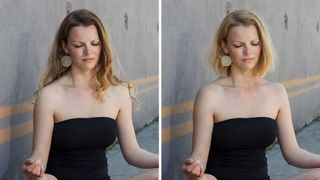 (Image credit: @mrgreen on Twitter)
What you need to know
Stability Diffusion is a popular text-to-image AI generator that can create photorealistic images and digital art.
The Stability AI plugin from Stability Fusion works with Adobe Photoshop and allows Photoshop users to quickly add new AI-generated effects, edits, or elements within a document.
This fast ability to edit or create in Photoshop will change the digital design process.
DALL•E 2 can also be utilized in Photoshop through this plugin as long as users have an OpenAI API Key.
---
Adobe Photoshop has long been one of the biggest go-to programs for digital artists, thanks to its powerful editing abilities and many drawing tools. Now, with the latest Stability AI plugin, users don't have to draw or edit every little detail. Instead, they can easily add AI-generated elements or alterations to projects directly from within Photoshop after just making a few strokes and writing quick text prompts.
As shown by @mrgreen on Twitter, "Stable Diffusion's Photoshop plugin lets you create, edit, and iterate AI images from within Photoshop." The attached video demonstrates how typing in a quick prompt and making vague brush strokes on a document can lead the plugin to generate artwork that matches.
For instance, opening a new document, typing "mountain range" into the text prompt box, and clicking Generate leads to several mountain range options appearing for users to choose from.
Photoshop users can also use the Stability AI plugin to perform edits or add complete details to an initial prompt in just a few seconds. The video @mrgreen shared demonstrates this by adding a flying red dragon over the mountain range image. Instead of taking hours, this was done simply by drawing quick red brush strokes in the sky, selecting the area around the red strokes, typing "red dragon" into the Prompt box, clicking Generate, and selecting one of the options that appeared.
But the Stability AI plugin isn't limited to just being a digital drawing tool. It can also create advanced photo edits in a way that looks very realistic. As @mrgreen shows in another video, quickly selecting the area around a woman's head and typing in a text prompt allows users to do things like change the woman's hair color or believably shorten her hair length in seconds. The plugin's abilities were further shown by changing the color of the woman's clothing and placing her in a different background setting.
The processes for photo editing and digital art creation can take hours of valuable time, so having a fast tool like this that gets the same kinds of results will free up artists so they can work on more projects. It also opens up the ability of creation to users who might not have as strong of a Photoshop skillset.
More about Stability AI
Technically, the Stability AI plugin for Photoshop isn't new; it was released on September 2022. But, with more focus on AI and deep learning art generation in the past few months this tool has been getting more attention recently.
In order to download and use the Stability AI plugin in Photoshop, users must have a DreamStudio Account. Additionally, if users want to use the latest version of DALL•E 2 to generate art in Photoshop then an OpenAI API Key is also needed.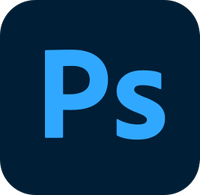 Adobe Photoshop | See at Adobe
Touch up your favorite photos to make them look perfect or start from scratch while creating digital art. There are endless creative possibilities and Photoshop can help you bring you ideas to fruition.
Get the Windows Central Newsletter
All the latest news, reviews, and guides for Windows and Xbox diehards.
Self-professed gaming geek, Rebecca Spear, is one of Windows Central's gaming editors with a focus on Xbox and PC gaming. When she isn't checking out the latest games on Xbox Game Pass, PC, or Steam Deck; she can be found digital drawing with a Wacom tablet. She's written thousands of game guides, previews, features, and hardware reviews over the last few years. If you need information about anything gaming related, her articles can help you out. She also loves testing game accessories and any new tech on the market.