Sony Ericsson Opening Up the Xperia's Panel UI?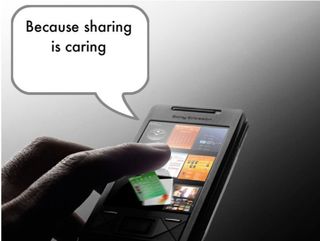 Sony Ericsson is talking about opening up the sliding panel interface to the community so that developers can have a crack at it. The man we can thank is Ramanth Bhat of Sony Ericsson who is talking about releasing the whole UI to the developers.
We guess Sony believes in the whole sharing is caring and we love him for that. Or maybe they just realized the chances of building that developer community around panels they spoke about 6 months ago was precisely zero if it were only available on the X1.
As of what to expect from this, we're actually a little hopeful. We have already seen what can happen when developers get their hands on a little code. Hopefully if all goes well we can see Sony Ericsson
wholesalewholesale electronicschina wholesale mp4 watchesmp4 playerwholesale digital camerasdigital photo framedigital camcorderscar dvdmp5mp3 player
Windows Central Newsletter
Get the best of Windows Central in in your inbox, every day!
Thank you for signing up to Windows Central. You will receive a verification email shortly.
There was a problem. Please refresh the page and try again.