Sprint announces HTC and Samsung for their Windows Phone 8 lineup. Coming this summer.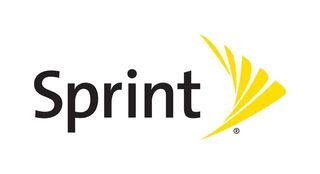 And just like that with very little fanfare (or even a press event), Sprint has let us know that they will indeed bring at least two new Windows Phone 8 devices to market. The bad news is we don't know what those devices are even worse, they won't arrive until "summer". That's a heck of a long time if you ask us.
The presser mostly focuses on Sprint's "unlimited" (but nascent) 4G LTE network, which when it finally reaches a decent size will be a competitive offering. What is lacking in the presser of course are details about the devices themselves, which is why we bet Sprint bypassed a formal press event as they would literally have nothing to show.
Will these be rebranded 8Xs and ATIV Ss or completely new and unique devices? We'll have a few months to ponder such things as we wait for more from Sprint.
Full presser after the break.
Sprint Selects Samsung and HTC for Windows Phone 8 Launch with Truly Unlimited Sprint 4G LTE
LAS VEGAS (BUSINESS WIRE), January 07, 2013 - Sprint (NYSE:S) today joined with Microsoft to announce the upcoming availability of Windows Phone 8 smartphones on the Sprint nationwide network. Sprint will bring two initial handsets to customers by summer – one each from Samsung and HTC.
Sprint is the only national carrier with Truly Unlimited? 4G LTE data, text and calling to any mobile with no metering, no throttling, and no overages. Sprint will bring the unlimited data experience to Windows Phone 8 with Sprint's Everything Data plan with Any Mobile, AnytimeSM including unlimited Web, texting and calling to and from any mobile in America while on the Sprint Network, starting at just $79.99 per month. This is a savings of $20 per month versus Verizon's comparable plan with unlimited talk, text and 2GB Web (excludes taxes and surcharges).
"Sprint has had a strong relationship with Microsoft for many years so we are excited to reinforce our commitment to the Windows 8 platform by sharing the details and timing for our first Windows Phone 8 smartphones," said Fared Adib, Sprint senior vice president, product development and operations. "These smartphones combine a robust new operating platform with the benefit of Sprint's unlimited data plans. There is no doubt these phones will quickly become an extension of your PC experience right in the palm of your hand."
Both the Samsung and HTC smartphones will offer Sprint 3G and 4G LTE and impressive lists of features including dual cameras enabling video chat, dual-core processors for enhanced internal speed between applications and support for expandable external memory. Additional device details, including pricing, will be shared closer to their availability dates.
Windows Phone 8 offers a truly personal phone experience, connecting Sprint customers to the people and information that matters most to them. With a similar look and feel, the same technology core, and the same built-in SkyDrive cloud service, Windows Phone 8 is built to work seamlessly with Windows 8 PCs, Microsoft Surface devices and the Xbox 360 console.
Sprint introduced its all-new 4G LTE network in July 2012 and now offers service in 49 marketsi. Sprint has announced nearly 150 markets that will see an official LTE launch in the coming months. For the most up-to-date details on Sprint's 4G LTE portfolio and rollout, please visit www.sprint.com/4GLTE. For detailed 4G LTE maps, providing coverage information right down to the address, please visit www.sprint.com/coverage. Customers are encouraged to check back often, as the maps will be updated when coverage in these markets is enhanced.
For more information, visit www.sprint.com/windows8.
Windows Central Newsletter
Get the best of Windows Central in in your inbox, every day!
Daniel Rubino is the Editor-in-chief of Windows Central, head reviewer, podcast co-host, and analyst. He has been covering Microsoft since 2007 when this site was called WMExperts (and later Windows Phone Central). His interests include Windows, laptops, next-gen computing, and for some reason, watches. Before all this tech stuff, he worked on a Ph.D. in linguistics, watched people sleep (for medical purposes!), and ran the projectors at movie theaters because it was fun.
Seems like the perfect time for my upgrade.

Sprint came out with the Arrive on March 22nd. Summer starts June 22, we have to wait an extra 3 months. We are on 2 year old technology. Sprint was 3 months late getting the arrive, Summer will now put us 6 months behind technology, where other carriers get it when it comes out. How many are jumping to a different Carrier in March?

Better than Never guys :-)

Summer... Way to go guys. Better late than never they say, we'll see.

Well that makes it easy for me. Contract ends in August. I was hoping for one of the Lumias.

Ha summer? They will get it right before wp9 is coming and then will get the shaft with not getting upgraded to WP9

No, you are thinking of 8.5. Then 8 devices won't get 9, they'll get 8.9.
And yes, I don't know. I'm just making fun of Microsoft (7.8, no 8) and laughing it off.

I honestly don't see them changing kernals again that soon. Plus all wp8 devices have been promised 18 months of support so I think we'll be fine.

I kne it! So many of my crew doubted me. I was with Sprint for 11yrs. When they say 1st half of the yr it means June. SPRINT u suck!! Thats why i left i was not about to wait that long

WAY too late. Looks like I'll be jumping ship after almost 15 years with Sprint. Unless they announce some kind of insanely awesome WP8 handset exclusives before March.

Already left for my 920 on AT&T and couldn't be happier...The price was great on Sprint but my service was simply awful...I'm happy for my friends still on Sprint that aren't planning to leave but want a Windows phone....I'm not convinced that my friends will see 4G LTE in my area before 2014 however...I never even saw 4G Wimax in my area and I had a 4G Wimax Epic 4G for 2 years...Nothing like abandoning a technology and still selling the phone that uses it for another year...I guess the saying is true...You get what you pay for!

Too little, too late. Already left Sprint for the Lumia 920. Mrs. 'tude is getting one tomorrow, and the kids get theirs in a few months. Unlimited data at slow-ass speeds is about worthless. I couldn't believe how pathetic Sprint's speed was until I fired this baby up on AT&T. It was more like a dial up than a data connection. Love my L920 & I won't look back!

As other's have said, too little, too late. Add to that their poor network in my area and I am happy I switched.

Well we have to take what we can take unfortunately. Its a late start but its a start.

They're waiting on results after 1st quarter.

Considering if you're a loyal WP & Sprint customer you have be stuck with an Arrive (like me) for a while now so Spring would've been nice but I'm eligible for an update in July but I don't think my (2nd) Arrive will last that long to be honest. So I am pretty much screwed.

Here is the thing.. I consider this news as good news, but with no big deal. There is no excitement, commitment or respect for Microsoft and Windows Phone. Yet, if its iPhone or Android, oh yea, carriers are all about it. Nokia has the ability to male phones that stand out, HTC has done good with the HTC 8X, but not great. It should have a 16 mega pix camera with low light tech, 4" or above 1080p super AMOLED Clear black display screen, 16 gig internal with 64 gig max SD card. 1.5 quad core processor with 2 gig ram. Something to move forward.. Errrrrr.. If Sprint ia not going to spot light Windows phone, then say "you see, its not selling, then who cares if they get a Windows phone".. Lets see how this turned out. A repeat of 2011/2012..

It better be an 8z or something because the 8x will be ancient by then. Hopefully something with an s4 pro chip will show up.

Too late, I moved 4 lines to ma bell, 3 L920 and 1 8x. The service is great compared to Sprint. I used to have dropped calls, ghost voicemails, unsent pics, pics unable to download, and every time I called support they would tell me there was a tower down, pure BS. Plus, my city/town probably won't have sprint LTE for years. Unlimited data, you mean unlimited download time. Meh.

Well this will likely be for new customers, because I'd imagine most WP supporters have abandoned Sprint.
Would anyone be highly surprised if these are new devices? Has a WP device ever been launched during the summer in the US???

Couldn't be happier with At+t after 10 yrs on Sprint. Verizon has best coverage in my area but At+t is clearly faster than Sprint here and with no sprint stores even aside from Target,WalMart.. I don't see any change in the near future.
My plan for 2 lines with 4g of data has been only $10 more a month than my sprint bill was. Well worth it for better call reception and faster speeds online. Glad I didn't wait for anything from Hesse and Co.

Can't say I'm impressed seems like they are still favoring apple and android. No press conference plus a lack of enthusiasm for the platform, if you couple that with no sign of a Nokia phone and only two devices I believe it's decision time for me. Sprint inability to shake the notion that apple will pull their phone or android will stop supporting them if they get a premium phone from a competing os is ridiculous. My friends and I have discussed this a lot and feel that Sprint may not support even the BlackBerry 10 devices coming soon. I feel they will always hemorrhage customers as long as they refuse to offer real choice to their subscriber base
it better be one hell of a phone announced by April if not it's At&t for me

Too little, too late. I just jumped to ATT two weeks ago when my wife's contract ended, and I'll be dumping Sprint in May when my contract is up. Even had I known about their eventual support for WP8 a few weeks ago, I still would have done the same thing.

For being "The Now Network", they sure like to show up late to everything.

Damn....summer? I'm still on my Arrive and am now eligible for an upgrade. I was hoping to get a noka wp8 device but now i dont know if i wanna wait 6 mos for a htc or samsung phone.

Switch to ATT. They have good offers to switch.

What do you have to tell them? I was thinking of switching to a premeir account

As much as I love the Windows Phone OS, I love my Sero plan on Sprint even more (which is why I continues to stay with Sprint). I just updated my Arrive to WP7.8 so I may just hold off til the summer.

simonnyc, how did you install WP7.8 on Arrive? Can you point me to a download place and some instructions?

There's a tutorial on xda developers forum on how to install 7.8 on the Arrive.
http://forum.xda-developers.com/forumdisplay.php?f=1086
There are two 7.8 ROMs I've tried. the Sianto 1.6 and the 'Lead Rom' one. The Lead ROM was less buggy but the Sianto one is loaded with Nokia goodness and has more stuff baked in (screen capture for example).

Let me see here....
1. Drop my new 920 for and NTX or Samm... Not going to Happen.
2. Go back to Sprint after I left them for ATT. Not going to Happen

If they would have annouced a Windows 8 phone last September I might have held out. Waiting till this summer, is stupid. Good Luck Sprint, you are not missed.

Personally I think Softbank told Hesse and his cronies, to get the phone in their lineup or clean out your office!!! LOL.

I want to switch back, but I don't believe they are really committed and they won't have a Nokia device.

Whoa big fellow. Don't move too fast!


Maybe Instagram by summer as well? ::crosses fingers::
Not to sound like a jerk, but ALL my friends have this social network and that really is the only thing that is holding me back. I really miss Windows Phone but I'd rather have the apps that are there for me. & no, I do not post pics of food or use their garbage filters

Now that I thought about it the wait isn't really that bad considering the wait is mostly for the device to support their new 4G LTE Network & the network is launching in the summer even though it still kinda sucks, it eases the pain alittle to know that the next phones would up to date on that sense. And a Quick Question does the current 8X or ATIV has camera's in the front cause they mentioned their devices having that? If not then it look like Sprint is getting new devices.

I am really happy with the 8X and it has a GREAT front facing camera, maybe the best.

Thoughts that the HTC will be the zenith and the Sammy will be the 2nd Gen ativ...discuss

It will be WORTHLESS if you live in one of Sprints NON-LTE markets. Like NY, CHICAGO, DETROIT, CALIFORNIA and LAS VEGAS. Then you got a LTE phone and Sprints dialup 3G speeds. You won't be happy.

NY, Chicago, and California has Sprint's LTE, you need to refresh your FUD a little bit.

Techblogger is a Sprint hater! This is not the first time he posts inaccurate information, and has been banned from some of Sprint's social media.

Just couldn't wait...switched to Verizon last month and got Nokia 822...am glad they will offer WP8 phones...even if its late

they probably saw that the small fraction of windows phone fans leaving all at once due to lack of offerings was making a significant dent, they folded and now they have to push release to the summer because they dont want it interfering with sales it has to meet of the iphone to maintain themselves. sprint is all about self preservation. LOL

Too late for me, too. It's unfortunate because that's two less customers to show them that it's the correct decision to support WP.

Only two things I read: Summer and NO Nokia. AT&T, here I come.

Uh, werent we promised 1st quarter? Thanks again Sprint.

Strong windows portfolio? LMAO where? which ones? thats a laugh thank goodness i hate sprint :p

Sprint will probably pull these phones of the market due to poor sales as many that have been clamoring for a windows phone have either left sprint for a carrier with a windows option or reached a point with their old phones they had to upgrade to something sprint was currently offering. I jumped to AT&T for a windows phone last month in part because sprint would not commit beyond "sometime in 2013". Sprint should have give a better time frame than a whole year. Before people jump on the unlimited data rant I used my Sprint bills to discover I wasn't even using half of my plan with AT&T, and with my corporate rate my bill is slightly less than it was with sprint. I liked sprint bit they are going back to their old was and are slow or not responsive to their customers.

by summer? what a effing bummer.... sprint is the worst i wish i could leave this shitty network. i mean they better have some good new phones to release. why wait? to expand on LTE what a stupid excuse.... god i hate wating not to mention no specs or anything... EVERYONE with sprint should be complaining.

Does anyone still run an Arrive on Sprint? It was a huge relief at the time but it aged poorly.

I knew it! Doesn't matter what Sprint offers, many here will not be satisfied. They could announce the entire Nokia Lumia, Huawei, Samsung, HTC, and the Surface phone, and still will not make people happy, especially those who think 512bit encryption required by Sprint and EVERY CDMA carrier who did not participate on the launch of WP8 is a joke. Ask the FCC about what they will do if Microsoft does not fix the CDMA coding for WP8 by this summer

Sprint; Too stupid to understand why they are number three and falling fast.

I just want sprint to push out the Tango update. I swear if my keyboard goes away one more time while i'm trying to type I'm going to throw the my Arrive out a window.

OK, so let me get this right. going on past experience, they're probably going to get the phones that are already out as others are planning the next phase and by the time I'm due for my upgrade these will probably still be the ones avaialable to me in order to go back to Windows.
Please, everyone, for my sake, make these things popular on SPrint again so ther'll be something for me to return to in a couple of years.
Thanks
Windows Central Newsletter
Thank you for signing up to Windows Central. You will receive a verification email shortly.
There was a problem. Please refresh the page and try again.