Sprint teams up with Europe's Carphone Warehouse to launch new US stores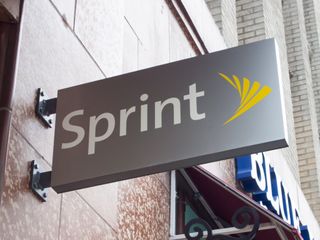 Sprint and Dixon's Carphone Warehouse have announced a new partnership, pairing the US carrier with the European retailer. It's expected this deal will accelerate Sprint's retail transformation, an effort to increase the number of retail stores dedicated to pushing out hardware and wireless plans.
The two parties will launch 20 new stores in the US, which will be operated by Carphone Warehouse in a similar fashion to third-party retailers who already run Sprint-branded stores across the country. The carrier will own and staff the pilot stores, but Carphone Warehouse will effectively manage them.
If the initial pilot of 20 stores are successful, the two companies will launch a number of new retail locations, offering an enhanced consumer experience working off the expertise Dixons has from its established European markets.
OVERLAND PARK, Kan. (BUSINESS WIRE), July 02, 2015 - Sprint (NYSE:S) and Dixons Carphone today announced a commercial relationship that pairs Sprint with a premier European consumer electronics retailer renowned for innovation in wireless retail sales. The relationship is expected to accelerate Sprint's retail transformation, and is the latest inventive move to grow its number of retail stores.
As part of the arrangement, in coming months Sprint will work closely with Dixons Carphone Connected World Services (CWS) division on a pilot program to build and operate about 20 new Sprint stores in select U.S. markets. These Sprint stores will operate similarly to the third-party retailers who operate Sprint-branded wireless stores across the U.S. Sprint will own and staff the stores while CWS will manage them. CWS will also apply its expertise and best practices across all of Sprint's sales channels.
Dixons Carphone is Europe's leading specialist electrical and telecommunications retailer and services company and is recognized as a global retail innovator with world-class retail expertise. In a former joint venture with Best Buy, the company helped launch Best Buy Mobile.
This agreement is the latest in Sprint's strategy to expand its distribution and provide shoppers with a better customer experience. Earlier this year, Sprint quickly and cost-effectively doubled the number of corporate-owned stores by opening Sprint at RadioShack in 1,435 locations, which are currently undergoing renovation. Sprint has also launched Direct 2 You, a one-of-a-kind service that brings a personalized sales experience directly to customers whenever and wherever they want – for free.
"Sprint is going to offer customers a greatly enhanced experience in buying wireless products and services," said Sprint CEO Marcelo Claure. "We are partnering with the world's leading wireless retailer to improve the customer experience in our stores. Dixons Carphone has the expertise and capabilities to accelerate this important part of our transformation journey."
"We are delighted to be working with Sprint and to be a part of a transformation in their business that is already making impressive headway," said Andrew Harrison, Dixons Carphone Deputy Group Chief Executive and CEO of CWS. "This is a very exciting venture for us, and is a significant step in growing our CWS business in the US. We bring specialist knowledge and skills to this relationship and will be looking to deliver innovation and outstanding customer service under the Sprint brand."
If the pilot stores prove to be successful Sprint and Dixons Carphone will establish a joint venture to open and operate a substantial number of new Sprint-branded stores across the U.S. The two companies will equally fund the start-up costs of the joint venture and each will initially have 50 percent ownership interest.
Windows Central Newsletter
Get the best of Windows Central in your inbox, every day!
Rich Edmonds was formerly a Senior Editor of PC hardware at Windows Central, covering everything related to PC components and NAS. He's been involved in technology for more than a decade and knows a thing or two about the magic inside a PC chassis. You can follow him on Twitter at @RichEdmonds.
Ohh here we go again. Sure sell more in US and ignore the rest of the world! Kewl!

I find it weird that Dixons want to go in the US market. The US market is basically a duopoly with Verizon and AT&T ruling with huge economies of scale. In the UK there is a lot more competition, so would be easier to expand there. Then again, Dixons is just managing the stores, so has nothing to lose if the new stores are a complete failure.

Precisely. They're the logistics. For them it's a win. Carphonewarehouse worked with bringing best buy to the UK... That was a failure. They still did well out of the partnership. It's all about the money and sprint is struggling and needs a revamp for retail.

Soon there will only be 3 carriers in the UK, with MVNOs granted but only 3 actual networks. BT, EE and 3

The US need the help. Their sales are poor compared to Europe.

More money for Carphone Warehouse... R.I.P phones4U

One of phones4u down side was they didn't sell many sim free unlocked devices. Carphone warehouse did, and customers flocked to them to have a device which could be used on any network. That's one of their best selling tactics.

Coverage expansion included with the deal?

Lol. Logistics. Where does the coverage come into that?

I think what Charles Brown8 is getting at is that Sprint's problem is coverage, not the number of retail locations. Sprint needs to invest in cellphone towers, not stores. The customers are not with them because of bad coverage.

Oh for sure. Whenever I'm travelling in the states I'm surprised at how bad all the carriers can be. It's cheaper to doll up the consumer facing business than fix the infrastructure. This is where a company succeeds our fails. Sprint needs the investment. Totally agree.

Agree. I get a great discount thru work for Sprint, but the coverage is horrible where I live so I can't take advantage of it.

Right on rhapdog, exactly what I meant. You would think sprint would be making deals for cell towers ;)

True. Though they need money for that so need customers... Chicken and egg scenario and the wolves are circling the coop.

Is Carphone Warehouse exist anywhere else in Europe outside the UK?

Ireland under CPW Brand - Phone House in Scandinavia, Germany, Netherlands, France, Portugal I.e. Anywhere in Europe that doesn't speak English

And Belgium. It's indeed called "The Phone House" here.

CPW's Windows Phone display is abysmal. They had a 735 and a 640 my local. Curry's PC World on the other hand are doing an excellent job of pushing MS stuff with a massive Surface and phone display wall in all stores.

Carphone warehouse is pc world, all the phone sales are handled by Carphone warehouse in currys/pcworld stores.

If you want a"Returned"handset that CPW cannot sell as new. Look at Ebay as Currys/PC world off load these handsets in "buy it now". Got my returned Lumia 435 this way, Arrived in excellent condition.

There's a Lumia 535, 435, 635, 930 and 830 in CPW too. Possibly more that I'm missing.

Sounds just as bad as bce owning the source(by circuitcity)

Sprint is investing their money in the wrong spot... Their network is what needs the money. I liked their plan prices and customer service, but when I get slower speeds on Spark than 3g speeds on other carriers, that makes me jump ship asap (which I just did). Never had I had so many dropped calls either. Posted via the Windows Central App for Android

it will fail ... sprint never gets any new phones and their network is crap ... 500kps on sprint LTE is a good day here in kansas city. sprint's hometown. t-mobile LTE 8mbps is a slow day here ... thanks for playing sprint. Sprint's prepaid Boost and Virginmoble business tie up their network completely here.

im off Sprint till they get a Windows Phone. on MetroPCS and I hate it, but at least I have a Lumia 640!