Stephen Elop picks up $25.2 million as he leaves Nokia for Microsoft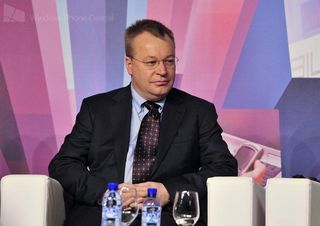 Two and a half weeks ago Microsoft announced their intent to buy the devices and services division Nokia. At that time, Stephen Elop stepped down as CEO of Nokia to become the VP of the devices and services division. This would allow him to move to Microsoft when the deal completes sometime in early 2014. He's also getting a hefty payout as part of the deal. How much?
Stephen Elop is picking up $25.5 million as he leaves Nokia and joins Microsoft. Around 70% of that total will be paid by Microsoft, while Nokia picks up the remaining 30%. Which isn't a bad sum of money at all when you remember that he earned $6.2 million when he left Microsoft for Nokia in a similar deal a few years ago.
Many have accused Stephen Elop as being a shill for Microsoft. Even though the past year of negotiations was led by Nokia chairman Risto Siilasmaa. Don't forget to read the inside story of how Microsoft came to buy Nokia's handset division.
Stephen Elop is now considered by many to be a front runner for the CEO position at Microsoft. In fact, he's gone from an external to internal candidate in the hunt for the next hefe at Microsoft. What do you think of Stephen Elop as CEO at Microsoft? Good position for him or should he remain the VP of Microsoft's own devices division when he joins? Sound off below.
Source: NY Times
Thanks for the tip Darwin H!
Get the Windows Central Newsletter
All the latest news, reviews, and guides for Windows and Xbox diehards.