Struggling with freezing issues on the Lumia 925 and Lumia 1020? Microsoft will soon release a fix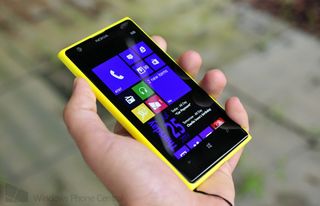 Microsoft is planning to release an update for both the Lumia 925 and Lumia 1020, to hopefully address freezing issues many owners have been reporting since updating to Windows Phone 8.1. There has always been the odd issue with the two Windows Phones since both were launched, be it freezing, random restarts or even the occasional serious brick.
Microsoft's Kevin Lee shed some light on the problems customers were reporting since updating to Windows Phone 8.1:
Lee's profile was created on November 22, which could raise some flags but Brian Harry, Product Unit Manager for Team Foundation Server at Microsoft, previously looked into the issue and stated another Microsoft employee (Lee) would post in the support thread to help clear up any confusion.
The company has not only acknowledged problems people have been reporting, but engineers have been actively working on a fix, which should be rolling out with the next software update.
Good news for everyone who has been affected by the issue. Let us know in the comments if you have suffered from instability problems with either Windows Phone.
Windows Central Newsletter
Get the best of Windows Central in your inbox, every day!
Rich Edmonds was formerly a Senior Editor of PC hardware at Windows Central, covering everything related to PC components and NAS. He's been involved in technology for more than a decade and knows a thing or two about the magic inside a PC chassis. You can follow him on Twitter at @RichEdmonds.
I think Microsoft is listening...

Glad they are. Finally. My 1020 had become practically unreliable and unusable. I have a 1520 doing the rounds but do miss that awesome camera and would love a fix before Christmas!

Well i've been sending tips about this and nobody posted ever about it.
Actually this bug is present on a wider range of devices, Lumia 920, 925 and 1020 are just the most affected ones.
My handset, a Lumia 920 is also affected by this bug, and for me the fix is to turn off WIFI when charging the handset, actually this is the fix for most devices affected by the bug, those posted by you are just the observations of one user about his handset. Also worth noting is that nobody from Lumia team replied to this until someone posted to the blog of Brian Harry from Visual Studio team, and he kindly and with dedication passed this forum thread to the Lumia engineering team twice,and advised them also twice to get in contact directly with the people on the forum, as the first time they decided just to sit silently.

True that...Happened twice in 7 days even on my recently bought Lumia 830. I dismissed it as something random. Now, I'll keep track of it.

man these days windowscentral is becoming too partial with windows news and microsoft...i would love to see some critisism amongst the middle of news or review...(a little bit of sarcasm always helps) hey if this the leading best source for microsoft/windows news better provide constructive critisism or they at MS will be sitting sissies without hauling their work.... and i dont know how long will they take to confirm a news tip.....too late for some news or not at all except for the windowscentral merchandise...

I will try the WiFi off to charge method, but have you also noticed other WiFi, and Bluetooth issues? If I connect to Bluetooth and don't play something after about 10 mins, it drops the connection. When you try to reconnect the phone still thinks it is connected. Only fix is soft reset.

I want the "Dynamic Flash" feature in my Lumia 1020 eventhough we're not getting the Denim update !!! Can we try to get Brian to pass this feedback ?

VSparxx, Saw your post a few weeks ago. I have a lumia 1020 and your solution works. I haven't had any freezing problems since. Much thanks. Arnel

Glad i could help, now if only those responsible for the fix would release it already, would be very nice.

I think you have a better chance of Jesus fixing it

I had freezing issues with my Lumia 1020 also I thought it was from one too many drops though after the Cyan update. It prompted me to update to the developer preview and the freezing issues stopped. I would recommend those that are affected do the same thing because carriers will drag their asses and you will not know when you will receive that update.

I have 925,good phone it froze up and then another time it froze then bricked. Exchanged it , dnld 8.1, froze once was due to overloading commands. Now I go easy but it's a little glitchy during app load and navigation. Makes me feel impatient sometimes.

Still happens on the Lumia bastard child that is the 810.

its happening on 920 too.. I had it issue every week. Tired of this bug. Please fix for 920

I have win 8.1.1 dp and got problem once that it freeze, but didn't know it was universal problem so didn't report it

Happening on my wife's Lumia 720 too...where plugging it in to a pc using usb restarts it and nothing works..

8.1 shit sucks badly compared to the past software everything is either loading..... Or resuming.........

true. I love WP but my Lumia 820 is getting slower with every update. I switched to iphone temporairly.

I hate seeing "resuming..." Everytime I unlock my phone. Especially since I first see the open app for a few seconds and then it goes to "resuming".

I seem to recall that issue can be caused by installing then removing beta of the lock screen app that MS released a while back. Per a previous post of the solution:- "..start by uninstalling Live Lock Screen BETA. Then go to Settings > lock screen and change lock screen to Bing. Now lock and unlock your phone. Finally change lock screen back to photo and everything should be back to normal"

i dont use live lockscreen and the resuming thingy still gets on when i lock the screen then open the lockscreen i do use the password thingy tho

/\ This x10. I *never* saw "resuming" on my 1020 til the most recent update installed. After this "fix" is released, I'm going to hold off on future updates for 3-6mos of vetting by WP/WPC users ;)

oh yeah and my phone is 1020

I don't have this bug on my 920.

Got this bug on my old 8x always having to restart the damn thing

Nor me on a raft of 1020s, a 1520, a 520, and a 625 used by myself and a variety of people I know.

Google listens to people too but in a very different way.​

What's the different way?

It listens and people don't even know about it.

Ha now they need to fix Windows RT. I cannot use Hyper for Youtube, Primetube, or Metrotube without it freezing after 30 seconds of I opened. Hopefully myTube will work

Yep same here, it's ridiculous.

It's a problem with full 8.1.1 too, I can't get Hyper to run a video. So I think that's on the app itself. Posted via Windows Phone Central App

but unfortunately, this "soon" translates to a veeeeeerrrrrrrrrrryyyyyy long time!!

Yes, like VLC, which I don't care about, yet see the awesome deployment thus far....fuckers.

yes , is listening to heavy metal music

Nice to hear that, my L1020 and me will be very happy :D

Wp doesnt lag, its only freezing loljk

It doesn't lag - it "resumes" and is forever "loading" lol

I get this problem also, on my lumia 925. I remember one of the things I liked about windows phone 7.1 was that I never got the loading dots except on a few third party apps. I use to try to push my phone to the limits to see how fast I could switch between tasks. Now, despite having much better hardware, I see the 5 dots whenever I click on anything. Sometimes trying to use my phone is downright pointless.

To be fair it happens on my 1520, with cyan and the latest dp 8.1.x - though a lot less frequently, probably due to the monster hardware. I guess the os becoming more complex, it is becoming burdened - needs an optimisation or spring clean lol

Yeah I have same hardware on my 930 and I get the occasional .........resuming but nowhere near as much as my 925 which seems to be in perpetual resume mode lol

Yeah same here, my phone just isn't as snappy with 8.1 as it was with 8.0. More often seeing resuming... and occasionally jitters when I hit a folder on the start screen. Still wouldn't go back to 8.0 as the new features in 8.1 are so good, but still hope they can resolve these jitters and get it back to being the fluid experience I was used to. It's still nowhere as bad as my experiences with Android, but it isn't buttery smooth like it used to be either.

Yeah bro, the resuming thing took some 3-4 seconds on my phone :(

Wouldn't it be nice I we could see the model of phone next to a posters/comments name like the store does?

Yea, I noticed a HUGE jump in performance coming from a 1020 to a 1520. WP never used to need to play the spec game as it ran smooth on just about any hardware configuration. Now we need at least a quad core CPU and two 2GB of RAM just to quickly switch between two apps.

I have no issues at all with my 1020. Was surprised when reading this article and the comments. I do get "Resuming" sometimes when I unlock the phone so I just hit the Windows key to get to the home screen and all is well.

We want the smooth OS from wp8, wp8.1 seems to be more buggy and laggy for lower memory devices like my lumia720

True. Tiles don't show up right away if I go to home screen sometimes.

I turned off 'sync my settings' and the issue is gone now on my Lumia 1020.

I had a similar issue, I tried turning off sync my setting, doesn't fix it. :(

On my 1520 the pin to start websites turn black

Yes, I have this issue too.

I'd much rather the superior WP7 smoothness.

Absolutely. The music, videos and games hub take so long to load. Add to that the constant loading and resuming screens on my 720 just pisses me off.

My Lumia 1020 had similar issues earlier but recent preview builds have made it really really fluid. Games hub opens in an instant, Xbox Music has no resuming/loading, Skype resumes instantly, the frequent resuming screens are gone and battery life has improved significantly (it used to drain at the rate of 10% an hour with the phone idle--dropped to 2% now).

On developer preview ? Which 1020 ? Unlocked or at&t? Posted via the Windows Central App for Android

My 1520 is buggy, stutters and lags and its not a low memory device, don't worry you're not alone.

Yeah mines does the same thing on my 1520. I can't even use certain app on there because of this.

I had the same issue with my 720, it is much better on the 630 and 930.

Stutters happen to my new 730 also with denim...looks like Microsoft hasn't optimised the OS to its full efficiency...wp 8 was extremely smooth in comparison

Same here if phone locked and WhatsApp or any app like game kept in background, the resuming word occurs more often than not when phone unlocked!
Same L730!

WP 8.0 + black update is the best ever, smooth, the best battery life ever

amber and black both were good updates. i think more optimization is needed. at present Microsoft isnt interested in 8.1 they are more interested in developing windows 10 for all. joe belfiore windows phone team is very small sadly to look after such things. Microsoft needs more employees in their bing, and windows phone team.

Truth, but MS must know that Windows 10 won't be available before 7 months mini.

There's also a lot of design inconsistencies!!! One time it'll say Loading... and then it'll saying Loading ... Posted via Windows Phone Central App

Can't share apps anymore, forever loading on my L920

+720, this happens when there's no internet

And that's why I downgraded...

Yes, very rarely my phone will lock up. Didn't seem that it's from a deep sleep state though, I'm actively browsing the internet or something. Also, IE will just crash with no warning. We'll see what happens I guess...
Lumia 925

Similar rare cases with my Lumia 1020, too.

IE locks up on my 1520 as well - it might be a separate issue..? Either way looking forward to taking holiday snaps!

Yeah IE crashes a lot, while I'm on YouTube. Kind of a specific case I'm looking at here.

My IE closes tabs mostly on youtube but sometimes smaller sites too. WpP is feeling a bit buggy these days.

that google hasn't properly updated u tube for IE

IE crashes a lot when dealing with html5 embedded videos or chained URL redirections..

Yup....had another freeze yesterday (first one since quite some weeks).
I wonder if this will also relieve the "resuming" screens a bit (that might seem related)

Only for that two mobiles or all Lumia phones..?

Only those two, please read the article.

I am facing issue of automatic shutdown after I updated to 8.1.1 on my 1320

Maybe because of over heating .. I used to have the same problem with my 1320 .. If it happens again check if the upper right corner is hot.

It happens when phone gets hot. Any fix ???

The phone turns off so that heat doesn't cause harm to internals.

Like what @wam1q said the phone turns off in order to not harm internals .. Actually, No there is no fix .. The Microsoft guys say that this heating is because of a good processor .. Nothing to worry about just try to give your phone a cool-down time when it gets hot so that it doesn't have to shut down

I find it kind of funny when they always come up with some random devices with issues while we all have the same problem. Just saying. Same thing on my Lumia 735 on DP.

Lol. Rightly said. They just can't admit that the issues pop up in every device, can they?

Whatever it is it's annoying. Maybe it will help all of us in some random way :P

Actually, both the 925 and 1020 are quite similar phones, the only difference being the camera and the RAM. Quite possibly both of them had a serious firmware issue not found in other phones.

Now, if the owners can keep it from freezing long enough to get update.

Not that other phones aren't having similar issues, but this is about specific issues that affect specific phones.

Yeah I know I agree with you, but still, we all get that random "specific" issues on our devices that leads to the same problem. (freezes, reboots, start screen resuming,..) Therefore it doesn't matter, issue is a issue.. I love Windows Phone and Microsoft (in a normal way) yet I have to be direct about it :)

They've found a specific cause on two specific devices. Freezing has happened on every phone I've ever had, iOS, Android and WP, though rarely. It could be a specific app you're running, or the OS itself.

Does it only freeze? My 925 never freezes but it is like it would zoom in. Everything is oversized until I restart the phone.

You have turned on the screen magnifier setting. This is not a bug. Go to settings > ease of access > switch screen magnifier to 'off'.

Haha you are the best! Thanks for the information ... would have never figured that out. My girlfriend once even reseted her phone because that issue kept coming :) Regards from Germany HerrHerger

Just use two fingers and double tap it back to normal

I didn't have many cases that freezing happened to my 1020 but I'm no stranger to the issue. Let's hope it will be gone for good now!

My 920 has been having this issue since the last month. I've had to reset a few times to get it working. Once, an overnight charge didn't help I either.

920 here. Stability fine, but gets hot quickly through moderate use.

Since updating to 8.1 my 1020 has frozen a few times. Looks like it happens when playing youtube videos etc. The screen shows a static picture like a tv with no antenna pluged in. Sometimes hardware buttons partially work. Was wondering has anyone else had this problem and is it a separate issue to the freezing that this post is addressing

If I get the "garbled display" issue on my 920, I can still shutdown the phone properly by pressing the poweron button long enough to have the "swipe down for shutdown" event. Here, do a swipe down while the screen is still garbled, but it will shutdown after a couple of seconds. Fortunately you dont need to remember, if you pressed the power button to turn on or turn off the screen, the long press always activates the shutdown screen, and you can swipe down regardless of what was the state of the phone when the screen got crazy. Then startup again, and this time it comes back fine. I really hope its a SW fackup, and not my 920 started to degrade before the 2nd birthday.

Yes I was having the same problem hardware buttons sometimes partially work.... On my Lumia 925

Finally! I had to "upgrade" to a 1520 because my 1020 was having so many issues - ATT replaced it FOUR times and I gave up all hope.
The 1520 is faster, but the camera doesn't compare and I will never be happy with it's photos when compared to the 1020.
Too bad my window to return my 1520 is long gone. :'(

Thank Goodness...been affected by this for ages now on my L925!, feezes, heats up, goes into deep sleep sometimes when putting it on charging plate!!

My Lumia 820 is also having the same issue the day I have installed the 8.1 ...
Is the patch only for 925 and 1020 or for everyone?????????

I'm looking forward to this update. I don't know if it will help but I've had allot of problems with my Lumia 925 ever since updating to the 8.1 developer preview. I have to do the three button reset much more often and sometimes after I do my phone will freeze after I enter my password at the lock screen. Other times, after my phone reboots, my notification drop down will be blank and I will have to reset my phone again to get it to work.

Constantly happens on my 920 since 8.1. Random restarts while Phone is in pocket and lots of freezes during normal usage.

^This. I was so frustrated with my 920 because of the random freezes and restarts that I had to hard reset and still face the issues.

Same thing happening for me on Lumia 730.

But When The 2nd MIC Problem of L925 Will Solve By Microsoft?

My Lumia 520 also restart

I also have problem with video player and crackonh sound when skipping in video.

Everybody has that and Microsoft doesn't know it :(

They must know it, i hope that they will fix it in this update, too.

I've noticed something .. When I play like 4 or 5 YouTube videos in the same session IE always crashes .. Any one noticed that?

I have no problems of freezing with my 925. But ones a while IE crashes if I read a random article. Furthermore my treasure tag gets false alarms . My tag is near the phone but I get still a "left behind your tag" alarm. Even with the latest treasure tag update.
But I am not sure if this is a result of the "problem" in this article.

and yet Lumia Denim still seems a long wait.

Glad to hear that hope will be soon

I have a lumia 630 & my phone had random restart twice since i bought it at the beginning of this month.

Well I face the random issues with the Lumia 920 as well. Don't know how they didn't notice that

IE closes on it own. Fix that please. Lumia 925

And fix the forward music crack sound. Worst is it makes sound even when volume is zero

I truly hope this annoying behavior of my 1020 will have an end finally then.

Soooooooooon... ahaa..... Since when did anything regarding WP8.x happen in timely manner @the speed of normal people, and not @the speed of multinational slow behemoth like MS?

My take away: "which we expect to push out soon with the next SW update"
I hope he doesn't mean soon by Microsoft's standards.

Listening to users always make most improve.

My 925 suffers the issue since day 1...and, since the latest Dev Preview update, things got worst . I recently went back to my (old) 820 ... but it's not the same ... I hope to get the fix soon...are Dev Preview users included ?

Hopefully some battery improvements comes along. My 925 is dying much faster than prior to the 8.1 update.

I have similar problems on my Lumia 620. Not significant, but I still experience it sometimes. Wonder whether I too will get a fix.

I can't wait long enough!! Thank you, Microsoft. I can't take these stutters anymore!

Freezes (and stutters) on my 1020 are the least of my problems. My wifi has slowly but surely gone from being spotty to completely useless since I updated to 8.1. Used to love this phone but it's turned into a headache the last few months. Best in class camera doesn't matter much if it can't perform day to day functions and lacks stability.

Great to see MSFT still supporting already forgotten 1020 beast.. Good stuff lads!

Agree, and also for the 925, which the carriers never properly supported. Thank you, Microsoft!

Never had a problem with my 925.

Happen also on Lumia 625!!

The update is for cyan or fir developer preview?

The problems must fix efficiently

One more thing, 8.1 wifi network receiving cannot compete 8.0

My 1020 does not freeze, but it's good that they are fixing the problems.

Oh, and I've also noticed that Glance on my 1020 now only randomly works when it feels like it since the update. This is one of the features I used to show off to my friends to try and impress them with Lumia and Windows Phone.

My glance screen works without issue (1020, 64GB edition)... Try setting your system date to the year 2220, then open Glance. It'll give you the option to uninstall the app. Simply reinstall it using SysApp Pusher. Hopefully that'll fix all your problems :)

Home screen animation stutters always happens on my brand new 730...looks like denim isn't quite optimised properly

I have the 930 on the developer preview and am too encountering such issues lately. Problem seems to arise when the mobile has not been in use for quite some time. hope this will be passed on to this device as well.

My 1020 requires soft resets 2-3 times a week. This will be VERY welcome!

If i see the comments above Windows Phone got really that bad?! I have an lumia 920, 625, 925, 1520 and only had this problem once with the 925 on wp8.0. It just restarted itself.

My Lumia 925 has started freezing almost twice every week after the 8.1 update. Stops responding and have to do a soft reset every time to use the device. The glance screen stays on showing the time the device was last working properly.

I faced the same issue on my Lumia 820 after updating to WP8.1

Ever since I upgraded to 8.1 on my Lumia 520 I've had a heck of a lot of random restarts for no apparent reason. I've also heard of other x20 Lumias having similar issues too. To me it feels like they rushed 8.1 out the door to keep people happy. Previous WIndows Phone releases haven't been this buggy to my knowledge.

To be fair with MS, compared to 8.0 or 7.0, 8.1 was a heavy feature release, lots of changes done so bugs are really expected.

Still, they could have left it to bake a little longer. I was still prefectly happy with 8.0 Update 3 so I could have waited for a while.

My wife is going nuts about this crashing. I've not had it, glad we will see a fix!

My notifcation center drop down till the middle only when my screen is locked. To be able to view the whole notfication center I have to unlock the phone.

That's not a bug, if you want to scroll down fully with your phone locked Go to Settings>Notifications+actions>tick the box that reads 'Show Notifications in action centre when my phone is locked' then you will be able to do what you want.

How about the XBM app that freezes at times giving me plain black screen

I have a Lumia 1020 with NO problems

And I have a 925 worth NO PROBLEMS

And I have a Lumia 1020 with really nasty microphone issues... It has been many times in Nokia Care Center for repairs, alas, no improvements... I just envy you.

My 1020 is switching off randomly even during the night...its terrible when u have to wake up at 5

not only that my 925 mute all sound randomly restart needed to fix it and backgroung games is restarted randomly

IT happens to my 1520 as well, and gets really hot around the camera lens then I have to turn it off and back on again, annoying

I use an 822 and haven't experienced any crashes....but yes as the updates keep coming and os growing my device is a lot slower than it was a year ago. That resuming........., well that is there. My wife uses a 925 and it has no crashing problem either. It has also slowed down over time but easily outperforms my 822. And for freezing, I have yet to come across a windows phone that does that.

L1520 doing the same thing and random black screen. Waiting on my second replacement from Nokia. Frustrating!!!!!!!!!

I have an iPhone 6 plus and it bends. Begging Apple to fix it

Have experienced problem several times on my 925. Rebooting worked on each occassion despite much anxiety.

Happened to me. I had to do a hard reset and lost some good pictures because it just froze and had to do a hard reset. But everything is working fine now.

I always get trolled on how stable is 8.1 is. Hmmm...

Not only the freezing issue ,fix also the audio issue,and the fading screen .all of those issues i have been experienced since i made the 8.1 update on my Lumia 925

No such issue with mine L920

My 925 has shown this issue a couple of times but not to the extent as you mentioned here.

Hey....i own a lumia 1320....even this has a freezing problem. Also if possible please look into the picture quality of the lumia camera app.

My 925 has shown this issue a couple of times but not to the extent as you mentioned here. and please fix also the audio issue,and the fading screen.all of those issues i have been experienced since i made the 8.1 update on my Lumia 925

I really regret getting my 925 as the 920 was so much more reliable. I can't even use Here Drive on my 925.

Finally! Im impressed that my friend havent tossed away his Phone and left Microsoft, nu its going to cut close. Will inform him of this news.

Fk! My L520 does it quite often.
Specially restart of device perpetually.
Even In my feed back I had told this .
Means MS only listening to high end value phone users.
Fk! MS!

Release one for the 928 to address slow performance issues

Ma frnds were like... WP is so dumb, as it bricks .... Now ma 925's gonna update.... Fuck u all android users

My L1020 works great on WP8.1.1. What's problem?

The problem is that theres millions of 1020s and 925s beside yours that don't work great , or at least work much much slower since WP8.1 upgrade. And mine was practically unusable on 8.1.1 DP (random reboots hourly).

Why is everyone suddenly having so many issues with their phones?

Group-affected perception triggered by this article? The vocal minority? We've got six WP phones of four different models in the house. None have have behaved anywhere near as poorly as people are ranting about. And I think I can safely say ranting, because if WP were truly as bad as people carry on, WP would have ceased to exist long ago. I am not saying WP is perfect, but people need to get a grip.

First, not everyone is getting this problem. So it isn't the majority. Second, a significant people must be getting it for Microsoft to provide a fix and announce it. Having many Lumia phones does not mean you will experience it. Millions have these phones with different variations that span more than the name. I recommended Windows phone to 7 people and they had little to no issues. My mother got these issues on a 925 I recommended and I can tell you, it is a problem and I'm not overreacting.

My 1520 and my moms 521 both have these problems on the article.The big issue with the 521 is the WP8.1 update killed WiFi calling and my phone freeze's or reboots all the time.Cortana is a joke, can't even pin it to the start screen because it causes overheating.

Four in our house and only one has had an issue - about once a week, my wife's 925 will freeze.

Poor software quality control? It's not suddenly really, it's since 8.1 update. People just learned to live with their devices getting slower and slower every day, that's just 'how it is'.

Glad this is being fixed. My 1020 freezes often recently. Usually at night so that the alarm doesn't go off the next morning. Awesome...

Add 520 to freezing fix please

Hell yeah my phone too
L520

When completing double tap to wake up, it takes multiple tries before a response occurs. Previously it worked fine, but not since the 8.1 update. I'm running a 1020. Posted via the Windows Phone Central App for Android

My 925 is going through a phase here lately, where she's doing just what everyone is saying lagging, things aren't loading right, really gets annoying! Please send a fix soon.

1020, always "Loading..." And "Resuming..." Fix that you morons, my Lumia 900 was really smooth, windows 8 with its app-model sucks, it's not fun to use anymore

True! This rarely happen in WP7

Phew... I thought its only me. It lag and freezes quite a lot on 8.1 that I hv to factory reset it again last week. But then it only able to restore partially off the backup. I guess Windows Phone... or back to old name Windows Mobile, is no longer butterly smooth like WP7 used to be.

Hummm never had any freezing on my 925!

Yeah, mine also frezees ao.etimes, and allot of times the small games lag like there is no tomorow. I know this is not hardware fault, this is clearly software. But, i got used to and didn't forced it to mich. The sad part i can't get rid off is freezing and closing the browser while watching some videos. This heappens almost everytime i watch a video. Browser frezees for half a second then closes, by vue video. Go back watch the video, after half an hour here comes again. Freeze, close, bye bye video.

Don't have any problems on my 1020 (other than "resuming..."), phew!

Finally - my Lumia925 froze and crashed - had to send it in to Nokia and they managed to reinstall the OS. In the meantime, I got a 1020 and I noticed freezing too. Glad that it's being fixed, sad that it occurred in the first place.

Happened all the time with my 1020. I gave up and moved to a 930. Never happens, though Nokia drive is completely forked on the 930. GPS stops working mid journey all the time. Can never seem to win with windows phones!

Wow, a lot of issues on lumias working with WP 8.1. I'LL better keep using my L520 with the stable WP 8.0.

1020 with latest PfDP update... The Loading or Resuming state is present frequently... And the random resets is more common in latest months. Sometimes is anoying...

Everyday occurrence for me on my Lumia 1020!

I never had any issues on my NL925.

I have had some of these issues happen in a slight occurrence to my 925. Maybe 2 or 3 times within this year but not enough for me to think its a problem. Glad they have a fix on the way either way. Interestingly enough I never had these issues with the HTC Windows phones... Just saying...

Yep,seams all the issues are Nokia phones.

Never had this issue until I've set a lockscreen pw and re-enabled Glance. Happy to hear MS are working on it but they only said it is fixed in the next SW update, not "soon" as stated by the article. I'm pretty sure Denim will arrive only in 2015, so it's a long time to wait for those who have freezes every day or week.

L1020:
Have seen my phone show a dark blank screen after entering the security code... Had to soft reset thrice. I had thought I would need to throw it away

I have two problems with my Lumia 1020: 01. Lumia Camera freezing (the regular and the beta versions), I need to restart the phone and activate the camera to return to normal. This does not happen with other camera apps; 02. My WhatsApp becomes inactive, the icon becomes dark and I need to reinstall the app.

For the first bug you mention, it is alreay reported to the imaging team. Some 1020 users have discovered that uninstalling the officiall Twitter app helps a lot. The frequency of the camera freezes has reduced on my 1020 since then, even if from time to time, I get that bug which forces to restart the phone to regain access to the camera.

I got a 925. After few days the noise cancellation microphone stopped working so I got a new 925. After about 2 weeks, it got the same problem. I can't use Cortana, speaker phone and when I record a video it has no sound. I've seen more people have this problem. Is Microsoft aware of this? Note: It works when I use Nokia camera, so it's not a hardware issue

Yes, they are! Believe me! I've been down this road ever since I got my L1020. M$ just prefer to let this go, instead providing a fix or doing a total recall. Do some googling and you'll be amazed by the amount of microphone issues M$ are having with their Lumias. Welcome on board!

How does the WP8.1.1 version (Preview for Developers) work on the Lumia 1020? I have the same freezing-bug and I don't know if I should install it...

I use the 1020 and I have no problems with freezing. I always install retail (warranty-covered OEM) updates on it, never dev preview. I could make guesses here that Developer Preview upgrades to retail versions and Developer Preview-only installations have issues while others do not. I am not assuming at all, but it would be worth mentioning if Microsoft can confirm it. Another guess is that it might affect some local variants. Like, 110 volt US power adapter charging vs European 220-240 volt charging? Speculations all over the place, I know. Just throwing out ideas to investigate.

I'm like you and I only install Official updates from Microsoft also, but I still have this problem, I have a O2 UK branded phone but its unlocked to use any sim card which was done by O2 themselves. But I still have the crashing/ freezing problem, sent it away a few times and software updates but no luck still the same so I'm hoping this fix will make me enjoy my 1020 again.... Just hope it comes sooner than later!!!!

I went from retail 8.0 GDR3 on my Lumia 1020 to dev preview. The initial updates were great, but then later updates did make the experience very frustrating... I finally got GDR1 update with Black and it was laggy, too. After getting Cyan and the recent 'critical' updates, my phone is as smooth as it was with retail 8.0 GDR3 with Lumia Black. No downgrades, no hard resets. Very happy. :) Now waiting for Denim and 8.1 GDR2.

No Dev Preview here either but still I've recently hit the bug. When they speak of SW update, it means firmware update, which means it's not a matter of OS. PfD users and official updates users (as you and me) are affected by this issue. But then, it's not ALL devices. I think it's more related to the use of the phone. I had absolutely no bug until I activated the lockscreen password and started to use Glance again.

Lumia 1520 freezing and Touch screen not functioning too

Yep I am having those same problems.

My 1520 froze couple of times as well recently and I had to hard restart. I hope the fix is released to all Lumia devices.

Yes! I was thinking my 925 couldn't handle WP8.1

My Lumia 520 got freeze while i was watching a video and got restart after few moments.

October 15th 2014, I've got a 1520 that was buggy and would randomly blackout and restart on its own (after using for a year a 920, great phone btw) 2 weeks later, it shut down, hard buttons didn't respond at all and eventually never opened again. So I got it fixed and I have it finally back yesterday but I'm still experiencing freeze screen and random reboots for no reason whatsoever. What's the reason behind all this issues? My question mainly is, if flagship speced Lumia devices with so much horsepower shut randomly down and freeze by their own why would anyone even bother consider buying them instead of choosing a lower or middle end Lumia device? Don't get me wrong I'm a big Microsoft supporter since windows 7 and even windows mobile and Nokia Camera with its Pureview technology is top tier for smartphones IMO.

Same here, my 1520 has many issues to.

I've had this problem with by 1020 since march 2014, I've sent my phone back to Nokia but all they do is reinstall the software, I get the crash/freeze problem when I'm playing an intensive game, using the net, an app or especially Here Maps, Drive or Transit, oh and it happens alot if my phone has low battery. All Nokia did for me is replace the battery and it seems to be working better, but I'm still getting those crashes and restarts, I kept thinking oh it will be fixed with the next update, so I just keep waiting and waiting, but there was no luck with Lumia BLACK update, no luck with Lumia CYAN update and no luck with 8.1 update, so this news makes me ecstatically Happy!!!! About time they fix my/our problem, I was going to send it away one more time or have the phone replaced, but I don't want them to give me a 32GB version to replace the 64GB version I have!!!! Here's hoping with the Lumia DENIM update all phones see a fix for this problem because from the comments we are all suffering from this ailment!!!! Just would really appreciate it Microsoft could release it a little sooner this time, the wait for Cyan was a nightmare and now O2 UK said we are not getting Denim until early next year which could mean as late as March 2015!!!!! Don't make us wait that long when you know we are having immense problems with our phones which prevent us from enjoying using windows phone and looking else where come upgrade time!!!!!!! Glad to see they have acknowledged the problem though!!!!

I have been getting the problem over the past 2 weeks twice screen has frozen for about 5 mins no buttons worked then it just reset, on l625 on 8.1.1 dp & twice it's gone all blurred & stretched on the bottom line cleared after restart it was ok & fine since touch wood.

Nokia lumia 925 has been really strange lately, random restart, black screen and won't respond, at first it was really normal just a restart but now it occurs one or two time on a week.

I hope it also fixes the heavy battery drain on the Lumia 925

Windows preview for dev on the Nokia icon is freezing then restart's.

My 925 also freezes sometimes (the screen just becomes not responsive) - locking and unlocking phone helps in just a few seconds. A much bigger problem is that sometimes nearly every second night the phone simply switches off. I overslept a few times because of the issue and can not rely on my phone anymore. Sometimes it even switches itself off during the day when it's sitting in my pocket. It's definitely not overheating at the time or anything and only soft reset helps to bring it back to life...with -20% of the battery it had before switching off.

By freezing it means getting stuck on the same screen without any response or shutting down?
Sometimes my 925 shutdown and i can only turn it on again with a soft reset.Does it happens to someone else?

Never had my 1020 freeze previously,but last month it froze while on the browser,I had to do a soft reset... and it never booted up again. Took it to nokia and they replaced the board.

Random freezing with my L925, not a big deal. Still, I'm glad that MS is paying attention to its customers. The next thing they should do is releasing a proper L925 successor. The L930 should be that device, but the lack of Glance screen is a deal-breaker.

I must say I have a Lumia 1020 with WP8.1 and Cyan, and I have not experienced any of these problems. My wife has a Lumia 925 with WP8.1 and Cyan and neither she has never experienced these glitches.

Oh I thought it was just my phone, and was wondering what is wrong with it. Looking forward to this update, because sometimes I get frustrated with this phone like with my past android phone.

Same freezing issue with my 620 as well. Locking and unlocking the display fixes it and so does plugging/unplugging it from a power source. However, it's really annoying as it happens 20-30 times a day. Factory reset doesn't help.

What about L720?!...lag sucks

Sometimes even my 920 freezes.

No problem in my Lumia 520

I have the same issue with my Lumia 1320 :(

Completely Dead Lumia 925 Last week My Lumia 925 Completely Dead, MY lumia 925 is dead no hard or soft reset or flashing is working. Even I have given to Nokia care center they also can't recover my phone and cant cover under warranty as it's already one year and two month. Now How can I start My Lumia 925?

I'm so relieved to hear this. My brother and I competed to convince my mother to use our respective platforms, he was nexus, I was the 925. I won convincing her that Windows phone is more stable and easier to use. Needless to say I am incredibly embarrassed when her phone freezes up to three times a day. After soft and hard resets, it persists and she is growing frustrated. I had to keep this information from my brother since my 920 and his nexus never had any issues.

This is why you are insane to make recommendations to people regarding computers and phones. If something goes wrong - anything at all - it is your fault.

Sad but true... I only encourage friends to buy a 5xx.

True, but it was only because my experience with the 920 was so solid. Before I recommended it to her I suggested it to 7 friends(varying models) who thanked me up to now for their trouble free phone. So it was easy to recommend it to my mom.

This is why Verizon won't update, they really care about us!!!! Reminds me of my 928 in the early days when it would freeze if it was hot outside

Same with my 820. Need to restart at least couple of time a day , freezes out , screen goes black , sometimes restarts automatically

"Soon"... BTW these devices are not the only ones that freeze, my 720 used to freeze a lot with 8.1 but now that I'm back to 8 nothing of that happens.

Seen this once or twice on my 925 since latest os update. Good to know MS is on it.

Re. 1020: Hey MS, planned obselescence only works if there is a follow-on model.

Loved my 1020, upgrade to 1520 wish it had sane camera

Could you please release a fix update that makes the OS softer? Because I'm dealing with some serious freezing problems in my Nokia Lumia 625 such as the ones stated in the Headsets 1020 and 925 ;) please do something about it!

I've been having video&music slowing issues? Somebody else? Lumia 520 PFD with a class 10 U 16GB SD

Never had such a problem on my 1020..

I have been having similar issues including random reboots and battery drain with minimal usage on 920. I am on 8.1 Update (title folders) with developer preview.

Only one freeze on my 1020, tho it happened after a flight as I was coordinating my commuting arrangements. It certainly got me nervous, but resolved itself after but one minute. Regardless, a fix sounds good.

Averaging 1-2 times a day on my 1020. So frustrating that I've had to go back to my 920 for daily use.

Hey, Microsoft! Even my Lumia 625 is having the same problems! Please help!

Yes this is happening to me
But I thought it was just my phone
I didn't report
Also I hate waiting while every app loading or resuming for at least five seconds

Right, that p's me off to

I hav lumia 925 but neva faced that issue...

I am facing the same on Lumia 625...

Happend today on my L920! Total freeze, nothing responds. Now I am waiting for the battery to die! :S

My Lumia 1520 also reboots itself , when I open the battery saver or calendar or something else , it is stuck on the splash screen , doesn't respond and then reboots !! It's not suggests happening, but it is frequent

Can i install wp7.8 on my Lumia 520

Unfortunately not. But you can downgrade to 8.0, I'm working on a video addressing this subject. It will hopefully be released by the end of this week.

Thanks but its ok.
I was just being curious..
I have no freezing problem on my 215 app installed 520 except that 3 sec resuming issue sometimes ( all the time with few apps)

Fortunately if you have solution of my other problem that ll be great..
Sometimes my phone losses 3G signal at home and get stuck with 2G.. To get back 3G i have to make a trip to the market.
Is there something so that i can force 3G....?

I also have similar problems with my Lumia 920 after the recent "critical update". The experience is very bad and I hope Microsoft will fix this very soon

My phone goes into sleep of death...

It happen to my 1020 as well from the day I have installed 8.1, I am hoping solution will be released soon.

My Lumia 620 has a screen unresponsiveness issues....also restarts occasionally, apps take long time to load & resume.....running DP with latest update + Cyan firmware... Any similar cases?

Hopefully they release an update for the 1520 also, I am having some crazy issues with that phone to. Same issues as on the 925 and more.

Yeah, my Lumia 925 hasn't had too big a problem, the start screen just "stutters" when I move it...either there's a delay with tiles appearing or it moves up a little after scrolling. It's manageable but curious. =[

My HTC one jumps long lists. Can't think of any examples. But I did install dev preview

To me has happened the same problem and I, use an Lumia 820 in fact on Saturday got freezed and I am using the 8.1.1 PFD version, with 8.1.0 had an sudden restart later of watch a website

my 720 has been affected with 8.1 update. ui becomes laggy sometimes and tiles go blank phone becomes slow and i have updated and many times

Would be good If In the forum were the website address for report bugs and incidences we have an official thread but is worthless if that isn't heard by Microsoft due isn't an official channel of that company to post and file complains

If this is for real then great! I love my L1020 but get pretty annoyed when the damn thing freezes on me especially when the alarm doesn't go off in the morning and I'm late for work!

Mine too. So I traded up on att next a bit earlier than I wanted. My wife had a 920 that was cracked though and I had picked the 1020 over 1520 ly. But 1520 is very sweet. Only the 41 is missing. Infact a 64bit 1030 with 1520 features including assertive display at 5.5 would perfect for 10

Yep, have been facing issue since about a month now on the 925. Random Freeze.

Am facing this issue in my L925. Nice to hear this...

Good, after that though, can they finally fix the focusing issue that they have on the 1020?

I thought I was the only one...

I have a Lumia 1520 and my phone freezes up when I have Cortana on my Home screen. When I remove her from the home screen my phone works great. Please fix this.

Same problem with over heating.Run the small tile on the home screen and no problem.The wide and medium tile get stuck drawing info to the tile causing the phone to reboot or overheat or resume.

My 1020 has only crashed twice, but its happened to my wife's 925 several times. I switched her lockscreen off the fancy one MS had released to the Bing Image and she hasnt had it since. Hopefully this is a permanent fix.

the black screen bug has been driving me nuts.

My AT&T 1520 locks up or reboots once a day after installing WP8.1 .Cortana is the worst of it.Can't pin her to the start screen because It makes the phone over heat.

Awesome!! Thankfully I wake up a thousand times throughout the night before my alarm goes off and check the time each time and realize it froze when I see 4:36 while it's pitch dark, then 4:36 again while it's light out :P Thanks for addressing this issue!

My Lumia 920 too...freeze randomly...

hope a mote optimized verison of windows 10 is launched. Microsoft also needs to make 64-bit processor smartphones. more optimization and 64-bit budget phones anf 128)bit smartphones can make the windows 10 for phones the best OS

I'm glad for the people affected by this issue. However, Microsoft should also tackle the microphone problem that's been present on the 1020 and 920 since the 8.1 update. The secondary microphone (the one used when in speaker mode, or with Cortana) is dead on these devices. The issue seems to be a software issue, since the majority of users claim this happened after the 8.1 update. There is a lot of traffic in the forums about this issue, but not even acknowledgment from Microsoft.

Not dead on my 1020. Recently Cortana couldn't here what I was telling her to do, but rebooting the phone resolved it.

There's an issue that if you swipe up from a not-password-protected lock screen and swipe down immediately releasing the action center, the start screen will slide up as if it were the lock screen. Posted via Windows Phone Central App

It happens on the Lumia 1520.1 as well, they might as well look into the code of all the phones and send out an appropriate fix

Huh, I really don't think I've had any such issues on my 1020. Go figure.

Me, neither. I don't synch anything to the cloud or backup to the cloud. Wonder if this is why my performance is fine.

I have settings backed up and apps backed up, I sync IE favorites, app settings and passwords, but I do NOT sync my theme color. I average about 17-20hours of battery life under normal usage. Plummets to 8-12hour when I'm using it heavily and/or some really battery hungry apps are open. Can also drop dramatically when something goes wrong (Always fixed by a simple restart or soft reset, but usually I don't notice until I've already lost 20% of my battery... :/). I can push 24-28 hours out of this thing when I desperately need too. I know battery life probably isn't related to this issue, but hey: More data to work with.

The interesting question I don't see in correlation to the freezing issue, are you using Glance Screen functions? Like, is it on e.t.c. Been suspecting Glance for a while now to cause various issues.

Glance screen is always on for me.

I, too, have Glance on. It is a must-have feature for me now.

though windows phone is optimized by Microsoft but the GUI rendering i guess some times makes it difficult for multitasking. guess UI changes are needed for more optimization. many apps like fb have good looking interface but ui rendering is making apps slower for windows phone. so big ui changes are needed to improve apps and multitasking.

Even i hv d freezing problem suddely wen i unlock screen stops responding dn agn i hv to hard restart!

Every Indian I have ever met misuses the term "Even I". Instead of saying "Even I" you should say "I also". "Even I" has a connotation that I can't really explain.

Thnx buddy for correcting me!

Too late, my HTC One M8 for Windows is being delivered today.

apps also like msn news needs to optimized. we need the same smoothness as on windows 8.1 for PC's. its sad that Microsoft is committed to everything but not windows phone.

the slowwness of MS to move on windows phone is ridiculous.

Having freezing problems on my lumia 1320 but the biggest pain is when the phone corrupts my sd card and fails to resolve the problem , only a reformat works which means the whole phone reset as my apps are on the sd

Glad I don't have the issue on my 1020 and 920, hope MS push it out soon to help the others

Even my Lumia 630 is getting Struck a lot after Developer preview Critical Updates ( 2 )
It starts vibrating by itself and some times narrator keys gets freeze and stops working.. And I've got fed up with " Resuming " " Resuming " & keeps on " Resuming ".. Why cant Microsoft Concentrate on this issue.. And why can't they bring update for " LIVE LOCK SCREEN"

It has happened to my 925 on my 925 a number of times it is worrying I thought it was the end of the phone the last time it happened

My Lumia 1020 just died on me.... "Failed to find bootable option.." And my 1 year warranty just expired! #FML

I've been using Lumia 925 from 1yr but I didn't face any freeze issue since I ve updated

On my 920 sensors like gyroscope, compass, proximity are not working...may be i have the same problem

Maybe Verizon was right not to have released WP 8.1 yet. A week ago I made a comment about WP 8.1 / Cyan being half-baked and took heat from a lot of people here, and i didn't even know about all this freezing...

Never had any issues with WP until 8.1 came out.There are some major problems here that Microsoft needs to figure out.My 1520 and my moms 521 are fucked after the 8.1 update.This isn't random it's wide spread and Microsoft need's to get their shit together.I feel bad recommending WP to my mom.That won't happen again with friends or family.

Damn I'm so disappointed with my Lumina 1020 I can't wait to upgrade... hopefully in the mean time they fix it so I won't have to smash it on the floor!!!

Happens on my 928. I'm on the DP though, and the whole Verizon thing has me stuck.....

Lumia 925. I am in preview for developers program. Had the issues until latest update. None since then.

WP 8.1 Update made the Lumia 925 unusable - charging times have increased and the battery gets drained very quickly. Waited so long for the update to come via T-Mobile. The only thing I can do with this beautiful hardware is use it for paper weight. :(

I've been experiencing oddities on my 1520. Just sitting there it will suddenly go into listen mode, then get weird like the scrern is being touched. Then I either have to lock/unlock it or soft reset it

My 1520 randomly opens the camera app or Cortana along with many other problems after updating to 8.1 :/

My 1020 doesn't freeze but it has second MIC problem as a result of which I can no longer interact with Cortana through verbal command. I was told in some forums that it's a hardware problem. I hope it isn't.

The second mic is easily replaced. Its on the pcb with the headphone socket. You can try clearing the hole on top of the phone.

I've tried all the options suggested to no avail. I've almost given up honestly

And you tried the "ease of access" way also?

I don't know ease of access way. Kindly explain

1) go to settings (that's the gear icon)
2) within settings, scroll down to and select EASE OF ACCESS
3) within EASE OF ACCESS scroll down and turn on TELECOIL
If you search WP forum for 1020 ease of access and search after "call problems". You get to the conclusion that, for no good reason, turning this on solves audio problems that might seem like a hardware issue.

Thanks alot. I'll look this up to see whether it will work for me

I couldn't locate TELECOIL under my 1020's ease of access. I can see speech for phone accessibility (use to announce caller id).....

When it comes to Microsoft and carriers.Good luck with soon.

Had no issue since removing glace background and disabling glance.

Is really annoying to work with all this freezing app but I will checking for this update and will continue to feed back anything

Please fix & improve resuming make multitasking

My Lumia 620 is freezes n my brother's L625 too after 8.1.1 dp update..

Since Cyan/8.1, I have had it freeze a few times - that never happened with Lumia Black. Still, it's a really reliable phone - I know others with Android and iOS devices that have these issues much more than I do.

Does anyone know that when is this fix coming?

Next update early next year.For WP users this is the norm.

I don't want to ginx it but both my 1020's work perfectly....

I bet if Office was having the same issue on an Apple or a Droid the fix would be out already

Anyone else get a thick horizontal band of blue in every photo on Lumia 1020 when the flash is not used (and its slightly dark like in a home)?? Happens without fail in Nokia cam and MS cam. When I turn on the flash, I get no blue band...

I love my 1020, but 8.1 has really hit it hard. I hope this release fixes some of the issues. I also really hope they fix the Start screen lag/blank tiles sometime in the near future, maybe Windows 10. It's frustrating as hell scrolling and having to wait several seconds while the tiles slowly update to their appropriate icon/content.

I'm using 720...n I too face freezing issues!!

Well its on 520 too sometimes so please -_-

I am struggling a lot with 1020

You read over 320 posts to come to mine. Concratz! On another note. 8.1 broke WP, no matter what you think, you will never convince me of other. 8.1 is hopefully what Matrix 2 movie was, a transporter to the next episode.

My 920 has been freezing and randomly restarting since the last critical update. I'm on the developer version. Wonder if this will benefit me. I'm hating these issues, but I have to stay with my 920 until ATT offers a new (not 1520) flagship phone.

yes my 1020 has been restarting like crazy

Judging by the amount of 'love' 1020 is currently receiving, I wonder what will happen after its EoL comes after few months?

I had the same issue quite a lot with my 1020, mostly after an overnight charge, when I had to restart it the phone reverted to the same time and date every time (May 23rd 2014, 03:51am), the problem was getting such a pain that I now charge the phone on airplane mode as this is the only thing for me that seemed to solve the problem, hope the fix works as this really ruins what is otherwise an excellent phone Dave

just now my lumia 1020 starting acting up.......the screen refused to repond....the power button unclocked the phone but screen was not responding....had to do a soft reset....hope with new update our devices becomes faster....

Mine also does this from time to time. Posted via the Windows Phone Central App for Android

Awesome. It (1020) does this at least once a week, and it's annoying. I am so close to switching to Iphone, but this might be a game-changer. Get the update out soon

They should push out an update for the 928, my phone freezes all the time too.....

Not here in my 1020 w/ dp installed.

I have a 1020, in addition to resuming it is hiting and drain quickly my battery

Yes after tetra lock screen it has started to lag and not respond quick enough. L 1020

Nice and good for u guys :)

I have no issue with freezing on my 1020, but I have issues with the precision of touch input. Often when I pan through content on my phone the screen is suddenly jumping to a complete random position. :/

I have been having the lockup when battery gets low issue for a few weeks. Nice to know it will be fixed soon. T-Mobile 925 with 8.1/Cyan and DP

I have this problem with my 920. Pull my phone out and it appears dead. Requires a soft reset to fix.

My 1020 doesn't freeze, but it definitely Resumes and Loads a whole lot, even on OS apps like mail, Music or IE. These days, my Moto X with the latest Android build, is much faster.

My 925 also did this, until I uninstalled ms weather app. My problems started right after I set it to display on my lock screen.

Lumia 928 does the same thing !!!

My 1520 has been freezing and restarting on its,own lately! I hope they release a fix soon!

My Lumia 630 also has random restart problem. It restarts automatically even if no such background app is running. This happens more than twice in a week. Plz also do the needful for the same.

Awesome I just got refunded because of this lol

Why not fixing all phones with windows 8.1? like lumia 920. this phone freezes 2 times each week atleast since the upgrade to 8.1

I have also a beloved 1020 with freezing issues. It's an absolute nightmare when you need to rely on it as an alarm clock !

I have the same bug on my 920!

Yes. My 1020 was experiencing these same issues. Good to hear they are going to try to fix it. I'm on a 830 now which seems stable so far.

I'm having the same problem with L920 on O2 since 8.1 update, plus glance screen is dodgy. I thought it was due to dropping my phone on the living room floor. I feel a bit better now, knowing it is a bug that can be fixed.
Other phones in our household aren't having the same problem -- L820 and L720.

Does this also have any relation to the issue I'm seeing where the phone's touchscreen will register random touches on its own? This one has been dogging me for a while as it results in unwanted behaviour like settings changes or apps launching on their own. Posted via the Windows Phone Central App for Android

I wonder how long this will take? My 1020 was brand new and said it was going to optimize itself to wp 8.1 with developer preview for my Microsoft Band and now the phone freezes and crashes and drops Bluetooth and WiFi all the time. I hate when it says you're connected to a Bluetooth device even though you know it isn't and you try toggling Bluetooth and it just loads and loads. Or when WiFi says "unavailable" when you know there is WiFi available. Just terrible. I had to return my Microsoft Band. :( Posted via the Windows Central App for Android

So if I have an ATT Lumia 1020 I am screwed until 2015, because Microsoft can't pull an Apple when it comes to phone updates. If there is anything Microsoft should learn from Apple, it's how to opush out updates without the damn carriers delaying them all the time.

I've suffered the same freezing issue too, worst part is that there is no way to turn your cellular phone off, you need to wait until battery is completely drained to be able to gain access to your phone again.

I get this issue roughly once a week on average on my Lumia 925. I had it in Preview and went back to Cyan / 8.1 to see if it improved. It seemed to get worse. It's really annoying because you can never trust your phone to be working. I quickly learned not to use the 925 as my sole alarm, because of its habit of locking up in the middle if the night. I was given this phone by my company. My personal phone is an HTC M8. There's simply no comparison between the two. Windows Phone OS is primitive in comparison to Android. The only redeeming feature of the 925 is its ability to integrate with the Windows environment, though even this is slipping away as more Office functionality becomes available for Andriod. The software updates take forever to be released and Cyan / 8.1 is so far behind Preview, it's a joke. In relation to the mention of 'resuming' and 'loading' in the posts, I agree that this is getting worse all the time, and especially after the last update.

what about Lumia 620! it has been freezing ever since i bought it in May '13. i used to lock & unlock the mobile then the touch used to respond. few days back the lock button got damaged, some soldering issue, and the phone has practically become unusable! it freezes and i have to remove the battery and because the lock button is not working i have to connect it to the charger. such a pain in the a**! MS! release the fix for L620!

I actually had a Lumia 1020 bricked and got a replacement in my 11th month of ownership.....phew! Dodged a bullet right there.

Ahhaaaa!
I've just decided to change the phone in Jan 2015 because of this prob. Happened 4 times, one of it while I launches the Nokia beta camera and no button functions. Have to wait the battery drain...damn longggg

I have this bug on my 920 Please fix for 920

Will these updates only happen for lumia 1020 and lumia 925. I own a 1520 with which also I have faced freezing and bricking issues. Posted via the Windows Phone Central App for Android

It recently happened on my 920 too.. A couple of days back, suddenly my phone went into freeze mode and no matter of trying to restart / soft reset didn't pay any dividends. Finally had to leave it in that state for close to 30 mins and restarted. It is coming only after 8.1 upgrade (normal carrier upgrade and not the dev preview) Also I'm observing severe battery issues after the upgrade. My phone used to have 20 hours of battery with 8.0 with normal usage, now it goes down to 8 hrs max. If I use switch on 3G, no matter if I use my phone or not, my phone is dead within 4-5 hours. I always need to carry my charger with me these days. Its really annoying :-( Microsoft - Please fix these issues at the earliest. I've been a loyal WP fan since the beginning and these hindrances is really pushing me to the limits of switching to something else. I expect the freeze fix for 920 too along with the fix for battery as well.

No issues on my 1020.. I wonder why is that ...

Thank god. I thought this issue was just me and that I needed a new phone. I was thinking of going Android, since I did a hard reset on my phone and couldn't find a fix still. Week, good news, hopefully the fix congress sooner rather than later.

What's important is not that my 1020 is a laggy stuttering mess that constantly freezes, what is important is that there is a 7th low budget sefiecentric handset that is going to be released in 3.5 selected markets throughout southeast asia. Glad to see MS is working on the post-denim software, Lumia Dumpster Fire.

I looked for hours on the internet about the "how-to" make windows phone run faster as my Lumia 1020 is really SLOW! To my utter amazement, there is nothing on this!! The only reason I am still using the phone is because of it's unbeatable camera quiped with the xenon flash!!! Any suggestions will be appreciated...

My Friend has a 925 and it freezes over night when kept for charge, this happens even for my friends 920 sometimes, and the phone call audio does not work sometimes for 925

<p>I recently update 8.1 on my Lumia 820, everything is prefect but for the screen getting frozen and the only option is to remove the battery and restart , the screen freezes when you talk on phone that is when you place the phone on your ear and the screen touches your cheek or if you place your palm on the screen for a few seconds the screen freezes , I tried to use small talk without touching the screen for more than few secons but this is not the solution, please help on solving this issue.</p> <p>Thanks,</p> <p>&nbsp;</p> <p>Sgoell</p>

windowscentral please notify someone from MS. After Denim my 1020 still has the same issues, freezing or rebooting while charging!!!

It's too long time for the 'microsoft's soon"..Too slowly.

Has this fix been released?

Till Today No Release Publisched and we Still Look on that Expensive Unusable Phone Looks like not The Best way to Get a Big Part of Mobile Phone Market

Denim Update for 1020 and 925 Devices since 3 Days Rolled out but Problem still exists and its still not Fixed only Way looks like to get a Replaced Phone and hope that this one havent that Problems Microsoft still Ignores that Problem and dont answers or Posting anything about it Thread on Microsoft Comunity is still Groving and looks like it will @the end be the Biggest ever was there http://answers.microsoft.com/en-us/winphone/forum/wp8-wpupdate/lumia-phone-freezes-randomly-after-update-81/7d37ff28-1573-4be7-962e-25eb78d9bb56 Sending Phone to Repairing could often Happen that you get it Back like you send it and that still Freezes Really a Shame for MS that they are not able to Handle that Problem Greetings from Aleksandar A.

Hi everybody, I bought the 1020 - my very first and certainly last Windows phone - in April 2014. It still had Amber as OS, so I immediately upgraded to Black. I switched the location constantly off, and the wifi off as often as possible; thus only the bluetooth was constantly on. Then already, I experienced problems to connect to my car's BT. Randomly (approx. once a week), I had to soft reset my phone to be able to connect it again to my car. Ok, annoying but I could live with it. Then came Cyan ! It became completely impossible to connect to my car's BT twice a day (only the first time worked) without resetting the phone. I hard-reset the phone several times, even removed ALL APPS (which made the phone not smart at all, believe me) , and finally upgraded to Denim last week, without any improvement. During all my tries, I finally noticed my BT problems were solved ONLY if I left the Wifi constantly on ! Thank God ! The solution ? Well no, because since I leave the Wifi continuously on, the phone freezes or reboots at least TWICE A DAY, and I'm going really mad !!! So please someone help me, I ordered a sim adaptor to use my "good old" Nokia E5 instead of this sh..., and I wouldn't even dare to sell my 1020 to anyone else, because this would be pure robbery. I bought it at FNAC Brussels, and I'm afraid I'll never get refund, but I'll try anyway :( Kind regards Vincent

<p>I fought the problem of my Lumia 925 freeze-up, random rebooting, and unable to update phone for 2 weeks. I tried many ways without success until I connected my Lumia 925 to my PC. I then downloaded Nokia Recovery Tool and installed it to my phone. It took 3 attempts to finally completed the download and installation. The phone is now working fine.</p> <p>I tried earlier to download and install Windows Phone Recovery Tool. It downloaded OK but was not able to install. So, I downloaded and installed Nokia phone recovery tool instead. I am so glad. I found out that after the successful installation, my Lumia 925 now has windows 8.1 instead of the earlier windows 8.0.</p> <p>During my work, my PC sometimes did not recognize my phone. I had to do a hard reboot with my phone connected to my PC&#39;s USB port. This was done by holding the power button and volume down button at the same time for 10 seconds until the phone vibrates again.</p> <p>Henry</p>

My Lumia 1320 just don't freeze alone it also gets very hot that sometimes the phone may have to off it's self and it all started after I upgraded to windows 10. How do I fix this problem

My LUMIA 1320 IS JUST NOT FREEZING IT ALSO GETS VERY HOT THAT SOME TIMES THE PHONE MAY HAVE TO OFF IT'S SELF AND IT ALL STARTED AFTER I UPGRADED TO WINDOWS 10