T-Mobile adds 2.1 million subscribers in Q2 2015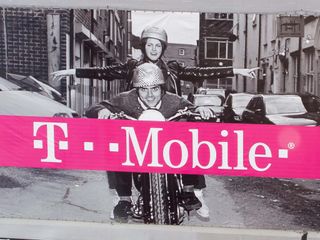 T-Mobile has released a preliminary report, boasting 2.1 million total net customer additions for Q2 2015. This up 41% year-over-year and is 300,000 more subscribers than what the US mobile network achieved last quarter. This marks the 9th consecutive quarter T-Mobile has experienced growth with over a million net customer additions.
More than 1 million branded postpaid net customers were added, up 11% year-over-year, maintaining considerable growth for the 4th consecutive quarter. Branded postpaid phone customer counters were also on the up, hitting 760,000 for Q2. Prepaid is where all the action is, however. T-Mobile achieved 178,000 prepaid net customer additions, up 75% year-over-year.
The company shared a postpaid churn rate of just 1.3%. The Un-Carrier moves are certainly causing an effect, combined with CEO John Legere's approach to customer interaction. T-Mobile expects to release its financial results for Q2 2015 in full on July 30.
T-Mobile Adds 2.1 Million Customers in the Second Quarter 2015
BELLEVUE, Wash. - July 9 - T-Mobile US, Inc. (NYSE: TMUS) today provided a preliminary view of key customer results for the second quarter of 2015, once again demonstrating continued strong momentum and positive customer response to its Un-carrier moves. The Company generated 2.1 million total net customer additions, including over 1.0 million branded postpaid net customer additions. This marks the ninth consecutive quarter that T-Mobile has delivered over 1 million total net customer additions and the fourth consecutive quarter with over 1 million branded postpaid net customer additions.
"T-Mobile's momentum continued in full force for the second quarter, with 2.1 million customers voting in favor of the Un-carrier," said John Legere, President and CEO of T-Mobile. "Now we are doubling down again with Un-carrier Amped! Once again making it absolutely clear that....We Won't Stop!"
Preliminary Second Quarter 2015 Customer Results
In the second quarter of 2015, T-Mobile added 2.1 million customers, bringing its total customer base to 58.9 million across postpaid, prepaid and wholesale. Total net customer additions were up 41% year-over-year and 14% sequentially.
T-Mobile reported continued strength in its branded postpaid customer segment in the second quarter of 2015. Total branded postpaid net customer additions were more than 1.0 million, up 11% compared to the prior year. Branded postpaid phone net customer additions were 760,000, up 31% compared to the prior year. Branded postpaid mobile broadband net customer additions were 248,000, down compared to last year, but up 85% sequentially.
"T-Mobile continues to win with the industry's most valuable customer segment - postpaid phone customers," continued Legere. "We attract phone customers with signature moves that resonate and with the nation's fastest 4G LTE network."
Branded prepaid net customer additions were 178,000 in the second quarter of 2015, which represents an improvement of 144% sequentially and 75% year-over-year. Branded prepaid to branded postpaid migrations of approximately 175,000 were down sequentially.
Wholesale net customer additions in the second quarter of 2015 were 886,000, up 93% year-over-year and 43% sequentially.
Branded postpaid phone churn of 1.3% in the second quarter of 2015 was down 16 basis points year-over-year, essentially flat from the record-low in the first quarter of 2015. The year-over-year decrease in churn reflects ongoing improvements in T-Mobile's network as well as the increased customer value provided through Un-carrier innovations.
T-Mobile expects to report full financial results for the second quarter of 2015 on July 30, 2015.
Rich Edmonds is Senior Editor of PC hardware at Windows Central, covering everything related to PC components and NAS. He's been involved in technology for more than a decade and knows a thing or two about the magic inside a PC chassis. You can follow him over on Twitter at @RichEdmonds.
Good for them! I'm on AT&T but can clearly feel the effect T-Mobile is having in the industry.

I moved to TMO from ATT, and man the coverage is so bad once out of city. Its cheaper because the quality is cheap too. The day ATT offers a good international calling rates that don't require me to have Vonage, I will switch back instantly.

I am two of these. I switched in June from VZW. Coverage is great during my consulting trips, and WiFi calling takes care of the rest. The unlimited plans are a beast with this 4G!!!!

I'm four of them :) moved my family plan from ATT to them. It isn't perfect but I more than cut my bill in half. And I had been an ATT customer since before Cingular purchased ATT...

And there are MVNOs like cricket where you can still get the better ATT coverage at lower prices than T-Mobile. So you might save money switching back again, in a way.

Except cricket doesn't share ATT roaming agreements, so the coverage is actually worse

Not worse than t-mobile, no.

Depends - if you ever, for whatever reason, find yourself in Wyoming, you are out of luck with Cricket. Denver to Bear Lake, UT drive gets you LTW on TMO up to Cheyenne, the 2G and that's that. Cricket gets you LTE to Laramie, then NOTHING and again LTE at Bear Lake. I do prefer Cricket though, 5GB of data for $45 vs. $70... I mean, how can you pass that up. I will be switching to Metro PCS fo 2 months just to get a cheap 640, but I shall be back to Cricket then :)

On vacation in Nevada, cricket had 4G hspa or LTE all throughout Tahoe, Reno, Carson, Virginia City, Sparks, and everywhere in between.
T-Mobile had some LTE in Reno and Sparks with pockets of Edge throughout the area. 2G or no coverage around Tahoe. No coverage in Virginia City. 2G through most of Carson, and no coverage on most of the roads in between.
T-Mobile is still just terrible.

Okay and what exactly does it have to do with Windows or WPs?

We want more Windows phones on T-Mobile

Yes. And better support for the ones they already have.

You must be new...WC always updates us on tech news. Even small things like this... T-Mobile supplies Windows products so we can expect carrier updates as well...(expect an update on ATT, Sprint, and Verizon)

If you consider being a WPC=>WC (lol) reader for the past two years as a newbie then okay sure I'm new. Still there's not a word about Windows nor Windows Phone here, that's why I asked...

You do know Tmobile has the 640.... and if you've been here for 2 years you should know carrier, xbox, Microsoft and etc... news pops up, which then you would also know someone always questions this in the comments... Posted via the Windows Phone Central App for Android

It's a Mobile Nations thing. They usually share carrier news across on all the MN sites.

Good for them, disruption is key!

Now hopefully they can improve there network for all there customers. I'm a tmobile subscriber and its a great price and good in my area where I live but the service is still not even close to Att it Verizon.

I moved over 50 lines to TMO last month. Overall it has been a positive experiance even though the network is slower and has less coverage that our previous provider AT&T. I attribute that to WIFI calling which is alllowing end users to get service in rural areas very easily after some simple end user training. We cut our phone bill in half so now I have more money for phones... They need more windows phones...

My experience is that it is much faster with less coverage. I get double the data speeds in my area.

T-Mobile got on the fiber optics bandwagon much faster than did the other US carriers, so each tower is faster, by in large

I get roughly 5-10mb/sec down for the surrounding 40 miles. Even with a very good signal.

I am sure in a few weeks att announces they added a million, Verizon a couple mil, sprint a few hundred thousand...

The only part of T-Mobile I can't stand is the unusably small amount of roaming data you get. But I forget about it when the relatively tiny bill shows up.

Ik Posted via the Windows Central App for Android

My 3 lines will be in the Q3 numbers.

I h8 TM I get such shitty service omg. Posted via the Windows Central App for Android

I can't take anyone who writes "h8" instead of "hate" seriously. Quit trolling or just switch carriers.


Listen I just got out of bed and got no sleep last night. My eyes were sore and I wasn't wanting to type perfectly. I am in the mountains right now and got no reception here. We are roaming on ATT. My family here says you cannot live without ATT. I live in the city and lose reception going into my house even with TM. Don't be quick to judge. And it's not easy to switch carriers when you are a teenager. Posted via the Windows Central App for Android

It will be interesting to see how many customers Sprint lost/gained for this quarter. T-Mo might have officially taken the third place spot.

Didn't that already happen?

I'm still waiting for the effects of competition to lower my Verizon bill. Can't wait until September to leave. Not sure if it'll be T-Mobile or Cricket but I'm gone.

Einstein said, "The definition of insanity is making your flagship phone exclusive to AT&T over and over and expecting different results."

T-Mobiles cell coverage still sucks u switched back to att and my bill is almost the same.
Windows Central Newsletter
Get the best of Windows Central in in your inbox, every day!
Thank you for signing up to Windows Central. You will receive a verification email shortly.
There was a problem. Please refresh the page and try again.