Telefonica roll out mobile billing - great news for Windows Phone users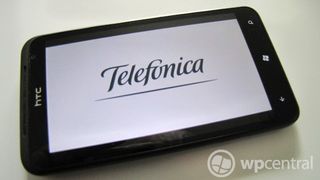 It seems that Telefonica (the Spanish telecoms provider) are going into mobile billing in a big way. They have now set up agreements with Facebook, RIM, Google and Microsoft to enable Direct-To-Bill payments. I am pretty confident that not everyone has a credit card so the ability to buy apps and have the cost added to your mobile bill each month will be welcomed by many.
Telefonica have already started rolling out the service and hope to have it up and running in 14 of their operating countries by the end of this year.
Where this will come in handy for many Windows Phone users is with the billing agreement Telefonica have agreed with Microsoft. Direct-To-Bill will become the default payment option for customers purchasing from the Windows Marketplace.
Good news I reckon.
Source: SiliconRepublic
Ni loco!!! Donde éste una VISA..... Al menos si se equivocan lo solucionan en seguida, Telefónica(Movistar) es un delirio de problemas!

English dude, English!!!!

How about you just learn Spanish?

Ignorance dude, ignorance! It can be disheartening at times to see how arrogant/racist people can be.

Do you go to non-English blogs and comment there in English? I know I don't, I think that's impolite - so how is the reverse arrogant?

I don't frequent non-English blogs often, but it's still ridiculous to expect someone to speak your language just for your convenience on the WORLD-WIDE web. This is article dealing with a Spanish telecoms provider, so I see no problem with someone speaking Spanish in response to the article, especially considering it may be something that affects them. As you may have guessed from reading the comments on this site in the past, it's got readers from all over the world, and it's probably got a lot to do with the fact that the website covers WP news from several different countries. Just because it's a primarily English blog doesn't mean someone should have to speak English all the time. For those who don't understand the language being spoken, they can simply skim over the comment and read the multitude of other English comments.

So instead of the poster taking the time to translate his message, everyone who reads this site should take the time to translate his post. Or, maybe we should just ignore his comment completely, which I suppose some would find equally insensitive. Yeah, that makes perfect sense to me. Don't want to hurt anyone's feelings or single anyone out now do we.

Asking someone to speak English isn't racist. Making a slur based on their race is.

If you think that making slurs only comprises racism then you need to be educated.

Doesn't at&t do this too? (think I used it a few times)

About bloody time Telefónica showed some real commitment towards Windows Phone.

The third party 3UK app I use on my 710 is perfect. Who needs official apps :-P

For me, I am not actually a window's phone user but I am still longing too to be given a chance to have those. I hope I can.
Thanks,
solving business problems

New York City's police commissioner announced new restrictions for cops who want to tweet and post on Facebook. Police will not be allowed to specify their jobs on YouTube , Facebook and other Internet platforms, NY1 television and the New York Daily News reported.facebook advertising management
Windows Central Newsletter
Thank you for signing up to Windows Central. You will receive a verification email shortly.
There was a problem. Please refresh the page and try again.