Telltale Games shutting down, retains 25 employees [updated]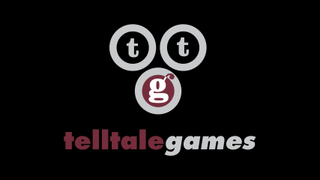 Updated September 21, 2018: Telltale just announced that the studio is closing, and they're only retaining 25 employees to fulfill obligations. The closure is attributed to poor sales. The Walking Dead: The Final Season will also end after Episode 2. The 25 employees will only work on Minecraft: Story Mode for Netflix.
According to various Telltale Games employees, the developer is closing down soon and has laid off the majority of its employees. The Verge reported that only 25 developers remain to finish The Walking Dead: The Final Season out of 250. This is shocking news to say the least because the studio is regarded as one of the best storytellers in the business. There was no indication that the company was in such a dire situation.
Aside from The Walking Dead: The Final Season, Telltale was working on Game of Thrones: Season 2, The Wolf Among Us: Season 2, and Stranger Things. Sources claim that these other projects have been cancelled.
There is a lot of confusion surrounding the situation because many claim that Telltale has also filed for bankruptcy. We'll update you as soon as we know more about the situation.
Developers like 343 Industries are hiring so hopefully those affected by the layoffs will find positions soon. However, given the sheer number of people let go, it might take a while for them to land elsewhere. We wish them all the best of luck in the future.
Keep an eye on WindowsCentral.com/Gaming for all the latest in Xbox and Windows 10 gaming, accessories, news, and reviews!
Asher Madan handles gaming news for Windows Central. Before joining Windows Central in 2017, Asher worked for a number of different gaming outlets. He has a background in medical science and is passionate about all forms of entertainment, cooking, and antiquing.
Bankruptcies are public record. It shouldn't be too hard to confirm that.

They just posted this https://twitter.com/telltalegames/status/1043252010999410689?s=09

well, that was unexpected and depressing....

Maybe if they bothered to try and evolve their games they may not have. But if you've played one telltale game you've played them all, so unless it's an homage you are interested in, there's no point bothering.

They were changing their engine for next year and the new ceo vomited to making fewer and between games. Everyone missed that story amd everyone's complaining

No one expected this? Everyone expected this at this point. A lot of people are amazed they lasted this long. They had a very specific niche and instead of cultivating and refining that niche, instead pushed out as many games as they could despite the quality and the time frame in which they were able to complete those games, and it turned a lot of their fanbase off. This is the end result of a studio that didn't manage their time and resources well.

Once again, the new ceo committed to making fewer and better games and they were using unity for next year's stranger things. They only had 2 games in development

think this was kinda expected since march...: https://www.theverge.com/2018/3/20/17130056/telltale-games-developer-lay...

Wow, sad. Enjoyed pretty much all of their games except for BTTF. Even Wolf Among Us surprised me and I was looking forward to part two. Sorry to see this happen.

Refunds? WDS2 won't be finished?

That's horrible. I really enjoyed their games, especially The Wolf. Stranger Things would have been awesome.

They've been selling games based on the same stale formula for so long, it's no wonder people aren't buying their games anymore.

Shame Microsoft couldn't buy the studio and have it carry on, but as most of you said, it had a small target audience, so maybe there is no value there for the future

They obviously aren't making money with their games. Microsoft doesn't seem interested in investing in things that don't make money *cough Windows Phones cough*

I don't think their games were bad. Most I think were praised well I think, by users and critics. If anything I don't think their games were marketed well. Very rarely I would see an ad for The Walking Dead. I hardly ever seen ads for all their other work. The casual audience probably barely even knew their games existed. How many people actually bought the Wolf Among US? I bet the average Joe doesn't even know it exist.

Do you think they have the budget for advertisements? Fans / critics and sales are def not related. Majority are not enthusiasts. * I think this type point and click story telling game are niche even around gamers. PS4 has a few story focus exclusives and they are niche too.

I heard of them when Microsoft offered the Minecraft Story episode 1 for free a while back. I tried it and didn't like it. It's too storybook for me. I'm sure some people like this sort of gameplay, but it's not for me.

over reaching with too many games people didn't care to play with their mediocre graphics engine will do that. I however loved wolf among us though and they need go crowd source the games that people actually liked like them! I would pay for a wolf among us release. I don't care for games like stranger things and guardians of the galaxy though..

The new ceo committed to making fewer better games and they were using unity for next year's stranger things

If I had to guess, it's because they hired bigoted staff who turned their product into identity crisis jokes that gamers don't want to buy.
https://twitter.com/emilybuckshot/status/1036513559927128064

Will they no longer be sold, available for purchase after, is there a way still to play the games I haven't got to yet for what was released, who gets that money..?
Windows Central Newsletter
Thank you for signing up to Windows Central. You will receive a verification email shortly.
There was a problem. Please refresh the page and try again.