Is there a need for a Microsoft Windows Phone?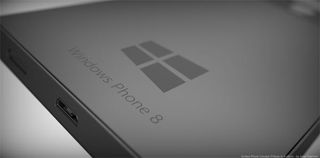 Is there a need for a Microsoft Windows or Surface Phone? Microsoft's Vice President of the Windows Phone Division, Terry Myerson, doesn't think so. Speaking in an interview with AllThingsD's Dive Into Mobile series, Myerson said there just isn't a need for such a device but left the door open should situations change.
There has been speculation for sometime that Microsoft was leaning towards producing their own hardware. Myerson feels that Microsoft's partners are doing a good job of it and doesn't see the need for Microsoft to step in and start producing hardware.
Do you agree with Myerson that, basically, as long as Microsoft's hardware partners continue to satisfy the consumer's needs there isn't a need for a Microsoft device? Or would a Surface Phone help the Windows Phone market by giving consumers one more option to consider?
Source: The Verge (opens in new tab); Thanks, Seth, for the tip!
George is the Reviews Editor at Windows Central, concentrating on Windows 10 PC and Mobile apps. He's been a supporter of the platform since the days of Windows CE and uses his current Windows 10 Mobile phone daily to keep up with life and enjoy a game during down time.
No, I don't agree. There's always room for good competition, and it might be the thing to push WP to a sturdy point in the OS race.

It's funny because Microsoft thinks that Nokia isn't doing any job promoting windows phone and he says OEMs are doing a good job.

Totally disagree. Nokia is the only option for a W8 now. Especially with the ability to clean up wasted memory now. The 8X is a ok phone but has limited memory. I couldn't download Modern Combat 4, Dark Knight and Spiderman. My 8X just didn't have the room. Problem is Nokia don't have a high end device on every carrier. I had to buy a unlocked Rogers 920 to have a high end on T-Mobile. Most people want know about this or can't afford this option. So ABSOLUTELY Microsoft needs a High end Surface phone on every carrier with at least 32 GB and the ability to wipe temporarily memory. That would greatly grow the W8 user base.

You are absolutely correct sir. Tired of waiting until "after the exclusive period" to hear even rumors(not confirmed) of a high-end Nokia device finally coming to T-Mobile. It boggles my mind how HTC didn't improve their chances of better sales by increasing the memory of the 16gb 8X. They did everything right except for that.(and no OIS but Nokia just killed the game with that one) We don't need carrier exclusivity on a platform trying to grow and thrive. C'mon Nokia. Say no to AT&T and yes to everyone!

While I agree with everything you said, I have to say I disagree with you in the att part. Im no att fan and i hate that i don't have a high end Nokia on tmobile, but the exclusivity was necessary to get the carrier push from att. Remember when reps of carriers would steer even people actively interested in WP to android? I know it still happens, but it's decreased significantly, at least at att.

+1, Nokia is the only viable option now, with HTC trying to catch up and Samsung nowhere to be seen (even if they have a device you can't get at it).
So MS Suface Phone would be a great addition, but only if they provide direct updates like on their Surface RT/Pro and kick the carriers to the curb. Nokia needs to do the same with OS updates, only patner with carriers that have no restriction on the damn updates. Still waiting on WP7.8 on my Lumia 900 (ATT).



I totally agree with all of you. Since I have moved to a windows phone on the Lumia 920, I have totally relooked at how I use my phone. Nokia is the only one to make it right now to the point of it being quality product. There needs to be more competition foe mire innovation.

Here thats our daily bread, we don't depend on any carrier to get a phone, you have to buy unlocked phone. there is no carrier supported phones, we pay the full amount for any phone we buy.

That's not true. The Samsung ativ S is currenty the best available WP8 phone. No crashes, impressive battery life, best whatsapp performance and performance overall. The only thing it lacks behind is the camera which is not as good as the nokia camera.

Agreed. I'm switching from T-Mobile to Verizon as soon as the 928 comes out (so long as it is as good a phone as the leaks are suggesting it will be). I like the service on T-Mobile but, my DVP is getting tired and my contract is ending in less than a week so I'll be ready to switch carriers. For personal reasons I'm not a fan of AT+T so, Verizon is pretty much my only option to consider for WP. Now to just hope that the 928 is coming soon and has the specs I'm looking for in my next phone.
Microsoft could do a great thing by bringing out a "Surface" phone to put a top spec'd phone on all carriers so all customers can have an equal chance of getting the best possible phone. The exclusives may be what is needed for the carriers to give the OEM offerings a better chance at selling the quantities needed to justify further investment in the platform. Microsoft has their own stores and website though so they are not tied to any one carrier and can put a phone out for all carriers without needing the benefits that an exclusive deal would provide.

I agree. More competition for 3-5% market share? I say let the market mature and increase first.

Why not i want to see a new "Microsoft Courier" phone.

Another +1 here. If Surface had the crazed adoption rate of an iDevice then maybe Microsoft might consider it and ride the wave of momentum but that's not the case. Nokia is killing it for Windows Phone (respectively) and doing exactly what they'd like to do in penetrating the market with quality and affordable entry-level devices, and thus growing the platform itself. As many have said, this is basically the same play Android had a few just a few years ago.

Ok then, count how many manufacturers are currently invested in making a windows phone in the U.S.

I could see a Nokia Surface Phone. Making the Lumia line similar in spec but offered in colors and various price points, while the Surface phone would be an annual refresh but premium pricing.

+1. Microsoft released Surface RT/Surface Pro for two reasons. 1. PC OEMs were failing them (and arguably this hasn't changed) 2. To give OEMs a bar that, if not met, would still give MS tablet users a viable solution. If the bar was met, MS tablet users would have a superior device to one Microsoft thought met the standard requirements. I would say minimum, but that would be imply competition for an entry-level Kindle Fire or cheaper Android tablet.

@PolishHitta: Apple has only one company making iOS products and they seem to do pretty well. It isn't about how many companies are making devices. It's about if A company is making a range of devices people want. If Nokia has 6 unique models at a scale of price points, unless Microsoft can top their offering, Nokia will still win. This is similar to how Samsung = Android now. Samsung offers consumers a wide range of options that fit that ranges needs. Would Android market share see a huge drop if HTC, Motorola, LG, etc. disappeared? I'd highly doubt it. I think fanboys are really the ones tied to brands. The average consumer will probably look for a similar device at the same price point to what they currently have instead of relearn everything.

It depends would have still liked the option if ms made a phone :/

They need to perfect it and then go out with a blast, when no one gonna expect.
It will be sucessfull then.

Perfect it? Already having some kind of idea what is next Nokia's phone will, its kind of close to impossible to top that, in WP8 devision.

How can it be impossible ?
I have nothing against Nokia and i would like to have surface phone but, there's no need for that yet.
But we might see it when second generation surface will come out.

Yes, since they would be the hardware seller, they can justify advertising the hell out of it. Which in the long run, helps with WP visibility overall.

I too agree with the quote and the two commenters so far. A Microsoft Surface phone would lag behind Nokia for sure, HTC maybe. They simply wouldn't be able to provide the same hardware experience (camera, etc.).

After buying the RT and Pro, I would be afraid to see the camera quality in a Surface Phone. I'm not one to take scenery photos with my tablets, but its nice to have the option to take decent pics when needed.

Phone, Tablet, PC, hairdryer, shoes. It only makes sense if they have enough MSFT stores to push there stuff. And im not sure they do have that.

Barnes and Noble man, they should buy them.

I'm not convinced only U.S. stores will suffice to keep relevant. Remember that some MSFT products are more successful abroad and there are Apple stores everywhere, literally. Buying Barns & Nobles is the right move in U.S. but still not enough... according to me that is :D

Absolutely no need. I have a feeling this will sour things with Nokia.

+5
MS is already working behind the scenes, for now this is enough.

I think Nokia is doing a great job with the platform. It isn't like the PC marker where the OEMs were dropping the ball.

It would out sell HTC and Samsung but not out sell Nokia lol

imho, not yet... Give it more time to grow and stabilize.. Gain more users from other platforms.

I agree! It would create unnecessary competition with its partners. Only if the market share does not climb month after month I would consider it

Is there a "need" no but, is there a want, Yes.... We all want the top of the line device and when it comes to hardware, MS is in my top end for higher end hardware when they put their minds to it.

I have owned MS keyboards and Mice for years now, Why ? THey are the best of the best and no frills warraty replacement.

The Suface devices are know as being one of the best looking and designed tablets, if they could make a phone with that quality, I personally would seriously look at it, if not even pre-order it...

I also think a lot of people here would question their Nokia or HTC phones if Microsoft was to release a high end model.

I would just love to see what Microsoft would come out with....

Couldn't agree more. I was gonna post like exactly this lol

Yes, more choice is better

Doubtful. Depends on when we see Intel Phones in the US and the Atom 64-bit Convergene Phone in a 6" form factor running Windows Pro. I expect that's Windows 8.2 when the 7" tablet and 6" phone converge into an Enterprise phone that simply demands a 27" touch screen ,monitor to show off.
Backing Nokia as it becomes the Microsoft Phone Company is just as effective as a Surface Phone. Getting Nokia and Intel in bed together will be important.
The other argument is they have enough on their plate this year with xBox 720, Blue, November's new hardware and the 7" tablet with 6" phone to get through to next Spring.

Your statement made me think what if they did the under locked mobile processor and then plug it into a larger apparatus (ie a tablet, AiO, or laptop) and the processor will OC with the extra battery. AMD is implementing Turbo-dock that OCs the processor when the tablet attaches to a keyboard with a built in battery. This power-saving to performance-productivity change should be awesome. Just a thought though.

i like my lumia 920 but i would try a microsoft phone


Don't need it, but I would want it.

Speaking strictly as a consumer and ignoring any possible ramifications with Nokia/HTC, I would love to have another choice. Disclaimer - I love my Surface and use it daily. A similarly designed phone would rock.

yes, they need a full surface range to compete will apple. so rt tablets in 7 & 10 inches, pro, watch, phone & book (like macbook air).

The Surface Pro is the competition for the Macbook Air

I go back and forth. I'm actually going to say "yes" though. The main reason being to draw attention to Windows Phone. If it werent for Surface, I think there would be even less awarness of Windows 8 tablets then there currently is. But at the same time, I don't think MS should compete seriously against HTC and Nokia. So I offer this suggestion. Build a crazy expensive phone. The point isn't to sell in significant numbers, its to give WP an ultimate flagship device. This way they arent hurting Nokia or HTC, but they are helping get publicity for WP and give tech bloggers/reviewers a hero device to compare WP to Android and iOS.

Edit: Suggested Specs. 5inch, 1080p, quad core, 4GB RAM, 64GB storage, SD card slot, wireless, etc...

You suggest the phone be wireless? Seriously? That ain't gonna happen. #impossibledreamer

i think he meant wireless charging lol

4GB is an total overkill and wireless ? What the heck...

I know. I think quad core, 1080p, and 64GB are all over kill as well. Thats the point. This is suppose to be a crazy expensive phone that doesnt actually compete with Nokia, while at the same time giving spec whores something to fawn over.

A Surface Phone would miss all of the nice Nokia improvements and apps we all love... Even if MS releases one, I wouldn't buy it.

I would love to see a Surface flagship phone, pentaband, sold directly by MS Worldwide with no OEMs and carriers involvement. Sold online and updated using Windows Update.
It would become a Ferrari of the smartphone.

I agree. Offer an unbranded unlocked phone and I'm there. On second thought I don't care who builds it.

I want a vapormag cased phone from big M. With all the bells and whistles.

I will stick with Nokia and so should Microsoft

With a 41MP EOS monster as a pointer to what Nokia can do in the future I wouldn't be interested in a Surface phone. Especially judging from the poor cameras on the Surface tablets.

i think that decision was a cost thing lol

Don't forget about the speakers. They weren't very loud

Nokia is delievering MORE than Microsoft would with a Surface Phone. Actually, if anything, Microsoft is the one preventing Nokia to expand even further the OS. So to launch one would simply be economically stupid. It wouldn't sell to anyone except for those hardcore fanboys of Microsoft. And a company can't survive on feeding just the hardcore fanboys wet fantasies.

I say do it for WP9, definitely.

IMO, not at the moment, releasing one this year would hurt the wp8 base and nokia as well. MS partnered up with nokia to grow the platform, let them, they are the premiere OEM for wp8 devices. I am ignoring HTC since i dont thin kthere is demand for their devices.
Nokia released the lumia in the U.S in November, i'd give them at two years to build up the user base. We are heading towards a year now, so by next November, if things dont change, come out with a surface phone. If performance is not good over the next two quarters as well, i'd consider coming out early 2014, but i think releasing one in 2013 would be a huge mistake and would stall any progress made by Nokia.
Early 2015 should be the launch play, IMO for sure. MS needs to work on the software, develop new features, develop existing ones that are missing from other platforms, continue to increase apps and get more mainstream apps on the platform, get skype up to par with other platforms and integrate it to the OS. When this is done, come out with a true Surface Phone, no compromises as promised with the Surface. Unfortunately, the surface tablet had a bunch.

Simply, let nokia do their thing, MS work on developing the software and features. When fully ready, come out with surface in 2015.

I agree, there is no need for it! #Nokia #1

I think a surface phone would have been nice, but I ask myself...are there any Microsoft computers or laptops? I don't know...but what I do know is that when someone does something that they were not passionate about from the beginning, the results are not their best, and if Microsoft says that they don't think that they should focus on their own hardware, then I don't either. I would prefer a company that is passionate about hardware to produce awesome devices. Plus they have alot to work on to continue the growth of Windows Phone awesomeness! :) I would rather them focus on that! Lol. :)

I think they should buy Nokia and produce that way. Then again that's my opinion... And I'm entitled to it.

First Nokia wouldn't "sell" itself.
Second why they should do that if they grow once again ? Nokia is finally getting money after symbian got "raped" by droids.
Surface phone should go out if marketshare will start to drop, it's a plan B aka more wp branding and marketing.

If Microsoft make one, I won't complain as it's likely to feature an innovative design and excellent hardware. However, for many of the reasons stated above - particularly around disappointing Surface sales - I hope they don't. There's just not a big enough appetite for Microsoft devices comparatively speaking.

In the US the Nokia brand is considered garbage and Samsung/HTC Windows phones are more popular. Microsoft might need to release a phone in the US if customers here continue to disregard Nokia as a bad brand.

Nokia isn't a bad brand here in the states. It's just unknown. Symbian wasn't popular here in the states like in the rest of the world so most consumers don't think of Nokia outside of candy bar phones that had Snake.

Only if MS can do something truly unique with hardware that nobody else is doing. The touch cover for Surface is an example of a brilliant concept that nobody else in the tablet space has. If they can do something like that then go for it.

I LOVE the kickstand on my Surface. I don't think I can buy another tablet without one due to how I use it. Simple, but very effective.

There was news recently that Nokia had similar concepts much earlier. its very likely that MS just borrowed ideas from Nokia as Nokia clearly is unwilling to jump into the tablet wagon. Just speculating.

No. But if they decide to, all they need to do is add a kick stand.

Nokia is doing a great job, but they really need to improve their aesthetics. The average user typically doesn't know the difference of the 8x and the 920. Most will pick the 8x due to it being better looking (IMO).
I have an 8x (pre-launch) and think it's a great phone, but I'm having reliability issues with the hardware. The 920 beats it in every category after comparing except for weight and looks.
I personally would like to see a Surface phone, but not at the exspense of Nokia. I want to see things play out in the meantime.

Nokia and HTC in my opinion are doing an excellent job with WP, building beautiful phones. If only Samsung could turn things up I think it would really help being that they are such a huge house hold name now. Besides that I think it is a bit early for MS to consider jumping on board building phones.

I would like to see what Microsoft can do. And I bet that they could build a quality device like surface pro or rt.

Absolutely NOT!! Microsoft have already stabbed Nokia in the back by going with HTC. Microsoft NEEDS Nokia as without them they would never have had the growth in WP they currently have now. A MS Windows phone is just them competing against their own top dog,Nokia.

would love to see it, but i don't think it is necessary

Its always good to have more choices. Plus a factory unlocked, full featured variant of Windows Phone isn't easy to get right now.
The idea of having one "reference" device/equipment isn't uncommon in the electronics industry and can serve to ensure that consumers have access to "uncripped" devices and faster updates.


Not sure what Ms could provide that Nokia doesn't already. But on the other hand, competition is always a good thing and can drive Nokia to do even better!

Actaually I think going the route of what Google did with the Nexus 4 by only selling it directly from MS unlocked (same price range as Nexus 4) would be a great idea. It won't hurt Nokia/HTC in the mass market.

With all the phone makers out there, and trying to get them to adopt the OS, I see no reason for MS to produce their own phone. I think MS already learned this from producing Surface tablets and the slow pace by PC makers to move to Win8 with new hardware designs. MS is already in bed with Nokia and HTC... its like sleeping with a super model and her hot friend... why go solo when they will let you hook up with others?

No, it would only deflate Nokia and it would take a massive, multi-year effort to even equal the Lumias.

I think Nokia especially is doing a brilliant job providing phones so I don't think there's any need for a Microsoft Windows Phone right now. I'd much rather they focus on adding more features to WP8 and fixing bugs etc.

This. Most people migrate to wp8 because of hardware offered by Nokia rather than the wp8 itself. Microsoft should stick to software imo.

Just want we need, more fragmentation to confuse consumers, like the Surface RT/Pro overlap hasn't caused enough trouble. Sometimes I think the rampant speculation is detrimental to the success of the platform. All this speculation and even acknowledgement on the part of Microsoft creates an environment of uncertainty. Honestly, what they should have done is Windows Phone 8 for phones and the RT and Windows 8 for the Pro and everything else. It's kind of crazy that we're already talking about the next Lumia and that thing is months from announcement. If Nokia follows the same pattern as last year they're going to make the mistake of announcing the phone months before it's released. Apple is smart, they're tight-lipped about even speculation right up to a week or two before you can actually buy the device. So they avoid premature declines in sales because people have started waiting for the next version. And the problem with waiting too long for release is that people just grow impatient and go with someone else.

You have NO idea what fragmentation means, do you?

The Surface Phone is clearly a plan B device in case all the OEMs abandon Windows Phone. Microsoft isn't putting its fate in the hand of third parties.

If Nokia abandons Windows Phone, then no plan B or surface phone or marketing money can save windows phone from dying a fast and painful death.

Not really but there is a need to stop AT&T and Nokia from falling in love with each other and waiting for their exclusive romance to end so the rest of us can enjoy the best of what Nokia has to offer. (US problems)

From terry mayersons interview, I believe its time for one seeing that he only mentioned HTC and Nokia as important OEMs. But the phone itself showed not be used to alienate Nokia or HTC.

Microsoft is a software company only this last decade did they start making hardware.

Only if it is a high-end device. Let Nokia continue to make the low to mid-end devices, along with their own high-end devices. Actually, I would rather just MS buy Nokia already.

They should make a high end phone with the choice of a 4.0" or 4.8" screen. I don't know why no one does that.

I think in the business market there are stil many who prefer a phone with a keyboard. There is something to win there by delivering a QWERTY phone. But as it is the Windows Phone OS isnt build to support QWERTY so its not up to HTC or Nokia.

i'd never buy a Microsoft phone unless it was unbelievably stunning or value for money as their customer service is pretty crap. How would i contact them about issues? you cant even contact them properly without them just sending you to the community

Huh? That's not true. They have many support outlets, email, and live support chat. You should search more.

I agree with the quote. I would also have concern that building the hardware would reduce the resources to improving Windows Phone OS. Now, all that being said, I would still buy it in a heartbeat.

I would love to see a Microsoft device. Vapour mg with a kick stand and 5" 1080p screen. I'm not bothered about the camera, they don't excite me.

I agree, not right now. Nokia is doing a great job with the Lumia line and you also have the very good HTC 8 series.
Wait some more and if there is no increase in market share, then we bust out the Surface Phone. I would honestly be the first in line for that.

I want Microsoft to produce a flagship phone and sell it unlocked. None of the exclusive nonsense Nokia has with ATT.

I don't want Microsoft to make a new phone but I do want to see them design one & let the Original Equipment Manufacturer (OEM) release it (e.g. Nokia, HTC etc) in the same way the the Google Nexus range works where they change the OEM but Google have designed it. That would be the best way for Microsoft go about doing this where at the same time they are supporting the OEM & this wont give Microsoft a negative image to the OEM's that are supporting the platform & even potential others that might be looking to join, this could even be somthing that could help encourage others to invest.

It should be done as a side project. I would buy it. Make them only available online or something. just throwing that out there

I would like it but seeing how the Surface will probably never be sold in India, don't see why I should care for surface phone. It also won't be sold in India. Thank god, Nokia treats our market with more respect

Microsoft sold surface in very few markets, even Google sells their non-profit Nexus devices in more markets than Microsoft.

I can't tell if you are agreeing with me or disagreeing with me :P but MS should start rolling out it's products worldwide is all I am saying

No microsoft phones please.

I personally think there should be a Microsoft phone, but only if it were a high end device with a large screen to fill the gap in the market (phablet)
I'm thinking vapour mg with kick stand and a 5"+ 1080p display.
Anyway wpcentral said that their source within Microsoft confirmed that they were working on a phone. Now it seems as though they not?

Interesting he didn't mention Huawei, Samsung, or any other manufacturers out there. Nokia and HTC may be the largest WP manufacturers but you shouldn't ignore/forget everyone else.

I was about to comment on the lack of Samsung/Huawei. Both of them were very slow in releasing a device and Samsung has publicly been very negative to the platform (hardly someone you would want to own a significant share of the market).
I would not be surprised if when WP8.1 gets released we only see Nokia and HTC, personally I think that would be beneficial for the platform too at this point, since both companies can release a diverse range of handsets, and having fewer companies means more revenue per a company.
If Samsung KO's HTC in the Android space too then WP might even look more appealing if its the one generating the profits in future for HTC, assuming they do not continue to get steamrolled by Nokia ;)

Not yet, if WP grows enough then yes. I will be preordering if it looks like a surface or Zune HD, with 4.8 screen.

Surface... by Nokia

* Implodes*




Microsoft need to use what little resources they seem to have devoted to Windows Phone to refine the OS, add missing features, and fix desktop sync client. They should not be running off on a tangent right now, creating more work for their internal people and diluting efforts. Nokia is more than capable of leading the hardware charge for Windows Phone... without MS involvement. To my mind, Nokia is even doing a better job refining the OS than MS is. Sad.

I was hoping for a surface style WP8. MS could have gone the Nexus route - contract manufacturing with one of your partners (Nokia) and sell it direct. Target the fanboys and leave the masses to your partners.

More options are always better.

Would great to see a master piece :)

As recently as november 2012, it was unknown if wp8 would be a success. The way Nokia have approached it since then has been incredible with a well thought out product range. I can see why msft had a backup plan, but now its time to back Nokia to the hilt and help them triple wp8 sales from what they are now. The reason i specifically say Nokia is because htc wont release a flagship wp phone this year. Theyve given up. A focus on htc 8x adverts by Microsoft was thus a strategic mistake. No more, back the eos, catwalk and 928 with shedloads of ads and watch sales soar.

Becouse Nokia doing very good the job by own.

Would MS actually make the phone?? Or someone else??

I think the partners are doing a good enough job too, like the quote said. I wouldn't mind seeing a little more support from HTC in the way of a storage check app, but they're doing well enough as it is.

They can release a flagship device with excellent design,excellent features and excellent pricing

A surface phone would look good next to my surface rt.

I agree with the article about MS coming in if HTC/Nokia are not able to dill the shoes. But they are doing fine. I'd love a Surface phone myself but now is not the time. Maybe when WP8/9 take off and become dominant then MS will have room IMO

As long as Nokia sells its flagship through a single carrier only, there is a need for a Surface phone. I would be perfectly happy to use Nokia if the flagship were sold on T Mo or VZ.

I would love a Surface Phone, following the aesthetics of the current surface line would be awesome

its necessary to keep Nokia on its toes. I would like to see it have a kick stand while on landscape view and keep that sharp look the surface has

It seems to me that Nokia is the only OEM serious about Windows Phone. HTC is slowly building but is spending so much resources and R&D on its android line-up. I wish HTC had just purchased Palm and made SenseOS and ditched the atrocity that is android.

I want a surface phone more than any other phone

No. They have enough to do with streamlining and improving the OS itself, rather to be going off making a phone. If they do that it may not stir up competition but divert extra man power and resources needlessly.

For the time being Microsoft needs to stay out of the phone hardware.

Tome, Nokia is Windows Phone. No need for Microsoft to release the hardware.

I'd buy it. I love my Surface. I would gladly welcome a phone of the same quality. But I'm also a fan of how Apple does things.

One day but only until Windows phone has a stronger presence.

Yes. Nokia and ms are partners, hence all the money that's exchanged hands, so let Nokia make phones and ms can make the software...perfect combo!

One more option couldn't hurt but I agree with Microsoft that they don't need to make a phone of their own. As long as nokia and htc keep impressing us, which they are, there is no real need for a Microsoft phone.

Microsoft's play in this space would be to offer a line of unlocked business phones that are made for the office and the field. Panasonic has a great niche carved out with its Toughbook line. These devices could be sold direct to MOLP customers and bulk discounts. This would allow them to tie in services to offer a turn key company hub solution and push more of their services like O365. Microsoft doesn't need any sort of consumer offering, that's what Nokia does. But the great thing is the consumer could bring his Nokia phone to work and join the rest of the business only windows phones.
They should buy BB just to get their customer accounts and then push this strategy.

I think there should be a Surface phone but Nokia should make it. Maybe call it the Lumia Surface.

Here is a microsoft's best windows phone http://engineeringprogrammingsoftwaregames.blogspot.com/2013/04/nokia-lu...

A Nexus type device would be good, latest updates rolled out worldwide on day 1. May make Nokia provide updates quicker.

I think Nokia is doing a great job with windows phones on Lumia 920, an Awesome Phone...

I think that Microsoft needs to make a Windows Phone. That is the one that I'll be waiting for.

Yes. Why wouldn't there be? Competition is good, and while it was one reason to develop the surface, it better not be the only reason. The market is flooded with Android devices and the iPhone. In that sea of handsets most carriers have but 1 or 2 WP devices. HTC & Samsung have disappointingly left a hole in this effort. Lenovo, Acer, LG have yet to join the fray. MS also has indicated several new Surface devices including smaller tablets, possible phablets and a Surface phone fits nicely within that roadmap.

Microsoft's Windows Phones or OS have only one competition and that is Android... In no way Microsoft is competing against Apple or Blackberry (those are propietary OSs and devices). If Microsoft decided to launcha Microsoft WP devicethen then the competition is on butthe step has to wise. I think they can intruduce a device and see how thecommunity embrasses it first.

If Microsoft kicked Nokia out of tha equation I'd stay with Nokia who is looking after us faaaarr better than M$

All we need is Nokia. I think we don't even need HTC or sasmsung. Or any others for that matter. Nokia and Microsoft should team up and work on hardware and software together as one like apple does. This could solve alot of issues

If it supports micro SD and plays videos from the Xbox store I would buy one.

Would be a dirt move after Nokia going 100% into WP and modeling the whole company around the OS... Just buy Nokia and have them run the mobile section of MS.

I love Nokia but it's absolutely necessary that MSFT produce a Surface Phone to serve as a premium reference device. My cell carrier TMo does not carry the 920 which I really want for its camera and the HTC 8X does not meet my needs...

If the Lumia 920 successor (Eos) could have the form factor of the HTC 8x. It would arrive as one of the best-looking and best-performing phones on the market. Nokia's hardware is better than Apple's, and for a better price. Also, WP8 UI is the cleanest mobile UI by far, and no more complicated than iOS. Microsoft needs to exploit this in the US market.

I think microsoft needs to invest more into the consumer and accessory support. I understand the strategy of presenting and starting big, but it also needs to engage more with its consumers. When more consumers start to see the advantages and potential of windows phone, will only then it be relevant to think of another windows phone. On the other hand, microsoft has been doing well on the consumer engadgement, but did not think things through well enough on the qualities of the surface products. I can't help get the impression that the best of microsoft in a tablet/pc formfactor is split between the RT and pro versions. I am considering the power of the pro but the "frugality" of the RT. If a good gps could be added with the pro two (and perhaps a slightly better camera and stronger wifi antenna), that would be nice.

I wish MS sticks fixing or improving WP 8 and let Nokia take care of Hardware. There are so many things that MS didn't do in their OS and Nokia is actually creating apps to workaround those issues. Isn't it easier if MS does it themselves?

Nokia is the best OEM Microsoft have ever had on their team... the closest one will be HP I guess.
I think MS should buy Nokia, and make a Nokia Surface flagphip phone.

A 7" Surface is good enough MSFT.

So Microsoft wants to teach Nokia how to build better phones, and Nokia teaches Microsoft how to get apps like Instagram on Windows Phone?

I totally disagree. Nokia and HTC (and Samsung) are doing a good enough job. But i do not think good enough is good enough!

Not needed, but I want it. So bad.

I think its Microsoft lagging behind here, Most limitations on Nokia are being caused by OS. they must concentrate on improving the OS, check on the windowsphone uservoice website, most of the complains are about the OS rather than the Hardware,
Nokia is be best, if they decide to make the phone, i don't see them beating Nokia.

Wouldn't mind seeing what they come up with, but pretty sure I'd stick with Nokia anyway. So why bother?

I'd rather Microsoft didn't ship phones, but if they can use the threat of their own phone to get Nokia off of this carrier exclusivity garbage, that would be great. Given where sales currently are, what carrier is really going to want yet another Windows Phone manufacturer? And, frankly, Microsoft did not exactly hit it out of the park with Surface tablets, so what makes anybody think they can do it on the phone side?

well given what you said about, "what carrier is really going to want yet another Windows Phone manufacturer?"
I could say the exact same thing for android... there are ONLY currently three WP manufacturers Nokia HTC Samsung
Android has....more than 5 including that of HTC AND Samsung, and some I'm sure you've NEVER heard of... so i do not know what exactly it is that you are trying to say with that
also... i don't know what you're saying with this "exclusivity garbage" there are WP on ALL the major cell phone carriers in the US T-mobile Sprint Verizon AT&T ALL have there own, and guess what... so NO ONE CAN COMPLAIN... there is a no contract UNLOCKED Nokia WP for any carrier soo yeah again I DO NOT KNOW WHAT YOU'RE TALKING ABOUT


Until there's a handset like the HTC One with Windows Phone 8 on it yes, Microsoft should consider a Surface Phone. There are some nice handsets out there but other than Nokia no other manufacturer has what you would call a flagship Windows Phone 8 device. Microsoft wouldn't have to work too hard, same design language as Surface in a phone with lots of nice tech.

Yes, as an Android fan and owner, having a Windows PRO phone is needed. It'll blow the competition when software integration comes in, ease of development as well since you develop for the desktop and it'll run on your mobile... And the best thing is playing your favorite desktop games in your mobile :) a dream for me

Well a good(no faux metal finish) one with a modular keyboard/game pad like shown in past patent fillings i could see it working out good with the right apps/games

They should compete Nokia in race of Windows Phone. Maybe they have started work on windows surface phone as Microsoft will never pre-announce products before they are ready.



There is a need that the 8 inch surface will have Cellular capability and Windows 8 software support

The whole point of microsoft is to run a general OS on ANY hardware(just about) people were speculate about the surface tablet ..."that is not a good idea" and yet hours after being available for sale online... they were sold out
My opinion drop samsung and/or htc... personally htc phones are terrible... i had the hd7s it was complete garbage...
Microsoft would be stupid to drop Nokia... android has like a million differnet manufacturers for smartphones
MSFT has the same thing with its computers...why not with smartphones...
this would be an excellent addition to the WP family... and one that i would most definitely buy

I want a Surface Phone! I want the kickstand, attachable touchpads (for gaming or whatever). I want its design to follow suit with the Surface Pro 2 line. Oh, and did I mention that I want it in 2014? I will buyout my HTC One contract and start from scratch if given the choice. The build quality of the Surface tablets would totally transfer to a phone platform (5-6 inches). Add a microsd slot and plenty of horsepower and I promise to hit iPhone people with it!!! (in a friendlyish way). I really want a device that will tie my Desktop, Surface Tablet, and Xbox One together. Why isn't Microsoft doing better? Because shortsited folk are in positions that hurt the future.
Windows Central Newsletter
Get the best of Windows Central in in your inbox, every day!
Thank you for signing up to Windows Central. You will receive a verification email shortly.
There was a problem. Please refresh the page and try again.