They may not be "official" but these Instagram apps are just peachy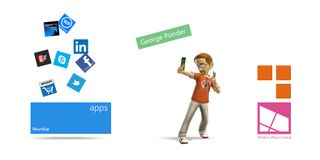 Windows Phone Central App Roundup: Instagram Apps
Instagram is a unique social network that relies more on your photographs than your words. It's a tremendously popular service that, for whatever reason, has steered clear of an "official" Windows Phone app.
But have no fear, there are some creative minds out there and several "unofficial" Instagram apps have popped up in the Windows Store. In the beginning, most were simply viewers to let Windows Phone users look at but not touch the Instagram community.
We now have two fairly decent Instagram clients that not only let you look at the Instagram community but also upload images as well. While the number of apps are still on the thin side, we decided to roundup a few that stand out.
Instagraph ($.99): Instagraph is the app that cracked the code in a manner of speaking. The one hurdle most of the Instagram apps face is the inability to upload photos because Instagram won't share the API's. Instagraph found a way to work around this and was the first Instagram client for Windows Phone to let you not only peek in the window but also upload your images to Instagram.
In a nutshell, you send your images to a Instagraph server which in turns uploads the images to your Instagram account. The downside to this is that there may be a slight delay due to server loads. There were some delays when the app first launched but we haven't heard too many complaints since.
The app itself opens up to a page full of thumbnail samples of the images stored on your Windows Phone. You can select one of these photos to upload and share or launch the camera to capture a new image to share. Once selected and cropped, Instagraph uses an Aviary photo editor to fine tune your images. The editor has filters, stickers, orientation, and exposure tools to give your images a custom look.
Once done, tap the save button and you'll be given the option to add a caption to things then upload the image to your Instagram account.
Instagraph did a really good job of filling a gap with Windows Phone Instagram clients by giving you the ability to upload images. The developers recently updated Instagraph to include integration with Metrogram, a Instagram client that lets you view images and comment on Instagram, for the Windows Phone 8 version. With the integration you have direct access to followers, who you're following, search tags and accounts, and view your liked photos.
In addition to the Metrogram integration the update gives both the Windows Phone 8 and 7.x versions the ability to create accounts, like/comment on feeds, and modify your profile. The updated version 2.0 of Instagraph makes the app a little more well rounded.
Instagraph lacks a trial version, which would have been nice, with the full version running $.99. You can find Instagraph here in the Windows Phone Store.
#2InstaWithLove (free): #2InstaWithLove is an interesting Instagram app that Nokia released to allow Windows Phone users to let Instagram know how passionate the community is about sharing their favorite photos.
#2InstaWithLove lets you edit photos with a classic Polaroid frame and give it a unique look with one of seven creative filters. You can then publish the image to Nokia's online collection at 2instawithlove.com and/or save it locally to you Windows Phone Pictures Hub.
The main page of #2InstaWithLove will display a random sampling images from Nokia's network that can be pulled up and shared via Twitter. You can also share your own images on Twitter with the hashtag #2InstaWithLove.
#2InstaWithLove is a free app for your Windows Phone 8 device that you can find here in the Windows Phone Store.
WPGram (trial/$.99): WPGram is more of a looking glass Instagram app in that you can look but touching is rather limited.
WPGram has pages that display the popular Instagram photos, view your favorites, view Instagram photos nearby and view your latest images. Additionally, if you sign into your Instagram account you can view your profile, like and comment on other photos and follow/unfollow other Instagram members.
WPGram also has toast notifications when your images are commented on and Live Tile support. What WPGram won't do is let you upload images to Instagram.
As far as Instagram viewers go, WPGram isn't a bad option to consider. If you don't have an Instagram account, you can still view the popular image, view images captured nearby and share them.
There is a free trial version for WPGram with the full version running $.99. You can find WPGram here in the Windows Phone Store.
Itsdagram (trial/free/$.99): Where Instagraph broke the ice, Itsdagram shattered it. Itsdagram is a fully featured Instagram client where you can register, manage your profile, upload, comment, like, follow, and find Facebook friends.
Itsdagram includes a Home Page that displays your photos, a Popular Page showing thumbnails of the popular Instagram photos, and an Activity Page detailing all the activity to your Instagram account (new followers, comments, etc.). Pictures can be added from your Pictures Hub or freshly captured from your camera. Images are aligned in a set crop, a standard Instagram square, and you have thirteen creative filters that will give your images a bit of flair. Add a caption and all that is left is to hit the check mark to post on Instagram.
Images already posted to Instagram can be shared on Twitter/Facebook.
There is a free, ad supported version of Itsdagram and a free trial of the paid version is also available. The free trial is limited to one image upload to test things out and you'll need the full or free version to create an account (that is if you don't already have one).
You can find Itsdagram Free here in the Windows Phone Store and Itsdagram (running $1.49) can be found here in the Windows Phone Store. Keep in mind Itsdagram is for Windows Phone 8 devices only.
Wrapping it up
There are a few more Instagram oriented apps in the Windows Phone Store but these jumped off the page. Instagraph and Itsdagram are, for the most part, fully functional Instagram apps. While WPGram is more of a viewer and #2InstaWithLove is a really nice way to give your photos that Instagram feel they are only a portion of the big picture. For that you'll need to try Instagraph or Itsdagram.
It's a little bit of a coin toss as to which of the more "fully" functional Instagram clients is better. Instagraph does provide uploading but in an indirect fashion. The development team continues to be proactive with the integration with Metrogram to provide users more access to their Instagram accounts. There is also efforts being made by Instagraph to include integration with WPGram.
Itsdagram takes a more direct approach to things and gives you just as much access to Instagram but under one roof. While the integration with other Instagram apps is a plus for Instagraph, some may not like bouncy back and forth between apps to get full feature set. While Itsdagram lacks the Aviary editor Instagraph has, the filter set is pretty nifty in its own right.
Both are fine Windows Phone apps that approach things a little bit differently. Not sure if you can go wrong with either but personally, I like the user interface with Itsdagram a little better. And that's not to mean Instagraph's UI sucks wind.
The downside to it all is that there isn't a trial version for Instagraph. Itsdagram does have a trial version limited to one upload or the free, ad supported version to give you a feel for things. I understand the expense involved in maintaining the Instagraph servers but, it would be nice if Instagraph had a one-upload trial to let users try things out before buying.
While the easiest solution would have been for Instagram to have done the right thing and developed an "official" Windows Phone app, it's speaks volumes about our development community who rose to the occasion and fill the void. Heck, you could easily make the case that Itsdagram and Instagraph are nicer than the "official" apps found on other platforms. We may not have missed out on anything with Instagram giving Windows Phone the cold shoulder.
As with all our roundups, we only have time to scratch the surface on all the apps available in the Windows Phone Store. If we missed your favorite Instagram app, feel free to toss it out in the comments.
Oh... and also...
If Instagram is your cup of tea you can follow the Windows Phone Central Instagram page here. The Windows Phone Central page is still in its infancy but look for tons of pics soon.
You can also follow some of the Windows Phone Central staff members. You can find Dan here, Sam over here, Michael's page is over here, Jay Bennett our app developer and podcast master is over here and my Instagram page is here.
Get the Windows Central Newsletter
All the latest news, reviews, and guides for Windows and Xbox diehards.
George is the Reviews Editor at Windows Central, concentrating on Windows 10 PC and Mobile apps. He's been a supporter of the platform since the days of Windows CE and uses his current Windows 10 Mobile phone daily to keep up with life and enjoy a game during down time.