Thurrott details 2011 WP7 updates Mango and NoDo (as in No Donuts)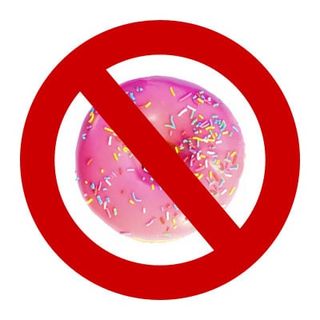 Microsoft insider and author of Windows Phone Secrets Paul Thurrott has revealed some additional details about some of the Windows Phone 7 updates we can expect in 2011. We've discussed several of the rumors that have been floating around, and Thurrott confirms much of what we've been hearing.
The first update, rumored to be announced tomorrow night at the opening keynote at CES in Las Vegas, is entitled "NoDo" (No Donuts) reportedly in response to Android 1.6 (Donut). Thurrott reports that NoDo will RTM in January, with consumers seeing the update in the early February timeframe, after testing by carriers. NoDo will have copy and paste, CDMA support, and supports Qualcomm's 7x30 chipset.
Thurrott also confirms what we've been hearing about Mango, which has been termed a "Major" update to Windows Phone 7. Mango should see HTML5 and Silverlight support within the browser, also bits of the Trident 5 rendering engine contained within Internet Explorer 9. Referred to within Microsoft as the "entertainment" branch, Mango is something we will definitely be looking forward to.
From a scheduling standpoint, Thurrott makes it clear that we should expect more updates between NoDo and Mango, though he doesn't go into additional detail.
We'll be on hand at CES this week to keep you up to date. For the latest and greatest news, follow us on Twitter (@wpcentral, @backlon, @philnickinson, @tferrill).
Sweet. Good to know Microsoft is on the hunt and will stick to their dedication to the platform. Also it's hard not to laugh a little bit at NoDo. BUT I'm not very happy about the carriers still having to check the updates; I thought that was the point of WP7's use of Zune like the iPhones use of iTunes, to circumvent annoying carrier checks?

"NoDo" lmao thats awesome

MS does most of the carrier testing as well but still lets them do it on their own, in the end though there really shouldn't be any reason for a carrier to put a hold on an update since MS does all the checks on their end. This shouldn't and probably doesn't effect unlocked carrier free phones, like mine, I should get the update once MS is done with it.

If MS really allow the updates to be delivered by the carriers, and they take months and months to deliver the updates to the users, I'm gonna go ahead and stick a fork in WP7. It use to take AGES up AGES to get releases from AT&T for every Windows Mobile phone I've ever had. Hopefully it's not true, or the carriers will be on their job.

It's not like the old days. It's not so much the carriers need approval it's just that they can include their own updates (software)to the mix. That cooperation needs the carriers and MS to have to go back and forth a few times. Personally, I think Thurrott is making too big a deal out of it as no one has yet seen the process.

How do you know it's not exactly like the old days. How can you say he's making a big deal out of it since non one has seen it yet. He probably has inside information. He seems to really want to see the platform succeed. Maybe your not making a big enough deal, you know you've never seen it yet either.

The new model and the old model aren't the same, the updates even carrier ones all go through MS and the Zune software, not through some carrier app or system. MS also does the same carrier testing they do to make sure things are fine and ready to go so unless some carrier is being anal about an update they should come out without delay.Also like Daniel said, any carrier updates, like to the core apps or something else has to be sent to MS and then pushed out by MS, so it's basically the other way around this time. The licensing also says you can delay an update only once, next time around it'll go out either way, it's in the terms and has been stated specifically.

Carriers can delay updates a single cycle. How long that translates to remains to be seen...

What we need is the Windows Live Messenger Client and Skype on WP7!

Skype comes with socket support which should be coming in one of these updates.

Yeah I'd love to get skype on wp7.

I'd like socket support so I can get an IRC client actually, not so much skype.

Good to hear. I'm not as worried now. :p

Hopefully we will get turn by turn directions too.

I wouldn't be surprised if it showed up on mango.

so does this mean no sprint love at ces?

"Thurrott reports that NoDo will RTM in January, with consumers seeing the update in the early February timeframe, after testing by carriers. NoDo will have copy and paste, CDMA support, and supports Qualcomm's 7x30 chipset."

We'll probably see the devices and so on at CES but they'll probably hit the shops late Jan or first week of Feb when the update also goes out. This way the CDMA phones and the current GSM phones all get the same OS version together.

My hope is Sprint releases more than the HTC Pro 2. I would love to snatch up an LG or Samsung device.

I'm loving my LG Optimus 7, the Play To app is great!

I know its not "the same" but i really dont like that the carriers have ANYTHING to do with the updates...look at anything android it just never happens. I HAD a samsung captivate(returned it in less than a month)...The Froyo update still doesnt exist. The ability for a carrier to hold back an update, Are you Fncking kidding me?!?!?! UGH, im becoming so dissaponted with the way WP7 is going. and before anyone says blah blah blah go back to android blah blah, i obviously ditched android a long time ago.

Instead of carriers being able to hold back an update until the next one is release, I wish MS would have told the carriers they get a month, two tops, and then the update goes live.

Quick Update: Charlie Kindle has clarified the "NoDo" codename removing it's ties to Android."BTW, a guy failed to bring donuts to a meeting after loosing a bet. The 'nodo' codename had nothing to do with Android."http://twitter.com/#!/ckindel/statuses/22498194759884800
Windows Central Newsletter
Get the best of Windows Central in in your inbox, every day!
Thank you for signing up to Windows Central. You will receive a verification email shortly.
There was a problem. Please refresh the page and try again.