Tony Bates and Tami Reller reportedly leaving Microsoft (Confirmed)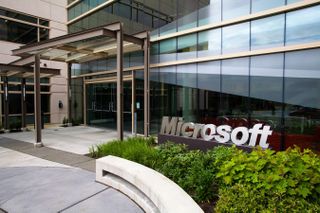 Two senior leaders at Microsoft are expected to announce their departure from the company this Tuesday. Numerous sources tell Re/code that Tony Bates and Tami Reller will leave in a few days. Bates currently serves as EVP of Business Developer and Evangelism and was in the running for Microsoft's CEO position at one point. Reller serves as EVP of Marketing and had her position diluted as her duties were somewhat split with Mark Penn, who serves as EVP of Advertising and Strategy.
Tony Bates joined Microsoft through the Skype acquisition, where he served as CEO. Before Skype, Bates held high positions at companies like Cisco and Internet MCI. He also at one point sat on the boards of both YouTube and LoveFilm.
It was fairly recent that Tony Bates was considered for Microsoft's CEO position. Since the CEO spot was given to Satya Nadella, it's not too surprising for Bates to want to leave Microsoft. He was CEO of Skype before this and almost became CEO of one of the words largest software company. It's not hard to see why he'd want to leave and potentially look for other opportunities where he might become CEO. For example, he's been offered the CEO position at GoPro before.
Tami Reller was in between a rock and a hard place. Mark Penn is currently the EVP of Advertising and Strategy. You'll recall that Mark Penn is the former pollster and political strategist who has worked with the likes of U.S. President Bill Clinton and British Prime Minister Tony Blair. He joined Microsoft in 2011 and is a longtime friend of Steve Ballmer.
Penn is also the guy behind the Scroogled advertising campaign. Which has been received with mix results by tech pundits, but might do ok with consumers. Either way, the set up with Reller and Penn having similar jobs put them at odds. Her departure (along with Bates) is expected to be announced this Tuesday. Although Reller will stay to help with the transition, while Bates leaves immediately.
Eric Rudder, EVP of Advanced Strategy, will temporarily take up Bates' position. Chris Caposella, a Microsoft marketing executive, will take Reller's duties.
This isn't the only recent changes made on the executive leadership team at Microsoft. Last week, Julie Larson-Green, EVP of Devices and Services, received a demotion.
Update: Instead of announcing on Tuesday, Microsoft has today sent out a press release confirming the above changes to the senior leadership team. In the press release, CEO Satya Nadella shares changes to the leadership team that have come about in order for Microsoft to do its best work.
Tony Bates is leaving the company to pursue new opportunities. His position as EVP of Business Development and Evangelism will be given to Eric Rudder as an interim role. Eric will also continue in his normal role as EVP of Advanced Technology.
Nadella also announced that a single leader will run marketing for the company. That man is Chris Caposella, who will become the EVP and Chief Marketing Officer. Caposella will report directly to Nadella. This will allow Microsoft to deliver a single, coherent message across its products.
Mark Penn will now play a new leadership role as an EVP and Chief Strategy Officer. Mark and his team will use data to quickly evaluate and evolve Microsoft campaigns.
This means Tami Reller is out. She'll stay to help support Chris Caposella in the transition period. After that she'll pursue interests outside Microsoft.
Get the Windows Central Newsletter
All the latest news, reviews, and guides for Windows and Xbox diehards.