Touch Diamond appears headed to Alltel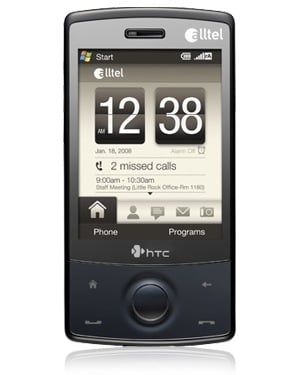 We've known for a while that the HTC Touch Pro is likely going to Alltel. Now it appears that the Touch Diamond see get some love from the little carrier that could.
Alltel's Website has a Touch Diamond page up, though it's not yet accessible from from the main phones and devices page. We don't think this is a typo, mistaking the Touch Diamond for the Touch Pro (that darn name game again), given the previously leaked Alltel Touch Pro photo that Engadget got hold of.
Also, no word on pricing. Or an availability date. While there is a link to download the rebate form (pdf warning), it expires Oct. 30 and specifically mentions the HTC Touch. So we'd expect that to change.
Either way, look for the Touch Diamond on another CDMA carrier in the near future.
Thanks, Brandon, for the tip!
Windows Central Newsletter
Get the best of Windows Central in in your inbox, every day!
Thank you for signing up to Windows Central. You will receive a verification email shortly.
There was a problem. Please refresh the page and try again.