Tracy and Matt unbox the Touch Pro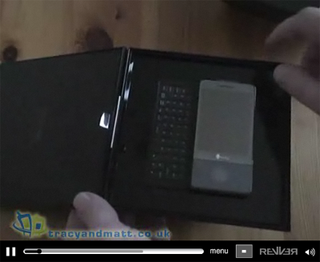 We're still awaiting HTC's latest and greatest here in the states, but over in the U.K., Tracy and Matt have found themselves in possession of a Touch Pro, and they're giving us plenty of unboxing goodness (opens in new tab) of the keyboarded cousin of the Touch Diamond.
Their initial thoughts:
They're also offering up some pics of the Touch Pro alongside the Diamond (opens in new tab), and all we can say is Touch Pro=Whoa - hope you've been working out.
Update: Chris from Mobile Tech Addicts also gives the Touch Pro a thorough run-through and deems it a solid performer, having learned from the less than stellar Diamond launch.
Windows Central Newsletter
Get the best of Windows Central in your inbox, every day!
Nice reviews. The size comparisons between the Diamond look like they're comparing it against the early model with the 900mA battery which was only 11mm thick.

I am so getting the Pro the day it is out!