The TV Show podcast episode 9: 24 hour 11, The Leftovers 2, Doctor Who season 2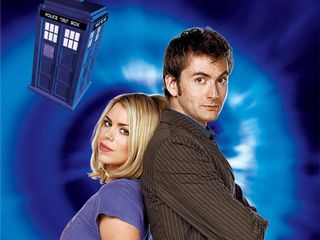 The TV Show is like app or game reviews for television episodes. Whether you're watching on the console in your living room on your Xbox or streaming to your Windows Phone, Surface, or Windows PC, follow along for the week of TV that was. On this episode Dave and Rene try to figure out what the hell happened in the penultimate 24, what the hell's happening in The Leftovers, if anything at all, and talk Doctor Who season 2: Tennant begins!
Support the TV Show: Go to fractureme.com (opens in new tab) to get your photos printed in vivid color, directly on glass. Order with Need and then send an email to hello@neededition.com with the subject-line, "No Spoilers." to get a bunch of extras thrown in!
Shows we spoil
0:00:00 - 24: Day 9: 9:00 p.m. – 10:00 p.m - iTunes

(opens in new tab)

| Amazon

(opens in new tab)

| Google Play

(opens in new tab)

0:13:11 - The Leftovers: Penguin One, Us Zero - [Not yet available online.]
Hosts
Feedback
Leave a comment or yell at us via the Twitter accounts above. Loudly.
Windows Central Newsletter
Get the best of Windows Central in your inbox, every day!
Doctor Who is the tits. Best show on tv for sure!

Anybody who hasn't seen Doctor Who season 2 by now doesn't matter anyway, season 8 is about to start.

Bloody Hell Doctor Who series 2!
What are they going to discuss next "Who Shot JR"

The doctor in the picture is also played in Harry Potter and the Goblet of Fire. As Barty Crouch Jr.

http://www.cbsnews.com/news/doctor-who-unveils-first-full-length-season-...