Twitch broadcasting is currently down for Xbox One users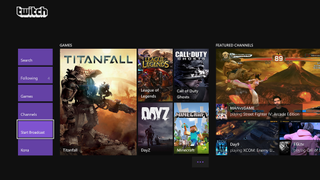 If you wanted to show off your exploration of Fallout 4's wasteland or your cool skills in Rise of the Tomb Raider on your Xbox One console today and found that you can't do that on Twitch, you are not alone. There is apparently an issue with broadcasting on Twitch via Microsoft's console at the moment.
In a post on its Twitter support page, Twitch stated:
Naturally, we will update this post when things are back to normal.
Source: Twitch (Twitter)
Windows Central Newsletter
Get the best of Windows Central in your inbox, every day!
What about live. My system just took a shit. Says its live's fault. Orlando, fl.

A friend texted me asking if XBL was down, but it was working fine for me. You're not the only one having problems with it today

Thank you, it came back up though!

Typical fan boy response, Xbox sucks ps4 rules, your system is garbage

I've been having bad upload speed on Xbox for the past couple days. So bad that I can't even stream anymore. I'm hoping this is related and gets fixed.

Thank goodness that it is down. In the few times that I tried it out, it was nothing but broadcasts filled with young men using fowl language. Discusting, offensiive, racist, filth. Sick bastards.