Ubisoft calling gamers clueless about NFTs is the latest in a long string of insults
The most subtly sinister corporate entity in France and Canada strikes again.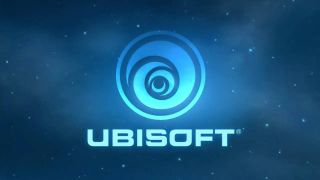 (Image credit: Ubisoft)
If you're a gamer(TM), then you've likely played a Ubisoft game. Even if you don't remember the name of it, since they're increasingly all blending into the same outpost-filled open-world system of haphazardly strewn-together missions and cookie-cutter characters, you've probably ventured through an Assassin's Creed, Far Cry, or Ghost Recon title. But in case the games themselves didn't adequately illustrate the truth of the matter at hand, do you want more evidence as to just how little the company behind those products thinks of its customers? Based on its recent non-fungible token (NFT) comments: It thinks very, very little of its players.
In an interview with Finder, Nicolas Pouard, a Ubisoft Strategic Innovations Lab vice president, had this to say about his company's NFT endeavor and gamers' responses to it: "So, it's really, for them. It's really beneficial. But they don't get it for now."
He also talks about how time is needed to effectively mold gamers' mindsets. It sounds eerily similar to someone talking about using Pavlovian training methods on a dog. But this sort of "gamers are idiots that need to be led to more monetizable pastures" talk isn't new for Ubisoft. The company's actions and products have been illustrating that ethos for over a decade.
A trip down memory lane
Lest ye think this sudden belittling tone from Ubisoft is a shocking pivot for the company, let's go back in time to 2011 when it hopped on the online pass bandwagon in order to curb resales of used copies of games (not a uniquely evil innovation since EA was also big on it, but still, gross). Or, the company's repeated abandonment of Steam, one of the most consumer-friendly PC gaming stores, in pursuit of bolstering Uplay/Ubisoft Connect or, in recent years, its partnership with Epic Games (again, not unique to Ubisoft).
But beyond those two old-school examples of Ubisoft not prioritizing consumer happiness and wellbeing, there are many more examples that are uniquely bound to the company's legacy. Take, for example, its repeated instances of flagrantly false advertising with its E3 showcases. Be it Rainbow Six Siege, The Division, or Watch_Dogs, not a single release in any of those series, to this day, looks as good as the advertised "gameplay" provided by Ubisoft over the course of the 2010s. Seriously, remember when Watch_Dogs was advertised as an Xbox 360 game with presentations that had better graphics than anything that's yet to release on the Xbox Series X? That's the company we're dealing with here.
We're also dealing with the company that loves to trend hop as soon as it sees the opportunity to potentially make a quick buck. Hyper Scape, anyone?
And it gets better. Recall when Ubisoft reinvented the Assassin's Creed franchise to no longer resemble AC, and instead tacked on the name to a bog-standard western RPG formula — with the added barrier of mandatory XP grinding to reach story missions. The company was considerate enough to add XP booster microtransactions to its games in case you wanted to speed things up, but they weren't mandatory. Oh, no, never mandatory. So long as you had dozens of hours to waste grinding on tedious side quests, you'd never need to spend on a microtransaction even once.
Bringing it all home
Whether it's another company's money-grubbing innovation that Ubisoft wants to chase, or its own homebrew solutions such as aggressively misleading advertising to swindle buyers and "optional" microtransactions woven into games that punish you for playing them, this is a company that has, ever since the early 2010s, placed an emphasis on disrespecting its customers and gamers in general.
So when Ubisoft announces its NFT plans and then tells you, the consumer, that you don't "get it" yet and that you need to have a mindset adjustment to tolerate its latest defilement of the gaming landscape, don't be surprised. The vast majority of bad trends in gaming have had the support of Ubisoft. This is just one of those rare instances where Ubisoft says what it's actually thinking out loud, rather than simply illustrating it through actions.
As to why you should care about this latest move, the NFT craze takes things a step further than the usual case of Ubisoft finding fresh ways to disrespect the people who keep it solvent. NFTs and their associated blockchains often have a negative impact on the environment, have dubious (at best) ownership power, and are one more way to inject post-purchase monetization schemes into AAA releases that already cost a lot upfront, especially if Ubisoft manages to compel you to buy one of its games' more expensive "gold" or "ultimate" editions simply so you have access to the full experience.
The company claims that its NFT operation, dubbed Ubisoft Quartz, is energy efficient. But it's yet to thoroughly establish something equally important: That Ubisoft Quartz is consumer friendly and not just another cheap, dime-a-dozen ploy to rake in cash. Based on the publisher's previous moves, don't hold your breath on pro-customer motives being proven true anytime soon.
Windows Central Newsletter
Get the best of Windows Central in in your inbox, every day!
Robert Carnevale is the News Editor for Windows Central. He's a big fan of Kinect (it lives on in his heart), Sonic the Hedgehog, and the legendary intersection of those two titans, Sonic Free Riders. He is the author of Cold War 2395. Have a useful tip? Send it to robert.carnevale@futurenet.com.
Why is blockchain technology considered harmful to the environment? Has the claim about crypto mining's impact leaked over into this narrative where the two concepts are conflated?

because crypto mining companies now run warehouses filled with high end graphics cards running at max speed 24 hours a day 7 days a week. This uses a considerable amount of energy from the grid - which is a major impactor to the environment. Here is a good place to start if you want to understand how crypto impacts the environment: https://www.zdnet.com/article/us-lawmakers-want-answers-about-crypto-min...

It comes down to how the blockchain operates. Proof of Work (etherium, bitcoin) vs Proof of Stake (not widely used at the moment) Here is a link to some info. https://nftexplained.info/how-much-energy-does-an-nft-use/

Because normal money costs almost no energy to generate. It's simply credited to the Treasury's account, or destroyed in the Treasury account. There's really no point at all to requiring some sort of mining operation to create money.

"gamers are idiots that need to be led to more monetizable pastures" 🤔 Ummmmmm, the rise of loot boxes and micro transactions have proven this statement true have they not? And I would also add in the "gaming media" as well.

Another article trying to "read between the lines". I don't see any insult in this at all. I didn't even know what NFTs were and had never heard of them until watching South Park. Then I looked it up and said meh. So, I guess I was clueless at the time. It is really easy. You don't like it, don't participate in it. No one is forcing you. And stop trying to find alternative meanings in what people say just so you can come up with an issue. It is like talking to my ex-wife.

The article is labelled as editorial.
Which means opinion.
We're all entitled to a different one. Mine is NFTs are tulip bulbs. Pure speculation.
Speculative "products" depend on the bigger fool theory: "there will always be a fool that pays more."
Considering the stuff that gets advertised as ridiculously priced NFTs, I have to wonder who the greater fool is going to be.
I'm reminded of the comics speculation bubble of the 90's. https://screenrant.com/the-comicspeculator-bubble-explained/ I'm with Phil Spencer on this. NFTs have no place in gaming. Hopefully MS never is so desperate for cash they have to resort to NFTs. On the other hand either Ubisoft is pressed for cash of they enjoy fleecing the unwary. This will not end well and no reputable company should be involved in this "business".
Just on ethics alone.

To be fair, the author (RC) did not really come out saying he supported NFT's. But in many ways you're absolutely right. Remember cash? (I can barely remember the last time I touched the stuff personally.) Paper money has serial numbers that are unique to each bill. Think back to 10 years ago, or to your parents' or grandparents' generation. Did shopkeepers ever keep track of the serial numbers on the bills of their money? Hell no. It's pointless. A dollar is a dollar is a dollar. Money is fungible, like a pound of all-purpose flour, interchangeable with just about any other pound of all-purpose flour. Having used *that* particular dollar is not really important; the only important thing is the amount. What about today? The vast majority of US dollar transactions (I don't know the true ratio but I am certainit is way, way beyond 1000:1 these days) are digital. Digital dollars are not just fungible, but untraceable. In theory, you could check your bank account today, see $10,000, and then check it the next day and see $9,999 and wonder where the money went. There's no way of tracing the specific dollar lost. Crisis! Damn you, M&T Bank! But here's the thing: Do people actually complain about banks arbitrarily reducing their bank account balances? Uh, no. What about PayPal, or Apple Pay, or some rewards card? No they do not. If that did happen, consumers would lose trust in these institutions instantaneously, and the institutions would rush to return the balances to their previous levels. What about ownership of software (the relevant case here)? Losing access to the Google Play Store may mean you can't access apps or games you own, but last time I checked this isn't a big issue. The Apple and Google software stores are as big as ever; similar platforms have sprung up on desktop OSes. People aren't abandoning the walled garden business model at all. And if you're really paranoid, you can just stick to buying physical games media, although support for older platforms may be an issue. Again, this is a problem for paranoiacs and few others. Same deal with all the other supposed applications of blockchain technology to accounting, property rights and contracts. Blockchain is a solution in search of a problem. It comes up empty every single time. But the buzzwords sure sound cool, they're backed by slick con artists, and cryptocurrencies help money launderers, which is why meaningless unique strings of code are worth thousands of dollars (plus or minus thousands of dollars) on any given day. At least comics are a fun read, and tulips are pretty.

You did notice I said nothing about Blockchain, right?
I'm skeptical about NFTs: a specific product category.
Blockchain is an enabling tech for many different products other than than NFTs.
Two different things.
As for the tulip bulb bubble: you do know about the speculation bubble and its role in economic, right? https://en.m.wikipedia.org/wiki/Tulip_mania
"The term "tulip mania" is now often used metaphorically to refer to any large economic bubble when asset prices deviate from intrinsic values. " Now factor this in: https://www.msn.com/en-us/news/technology/nearly-all-nfts-created-with-o... ...and the Analog hole: https://en.m.wikipedia.org/wiki/Analog_hole Now combine both. Skepticism about NFTs doesn't say have anything to do with blockchain or, for that matter digital currencies, which are both entirely different discusions. (For example, Microsoft Gaming is avoiding NFTs like a plague but MS Azure uses blockchain for other products: https://azure.microsoft.com/en-us/solutions/blockchain/)

But I am clueless about NFT's.

Only if you buy one expecting value.

The time to buy one was last year.

The Time to buy NFTs was and is always Never lol.

I know what NFt are there are complete scam. The end

I think nft's are the most ridiculous thing ever. It literally makes me lol.

Ubisoft's treating us in a similar way to how it treats its employees so these latest comments are par for the course.

It's Ubisoft who not understand items UNIQUE are unique and not for sales.
You play with items, it's for the good choice.
The idea of numbered items is probably good, but with gestion in game and categories players (for example career, gifts)
It's really way of monetization service game.

They are insulting me with the very concept of NFTs. Gamers typically aren't millionaires, or billionaires, like the leadership at billion dollar companies. Nobody gives a flying f*** about NFTs.

I completely agree with the article, every single point. I must say I'm a bit surprised with so much people defending NFTs and cryptocurrencies (and Ubisoft too) in this comment section. I thought better of the people here.

Yeah, the fact anyone's taking Ubisoft's side or not immediately vomiting when discussing anything tangentially related to the company is disheartening. Alas. That's the beauty of free will. At least we've got each other, 'druid. Anywho, brb gonna turn your profile pic into a monetizable NFT

Hurry up and buy them Microsoft lol 😆

It's not like being bought could make the company worse at this point 😶
Windows Central Newsletter
Thank you for signing up to Windows Central. You will receive a verification email shortly.
There was a problem. Please refresh the page and try again.