Unity 4 early access program for Windows Store apps begins, Windows Phone still on the horizon?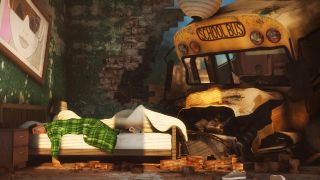 The Unity team (behind the Unity video game engine that powers a number of popular titles) has announced on the official blog that the Windows Store apps early access programme is kicking off. With Unity 4.2, developers will be able to create games for computers and tablets running Windows 8 and RT, publishing them on the Windows Store.
This opens up the floodgates for both developers and consumers to connect with Unity-powered content, but what about Windows Phone?
For the Windows Store support, should you be a developer and feel brave enough to become an early adopter of technology that's still in active development, then be sure to enrol in the programme. The team is particularly interested in intermediate or advanced Unity users. Part of the beta testing phase, those who are in the programme will gain early access to test the new platform, report bugs and provide feedback.
Unity has already played a part with games that are listed on the Windows Store, with the likes of Orcs Must Survive and Gunpowder being among the many Unity-authored titles already available. The Windows Store apps support in Unity 4 is still in development, meaning the engine may not be feature complete nor fully optimised.
Both x86 and ARM systems are fully supported, with the minimum DirectX version requirement being DirectX 11 Feature level 9.1. Existing games can be ported to the Windows Store apps platform using the Unity 4.2 alpha / beta builds and the company will provide a two-month trial license for all registered beta participants, which will unlock the platform support in the Unity toolset.
Note that this beta period is not for publishing games to the Windows Store. Projects developed with the trial license will be watermarked and not for commercial release. Developers can contact the Unity sales department for further information. This is all good and dandy with Windows set to receive a boost in the game selection on the Windows Store.
But back to our original question, what about Windows Phone?
We're still waiting for Windows Phone 8 support from Unity with version 4 of its engine. Version 3.5 is utilised in a number of titles, but with the early access programme for Windows Store apps kicking off, we can't help but wonder if Windows Phone support is far behind. Unity has already shown a demonstration of version 4 running on Windows Phone 8, and we even interviewed CEO of Unity Technologies, David Helgason about it.
When asked about the status of Windows Phone's support, Unity's Vilmantas Balasevicius did respond with the following:
Well, it's no official statement, but we can't bet that we'll learn anything new in the near future. Though we can't imagine it being far off either. Windows Phone 8 is an important platform for Unity to target, especially since it's planning to allow developers who utilise its engine to develop and release titles to the Windows Store. We'll be sure to stay tuned, so watch this space for more details as soon as they're available.
We'll also be holding Unity hostage at the upcoming Game Developers Conference for some answers.
Source: Unity; thanks, @EasyPeasyJD, for the tip!
Rich Edmonds is Senior Editor of PC hardware at Windows Central, covering everything related to PC components and NAS. He's been involved in technology for more than a decade and knows a thing or two about the magic inside a PC chassis. You can follow him over on Twitter at @RichEdmonds.
Shit is always on the horizon but never here...

That's why I'm starting to think, why not own an Android now, then when WP horizon gets here then switch to WP again.


That's what I'm planning on doing.

Ppl always complain. Better on the horizon than never.

Ppl always complain. Better on the horizon than never.

Pretty much my standpoint.

Finally seems like things are starting to pick up for WP8 and the Unity engine can't come soon enough.

"Regarding Windows Phone 8: can't really comment now, but stay tuned for more interesting news…" More interesting news? It certainly sounds like something is in the works, and that is defintiely better than nothing.

So, I'm considering one of those transforming clovertrail machines like the Acer W510 or the HP Envy X2. However, I'm a bit confused WRT "gaming" perf. I get it, desktop/steam games are out. However, it is my understanding that these terrible Atom chips can run anything in the store right? What about higher end games like this in the store? Will it just downscale and still work? Or will I not even be able to install some of these newer games thanks to the terrible graphics chip in the Atom processors?

By any chance, do you have an issue with Atom chips? You didn't get that point across.

I would avoid Atom. its up to the developer to scale for its significantly decreased performance. Its really the lowest of the low end on Win8. I have a Samsung Ativ Smart PC and it barely gets faster framerates than a Surface.

Ok, but I'm really drawn to the idea of a PC/Tablet combo. I have a real desktop PC at home capable of playing high end games, so this would be a companion device and I love the fact that it would get great battery life and I'd still be able to "get stuff done".

All that said, it would be nice if I could periodically play games from the Windows Store, even if they don't look amazing. I'd rather trade off gaming graphics for portability, battery life and no fans.

The main question I have is. Will the Unity engine be compatible with Clover Trail or not?

Well if I'm not mistaken MS is working on making Windows 8 apps compatible with WP8.

one of the advantages when you buy a windows phone you get to learn how to be patient lol
windowsphone future looks bright and i cant wait :)

Will be on the lookout for unity on phone 8. Not that excited about the desktop 8. Windows 8 tablets are still way too expensive...
Windows Central Newsletter
Get the best of Windows Central in in your inbox, every day!
Thank you for signing up to Windows Central. You will receive a verification email shortly.
There was a problem. Please refresh the page and try again.