Unlimited Plans on Sprint, Verizon, AT&T, and T-Mobile Too (Updated)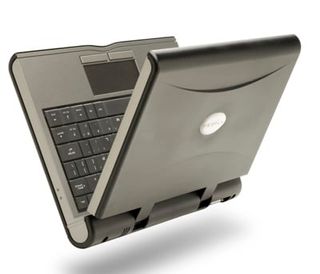 Sprint led the way (though apparently only in 4 markets) with full-on, really really, unlimited everything packages. For $119.99 a month you get it all - calling, data, texting. Of course, it doesn't include tethering for your phone (not that we haven't all found a way around that from time to time), nor can it apply to modem plans. Still - a clean, simple $120 (plus fees) per month is awfully darn good.
Now it looks like Verizon is following suit [via engadget mobile], but with somewhat more complicated plans. By "somewhat," we mean "too much" - witness BGR's accurate breakdown
$99 - Nationwide Unlimited (voice)
$119 - Nationwide Select Unlimited (voice, SMS, MMS)
$139 - Nationwide Premium (voice, SMS, MMS, VZNav, VCAST, email)
$149 - Nationwide Email and Messaging (voice, SMS, MMS, and data)
$169 - Nationwide Global Email and Messaging (voice, SMS, MMS, and international data)
Sprint has always wow'ed us with inexpensive plans compared to the competition (makes up for their poor customer service and rapidly declining subscriber base), and it looks like that trend is going to continue. AT&T and T-Mobile: You're next. This is your future:
Single Price Unlimited Plan
People get used to just paying a set fee for all mobile services.
Carriers become "dumb pipes who keep out of our way"
????????
Profit?
We actually couldn't care less about steps 4 and 5, we just want step 3 postehaste.
Update: Add AT&T to the list [via]. Do you get the feeling all of these carriers had these plans just waiting in the wings, wondering who would be the first to draw? AT&T's Plan is $99 per month for unlimited voice, then you get to choose amongst their dizzying array of text and data choices to add on top of that. In other words, it's "Unlimited lite"
The winner of the first round of "We'll just give you a pipe" is Sprint. What's up, T-Mobile?
Update 2: Yep, T-Mobile too. $99.99 for voice and text, look like data will be extra on top of that -- just like AT&T's plan. As per our comments, Helio has this (and our memory whispers that they were actually the first to do it?), so now... Alltel?
Get the Windows Central Newsletter
All the latest news, reviews, and guides for Windows and Xbox diehards.