Valve Index vs. HTC Vive Pro: Which is better for you?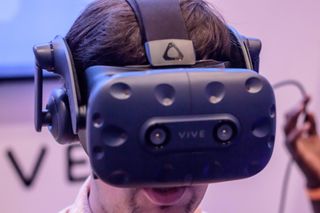 Premium VR for less

The Valve Index is a premium VR system complete with headset, base station sensors, and motion controllers. It has arguably the best display in any consumer VR headset, and it's comfortable to wear with manual adjustments for lens distance and IPD.
For
Higher 144Hz refresh rate for display
Higher 130-degree FOV
Adjustable lenses and IPD
Comfortable fit with built-in audio
Precision external tracking
Against
LCD display with less impressive contrast
Expensive but impressive

The Vive Pro's hardware specs don't quite match up to what the Index has to offer, but its AMOLED displays will deliver better contrast. Lenses can be adjusted, and it features a comfortable fit, though you will pay more for the Vive Pro than the Index.
For
AMOLED display with better contrast
Adjustable lenses and IPD
Comfortable fit with built-in audio
Precision external tracking
Wireless adapter available
Against
Lower 110-degree FOV
Lower 90Hz refresh rate
Considerably more expensive
Valve Index vs. HTC Vive Pro tech specs
Here's a breakdown of the specs found in each VR system.
Swipe to scroll horizontally
Header Cell - Column 0

Valve Index
HTC Vive Pro
Display
Dual LCD
Dual AMOLED
Resolution
2880x1600 (combined)
2880x1600 (combined)
FOV
Approx. 130 degrees
Approx. 110 degrees
Refresh rate
144Hz
90Hz
IPD
Manual
Manual
Audio
Integrated
Integrated
Tracking
External
SteamVR Tracking 2.0
External
SteamVR Tracking 2.0
Design, audio, and tracking
The Valve Index and HTC Vive Pro have similar overall designs, with adjustable head strap, headphones that hang down off the sidebands, adjustment knob on the back for tightening, and a sizeable display box with ample padding. The Index is just a bit more streamlined, with less bulk and a more modern look. You're going to get a comfortable fit from either system and though neither should be considered durable, the Vive Pro certainly looks like it can take more abuse at the hands of patrons or playtesters.
Headphones are adjustable and utterly removable on both VR systems, giving way to a personal headset of your choosing. The Index includes a 3.5mm audio jack — albeit in an awkward spot behind the facial padding — while the Vive Pro has a USB-C port. If you don't have USB-C headphones, you'll have to opt for a suitable adapter. Most Index users are firm when it comes to the included audio solution being all that's needed for a quality experience, while many Vive Pro users make the switch to a personal headset. It will ultimately come down to how the headset fits and what you're used to in terms of audio quality, but if you're looking for the best audio out of the box, the Index should be your first choice.
As for tracking, both head-mounted displays (HMD) actually rely on the same hardware and SteamVR 2.0 tracking tech. The second-gen base stations offer precision room-scale tracking with up to a coverage area of about 33 x 33 feet (10 x 10 meters) when using four pieces. Only two base stations are required to get the Index or Vive Pro off the ground. You're going to see best-in-class tracking from either system, but keep in mind that only the Vive Pro can go wireless with the addition of the Vive Wireless Adapter. With the Index you'll have cables running back to your PC.
Finally, the motion controllers are a huge part of the VR fun. Vive Pro packages ship with rather basic wands, complete with touchpad and the buttons (including trigger) you need for VR games and experiences. The Index package comes with "Knuckles" motion controllers, which are significantly more advanced. They have a unique design that straps to your hand, allowing you to release your grip without the controllers falling off completely. Combined with pressure and touch tracking for your fingers, the Knuckles controllers deliver a natural input for the VR world.
The Knuckles controllers are significantly more advanced than the Vive Pro's wands, but thankfully they are compatible with both systems. If you have a Vive Pro and aren't satisfied with the included controllers, you can buy Knuckles controllers separately and use them with HTC's headset.
Display and lenses
One thing the Oculus Rift S is criticized for is the lack of manual interpupillary distance (IPD) adjustments. This feature takes into account the spacing between your eyes and allows you to adjust the lenses accordingly. The Index and Vive Pro both include a manual dial so you can fine-tune the IPD, giving more people the chance to see a perfect fit. On top of IPD, eye relief — how close the lenses are to your face — can be adjusted in both headsets.
Once the HMD is strapped to your head, you're treated to an impressive picture in both the Index and Vive Pro. Both have dual displays that combine for a 2880x1600 resolution, and the Vive Pro's AMOLED panels deliver deep contrast. You should see deeper blacks and lighter whites than you'll get from the LCD displays in the Index. However, the Index's specs take off from there.
It offers a native 120Hz refresh rate and goes up to 144Hz when overclocked, whereas the Vive Pro tops out at 90Hz. It also has a considerably wider field-of-view at about 130 degrees, while the Vive Pro manages about 110 degrees. Altogether you're going to get a smoother, broader picture with the Index. Add in the fact that it also has more subpixels than the Vive Pro, and you have a picture with less screen-door effect (SDE). If you hate noticing a grid of lines over the display's image, the Index will make a better choice.
Price and PC requirements
With any system, you ultimately want the best desktop PC for VR to get the best experience. Many games will require more performance than what VR manufacturers state as minimum hardware requirements, so keep that in mind when pricing out your setup. Still, HTC and Valve offer a starting point for PC hardware. Note that both HMDs require USB-A and DisplayPort to connect, as well as Bluetooth for the base stations.
Valve recommends at minimum a dual-core processor (CPU), 8GB of RAM, and an NVIDIA GTX 970 or AMD RX480 graphics card (GPU), though you'll get a far better experience with a quad-core CPU, 8GB of RAM, and an NVIDIA GTX 1070 GPU. HTC, on the other hand, recommends at minimum a quad-core CPU, an NVIDIA GTX 970 or AMD Radeon R9 290 GPU, and 4GB of RAM. For a better experience, you should shoot for an NVIDIA GTX 1070 or AMD Radeon Vega 56 GPU (or better). In either case, you're going to need a beefy dedicated GPU and a modern CPU. If you're looking to save money on PC hardware by going with a lesser HMD, the Index and Vive Pro should not be near the top of your list.
Image 1 of 2
Price will no doubt play a significant role in your final decision, and the Index has the Vive Pro beat. For a full setup, including Vive Pro HMD, two base stations, and updated wands, you're looking at dropping about $1,399. This also gets you six months of access to Viveport Infinity, HTC's gaming subscription service. To get your hands on a complete Index setup, including HMD, Knuckles motion controllers, and two base stations, you'll spend about $999. That's a huge savings, only adding to the Index's appeal.
You can buy parts separately for both systems, though you're still going to pay more for the Vive Pro. The HMD alone costs close to $732, while you can grab an Index HMD alone for about $499. Even if you opt for the Vive Pro HMD and cross over with Knuckles controllers, you'll end up paying quite a bit more.
Valve's Index is the best VR you can buy right now
The Valve Index delivers a stellar VR experience at a more affordable price compared to the HTC Vive Pro. Its LCD display might not have quite the same contrast as AMOLED, but it's superior in nearly every other way. It's all contained in a modern, comfortable headset, and Knuckles controllers deliver the best motion-tracked input so far.
Premium VR for less
An all-around impressive VR package

If you want the best PC VR experience on the market and have the budget to back it up, the Index should be the top pick.
Expensive but impressive
Professional-grade VR

HTC's Vive Pro is a high-quality VR system, but its price makes it hard to choose over the Valve Index.
Get the Windows Central Newsletter
All the latest news, reviews, and guides for Windows and Xbox diehards.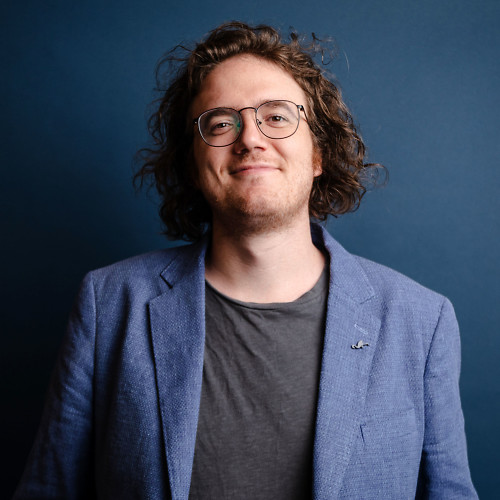 Senior Editor, Laptop Reviews
Cale Hunt is formerly a Senior Editor at Windows Central. He focuses mainly on laptop reviews, news, and accessory coverage. He's been reviewing laptops and accessories full-time since 2016, with hundreds of reviews published for Windows Central. He is an avid PC gamer and multi-platform user, and spends most of his time either tinkering with or writing about tech.