Verizon and Sprint will pay $158 million to settle FCC billing complaint charges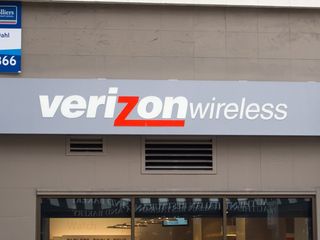 Verizon Wireless and Sprint will pay a combined total of $158 million to settle billing complain charges filed by the Federal Communications Commission. Under the terms of the settlement, Verizon will pay $90 million, while Sprint will have to spend $68 million, for a total of $158 million. At least $120 million of the total amount will go to reimbursing consumers hit with the charges.
The FCC said that both companies billed their customers for "unauthorized third-party premium text messaging services", which has become known under the term "cramming." The government agency previously settled a similar case with T-Mobile in 2014, for the price of $90 million. AT&T also agreed to pay $105 million to the FCC to settle its own "cramming" charges in 2014.
Source: FCC
Windows Central Newsletter
Get the best of Windows Central in your inbox, every day!
And to think they are still teaching "Business Ethics" in College. These Companies are sooooo corrupt. My corrupt list includes
1. Comcast
2. AT&T
3. Apt Rental Agencies
4. U.S.A Banks
5. U.S.A Car Dealers It sickens me to know that we have no one to defend the Good Citizens of the nation from these corrupt Corporations.

Money talks, bs consumer complaints walk, and every consumer complaint is bs to the politicians...until something bigger with more money comes along, then this happens, and they jump on the bandwagon, claim the big gov machine works, and by god they're proud to take credit for keeping the consumers safe and big business in check. The masses eat that crap up.
Meanwhile...

How is att any worse than any other US carrier? You need to add rent to own company's to ur list

I only added AT&T because I am a past Wireless, Internet and Cable customer. I returned phones to AT&T well within the 2wks period only to still be hit with early cancellation fees.

You might want to escalate the issue so the termination fees will be waived... Well, as long as you returned the devices in excellent condition.

Thanks, but I did escalate it and everything was resolved.

Yeah, Comcast has got to be the most evil of all. Ugh!

Even more unfortunate is the fact that the government officials who have been placed to protect us from them are in their pocket.

More in Google's pocket than anyone elses. Google is the largest individual lobbiest in existence.

Where's google on that list?

Great. Can't wait to see how much Sprint changes my plan now to cover that. Bye bye unlimited plan... Just in time for my upgrade.

Correction: Verizon and Sprint customers will pay 158 million dollars to the FCC in the form of increased fees and service charges.

How do you know if your entitled to anything?