Verizon Suggests Freeze-Fix to Some Q9c Users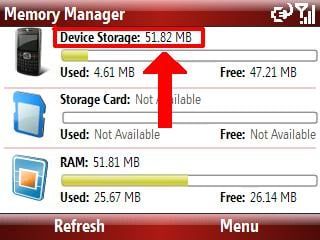 Luke just shot us an email about a very strange text he just received from Verizon regarding his Q9c:
So we dutifully went over to the linked site and saw that they're asking a very strange question. When you head to Start -> System Tools -> Memory Manager, they ask if you have a certain amount of memory listed as free, namely 48.94mb. If you check "yes" and hit next, you get this scary message:
Weird? Weird. Apparently Q9c devices that haven't been updated to WM6.1 are prone to freezes on startup if they have exactly 48.94mb of storage memory free. Their recommendation: upgrade to 6.1. Our recommendation: do just that (here's a link), then sit and wonder why exactly a certain amount of free storage memory could potentially freeze your device.
Thanks for the heads-up, Luke!
Windows Central Newsletter
Get the best of Windows Central in your inbox, every day!
I would almost bet that the number is a flag number for the engineers.
48.94 translates to 30 in Hex and 110000 in Binary. I would suggest that that number represents an error in the system.
Once again, I don't know for fact, but only know that sometimes, strange, random numbers are the engineers way of showing errors (or anamolies).

lawmangrant - you are a genius and a scholar!

huh?????
48 is 30 in hex and 110000 in binary, not 48.94.

It's not the amount of free memory it's the amount of total memory. Don't assume.