VLC releases ARM64 version for Windows 10 on ARM PCs
VLC is now among the first apps to add native ARM64 support for Windows.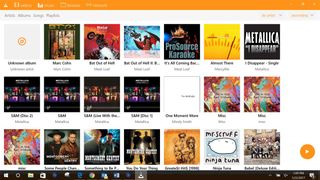 Popular media player VLC has now become one of the first to join the ranks of Windows apps with native ARM64 support (via Engadget; MSPU). The move comes not long after Microsoft launched support for building ARM64 Windows apps in the latest Visual Studio preview, announced at its Build 2018 developer conference.
The first Windows 10 on ARM devices launched earlier this year, and each is based on Qualcomm's Snapdragon 835 platform. Windows 10 on ARM is already capable of running legacy Windows apps via x86 emulation. However, having to run apps through an emulation layer comes at a slight performance cost. Offering the option for developers to recompile their apps to run natively on ARM64 chips should mean that apps are able to squeeze out every last bit of performance enabled by the hardware.
As Microsoft pointed out at Build, native ARM64 support is still in an early preview, so there are some caveats here. While developers can build ARM64 apps in Visual Studio, official support is still lacking. Developers aren't able to submit ARM64 packages to the Microsoft Store just yet, but they can post preview versions of their Win32 apps rebuilt for ARM64 on their websites.
If you own a Windows 10 on ARM PC, such as the HP Envy x2, you can download the ARM64 VLC package from VLC now to get started.
Windows Central Newsletter
Get the best of Windows Central in in your inbox, every day!
Dan Thorp-Lancaster is the former Editor-in-Chief of Windows Central. He began working with Windows Central, Android Central, and iMore as a news writer in 2014 and is obsessed with tech of all sorts. You can follow Dan on Twitter @DthorpL and Instagram @heyitsdtl.
A "slight" performance cost? LOL

Sounds like someone didn't get his raise this year.

Uh, there's a video here on WC that shows that performance really isn't as bad as some want to portray... And that's after using the device exclusively for a month. They say its basically performing as a core i3 which is pretty nice considering the battery life and connected standby features.

They've said native apps run like an i3 but x86 emulated programs run like an atom. There's nothing inherently bad about that dichotomy, but saying the difference in performance is "slight" is simply not the case.

Emulated programs run like an atom? Oh okay, that's all good. Atoms can do some intensive stuff, legacy games, fruity loops. I wouldn't crunch video on one, or play a new shooter, but that's pretty good. With the next round of chipsets emulation is not going to be much of a big deal then.

So, when can we expect a performance comparison between x86 and ARM versions of VLC running in Windows on ARM by Windows Central?

Probably a few weeks. We have computex next week. This actually came out 10 days ago. I mentioned it on the podcast last week. It runs just fine, feels native.

Nitpicking - your picture is of the UWP VLC. This is of course about the Win32 desktop VLC going Arm native. Still that aside this is a positive sign and what should have been happening from the start to port as much software as possible to Arm PC's. Getting something big like Steam and traction there in game ports for Windows Arm would be a smart thing to do next, of course MS should have pushed Xbox PC Arm but didn't well maybe with Andromeda there are signs they might.

You're not going to run Steam games on something like ARM, the power difference is too much. The best way to go is Andromeda or a Xbox Switch competitor that is ARM based, therefore we will game companies make games for it.

I can run tyranny, trine 2, and pillars of eternity fine on my atom tablet. Those are all on steam. Plenty of games on steam can run on slower chipsets.

That commitment to Windows 💙. VLC ftw.

There is plenty of native ARM software outside the store. There was even a small community to bring open source programs to ARM back then when WinRT was hacked.

yup, it was about 200 pupular programs :-)

This is good to see, but do you know if VLC will run on Windows 10 S, since it's outside the MS store? When/if I do go HP Envy x2 I'd like to keep it on Windows 10 S. Although to be honest I probably wouldn't be downloading VLC anyway... but just curious... and would actually like to know the answer, since we may be seeing more of these ARM 64 compiled non-store apps in the future.

From the Windows Central article in May about ARM64 support added to Visual Studio preview: "Microsoft is quick to point out that this is an early preview, and as such, official support for ARM64 apps built in Visual Studio isn't available. Developers won't be able to submit their ARM64 packages to the Microsoft Store yet. However, they can post preview versions of Win32 apps rebuilt as ARM64 on their websites." So once it's official I'd expect the UWP store version to be recompiled for ARM64.

There is nothing wrong with going Windows Pro with your Envy X2. And yes you will be seeing more Win32 desktop ARM64 apps.

You could always install the UWP. It's not as good though. But native windows 10 movie player isn't bad though. And I think Kodi is in the store.
Windows Central Newsletter
Thank you for signing up to Windows Central. You will receive a verification email shortly.
There was a problem. Please refresh the page and try again.