4 Xbox and gaming predictions for 2019
What does the future look like for Xbox and gaming at Microsoft? Our gaming editor Jez Corden has some predictions for 2019.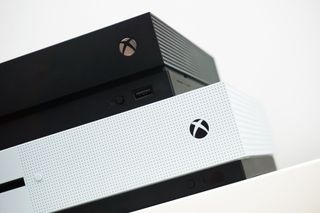 (Image credit: Matt Brown | Windows Central)
2018 was a year of preparation for Microsoft's gaming ambitions. The company spent a ton of money acquiring some big industry names in terms of employees and studios. That includes inXile Entertainment, led by Brian Fargo of classic Fallout fame. Obsidian, known for its unwavering dedication to RPGs. Ninja Theory, and its award-winning work on Hellblade, and Forza Horizon's Playground Games, which is arguably Microsoft's most successful non-Minecraft studio in recent times.
We've been getting rumors about next-gen consoles in the form of codenames Lockhart and Anaconda, seeing glimpses of "console-quality" game streaming via Project xCloud, and we also have a bit of an idea of what exclusive games are on the horizon.
Let's have a peek into the crystal ball and make some educated guesses on what 2019 may look like for Microsoft, considering where Redmond is now, and where it has been.
Project xCloud
2019 should be the year we get to see Project xCloud make its big, hands-on debut. The nascent streaming technology is already being tested internally, with a broader public test planned for 2019. Supported regions for the tests will probably be limited to Microsoft's biggest gaming regions, namely the U.S., and possibly the UK, but it should eventually roll out to every single one of Microsoft's Azure data centers, dotted around the globe.
Far from being simple video-to-device streaming, Project xCloud is expected to utilize a number of tricks to improve the experience beyond the laggy solutions we've seen so far in PlayStation Now and other competitors. Machine learning, local processing, and other technologies are expected to play a part, and we've also heard Microsoft is working with accessory manufacturers to allow you to dock your device with an Xbox controller. I expect we'll see more of Project xCloud before E3 2019.
GameCore
There's a small chance we could begin to hear a little more about GameCore at GDC 2019, but it may also simply be too early. According to our sources, GameCore is a new platform for Windows 10 and Xbox game development, extending and improving the work Microsoft has already done with UWP to bridge the development gap between platforms. We've heard from multiple sources that the next-gen "Scarlett" consoles (which we've heard are codenamed Lockhart and Anaconda) will support both the Xbox One's development environment (bringing full backward compatibility), as well as GameCore.
If GameCore does not show up at GDC, it might make an appearance at Microsoft's dev conference Build, since it's part of a broader effort to modernize Windows, dubbed Windows Core OS.
E3 2019
Sony has famously pulled out of E3 2019, giving Microsoft the floor in terms of platform holders. Some have suggested that Microsoft may hold its cards closer to its chest, given the decreased competition, but I'd like to believe that they'll go all out and take it as an opportunity to put on a good show. I expect that, again, we'll see Redmond utilize the Microsoft Theatre across the street from the LA Convention Center, where E3 is typically held.
We've heard that Anaconda and Lockhart are planned for a Holiday 2020 release, but if I had to guess, I doubt they'll make an appearance at next year's E3, debuting instead in 2020. There's a fair chance Microsoft will tease the new lineup, to generate conversation. Microsoft's early tease for the Xbox One X seemed to benefit the messaging, and the company may wish to get in early, particularly if it truly is planning to ship two consoles, smartphone-style, as we've heard.
For the most part, I expect Microsoft will double down on showcasing its commitment to games, which is where it has received the vast majority of its criticism lately.
Games, games, games, games
Microsoft has the most powerful console, and the best network infrastructure, but what about those games?
With Sony's God of War winning the coveted "Game of the Year" prize at the Game Awards, you have to wonder if Microsoft will ever put anything out that even approaches the level of quality Sony is putting on display across exclusive franchises like The Last of Us, Horizon Zero Dawn, and Spider Man. Most of Microsoft's efforts have revolved around briefer, budget-friendly experiences such as Sea of Thieves and State of Decay 2, relying on its Forza franchise to do the heavy lifting.
Next year, we should hear more about its flagship mature franchise, Gears of War, which is getting its fifth installment. We should also hear about Gears Tactics, and hopefully, Age of Empires IV, both of which we've heard are coming along nicely.
Microsoft will also be seeking to give a platform to some of its new acquisitions, including Obsidian, inXile, and Ninja Theory. We should hear about Ninja Theory's next game, which is widely expected to utilize the firm's rather insane in-house performance capture studio.
We should hear about Obsidian's "The Outer Worlds," which, despite being published by a third-party, will likely feature prominently in Xbox's marketing.
We should also hear about inXile's Wasteland 3, which remains relatively shrouded in mystery. Another possibility for E3 2019 includes Killer Instinct 2, which we've heard from multiple sources is indeed in development, although take that with a pinch of salt until we get some physical evidence.
I also expect some other big surprises for Microsoft on the games front, which remains an area where the company has generally struggled to satisfy its fans in recent years.
Microsoft needs to show it can deliver
If 2018 laid the groundwork for an Xbox resurgence when the next-gen hits, probably in 2020, 2019 will be a year of positioning and messaging. You'd have to hope that now Xbox and gaming have a seat at Microsoft's senior leadership table, that we begin to see some real movement on fixing problems with Microsoft's gaming offerings on PC, as well as with its exclusive games portfolio.
As always, only time will tell, but there are plenty of reasons to be optimistic about Microsoft's gaming future, as it faces stiff competition from Sony and potential future competition from Google's game streaming ambitions.
Get the Windows Central Newsletter
All the latest news, reviews, and guides for Windows and Xbox diehards.
Jez Corden a Managing Editor at Windows Central, focusing primarily on all things Xbox and gaming. Jez is known for breaking exclusive news and analysis as relates to the Microsoft ecosystem while being powered by caffeine. Follow on Twitter @JezCorden and listen to his Xbox Two podcast, all about, you guessed it, Xbox!