5 things I want to see in the next-gen Xbox 'Scarlett' consoles
Microsoft is working on new Xbox consoles. Not a great deal is known about them, but here's what I'd like to see.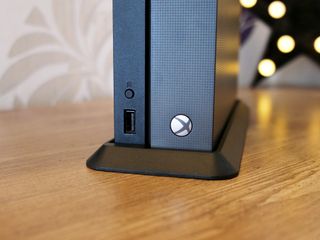 Microsoft is working on new Xbox consoles, codenamed under "Scarlett". We've heard that there will be two console releases, one more powerful SKU codenamed Anaconda, and a less-powerful, more affordable SKU codenamed Lockhart. Very little is known about Microsoft's plans for the new consoles, besides the obvious spec bump, but there are plenty of things the current Xbox consoles struggle with that could easily (and some, not so easily) be improved.
Here are a five things I want to see Xbox and Microsoft tune up for the next big console generation.
Speed up that OS
Probably the most annoying thing about the current Xbox One consoles, regardless of whether you're using an S or an X, is how clunky the OS generally feels.
The Xbox OS has improved by leaps and bounds over the years, but some of the trade offs have been the loss of features, such as snapped apps / picture-in-picture for media playback, among others.
The OS just feels a little unreliable and sluggish, especially compared to the fluidity of some of its competitors. Booting up apps and games sometimes simply fails, for some reason, especially while the console is warming up from a fresh boot. "Getting your app ready," messages are frequent occurrences, which is annoying, particularly when Sony's PlayStation or Nintendo's Switch don't really suffer from similar hiccups. Navigation on the Xbox OS is also a bit and often jittery, with bloated, struggling store pages, with a large amount of ads splashed on the front page.
We have heard that the new Xbox consoles will indeed have a new OS, that hopefully focuses on fluidity, while adopting some of the newer Windows design language we've heard is coming with "Santorini" and other upcoming Windows Core OS platforms. The rumoured inclusion of SSD technology should also help speed up some aspects of the new consoles.
Improve the social experience
One of the coolest things about the PlayStation and Nintendo Switch is how easy it is to snip and share game clips across social networks, with capture buttons baked right into the controller. Sharing on Xbox One has improved, but it's still far removed from what Nintendo and PlayStation have done with their respective consoles.
I would love to see a sharing button baked directly into the Xbox One controller, complete with a fast and fluid method for trimming and sharing clips (with direct video embedding) to social networks. Twitter has been the social network of choice, but there's no reason Microsoft couldn't also incorporate Instagram, Reddit, and beyond, since all of these companies have APIs specifically designed for this purpose.
Hopefully, Microsoft will take the social sharing aspects of gaming a little more seriously next gen.
Better apps
One big pain point for me has been the Xbox apps across Android, iOS, and Windows 10. They all seem to follow the Xbox One OS tradition of being slow, bloated, and unreliable, and I would hope that with the next big Xbox push that Microsoft sees reason to improve the fluidity and functionality of these services.
Doing something as basic as right clicking to invite someone from your friends list, or indeed, even opening your friends list on the Windows 10 Xbox app comes with a painfully slow fade, which either feels like sluggishness-by-design, or some way to try and hide the slow speed of the data coming down from the internet. Either way, it just feels bad. It shouldn't be a painful process to simply right click and invite someone to a party, and it's things like this that have led to the popularity explosion of Discord, which is far faster, has far better features, and is updated far more often than the Windows 10 Xbox app.
There's no excuse for Microsoft, with one of the largest gaming communities on earth, should continue to have some of the slowest cross-platform messaging and group voice chat systems in 2019.
Let's accessorize
Microsoft makes a lot of custom, limited edition controllers, and most of them are truly awesome. However, some of the other Xbox accessories have either fallen by the wayside, or simply slipped out of production altogether. Hopefully with the release of the Scarlett consoles, we'll get a refreshed line up of accessories to go with it.
While it's unlikely we'll see Kinect re-emerge as an Xbox gaming accessory, we've heard for some time now that Microsoft is exploring VR for the next-gen consoles. Hopefully that will materialize alongside Anaconda and Lockhart for virtual reality fans. I mentioned it above, but I'd also like to see a new Xbox controller complete with a share button, and maybe even a built-in microphone button similar to the Google Stadia controller, for use with Cortana and other voice assistants.
It would also be cool if we got a refresh of the Xbox One media remote, with dedicated buttons for YouTube, Netflix, and even Mixer, perhaps, alongside a built-in mic for Cortana / Alexa search gestures.
As a side note, with Project xCloud likely to be a big part of the Xbox next-gen refresh, hopefully Microsoft has given some thought to tactile portable controller accessories for phones, to save us from having to use touch commands.
Games please
This one is a bit of a given, particularly since Microsoft has responded to criticism by purchasing several new studios, as well as committing to growing out its internal teams with new talent. Studios like Undead Labs, inXile, 343i, and Rare are constantly seeking new staff, as they work on new content for Xbox gamers.
One of the biggest criticisms of Xbox this generation has been long periods of instability and non-committal in its platform-exclusive line-up. Sea of Thieves was criticized for its empty open world, State of Decay 2 was slammed for its lack of polish, and Crackdown 3 was, well, Crackdown 3. Microsoft has also disappointed fans with an array of high-profile cancellations, including Phantom Dust, Fable Legends, and of course, Scalebound, among others. Meanwhile, other promising potential franchises like RYSE, ReCore, and Quantum Break were dropped after a single game. There have been some gems, like Forza Horizon 3 and 4, Gears of War 4, and Ori and the Blind Forest, but the hits seem few and far in-between.
Next-gen is an opportunity to refresh Microsoft's image with consumers, and hopefully, part of that agenda will be a reliable cadence of high-quality platform-exclusive games.
Just be awesome
This one is pretty simple: just be awesome.
Microsoft's launch of the Xbox One back in 2013 will go down in history as an example of how not to position your console at the start of a new generation, and while Microsoft has turned the good-ship Xbox around under the tutelage of Phil Spencer, it hasn't helped them catch up to Sony, and Xbox is poised to be overtaken by Nintendo Switch, despite how late Nintendo showed up to the party this generation.
Microsoft is positioning itself well for another shot with Xbox Scarlett and Project xCloud, both of which are expected to hit general availability sometime in 2020, with xCloud hitting previews in 2019. Project xCloud should, if priced competitively with a good content slate, bring Xbox to a huge new potential audience of mobile games, on any screen they so desire. That's hopefully going to lead to more investment in the core Xbox experience, designed for high-fidelity living room gaming, alongside Microsoft's attempt to re-engage PC gamers on Windows 10.
The pieces of the puzzle are all there, we just need to wait to see if they nail the execution.
What do you want to see from Xbox next-gen? Hit the comments and let me know!
Get the Windows Central Newsletter
All the latest news, reviews, and guides for Windows and Xbox diehards.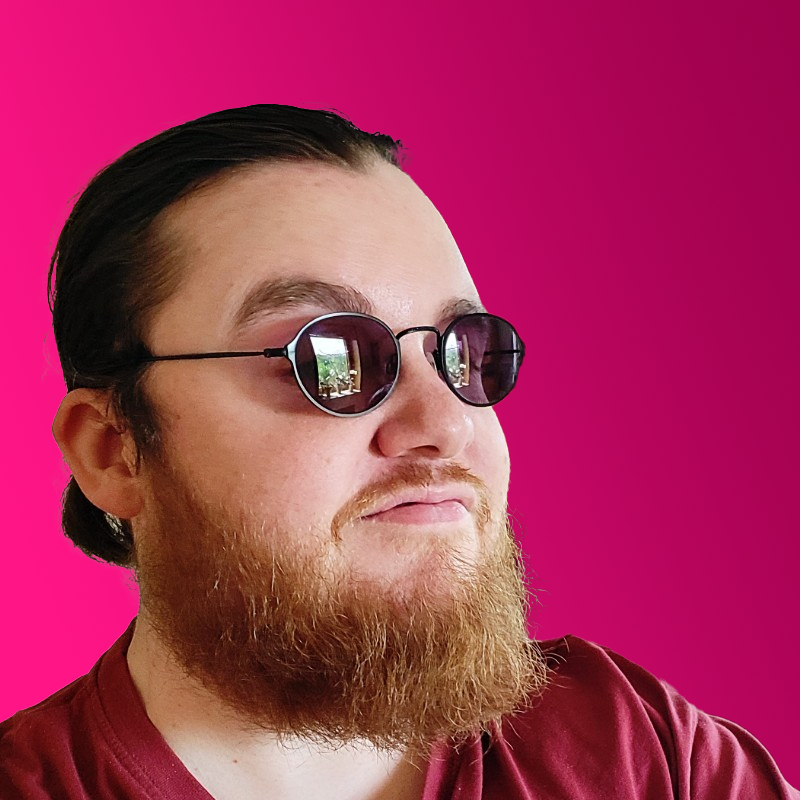 Jez Corden a Managing Editor at Windows Central, focusing primarily on all things Xbox and gaming. Jez is known for breaking exclusive news and analysis as relates to the Microsoft ecosystem while being powered by caffeine. Follow on Twitter @JezCorden and listen to his Xbox Two podcast, all about, you guessed it, Xbox!