Why Windows Central went all-in on Razer Phone with Android
Some of our core audience is apparently offended by us covering the Razer Phone. Here is why we did it and what comes next.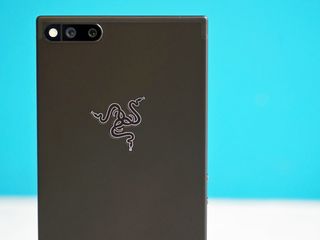 Recently, Windows Central did extensive coverage of the new Razer Phone, which is powered by Android and built for gamers. Razer invited us – and other non-Android sites – to be prebriefed on the phone, which is why we had so much detailed and an in-depth, hands-on coverage.
The big Razer Phone article is our No. 2 story for the last 30 hours despite the fact that we have run nearly 100 articles between Wednesday and now. That should tell you something about interest in this device and our decision to cover it.
Nonetheless, there was some vocal pushback from our core audience. Are we going to start covering every Android phone now? Why is this article even here? How dare you … people come here for Windows news, not Android phones!
As the executive editor, I feel it's only appropriate to address these concerns even if they are in the minority (many in the YouTube comments understood the decision). As I consider myself a Windows phone fan, I understand the disagreement with our choice. It's only fair I address these concerns.
Will we cover every Android phone?
Short answer: no.
Longer answer: Our focus is Microsoft, Windows, and the larger ecosystem that connects it all. That extends to iOS and Android, as Microsoft has a lot of software that runs on those phones that is of interest to our readers.
With the Windows 10 Fall Creators Update, iOS and Android both work with the Continue on PC feature found in the Microsoft Edge browser and Microsoft Launcher for Android.
That makes those phones fair game for our audience who, at this point, are overwhelmingly likely to own one of those devices over a Windows phone.
Despite that, we do not have the time, resources, nor desire to cover all, most or even many Android phones. We will, however, do articles where we think there is interest and cover high-profile devices where warranted.
And, yes, I will be reviewing the Razer Phone. No, we are not paid by, sponsored, or receive any compensation from Razer. We're just fans.
Why Razer Phone?
There are a few reasons why we decided to cover the Razer Phone announcement so extensively. Here it goes:
Microsoft is selling the Razer Phone through its online and physical stores. We go where Microsoft goes.
Razer is one of the most popular makers of Windows PC gaming hardware. We have and will continue to review all its products because it is a well-known brand to our core audience.
We cover gaming for PC, Xbox, and where we can, mobile. Mobile gaming is increasingly one of the fastest growing areas and – with Microsoft's Mixer broadcasting service on Android – eSports is on the rise too including for mobile.
The Razer Phone is nearly a pure Android experience with an unlockable bootloader. That makes it appealing to those who – like us – want to load it up with Microsoft Edge, Microsoft Launcher, Cortana, Outlook, Xbox app, Authenticator, and Microsoft Office, and set many of those as defaults.
We don't publish articles every day asking if every story will be of interest to all readers. And the vocal one percent is just that – the one percent. While I will always engage with our core audience in comments and listen to their concerns, advice, and learn from them, that doesn't mean our site direction is going to be dictated by them.
https://www.instagram.com/p/Ba_PQhmlwWY/?taken-by=ricker666
Despite what people have assumed, our site is very healthy for traffic, revenue, and growth. Anyone can look up our traffic on Alexa or Quantcast. We're doing so well because three years ago we shifted away from Windows phone to all Microsoft and Windows products. We now have 14 writers, and we'll continue to expand and thrive. This move was not one of desperation but of our ability to cover even more.
Windows phone users need alternatives
I respect and understand those who wish to remain on Windows 10 Mobile and stick to their Lumia 950, HP Elite x3, or Alcatel Idols 4S. There is nothing wrong with that. We will continue to cover those phones, the OS, and any relevant news, such as the HP Elite x3 now on Verizon.
However, many Windows phone users are looking to switch to another platform. As Windows 10 Mobile owners we are in a unique position to share our experiences with alternative hardware and OSes.
Many of the editors and writers here agreed that the Razer Phone was appealing to them. For those looking to jump to Android, Razer Phone could be on your short list. With Windows 10 Mobile on maintenance mode indefinitely, we owe it to our readers to not only follow where they are going but help guide them there – after all, we are in the same position and looking for new smartphones ourselves.
And for those focusing on our site name and suggesting we should change it, I'll let you in on a secret: Site names don't mean anything. It's the quality and consistency of the content that matters.
Windows Central loves technology
Finally, we are all here because of our interest in technology. It surrounds us, is part of our everyday lives, and 2017 is one of the most exciting years ever for tech lovers. From mixed reality to PCs that run on ARM processors, 4K gaming on a console, Microsoft software nearly everywhere, and yes, powerful smartphones, it's a great time to be in this business.
Picking sides between Google, Microsoft, Apple, and Amazon may be fun in comments, but in the real-world, most people are not nearly as partisan. Each company has its good and bad sides. We're here to help you understand it and get the most from it. If that means covering an Android phone from a favorite gaming PC company that Microsoft is selling, that is where we'll go too.
And if all that bothers you, I'm not offended. Feel free to skip over articles that are of no interest; it's perfectly fine. It's just a phone, after all.
Windows Central Newsletter
Get the best of Windows Central in in your inbox, every day!
Daniel Rubino is the Editor-in-chief of Windows Central, head reviewer, podcast co-host, and analyst. He has been covering Microsoft since 2007 when this site was called WMExperts (and later Windows Phone Central). His interests include Windows, laptops, next-gen computing, and for some reason, watches. Before all this tech stuff, he worked on a Ph.D. in linguistics, watched people sleep (for medical purposes!), and ran the projectors at movie theaters because it was fun.
I'm glad you are covering the phone and appreciate it. Heck I'm selling my GS8+ to get one of these phones.

Hope you enjoy it! I'm enjoying the early unit I've got a whole lot. It's not perfect, but so much of it appeals to me it's hard to resist.

Does the refresh rate kick the hell out of the battery? I need a good camera, so I'm hanging on until next year, I think. Then going Android. Had a play with a few today, the landscape typing is better on my 950 xl.

@peachy001, Daniel mentioned in the hands-on video of the phone that it dynamically scales to save battery and you can manually scale lock refresh rate in settings.

Yeah, I caught that previously. Just wondered what real world was like. I think Sharp did the panel, and they are releasing some of their own phones in Europe next year. Looking forward to it. The battery size is great on this one. Sadly, the lack of wireless charging prevents me getting the u11 plus, the V30 is gorgeous but flawed by the screen and low light camera performance, Samsung edged screens look awful and their colours are too much for me, the Sony devices are nice and have epic slow-mo.

Fair point about the refresh rate on real world usage. I believe Sharp dif create the display, it would be intresting to see what they do in the phone space. After all they pretty much have and make the components for phones. I hope they add a dedicated camera button. In regarda to wireless charging it's decent in a handful of scenarios suchas charging your phone whilst your out at lunch in a cafe, but more often most cafes have wall plugs and fast charging is more efficient compared to Wirelessly charging through the table top. Personally I think fast charging has slowed down the wireless charging momentum alot. As battery capacities in phones get bigger, it will take a lot longer to wirelessly charge. The samsung edge screens are like marmite lol. I have heard mixed reviews about sony's camera quality. But lately as almost everyone has either a galaxy series or iphone, it's not been possible to ascertain how Sony are doing on that front with their latest smartphones.

Funny thing is, I got a free wireless charger with my 920, 5 years ago. For the first year, I didn't use it. Saw so many on here, raving about it, so I gave it a try. Put it on my bedside table, and it is still there. Love the slow charging, whilst I sleep. I no longer put wear on my usual port. When I got my 950xl, carried on. Love it, and a major feature for me, ymmv. The HTC U11+ was gonna be my next phone. Sadly, they omitted wireless charging. A real mistake, as HTC nailed the camera, the bezels, looks, and oh, that huge 3930 mAh battery. The Sony ones have a gorgeous looking build, but way too huge chins and foreheads.

I'm using that old mini "hockey puck" wireless charger from Nokia on my Galaxy S8--same one I used on my Lunia 820 and 950. Super convenient and works like a charm, even with the thin plastic case on the S8.

It looks like one fraction of a second epic slow motion. I was interesting in those phone because of that but changed my mind when I read that it is just for around half a second.

Haven't really tested the battery properly, only had it a couple of days. But it seems OK in normal use.

Not sure I would pick a gen-1 Razer over a Samsung GS8+, but, I too very much appreciate the other-platforms-MS-supports coverage. Things that are a big deal to me that MS does that I want to see covered in no particular order: Good UWP/MS Store apps for Win10 or Xbox - Spotify change coverage by WinCentral was truely very helpful.
Windows 10 Updates - WC finds a way to make the new features exciting instead of reading off like patch notes.
Microsoft Hardware Projects - Surface, Hololens, wareables
Microsoft Applications - especially improvements to things like Cortana as they roll out, the still-in-development "To-Do" app, new features in Outlook for Android, HomeHub, etc.
XBox Updates
XBox Upcoming games - game reviews themselves I'll probably go elsewhere for, but new titles is news.
MS Nerd Culture articles, like the NinjaCat story. Keep it coming WC team.

At present, the Note 8, Mate 10 and Razer Phone are on my short list if my L950XL breaks and forces me to switch. I would like to give the rumored Surface Note a chance if there is one. I will try to keep using L950XL for as long as I can and wait for the arrival of a new SD845 based foldable phone next year, either Andromeda or Android.

Try the Mate 10. After letting go of my Icon, I found the Mate 9 to be my favorite.

Don't overlook the essential phone either. What a brilliant design. I think if Nokia was still Nokia, that's what their phones would be like.

""Heck I'm selling my GS8+ to get one of these phones" WHY? I just purchased a GS8+ and regret it, not because of hardware features, but got OS issues. But i am not a gamer.

Yeah, the Samsung android experience is crappy for sure .

Are you seriously selling a Galaxy S8 for a Razer phone? 🙈

TL;DR, they're a tech media company

Exactly!!! What are people thinking? Imagine if they tried to stay as "Windows Phone Central", they'd be out of business now. Even Bill Gates and Joe Belfiore proudly recommend Google's Android OS over Windows (except for on PC's). What are these guys suppose to do, starve? Obviously, they have to walk a fine line with Android Central now. Android Central will get cover all the really innovative and new stuff like, Android phones, up coming OS features, IOT, home automation, watches and wearables, TV's, and on, and on... With Microsoft saying "please move to Android", Windows Central has to get some of those crumbs. Also, a quote from Joe Belfiore states, "I switched platforms for the app/hw diversity." Guess what, the "app/hw diversity" advantage will not disappear even if Microsoft produces some new mobile device, so Joe is unlikely to ever come back. Anything smaller than a laptop, and Android will maintain the "app/hw diversity" that Joe says is the number consideration when choosing which OS to select. There is even more "app/hw diversity" for Android in smart speakers, so it wouldn't make any sense for him to buy or recommend the Hardon Karman Invoke, and if you look, he hasn't recommended it. Google just keeps quickly iterating, and iterating, and iterating until they win. When it's important, they don't quit. They were behind Apple in smart phones, and the first Android phones were horrible. The second versions, and the third versions were horrible, but they just don't stop. When they pick a battle they feel is critical, they fight to the death. They did the same with wearables too. The first Android wearables were awful, but now they are very nice. Chromebooks are in third place and they only see "taillights" on laptops right now, but Google isn't even close to quitting. They may agree that "they don't see the need for a third PC OS ecosystem", but the difference is they don't plan on staying third and they don't care how long it takes. Chrome and Android are merging, billions of people use Android, and Google won't quit, so Windows is in trouble in the long-term, and Windows Central has to position themselves of the long-term. Get over it.

Lol there is no need for this wall of text. That's exactly what we are saying: they don't have enough readers just writing about windows and Microsoft (strictly) related profucts so they are trying to cover anything and everything tech related because "it has some apps that communicate with other windows programs". Microsoft put them in this position of having to choose between closing the website or cover android products, because only phone articles get a decent number of readers and when they have run out of Wards articles about speculation on speculation about speculation about phones they had nothing else for the audience. And this is kinda sad and it's all MS fault, they lost consumer interest by abandoning the consumer space, abandoning programmers, abandoning website writers.

@infosage, I agree 100 percent. You hit the nail...I upvoted you so you have a positive number before the Fury of the fanbabies here get at your 100% truthful comments!

I don't believe this article needed to be written for a "minority' of people who were complaining. Doing so only gives them more leverage. Perhaps, that is what is desired by the writer - more readership even if it is meant as an article to rile them back up. EDIT: I like the phone! I had pre-ordered one. Couldn't find the one with the green badge, though.

This article was written because they know that without phones they don't have much of an audience so they need to try and justify random articles about android phones. I agree with you, there's no need to write this article since it only looks like they are "climbing on mirrors" as we say in Italy.

True. Despite MS having MS programs on iOS and Android, they don't have anything Windows related, and this is Windows Central, not Microsoft Central. I read and enjoyed the articles - they're better than the ones on Android Central! - but they're still rather 'inappropriate' on this site...

I disagree. If you go back to the original article in which they discuss the move from windows phone central to windows central, they clearly state they are covering general Microsoft news (despite the name being windows central). And no, I don't think the majority of people who come visit the website are here only for phone related news. If that was true, people wouldn't even bother coming here and would just go to android central for their phone related news.

You don't have to think, just look at the numbers and you'll see the majority is here for phones. The editors can confirm this and the fact that they now need to write about android phones confirms it by itself.

@Manus Imperceptus, NO, inappropriate would be doing an article on vibrators or something....This is a phone, made by a computer company that uses windows as their base. They do not use Chrome, they do not use IOS...ONLY WINDOWS. Secondly, THERE ARE NO WINDOWS PHONES. Microsoft KILLED THEM. Most SANE people would go...ok, lets check out whats available to purchase....NOT SCREAM I AM USING NO PHONE instead of a windows phone like a little baby. This is the writers here, providing choices to people who love windows on their computers, and want a new phone. I, for one, am sure as hell not buying a friggin 2 year old device that has abandoned software and hardware. That is INSANE!

I have never really had an issue with WC covering other OS' or devices. Like you said, eventually we may all HAVE to look for alternatives. Keeping up with trends and what offerings are available from other WP fans is a great way to keep options open. And, the site needs to make money as well so, again, I have no issue with articles such as this. I don't even feel as though it requires an explanation. Saying that, I don't really find much to be interested in with this phone. I don't feel as though I need a high-end gaming phone. The line between your ultra-affordable Android offerings and ultra-high-end offerings are not worth the 200%+ price difference in my opinion. I really wish HMD would spread their wings a bit and release an all-around great phone under the Nokia name. I have an Xperia but it doesn't do it for me so I picked up a Alcatel Idol 4S to wait to see what happens. I really wish MS had the balls that Razer has and released an Xbox game-centered phone similar to something like this. High-end Xbox, high-end Surface, high-end Surface Book, high-end Surface Laptop....high-end phone? Nope!

An X-Box phone always seemed like a no-brainer, but, alas, here we are.

I thought originally Microsoft had said that Window Phone was suppose to be their mobile gaming platform. I guess that idea went out the window early on.

Gaming phones never found a market. Nokia didn't manage it with the N-Gage (and in that time, Nokia ruled supreme in the mobile market), Sony didn't succeed with their Xperia Play either and they have the PlayStation audience with them.
An Xbox Phone wouldn't have more chances. Razer is extremely likely to follow the same path. They'll need a miracle for this phone to not flop. And no, I don't think Razer fans are enough to prevent such a thing. But we'll see.

Come back when it sells out. As it most likely will. All new Razer hardware sells out. Their fans are like Windows phone fans but less snarky. I mean, I have this phone. It's a very good phone. It doesn't 'look' like a 'gaming phone' for one like the god awful N-Gage or the equally stupid looking Xperia Play. It also doesn't need specialist games, like the Nokia, or the backing of first-party stuff like Sony. It's just Android. Play Hearthstone or Candy Crush. Doesn't matter. It's a regular phone.

Selling out something produced in low numbers doesn't mean anything. Give us numbers.

@MR CATFISH, I agree. An xbox branded phone would be a great seller. Nadella, on the other hand is creating a LinkedIn edition It's grey (just like all the cubicals the average LinkedIn user dwells in), It only runs office 365, as you are not allowed to have fun, and the camara is monochrome just as the world looks to the average LinkedIn user.

I've often thought Microsoft missed a huge trick not releasing an Xbox branded phone. Xbox is one of the brands Microsoft owns that people passionately love, people that weren't buying Windows phones. Razer never half-asses anything. It didn't get where it is today by being afraid of doing something new. In that regard, Windows Central is a lot like them :)

I said the same back when Windows Phone 8 was first launching. The co-host on our radio show said I was nuts lol.

@Tjalsma. HMD are taking the slow and steady approach, as after all they have nothing to lose and everything to gain. By going all out now, they will have everything to lose.

Great article. Perfectly understandable. 👍

Can't wait for the Alienware phone. :D

Daniel. Do not appologise for the Iittle crybabies in here. You did a review on a phone. That phones maker has a big stake in windows based computer devices. That phone is awesome.....if the little babies in here cannot handle that....EFF EM. Great phone and great review btw! KEEP IT UP!

My downvotes PROVE MY POINT!

No. They just prove you're an obnoxious pre-teen...

ha ha ha...waaaaahhhhhhh crybaby!

Your down votes have nothing to do with what you stated. They have everything to do with you coming on every article to bash MS and their products.

@editguy...I do not do that...I state facts regarding windows phone mainly. I love my windows 10 computers, my xbox, I even use a 950xl as a 3d scanner camera for my custom motorcycle business. So, it's fanboys that cannot handle any negative comments regarding MS mobile ventures...too bad the little fanbabies don't read what I type.

They just prove the point that littering your posts with immature namecalling tend to make people view them as... well.. immature. To be fair, the actual "content" of your posts, more often than not, does confirm that assessment

How Not true...thanks. The only immature part of my posts, if you want to call it that.....I call it having fun...but they cannot handle it, is calling out the fanbabies. They make fun of "ilemmings" but if they only looked in the mirror they would see the ms fanbaby is far worse.

Windows Central, the place for coverage of phones from other companies for people who like Windows phones but not so much as to actually use one.

Can't blame anyone at this point.. I know I'm going to hang on to my 950 as long as it works though. I do live in Finland, where Lumia devices are still fairly common, though. So quite a few companies and public services(?) still keep their apps updated.

Hi Daniel
Thanks for this article and the clarification it contains.
My suggestions for future articles on leading Android devices are what they are like to use Microsoft services on, what Microsoft is doing in terms of mobile services, app and gaming and reviews of mobile apps and games released by Microsoft.
Thanks and God bless
Andrew

Thanks for covering this new phone and putting it in perspective - totally agree and like the coverage!

Then you should also cover iPhones. I'm certian there will be way more Windows users buying iPhones than this phone

We do and will continue to cover Microsoft on iOS.

Then why not take the plunge and change your site name to Microsoft Central, just for the sake of coherence...?

Because they'd get a Cease and Desist order???

Why so hung up on the name of the site? We could change it to danrubinocentral dot com and it wouldn't mean a thing. It'd still be the same content. If people come for the name and not what we produce, it's probably OK that they leave if they don't like it.

That's why you changed the website name not long ago right?

Your cover IOS some but I remember you reviewing iPhones yet

I believe we need an article with the best android phones for windows mobile converters.

They did that already months ago.

https://www.windowscentral.com/oneplus-3t-best-android-newcomers-windows-phone Well it was just one phone.

I'm not happy about the circumstances that have led to this being a necessary article, but I am completely in support of it. I think the Razor is the nicest looking mobile device coming to market these days. Thanks for covering it.

I think it has great specs, but there are many Android phones that are far better looking.

I seriously can't understand the downvotes on this one 😄

I'd be down for that! X3 is a great phone. Microsoft isn't giving them an OS to use on a new one, so why not?!

"Feel free to skip over articles that are of no interest; it's perfectly fine." I've made that response to people complaining about articles in the past. I'm sure you know your numbers. If you write an article on a subject and nobody reads it then it is likely there will not be a similar article on the site. I've always found it ironic when people read an article and complain about its worthlessness or irrelevancy because those very actions give you numbers that say you should write more of them. I skipped several articles today. If enough others follow suit then those types of articles go away. If others read them then similar articles will appear and I'll just keep skipping them. Either way I don't have to read things which do not feel relevant to me.

This is not complicated. When doing a video review of an Android device, tell us what the connection is to Microsoft services/apps. The fact that it sells in the Microsoft Store isn't good enough. In the future, do iPhone reviews & Apple MAC reviews as they also have Microsoft services & apps. Most importantly, show us why the Windows/Microsoft user should be looking at it and don't assume we "get it."

We already talk about iOS and Mac where relevant to Microsoft users. "Not complicated" you say but it's also clear you either didn't read the post fully or chose not to understand Dan's words.

Really Richard? I fully understood Dan's words. He pretty much said it's a financial decision. Which is fine, but stop pretending that in his video review he made a connection to Microsoft services/apps. He didn't.

"He pretty much said it's a financial decision."

This was the opposite of what I said, actually. We're covering it because we can, not that we need to. We think we're doing our readers a service here, not driven by commerce.

@DanRubino Good article and fair enough I think...I'm a Windows 10 PC user and have moved off Windows Phone 10 to iOS AND Android....one thing Microsoft could do is "morph" the Microsoft Launcher into more of a W10M Live Tiles User Interface...this is really the thing I wish for most from Microsoft when it comes to Android...as you say pretty much everything is there now (Cortana, Edge, Office etc) Any thoughts on whether we'll see this?

Let's be clear. This isn't an attack, but a criticism.

Which is mostly the same thing in the comments section here ;-) Fact is we know how our coverage has been received, and the overall result was positive. It was something of an experiment with a major PC gaming company, and on the whole people are interested. We're not pretending anything but believe it or not, Dan's pretty good at steering content on this site. It's where it is today because of his hand on the wheel. Had this flopped, we'd have chalked it up to experience and moved on. But it didn't. You might not care. LOTS of people do care.

There are many factors at play and actually some of us do get it, just like some don't understand the principles behind the decisions of the path that they are taking.

Apple aren't coming out with any interesting iPhones tho, and Windows on PC aren't going anywhere soon so Mac reviews seems kind of pointless.

As does the Razer phone review on Windows Central's Youtube page.

This is what I figured and understood. Considering that you guys review Razer products, it's only fitting for check out and review the phone. Great article though. I'll be looking forward to the review and more impressions since this is such an interesting phone.

It was a lot of fun for us actually. We weren't invited because it's an Android phone. We were invited as an existing PC/Gaming media outlet that works with Razer (as we do all the other hardware companies making PC equipment). Razer didn't want the usual Android blogs covering it alone, because their perspective is different to that of a lot of Razer customers. They had a mix of Android/PC outlets covering it and I think that'll work out for the better.

@Richard Devine, that's a smart play on Razors part. It gives a broader spectrum of opinions and shows it's not just targetted to one segment of the smartphone market. I figured Razor invited you guys along the lines of a tech site not a smartphone site.

For sure. I went to London with Alex from Android Central and even just between the two of us it was fairly obvious that there are different approaches to this thing. Android nerds for example care about things like Android 8 not being there or the fact it isn't water resistant. I care more about the 120Hz display, game booster and killer audio. And I spent a ton of time in this company writing on Android Central. I'm not new to this stuff, and it's still exciting to me. Lots of phones this year haven't been. Lots last year, too.

@Richard Devine. You have the same views as I have. I am picking up the essential phone as an "upgrade" on my telus contract. 0.00 dollars up front, continue on with my contract as is...I get a new phone to play with. I read all the reviews, they all say the problems are lack of waterproofing, and it's still running N. That is the only negatives I can read about it. The camera is much better now with software updates. All in all, The essential phone is awesome. build quality is second to none, screen is amazing and imo better than Apple's implementation of the "full screen". I still don't see the new iphone as an upgrade to my 6s. It's more like a side grade. So I am going to grab the PH-1, and move forward with that and my iphone 6s.

It would also be remiss of them not to.. since Razer invited them along side other tech sites. Business Partnerships are parts of a tree, they need to be nurtured and well attended. Razer would feel really snubbed if they chose not to cover the phone despite giving all the information and having hands on time. This is what some people don't consider and goes to show sadly, common sense is not so common.

FWIW, I'm grateful you guys are covering the other OS's. I've been with Windows Phone for so long, i don't have a clue where to go next. I really appreciate hearing how you guys, as previous Windows Phone users are making out with the other platforms, otherwise i would have absolutely no idea where to go next, or how to optimize them. In fact, i recently asked Zac to explain what he's done to his S8 software wise, and would honestly appreciate even more reporting on how we Windows Phone guys can get the most from, and maybe even enjoy, other platforms. Windows Phone has reached end of the line, and I'll take all the help i can get catching the next train...

I'll be doing a write-up on how I Microsoftified my S8 next week hopefully!

* phones Oxford English *

Another article I'll be skipping, I guess.

Why? Afraid you might learn something that disturbs your narrow little world.

Thanks for letting us know! /s

Can we expect comments, though? That's the main thing.

@Richard 😂🤣😂 there will always be people that just can't move on. I have a Note8 (and DEX which isn't bad at all when I'm working in my office) for work and a v30 for personal after having a 1520 and 950xl. I miss the UI but damn these two android phones are made well. And the customization is never ending...beats the hell out of an iPhone. They all look exactly the same. You guys all write great articles. Keep 'em coming, there are those of us that get it....thanks to all at WC!

Thanks to pre-release Microsoft Edge on iOS, I made my iPhone 6S much more Microsoft-friendly. You can turn off the button press to activate Siri, and put Cortana on the bottom tray. I moved all my MS apps to the home screen, replaced the Apple Camera app with the MS one. While it looks a bit funny to see MS apps all over an Apple product, I'm actually enjoying the experience. Edge kind of rocks on iOS...

Thanks Daniel for the article, and the follow up explanation. Even though iam a happy & current WP 10 user i dont mind the other phone coverage here when merited ie "gaming" in this case and sold at the microsoft store. Keep up the great articles and happy friday.

Awesome! I'll keep my eye out for it. Thanks!

Well said Daniel, well said. 👍👍.

As it happens, I went for a look around a few phone shops today. The 3 store has a display point for the razer, and prinlcing and plans. Really impressed by the 3 store, have a better setup than EE, O2, Car phone Warehouse etc.

It's sad that you even had to explain yourself Daniel, though I'm grateful that you are holding your ground against unreasonable Windows Phone fanatics. I may even check out the Razer Phone, though I may swing toward a Note 8 in the end being on Jump on Demand! is quite advantageous.

"Unreasonable Windows Phone fanatics". Hmm. Okay.

@zantreve. You are 100 percent correct. If they like windows phone...fine...but don't act like there is development and forward progress with it. Hence the reasons these android/ios articles are on windows central. since windows is about alot more than a few phones.

It is centered on things related to Microsoft, so there is room for coverage for the Razer Phone...The device is being sold in Microsoft Stores. Also, this may be an option for Windows Phone Users that will be stranded when the trickle of support for Microsoft's own platform ceases. Android is fairly friendly to Microsoft customization, as there are more opportunities to change default apps and launchers on Android. Hell, you can trick out an Android Phone to be powered by Microsoft if you wish.

@scubadog.. Zantreve's comment "Unreasonable Windows Phone Fanatic" is 100 percent correct and accurate. You said You would never use android or IOS.....so after your unsupported windows mobile phone dies, etc...what are you going to use? a flip phone? land line? etc? Thats just wacky and EXTREME train of thought. There is absolutely nothing wrong with either other phone. I use all 3 platforms. 1. Google steals NO MORE data from you than microsoft. 2. Apple is no more the evil empire that microsoft is. Thats FANBABY thinking. If you believe that either do or are, remove your tinfoil hat and open your eyes and mind.

The entire article could've been just one paragraph "Windows Mobile is dead." All joking aside, it looks like an amazing device. The Galaxy S8+ is the best phone I've ever had and even then I got some envy from the Razer phone. Appreciate the coverage.

When will Microsoft start selling Chromebooks on their stores .... ?
LOL

Never beacause there are literally thousands of different windows laptop devices available.....UNLIKE WINDOWS PHONES.

Obviously, it's your site, you can do what you want with it. I steadfastly disagree with the choice to include a bunch of Android or iPhone content on the excuse that it is "connected" to the Windows world. EVERYTHING is connected in some way. I AM in that minority. If Google, Android OEMs and Apple all dried up and disappeared from the face of the earth I would be ecstatic. I despise them all THAT much. I have long been a fan of Windows Central, but have found myself skipping more and more of the content because it's of no relevance in my opinion to Windows (at best) or just flat out digusting (articles on p*rn, for example, at worst). I'm disappointed that the time may come where there's really no relevant content for me, but, again, you have to cater to the demographic you prefer. I'm in an ever-shrinking minority.

We will still cover Microsoft core products, including Windows phone. We don't mind if you skip over articles you don't like or care about, that's perfectly fine.

I do wish it was different. I'd rather be writing about the latest Lumia, or how Nokia still kills the competition in photography, but alas, we're not in those times. Smartphones are the most widely used "computer" today, so we need to talk about how Windows/Microsoft connects to that where appropriate.

I'm with you there Scuba. This is my favorite site. There are other Microsoft focus sites, but this is the one I come to everyday because I like their take on Microsoft. To me it's a bit disappointing to read articles about Android here. As you mentioned it's Dan's site he can do what he will. I'm sure he'd rather be writing about the latest and greatest Microsoft hardware as it pertains to phones, gadgets, or whatever. I would too. But I'm good with the other Microsoft centric items they write about.

...and if and when Microsoft ever re-enters smartphones/mobile phone-ish devices, we will emphasize those over Android/iOS if it makes sense. We have flexibility here.

Well you do have to consider that windows 10 M is dead, MS has been vocal about it, they want consumers to use MS products on android and IOS and there's no surface unicorn so its like WC is moving in the direction that MS as taken.

Despising companies so hard must be bad for your health. Like, surely there's so much more you could do with that energy?!

Microsoft needs those other companies, as much as they need Microsoft. I think you could be a little more flexible. Have you listened to yourself?

Scubadog....WIndows crazed fanboy. Despising Google and apple. I love it...you really are 3 years old are'nt you.

It's one thing to discuss the software or anything Microsoft might have invested in any device. But isn't that what the sister sites are for? Shouldn't this informtion be news on Android Central, iMore, or Crackberry? Why not just provide a link to the sister site and have that information there? If people really want to know about Android they should go to Android Central. I mean really. If you're that interested don't get the information piecemeal get it from the main source. And get all the other information from that site for your interest. Yes. I realize there isn't much Windows "Phone" news to discuss these days. That's ok too. It is what it is. That's why I like Jason's articles to provide some hope of some semblance of something materializing at some time in the future. I'm good with Xbox news. Windows 10 news. News about Microsoft in particular. And to be clear I'm only speaking for myself. Everyone has there own thoughts on this.

No. It totally has relevance.

There are no window phones, ppl are looking to change, Android central articles are fairly advanced and written with an assumption that readers are well versed with android, while the article on WC are directed towards those who want to start with android and want to use MS products on android. Its ofcourse your choice to skip these articles and hold on WP as long as you can and I appreciate it, I myself held onto WM until last month till I no longer could. Jason's articles are too dreamy for my taste, but I would rather blame MS for not giving clarity.

It's one thing if when talking about an Android device the focus in on software that's related to Microsoft and how it makes the device better. It's another thing to be gawking over a device on a Microsoft/Windows centric site. Since I don't read iPhone or Android sites I can't say if they advertise Microsoft products. Maybe they do. I don't know. And I'm not talking about Microsoft software I'm talking about Microsoft hardware. Whenever I go to buy a car from Honda I don't see them hyping Ford or Toyota. But like it's been said it's Dan's site he can write whatever he pleases. But if this is going to be the future of what this sites displays maybe a name change is in order too. Like Technology Central and just have tabs for the related/primary OS makers. And on the point about not having to read those types of articles you are absolutely right! I go to them thinking it's going to be a take on how Microsoft is influency the phone/product, but only to find out it's not really about Microsoft at all. So, it's not about going to the article to begin with. It's about thinking the article has semblance of Microsoft related information that's influencing the product.

Thanks WC! Those haters can hit the road. I really appreciate you're coverage on things like that, it shows the thoughtfulness.

upvote for you zack, just because the little fanbitches here downvoted you for siding with Daniel on the review of an android phone and that gets their little panties in a bunch! Matter of fact, HAVE TWO UPVOTES!

Gracefully written. I feel no pull to Android, and am a power user of Continuum. I do like that hardware us getting more advanced. Ideally, a mobile solution to help me avoid changing platforms would be great but I like being in the know so I can be an informed Windows Mobile user rather than an ignorant one.

Can "power user" and "continuum" be used in the same sentence?

They can if I use my real workhouses specifically for the heaviest lifting and Continuum for absolutely everything else, including TeamViewer and Remote Desktop Connections.

Exactly. The power user part is not done through Continuum.

Well, hey, having flash on the browser, being able to open a full sized app emulating a desktop? Having access to so many peripherals, i lower the usage and exposure of my workhorses. Hence: Longer lifespan of those.
Continuum let's me do the main, regular tasks, so that i can replace the usage of my PCS. For my own use I have gone from using a couple All-In-Ones and a Surface 2 LTE, to just a Surface Book, one PC, and Windows 10 Superphone (because it's not a smartphone anymore ). I'm typing this on Continuum while I do other chores (email, PowerPoint, and testing some VGA monitors via Antutu benchmarks, thanks to an HP USBC-Adapter and MSFT Foldable Keyboard). My Surface Book is safe and unused, if I need it's juice, form factor, or GPU, I can pull it out, full battery and in a more secure location. Only DeX can somewhat compare. Sorry the comment is so long, but I am typing on a Keyboard ;)

Remote desktop I have that on my Ipad. I turn my ipad into my home windows 10 computer by one app. So continuum is really no big deal. Actually I can also turn my iphone and note into my windows 10 computer too when I am away from my notebook for the day.

Well yeah, anyone with a smart device can do it, my Lumia 635 can do it if I want. But it's always frustrating and twice as slow trying to use a desktop UI on the screen of a phone. And so e commands are frustrating on touch only on your Ipad. Thereby, having some simple, cheap peripherals, mouse, keyboard, etc on your continuum dock do wonders.

Works fine for me! Plus, my phone does way more than the junk that is windows 10 mobile does. Continuum is just a crappy desktop experience. If you want desktop...use a desktop. Phones were never ment to be desktop devices, and when tried, they fail.

Well, you already mentioned two devices. An iPad, a smartphone...see the picture?

YES...I did...because ONE device cannot do everything like in the magical world of unicontinuum.

😂🤣😂😂 right? I had continuum with my 950xl and it was weak. Could have been much better but with only 2 people working on it, it wasn't lol

Oh for sure, the 820s do alot better. But the Lumia 950 XL has come such a long way, it is very competent.

To me, there's no need to write this article. There are plenty Mac websites out there that do extensive review of Surface products.
It's common. It's good to learn about all sides.

Damn samung pay has it's hooks in me or I would jump on this.

"And if all that bothers you, I'm not offended. Feel free to skip over articles that are of no interest"
Skip over without an urge to leave derogatory comments!

That's not how internet works!

Agree completely. i think it's a particularly great option for those of us that were using Lumia 1520's. I bet the size is near perfect. Plus it has a fantastic LCD display with none of the issues or drawbacks of the OLED tech found in other devices currently. I like that you cover more like this. Those complaining just need a reality check and should really not be getting mad at or making assumptions about the site. Keep up the awesome work guys and gals.

Although I didnt say anything openly, I was one that was irritated by the MASSIVE coverage of the Razor Phone on Windows Central. After reading Dan's 4 reasons, I saw where ONE article made sense. The fact that MS is selling it in the store is enough to get an article on WC. But as a Mobile Nation reader, I expect the rest of the multiple articles to be on Android Central...It's an Android phone. This is how I thought something like this would go: 1 article on WC explaining that MS is selling a new phone, a reason why (something akin to the Samsung S8), the specs of the phone, an opinion of it's performance, THEN...links to more articles about the phone on Android Central ("...our sister site..."). I read one article and knew the story and wasn't interest, so I didn't read any of the others, but I was baffled by the multiple additional press on WC, it did come off like somebody got paid. LOL. But seeing that Windows Central has become more like XBox Central, the idea that a lot of readers would be interested holds weight in my mind, but once again, 1 article with reference to Android Central for more in-depth coverage makes more sense to me. Anyway Dan, thanks for the explanation.

Yeah, I like that Dan said, 'the readers don't dictate the articles.'

I am totally behind your decision to cover this smartphone. it simply makes sense why, its distributed in the Microsoft store and its built by Razer. Besides, with all of the experience you guys have covering gaming, you definitely have a unique and authoritative perspective to offer. Comparing your first impressions video with others, yours was definitely the best.

I think Daniel is almost right. But, the article was about Razor, not Msft services on any Android phone. Maybe it'll be better to make revisions in the post's Titles... I stopped reading Paul Thurrot for that reason. Most posts he write are about iPhones, Apple, etc... So, if I go to a website to read about Windows things, sometimes it can be 'strange' to se more and more about Android. By the way, I send tips about interesting things happening on Windows to Windows Central, and they seems not interested. I tip WC about new interesting and free UWP Apps, but they only seems interested in write negatives about things like 'other app is leaving W10M'... so...

In did, it will be great to see post about new apps coming to Windows/now Microsoft Store... There're many, very good ones! It will be great that WC cover this histories too, not only 'another app is leaving Windows'...

Completely unrelated but your profile pic scares me.

I appreciated the articles on it. Looks like it could be a decent device to consider if/when I'm ready to switch. I'm not crazy about its lack of a headphone jack built-in, but the specs otherwise are appealing. The lower price and lack of bloatware compared to the Samsung S8 is also a good thing for me. I didn't think too much of it - it's a device of interest to the core readers of this site. It's not like MS is doing a whole lot on the mobile front for its own platform. (other than destroying it, that is) :(

I think the extension for the head phone jack is on purpose because the sound will be better!!!!

It's okay, but I would prefer more cross-linking between Windows Central and Android Central, but I get the Microsoft emphasis here (Microsoft Central?). Is there some reason why there hasn't been a similar concentration on iPhone 8 and iPhone X and the Microsoft experience thereon? You guys are reasonably wrestling with the fallout from Microsoft's abject surrender in the Mobile sector. And after all, there still is such a thing thriving as Crackberry, long after BlackBerry went over to Android. I would reorder your reasons for prioritizing the Razer Phone so that this is number 1: "The Razer Phone is nearly a pure Android experience with an unlockable bootloader. That makes it appealing to those who – like us – want to load it up with Microsoft Edge, Microsoft Launcher, Cortana, Outlook, Xbox app, Authenticator, and Microsoft Office, and set many of those as defaults." I happen to like the Galaxy Note 8 for its size, most particularly for the S-Pen. But most, most unfortunately, it comes double-larded with lousy Samsung bloat and even lousier ATT bloat, all of which interferes with and degrades the Microsoft on Android experience. My office ordered it, so I couldn't get an unlocked version. These subtractions through unnecessary additions also fouls up the Microsoft Android Launcher which is hands down the best option, if only you can keep the parasitic bloatware out of it. So long as WC keeps its current context and focus on the Microsoft angle and doesn't allow its new enthusiasm for Android to lead to mission creep towards the enemy, the occasional article and post about Android devices will be a benefit. But what I hope is that the day of Andromeda Ascendant (XMC-10-284) is not too far off. If or when that arrives, you guys better be first on board. You wouldn't have to abandon your awol ways entirely, as the Microsoft on Android experience would remain relevant for comparison.

Daniel, like many have probably said before me, you should've began your video by saying that Razer Phone is going to be sold in Microsoft Stores, instead of just mentioning it casually at the end. And maybe preface your hands-on by trying to explain this new focus of "Windows Central". That would've made the whole thing somewhat "plausible". (Not trying to say here that you have to justify your every decision, by the way.) Not quite buying the argument about "the pure Android experience" - in that case, should we expect reviews of Android One devices or, let's say, of modern Nokia phones appearing on the site just because it's easy to fill them up with Microsoft-related apps? It's a little bizarre seeing you guys trying to connect Windows with other platforms after so many years of extensive coverage of Windows-powered mobile devices, but at the same time it's no less bizarre than covering the absence of any good news about Windows 10 Mobile devices while the platform has been abandoned. Your desire not to become "WINDOWS CENTRAL FEATURE2" 😉 is perfectly understandable. And so far you have been doing excellent job. But the criticism you met with Razer Phone was nothing surprising, I think it could've been worded differently from both sides, yet, since it is now a given that "windows phone is dead" (🙄), we, Microsoft fans, have to move on somewhere. It'll be nice to see reviews of Android/iOS devices from that perspective, like you already did in the past. (For example, Zac's article on removing "Apple's rubbish" (c) and installing his favorite apps on iPhone 7 was hillarious and at the same time quite informative for someone who never had experience with iOS before.) So this change is welcome, and my comment is for the most part a small request for you to show a little bit more care to your "core" audience than Microsoft did to their faithful believers in the past 😁 Keep up the good work, guys!

That was a very good article Daniel! And nice to see you've already foreseen the eventuality by reserving microsoftcentral.com 😄😛

Daniel...are you thinking that MS will drop windows? or just you are going to be covering Microsoft services on different OS platforms?

Because windows central wanted too! Honestly, this phone is just a spec beast, outside of that it's not a looker!

I missed the original item only catching it after first seeing this follow-up. That's smart journalism for what is only a phone.

This is funny, I didn't mind reading about the Razer on on WP Central, I still have my 950 and 950XL, but I know everything about every other Windows Phone that is now available, hint: not many. Glad to see Elite X3 on Verizon article but lets be realistic here, that one article isn't carrying this site. If you all get boared go to lagdroid ventral and troll all the lagdroid fanboys like bleached about how truly awful the pixel phone is and what a tyopical scroogle failure it is.

That's sad because I was rooting for the Pixel 2 to be a great phone. Thought it might be my next phone as I like the way their design is going with colours, accessories etc. 😭

@aden, The pixel 2 is fine...the xl may have some issues making me skip it. I do like the essential phone however. Very very sweet hardware.

Ahhhh the typical Microsoft fanbaby words. Lagdroid, scroogle crapple. Love it. Panties in a bunch from Hoppman in 3 2 1 !!!!! Another closed minded idiot here.

Get over yourselves, people. My first Windows Mobile device was a Pocket PC by HP, maybe around 2004 or 2005. I've been trying out a bunch of Android and iPhones lately, and the experience is just better, only because of the app situation. I still prefer Windows Mobile for the OS experience, but we're now forced to wait and see what happens with MS and their next mobile device that's in the works. My Lumia 950 XL is basically useless because the Mail and Calendar apps crash a few seconds after I open them, among other problems with the latest release preview OS update. I'll switch back if there are worthwhile devices and software/apps to make it work.

Okay, that crashing thing sounds odd, AND fixable. Still an awesome phone.

Information is good. If you have the space, why not? I wish W10M was still viable, but it isn't, not longer term. I just received my iPhone X today, and it is a positively brilliant piece of hardware. It still doens't run W10M, but no choice... I make it work with everything else I have that is Windows based.

I have no problem with you covering it. But what I would expect more is some deeper insight to the Microsoft Software on Android and iOS (and maybe even a comparison how well it's integrated). And also i'd like you make some tests of "Tiles"-Launchers on Android to make Android less crap than it is.

"But what I would expect more is some deeper insight to the Microsoft Software on Android and iOS"

We'll certainly be doing that. In fact, I believe Richard is working on a "how to de-Google-ify your Android phone" article ;)

It is indeed in the never-ending pile of content. However...a "tiles launcher" isn't going to make Android "less crap." If anything it'll hinder you enjoying some of what Android has to offer. Like Microsoft Launcher.

Thanks for this article. I'm planning to stick with my Lumia 950 until either it dies or MS comes out with something new, but in the former case, having info on which Android phone is best for a Microsoft user is good to know. I also appreciate you detailing the resons for the artile and that the coveragre of Android phones will be limited to devices that will appeal to Windows users.

I'm currently looking on the internet for a 950 - just for the camera alone it's worth it. Am going to Japan in December so will look there as well.

I could give you some insight on microsoft on iphone...but since I am in canada, they are limiting my useage a bit. I dont get cortana or edge atm. As soon as they are available I will install and use.

Thanks for the article Dan. I am glad you covered the story on the Razer even though I'm a massive WM fan and user. I do have an X3 (love it although too big) and Alcatel (too slippery) and 950xl (just right 🤓) AND an Android mobile - Moto 5S Plus, and it's awesome for what it does. I do get bored of it in seconds and go back to Windows, but that's a fan right? So, long story short I am hanging out for the Andromeda device, but am also on the look out for my next phone. Could be iPhone X, Razer (although camera is maybe not good enough for me), OnePlus5t, LG V30, The Essential 1 or maybe wait for 2. So, I guess I was mighty pissed after Groove shut down, and am having a hard time replacing it with Spotify or Deezer, but hey.....that's life. You know, probably just two weeks before they pressed the button on Groove I had found the option of uploading my own photo and using Surface pen to personalise the album covers. This feature alone was unbeatable. Sad ☹ 🤓

This reminds me of that "new windows" web site. It was about Microsoft and only Microsoft. Then it started publishing articles about non-Microsoft tech, not the general, one off "hey, here is what is happening outside of Microsoft" articles, but covering them regularly. People complained, and we were told, literally, we are getting a lot of clicks, if you don't like it, go away. So they lost a lot of their core audience. The trolls started moving in. One time they published an article that was critical of Apple (I think it was antenna gate) and a number of Apple fans left the site. That site apologized for offending the Apple fans (imagine that, apologizing to them!) but it was too late, they angered a large part of their Microsoft fanbase, a large part of their Apple fanbase, and so they had to diversify even more. It turned into them banning anyone who dared either question them or say something against the Apple fans. For example, I had someone make threats towards me. That comment stayed. That same person, who used an alias of beck, I called becky and I was banned for it. The last time I visited that site it was fully a non Microsoft place. Compare to this site. It is still early, but starting to post more non-Microsoft news. Telling people that they don't care if you like the increased non-Microsoft articles. The site is already flooded by trolls. It may be time to start looking for another site. It is a damn shame.

Sounds like MSPoweruser. I can see Surur and Michael being bad with readers. Mehedi is good.

Bye @nohone. Your whiney little bitchiness will not be missed here! Don't let the door hit you. NOT A SHAME AT ALL. Just another fanboy who cannot handle the fact that microsoft is no longer making or selling phones. Alternatives are needed. I do not see articles here regarding android tablets or ipads.....or linux, chrome or MacOS. SO....please....get over yourself.

dude, it's just change and it's a change that's supported by Microsoft. I didn't like it initially either but the slow removal of Microsofts Windows OS development is just the way it is. I have stopped caring now and no longer read the rss feeds just, one a month, read an email from the site to see where its up to. I find since stopping being an avid Windows news reader my life is much less troublesome. Good things come and good things go. Windows as an OS is just one of those things. Just like a girl called Becky I went out with when I was 17 - I wonder what she's up to now!

Hey Dan, one question. As an X3 owner, I see specs wise the Razer is slightly shorter, not as wide etc. How is it to hold? Is it as bulky as the X3 in the hand or more manageable?

Honestly I'm glad you guys covered it. You had some of the best coverage for it, period. I know I found it useful.

@PF Mail, better than the 1000 dollars US for the note 8 or iphone x!

Daniel, does Windows Central receiving compensation from Razer for it's coverage of their products? The site has always seemed to disproportionally spend a lot of time covering Razer. I wouldn't be surprised if this was the case - after all, you have to pay the bills somehow - but it would be helpful if this info was disclosed.

No, we are not paid by, sponsored, or receive any compensation from Razer. We're just fans.

Hmmm, that's a toughie.

Thanks for this, Dan. I'm going to remain on Windows Phone for the foreseeable future (the steep discount on the Idol 4S in August was too good to pass up), but when the time comes to throw in the towel - and it will - I'll be relying on you guys to have the information I need to decide what to do next.

did you enter a new contract in August? If so how long? I'm finding my l950 is getting more glitchy especially around skype and know that nothing will be done about it because I'm on a paddleboat when the oarsman just get on a speed boat. You'd be brave to enter a new Windows Phone contract now - how big are your kahunas!

If we are being honest, Skype goes screwy *everytime* there is an update. Even on my Surface Pro 2, my Alcatel Idol 4S, my in-laws newer laptop, pretty much any one I talk to. I would still be using my Lumia 950XL, but it got wet and now it has issues connecting to a cell tower. Everything else works great though.

Isn't there an Android Central? Put the article there. MS is promoting another OS that is why it is odd to me. If I move to Android phone, what do I need MS for? To buy it at their store? Also, what MS apps do I need if I move to Android? Google and Android have awesome integration, Drive, Docs, Gmail. What app can only be provided by MS and Android user would need. Wouldn't they just move to Google or Android? The site is called Windows Central...

We are Windows Central. We will cover Android phones that have some kind of Microsoft play. The guys at Android Central are Google users, and won't be covering these phones from the perspective of Microsoft or Windows users. We, Windows Central, will be covering it from that perspective and that's important for Microsoft fans.

@ Zac Bowden. If your covering it from the perspective of the people here...you would just toss in the trash and use a land line. Such narrow and closed mindedness here.

No, that's just the views of the vocal minority. Majority of our traffic is users with an iPhone/Android who are fans of Microsoft. As such, makes sense for us to cover Android phones that these people may be interested in from the perspective of Microsoft users.

@Zac Bowden, I am aware, I am one of them...I was making a joke, and poking fun at the few wingnuts here! The "I will not own a phone before i would own android/ios device" people. That makes as much sense as trying to count to the letter square.

The overly vocal monitory needs to reevaluate themselves. I am fully on board with WC covering things like the Razer Phone. Everything Daniel stated in this article makes sense.

What pisses me off is not the coverage of Android phones in WC. But the fact that WC is no longer the positive-neutral bias Windows website it used to be. Check out Zac's 'you must be crazy to buy this now' emphasis on the newly released Elite X3 for Verizon. How is that? For what it is, there are still people committed to Windows Mobile platform on Verizon who relish on that news. Yet, you call them crazy?

If you have moved on to Android, fine. Don't come back and yell to us as if we are dinosaurs for not coming with you. As a long time reader of this website, I really really don't want it to go the way of the despicable Tom Warren. I truly appreciate WC for being the one who lasts this long on supporting the platform positively. I just don't want it to end. So please, get those unnecessary negative remarks like the one from Zac out of your articles.

@ Ruddevil, Zac is 100% correct in his "you must be crazy to buy this now" comment. It's a dated, non supported, EOL phone. There is no new development, There are no new developers for the platform, NOTHING. Why buy a dated phone when you can suck it up buttercup and buy a new modern, supported, phone with many many more features than the x3, for less money? Because you have some mental issues against G or A? facepalm!

He can post that opinionated line in Android Central, not Windows Central. Plus, that was a news article, not editorial. Ditto? And don't generalize the audience. Stereotyping will not broaden your mind.

@rudedevil, it's not an editorial, or ipinion...that statement is a FACT. Being a whiney little windows fangirl will not broaden your mind any more than my supposed stereotyping.

dude, it's time to move on. Windows is over. The writings been on the walls for sooo long.

Or you could just tell the truth and say YOURE PAID TO COVER IT??!

There are 2 things I don't like about Windows Central. The Logo and the app...

Im using an S8+ which is filled with microsoft software to the degree that I belive I run a microsft made OS, so I appreciate covering samsung galaxy series and this new razor phone.

So have you not started to migrate over to all the google services? I always thought that it was better to have everything from one unified source.

Im seriously planning on one and do appreciate an unbiased opinion

I admit to seeing the android/ios articles on here and typically scoff and move on without reading. This article was a very fair and honest explanation. I do feel better about it all now. Thanks for this article Dan!

You'll never make everyone happy. I am glad the stores will carry it so we can actually see it.
Thank you for the article.

I love the phone. But please WC, ask Microsoft to make a keyboard for Android. It is almost the only thing that I miss.

Thank you Daniel for a thoughtful response to the bellyachers. I don't think you owed anybody anything, but it does go to show that you guys care. In a world of noise and drama focuses news cycles, it is welcome. For what it is worth, I am a long time fan (handle is RayWP7, FFS) and I guessed at nearly all of your motives for coverage of the Razer phone and not only understand but agree wholeheartedly. Thanks for your team's work!

I have moved on from Windows Mobile. Not becuase I dislike it, more the point Microsoft disliked me. What I cannot understand with MS is Cortana. Cortana on windows is very good, Cortana on android is pants. but without wondows mobile your link is broken. I am not a geek, I don't converse with my phone, but I find Cortana reminder very useful in the car. Now Cars!! there a subject, Android Auto, Apple whatever it's called, no Cortana because cortana does not work in the car any more. With andoird you have to type and typing is old hat. Ok Google is pants, but at least I can get a text message out with it in a car!

are you moving all of your services over to google products? or is it just Cortana?

Pants? Is that good or bad?

TL;DR - Stop being butthurt Windows never had a successful mobile OS. Hopefully a Surface Phone changes things.

Where is the Surface phone? It is time for the tunnel vision Satya to admit to his mistake and revive the Windows phone. He needs to be visionary and not just in the "cloud, I love cloud and only cloud".

I unsubbed your youtube channel because of that video. Actually that's not the complete truth. I was gonna do it anyway because I don't want to be subbed to tech channels anymore. The razer video was just the last straw.

I'm running a Sony Xperia XZ Premium with the Square Home 2 W10M-style launcher. I use many Microsoft apps on this Anrdoid phone. I used to run a 950 and a 1020 before that. Covering Android phones that can appeal to current and former W10M enthusiasts is a good thing. Ignore the haters. Diving into a full on android site is an awful lot. Targeted articles for that demographic is great.

Thank you for the clarification Dan. Off course we can skip an article if we have no interest in it, maybe 5/6 articles in an hour was a bit too much though. Personnaly I follow this website because I had a huge interest in Windows Phones. I loved the OS and hardware design (Lumia will be missed).
I am not a Windows or Microsoft "fan", who is fan of a brand? I know many are, but this is insane. I don't understand why people would switch to android just because you can have Microsoft services on it. All this to say I see less and less reasons to keep WindowsCentral in my Feedly. Android phone reviews? I have other tech sites for it. Windows fast/low/alpha/beta ring update? I don't care. Dan's style and great reviews? Yes, for now, with the help of Windows Phone nostalgia.

I think it's great that you are moving away from windows as an os. We are all in the process of doing this so it makes perfect sense. Can I ask how you feel about how important having an ecosystem from one supplier is these days? I always loved my OneDrive, Lumia, Windows Hotmail, surface tie-ins. In moving to an android or apple based phone is it not worth moving everything over to their respective services as well? Thanks.

If Microsoft is moving away from a mobile OS, Windows Central will do as the editor said, "...where Microsoft goes, we go." So on that point alone, people should shut it. I'm excited for this device; it takes what makes great performing Windows PCs and laptops can do and puts it on a device. If you know what you're doing, you can load anything anyways becuase of the unlocked bootloader. I think the real world impication of 120Hz on a device wil be come a standard because phones are hardly "phone" anymore and moreso media consumption and messaging devices. extensive social media use will be fluid and not laggy like it can be now, even with superphones like the iPhoen X and Note 8. Plus, the iPad Pro has 120Hz as well, which almost always has a trickle down effect on other device and adding the Raer phone to that will likely put a fire under other equipment manufactures.

Have you got any details on the HP Elite X3 Android project? With support for Windows Phone ended I am keen to get the Android upgrade for this fantastic piece of hardware.

Razer phone is for Android what Ellite X3 is for Windows mobile: A MONSTER! Great device! I don't like gaming, but it became easilly an object of desire to me. Anyway, here I go enjoyng this amazing and not understood smartphone of mine, in my opinion, one of the most well built device I've touched, beatten for just one nose, if so, by L1520: L950XL.

i bought an Umidigi S2, I need an Android phone for some apps no more supported by M$, and this cheap phone manufacturer has more commitmen with its clients than the Great M$, fixing the most evident bugs and inconsistences in its previous devices. if they shall not show any more issues with its known fragility, S2 and S2 pro must be blockbusters. beautiful, competent clone of S8, - my device will come in red color - great screens even in the the HD+, in S2, with almost 300 ppi. Camera exceeds the average to the rank, huge battery, good processor and graphics if you don't intend to play heavy games in your smartphone. The best: interesting price, maybe one of the best Android costs - benefits in the market. Let's go messing in this messy forum! Here in brazil, we call it : "Casa da mãe Joana"...Something like "Home of Mom Joana".~, meaning " a place near the chaos"

I'm actually really surprised that there was zero coverage of the Nokia 8, I figured this site would have given some love to that device too, unless I missed the articles about it which is certainly a possibility.

To those who say things like "if I wanted Android news I'd go to an Android site, I say that if I didn't want to Android news then I wouldn't read an Android story and I certainly wouldn't waste my time commenting on one when I could be reading a Windows story. Unless the inclusion of an Android story on the site resulted in the exclusion of a Windows story, it really shouldn't matter to anyone. It's not like there's all that much to report on in the phone space directly relating to Windows any more. If Android content started to take over and Windows coverage suffered as a result, then you'd have something to complain about. I think that most of us realise that it's just people who know the writing is on the wall regarding Windows 10 Mobile but don't want to have to acknowledge it.

Personally, The fact that Daniel quoting the razor story as one of top most read in windows focused site is a great worrysome sign. When Ballmer used to be there even though he made bad or late moves, there used to be this passion from him. He was a leader who loved microsoft so much that you would want to be on the MS team. Now we have someone who just talks like a guru, and driving MS to be very PC, with no regards to its userbase but simply short-sighted business approach is end of MS as I see unless CEO is replaced. Now uninstalling windows central and other MS apps from my android. Hard decision as how much I liked MS and it's products. But there's no reason to hang around. Adios amigos!!

Considering MS just killed WM10 what else in hardware could be discussed? The elusive Surface phone which is not coming? If people are upset they should be lasting MS itself for this stupid move, not this site. I write this from my L950...

My employees, family members and I will stick with our 950s and 950XLs until the next variant comes out. I don't think that MS is killing the mobile OS, it is more of them killing an SKU with a specific name (as they have done previously). They have said that they will have mobile PCs with telephony that will run the next iteration of Win10. I don't really care what they decide to call it, but it will be a phone that runs Windows 10, and even a better version of the OS than we currently have.

"better version than the one we currently have." Unfortunately, at this point, that's not hard.

See it this way: Android is just a different set of software libraries already optimized for ARM. Windows Mobile could just as easily be rebuilt on top of Android until Windows on ARM is complete. Now, us Windows Phone users are forced to colonize Android land and cultivate this land into something more important that what Android is and how it has progressed up to now: without a sense of direction, more like a toy OS. As a customer, I buy SYSTEMS that serve my productivity needs, I don't buy phones, OS'es or toys. I've chosen Windows all these years and they have served me well. I still prefer the SYSTEM that Windows provides. For customers like me, only Microsoft could set the necessary degree of discipline on Android because only Microsoft is thinking in terms of SYSTEMS. Yet, my Android phone will be arriving soon since my Lumia 950 failed twice and has really poor battery life. I'll try to make it work for me as much as possible, although it feels like I've left all my belongings to a another planet. I don't see myself leaving my Lumia 950 behind for quite some time... Daniel, I understand what you are doing and I hope you succeed into keeping this site viable.

I know I'm late but for what it's worth: 1. It's more than just a phone when people are trying to choose how to spend quite a bit of money on a phone and a llot of time in a certain OS eco system. Other places were reporting as long ago as 2 years ago that Microsoft was slowly killing off their Phone projects; however this place wrote a 6-piece series last year on why Windows Phone wasn't dead. People could have made the transition from Windows Phone a long time ago but may not have because of your articles and as a result put their money and time in a dead OS. 2. What is worse than the change of coverage is that, Windows Central posts andrioid phone reviews on Youtube - including this one about the Razer Phone, and subscribers rightly (and politely) ask why Windows Central is doing this video, the channel itself responded to comments RUDELY and scoffed at their own fans as "triggered Windows Phone users." I've used this site for years now, and I can't emphasize how disappointed I've been in how seemingly dishonest and, in the case of whomever manages their Youtube channel, outright MEAN, this website has become.
Windows Central Newsletter
Thank you for signing up to Windows Central. You will receive a verification email shortly.
There was a problem. Please refresh the page and try again.