Windows 10 is already used by more Steam gamers than any Mac or Linux OS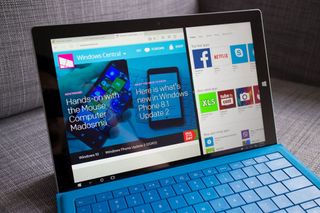 Microsoft's strategy of offering a free upgrade to Windows 10 for Windows 7 and 8.1 owners seems to be paying off. Already, 2.3% of Valve's Steam PC gaming service are already using Windows 10 just a few days after its launch.
Those are the numbers from Valve's hardware survey of its tens of millions of Steam PC users. The survey results are updated monthly and the recently released stats for the month of July 2015 show that the 64-bit version of Windows 10 is used by 2.21% of Steam customers, while just 0.09% have the 32-bit version of Windows 10.
Since the OS officially launched on July 29, that means quite a few Steam owners are already using Windows 10, and in fact its share is already higher than any of the stand alone Mac or Linux operating systems. It's likely that when the hardware survey results are released in August, Windows 10's share could be higher than all Mac or Linux users combined.
The hardware survey also seems to suggest that the majority of Windows 10 upgrades from Steam users came from Windows 7. It's combined (32-bit and 64-bit) share went down in the survey by 1.45% in July while the combined share of Windows 10 went up by 1.2%.
Source: Steam
Get the Windows Central Newsletter
All the latest news, reviews, and guides for Windows and Xbox diehards.