Windows 10 Anniversary Update may have affected some webcam owners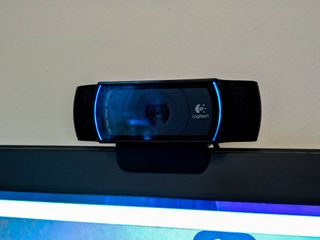 A number of PC webcams owners have experienced issues with using them following the release of the Windows 10 Anniversary Update. Microsoft is working on a fix that will be released in September.
According to a support thread on the Windows Dev Center (opens in new tab) (via Thurrott.com), many users state they have experienced issues with Skype video calls freezing up after the Anniversary Update is installed. This has apparently affected many enterprise customers who rely on webcams for various jobs,
Mike M, who works on the Camera team at Microsoft, stated that the reason for these problems was that support for MJPEG and H264 encoding for USB webcams no longer works with the update, due to changes in how apps access the camera. Microsoft chose to support YUY2 encoding instead:
It was decided that MJPEG and H264 encoding would cause performance and interference issues with the new camera features in the Anniversary Update:
In a follow-up post, the Camera team announced that it is working on a fix for both the MJPEG and H264 encoding problems The MJPEG patch could be out sometime in September, while the H264 encoding update will follow sometime afterwards.
Check out the best webcams for Windows 10
Probably missed it because most insiders are more interested in just getting the latest and not doing any actual testing as evidenced by all the whining when a preview update breaks (as expected) some feature they use.....

yeah but Microsoft collects telemetry data and other stuff so they can do a complete analysis of the system and HW

Figures. My Logitech was win7 certified, stopped working with w8 upgrade, never updated to work with 8.1 or 10, annoying

its not a camera but my wifes keyboards doesn't work completely with the anniversary update, only mouse works and she has the K400 keyboard. i check logitechs website and there are no new drivers, didnt MS work with thier partner to insure devices continue to work?

Reinstall the drivers / software. We have a lot of Logitech keybords, they all works without problems, mouse and camera also.

The anniversary update did slow down the boot speed of my laptop. :|

"we have done a poor job communicating" This could be included in literally every article about Microsoft changing or adding anything.

I don't know if that's because of this bug or not, but with my RealSense Dev Kit camera I get a weird green distorted image while trying to use the camera on desktop WhatsApp. Now, I have an old Acer laptop where the webcam works perfectly with Skype Preview, and IIRC my RealSense cam works perfectly with Skypr Preview too.

I had Creative Labs webcam a while back that also never got an upgraded driver. Since then, I've stuck with Microsoft cams as they appear to get driver upgrades.

Sweet job "retrenching" to "focus on enterprise"...

This is proof that collecting telemetry​ and the insider program has been a complete failure in catching these bugs.

lol that's now how things work

Perhaps instead of releasing patches with bugs to millions of people, they should start some sort of beta program.. maybe they could call it insider or something

Microsot needs to do proper internal testing with professional QA testers which they stopped doing when miser Nadella took over and fired all their testers in favour of using free labour from fanboys who arent actually doing any testing. They would have caught this and likely any other issues before reaching end users and then requiring scapegoats like Mike M to make paper apologies in forums.

My camera stopped working on my phone after the update. Had to factory reset get it back.

it just proves that insider program is just PR for making buzz and good public image you would expect that this simple problem would surface sooner with all those "developers" (below average level users) ms has test team. just look at feedback app and count how many times they listened. you are not developers stop wasting your time testing, installing daily builds. get stable version and don't upgrade to newest stuff. wait atleast month so other people can struggle with new bugs. ms doesn't pay you.

Funny thing: not a single person tipped us or mentioned it to us (or myself) on Twitter, email, or anywhere. We did have 42 tips on WhatsApp beta updating though...

Seems this isn't a bug. Microsoft decided to take away a massively used feature without telling people. Now they are going to put it back in? Or re-implement it to work with the new stuff as well? Way to go?

My Intel realsense camera Works much More reliable with the Anniversary update Posted via the Windows Central App for Android

That's interesting since the Update seems to break the IR camera on my brand new ASUS Q524u.

Really a great update, make the PC faster and more reliable. We are using these Logitech 920 cams, no problems, and we have 6 of them. And absolutely no problems about update, I think we update around 34 PCs in the past.

We haven't had a single complaint about web cam issues either in our tips or on Twitter, so something is not lining up

Thanks for the heads up you MS morons.

Correction. Most webcam viewers. Can't believe they'd do something so stupid.

Will Nadella ever be held accountable? I'm all in Windows (waiting new Nokia phones on mobile side) and it's sad that captain of the ship was the first to bail out, could be a cultural thing though.

So, in other words, Microsoft chose not to support the latest flippin' standard for the web, once again SCREWING USERS. If I only had Satya Nadella in front of me right now....

Polish everything. I'll come back at 2018.

Is H264 required for true 1080p video on Skype? For cameras that support it, like the C920?
Windows Central Newsletter
Thank you for signing up to Windows Central. You will receive a verification email shortly.
There was a problem. Please refresh the page and try again.