Windows 10 PC makers can now use Windows Hello-supported TouchPads from Synaptics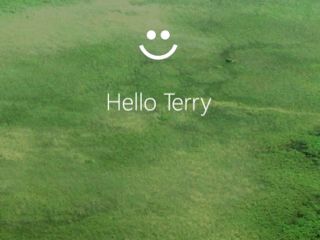 Windows 10 includes, among many other things, its Windows Hello secure sign-in features. One of the biggest makers of PC touchpads, Synaptics, has revealed it has worked with Microsoft to incorporate Windows Hello features in its products that will be offered to PC OEMs.
Synaptics states:
There's no word on when the first Windows 10 PCs with Synaptics' Windows Hello-compatible TouchPads will be available.
Source: Synaptics
My fingerprint sensor never worked well with Windows 8, with windows 10 it worked very well but after a refresh it stopped working.

I did, it says driver up to date.

Are you just going into device manager and checking or are you trying to reinstall them? I had a similar issue with my USB guitar interface. WIndows said the driver was up to date, but I had to reinstall the drivers anyway. I don't really know anything about the fingerprint scanners, but if there's anything you can configure on it, change something and then put it back. It sounds stupid, but sometimes re-filing parameters makes a difference.

Thanks, I will try that when I am home.

just uninstall the current fingerprint driver and let windows 10 install the driver automatically.I had the same issue on HP Elitebook 2170p but now its working after uninstalling the driver that i had installed from HP.

Its still working for me :)

I need new Dell Inspiron 5000 series with 15.6" 1080p screen , i5 6th Gen , 8GB Ram , 1TB Hard disk , Touch screen , those Realsense stuff to fully support "Windows Hello" without additional accessory plugged in

Is it me or is that little smiley face with the text "Hello (your name)" creepy as all hell?

"Hello Terry""..... With Anthony Hopkins voice in Silence of the lambs...

It's much less creepy when it winks.

It's about as creepy as the Nokia Mix Radio logo.. I say Nokia because I'm not sure if they still use the same logo... Nevertheless, both look sinister...

But is your's talking to you. Or is it just mine.

Microsoft Passport? I haven't heard that term since 1999.

Lol some of MS other forum properties still say passport.net

If i download that does my macs trackpad works fully?

First solid 2n1 with this and the real sense camera and I'm in

So the entire track pad will be a fingerprint scanner basically?

Fingerprint and Real Sense camera for two factor security would be awesome for certain laptop applications.


The smiley face is missing a nose and if they move the smile up closer to the eyes, they will have a problem with Summerfest in Milwaukee as that is their logo and has been for over 40 years!

Maybe that's what makes it look creepy... No nose.

An updated Surface Pro 3 Type Cover with this touchpad would be nice.

Oh man, i'm going to be all over that if it comes out!!!

That would be nice.
I prefer to reduce the cost of their type cover though and let the Surface have the RealSense Camera

Problem is there's no way to retro fit a RealSense camera into the Pro 3, so this would be the next best thing for someone who wants to use Hello with the Pro 3.

Well they can just bring windows hello to the upcoming flagship phones by putting a finger print sensor and a front facing camera that can detect someone's face to sign in. That would really make windows hello a universal feature

You have not read the articles, about the flagship phones I take it.

I think that's what the iris scanner will be for.

They are putting an iris scanner on the new flagship phones. Idk about finger print scanner but with iris scanner what's the need?

Man I love my Hello camera! I sit down, wack the spacebar and I'm logged in instantly. It's AWESOME! Just wish I could have it on all my machines.

Not sure how whacking your "spacebar" fits into this, but ok.

That's what wakes up the computer and then the camera sees me and logs me in.

Never used the touch pad never will

Never breath and never will.

This is really great! Windows Hello really helps to push the innovation on PC again. Before Hybrids, now Biometric security.

is their any possibility that old Synaptics touchpad can work with hello?

So, existing users wouldn't be able to avail this feature? Still they have been adding various gesture based actions to their touchpad settings for Windows 10. Like three-finger tap to invoke Cortana, etc. A bit tuff to use three fingers though.

Yeah we already got that feature and four finger is also difficult but I want to know can existing users can get windows hello feature with synaptics?

I want this lockscreen, I've seen it shown in a lot of Hello demonstrations. where can I get it?
Windows Central Newsletter
Thank you for signing up to Windows Central. You will receive a verification email shortly.
There was a problem. Please refresh the page and try again.