Windows 10 SKUs are revealed, Microsoft confirms Windows 10 Mobile for smartphones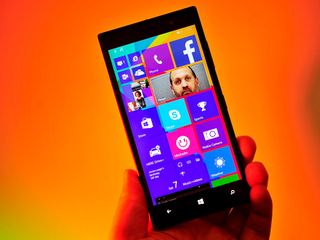 Microsoft will offer seven different variants of Windows 10, and the company has confirmed that the name of the SKU made for smartphones and small tablets will be called Windows 10 Mobile.
Here's the breakdown of all seven Windows 10 SKUs:
Microsoft has already confirmed that the versions of Windows 10 made for PCs will launch first, sometime this summer, with Windows 10 Mobile and other versions launching sometime later.
Source: Microsoft
Good news, but when the new build will arrive?

June for PC. Next week for phones.

I want to know if Windows 10 Home will be available for free for existing Windows 7 users. If this is true, then its time to wipe out my Ubuntu installation on my 2010 Laptop and update to Windows 10 Home.

WZor on Twitter. http://windowsphoneapps.es/2015/05/la-proxima-build-publica-de-windows-1...

Do I need to install the second build on my phone in order to get the third build once it is available??

Do you happen to know when Win 10 will be available for HTC devices?

we will know today if we do get a new build because microsoft is the 2 days ago that it takes a couple days to see if telemetry is good

The article says windows for PC first, then windows for mobile. Posted via the Windows Central App for Android

Good comment, but when will it be relevant to the article?

Don't you think if they knew, or were allowed to say, there would be a story about it? For real. Its ridiculous to keep asking.

Pretty sure that's been all over WC...

So Office Mobile is only free on small, mobile devices, it seems...

Gets people to buy the real deal on PC for compatibility. Almost like an advertisement of sorts.

Yeah, so if you want Office all the way, get one of the new Win10Mobile devices that support continuum, and hook it to a large screen. ;)

My W10 has a problem since I installed the most recent build: The OneDrive & Music apps say there are updates, but can't install them, I get an error. What should I do?

Same for me. Just have to wait for the new Phone build. It will work itself out I think.

You should troubleshoot it using technical resources, OS logs, etc. If you don't have the skill set to do that then the tech preview probably isn't for you. Regardless, it's very unlikely that you will find the answer in the comments section of a completely unrelated article.

Shut up Cleavitt76. Others have the same problem/question (see above). I'm allowed to ask questions, it's how things get solved. Windows Central is the #1 Windows community, with lots of smart people. I frequently get help on here from others. It's more reliable & faster than waiting/hoping for a reply tweet from Gabe Aul. I've been on phone preview since it started years ago! I was simply checking if others had the same problem, or if it's just me. Hopefully I get a straight solution. Anyways stfuuu!

Yes, Windows Central is the #1 Windows community, but Cleavitt76 was right, you're asking that question in the wrong place. The comment section is for discussions about the articles, not for questions. Try using the forums, dude.

Solution is revert back to W8.X.

wen it arrives in india first!

Isn't it sad how Microsoft is making you wait? You demand a new build today, want it free, want it without any bugs what-so-ever, and they are making you wait for it. How dare they do this to you? Here you are, feeling entitled to a build, and they are defying you. If I were you, I would refuse to install new builds until the final release.

Sigh. First we had to explain that windows phone was different from windows mobile. Now we have to do the reverse of that again :|

Not really. Just say Windows.

Didn't Gabe Aul mention that users enrolled in the insider preview will get a free upgrade as well. What about that? Didn't see that mentioned anywhere in the article.

You'll be able to "update" to the RTM version of Windows 10, but you'll still need a valid Windows 7 or Windows 8 license, to have a valid license for said RTM installation of Windows 10.

'What does that phone run?' 'Windows 10'. Not that hard.

'And you Surface and Desktop..?'
Then they'll ask for versions too.

"no, the mobile version. It's basically the same, but it can't run desktop stuff" Gee, that was pretty difficult

But with Remote Desktop it runs desktop apps fine. Also, Metro apps are now desktop apps too.

Nops, Metro apps = Windows Apps (Apps, like Phone Apps) Desktop apps = Windows Desktop Application (like x86 prograns e.g. Media Player, Paint, Adobe Photoshop CS etc).

I really don't think that the ability to remote desktop is in the mind of the average person.

Until I can plug in my phone to a tv and use remote desktop to play bops3 while snapchatting

Besides concurrent sessions isnt supported on consumer windows

Actually it can run desktop apps thanks to Continuum :)

Not really. It can run universal apps in a "windowed" mode, but I wouldn't call that "desktop" apps. We both know that when people say "desktop apps" they are talking about x86 programs and not watered down touch centric apps. Continuum isn't going to allow me to run Lightroom or Visual Studio from my phone (not yet at least).

yes to be more precise desktop apps use win32 apis

Adobe is porting some of their x86 programs to Universal apps. We will see more in the future.

It's the opposite. You won't run a desktop app in a smartphone, you'll run a phone app in a desktop mode.

Question don't always come this easy.

Windows Mobile.. I thought they got rid of that with Windows Phone 7. Back to the Future!

Mobile doesn't mean exactly phone. It means "Mobile" (Mobility, like Phones and Small tablets)

But it's still a phone OS, so no chance I'll be downgrading my small tablet from a full Win8 OS to a little phone OS with all the inherent software restrictions and lockdowns.

If you already have a tablet, you'll get full Windows 10. Microsoft has already confirmed this multiple times.

-sigh- if you actually did some research instead of talking like if you knee everything, you would know Microsoft said only new small tablets will get a different UI. Belfiore already shown the windwos10 running on 8 inch device... reason why hamburger menu is on start screen, so it will be like win8. But keep making stuff up. Thats the best thing to do. Posted via the Windows Central App for Android

Don't they mean a smartphone and tablets using an ARM processor? If you have a 7 inch tablet running an atom chip, can you use Windows Home? But then again, maybe the Windows Mobile provides a better UI for the smaller screen. I know that my $79 HP tablet with an atom is a bit hard to use with the small icons and such. I also like that I only have to type in 4 numbers to unlock my 928 versus the longer password to login to my tablet.

I know. But this was still the idea with the original Windows mobile os. It was on PDAs, Cell Phones, those inventory scanners, etc. I'm just not crazy about the naming conventions.

It is good. Window Phone as a brand has failed.

Exactly. Mobile is more than just phone. Saying that a small tablet runs W10 Phone would be confusing.

Well seeing as theres no upgrade path for rt it is just plain old windows for x86 tabs

Don't you supect they took a bunch of code out of Windows RT to build windows Mobile? Wasn't Windows RT used on an ARM powered tablet? Aren't most smartphones and tablets powered by ARM processors?

Hopefully they let me upgrade from Windows Mobile 6 to Windows 10 Mobile.

Should have kept the Windows Mobile name in the first place! And what about RT devices?

Every time when someone is asking "What about [...]?" questions, Michael Jackson starts singing in my head: "What about us/Earth song".

no this is different... before it was Windows Mobile X.X, then Windows Phone X.X now its just Windows 10, the mobile just identifys the SKU the device is running

Probably the best way I've seen this explained!

No 10 for RTs.
Upgrade to S3 and stay happy forever.

Windows Mobile = Windows Phone + Windows RT + Continuum

Glad to finally have a single platform for all my devices! =) super excited for the release!

I think it's very understandable.

When the preview will launch this week ..???

Shouldn't these be called 'variants' instead of 'versions'?

Damn, I had hoped they wouldn't make 3 different desktop version... Again... Hope the free upgrade from W7 and W8 will upgrade pro to pro.

Why the heck do you need Pro? It's for Small Business with Windows Update Business.

Why the heck wouldn't you?

Right. You have no point.

Hehe, was that a second "right back at you" ;) Time has shown that when I've been on home editions, some day, one or more of the features excluded from the home edition was just what I need to use. Like remote desktop... The only reason to make more than one edition is so that MS can cash in more money, which is great for MS, but since I have a much smaller account set aside for software than MS has, its not so great for me.

Usually PRO includes remote desktop when home edition does not.

Exactly! I like being able to access my desktop from my phone when I'm out and about. It's helped out in a pinch on more than one occasion!

Also, not sure how it will be in W10, but in W8 you needed Pro in order to get Windows Media Center. So RD and WMC (both of which I use daily) are reasons to get Pro. Any news about WMC in W10, by the way? If it's not available, I won't upgrade...

WMC is dead. Can't really say I'll miss it. The sortings didn't fit me

Agreed. I switched to Kodi on my HTPC.

Does it matter if my Laptop is my primary device? I dont do much work on my desktop, which is what my wife usually works on. What does remote desktop allow you to do? Connect directly to your desktop and access the files on the harddrive? Isnt this why I use OneDrive fro all my files?

And joining domains I believe. Home cant join domains, just workgroups. If I remember right.

Pro also includes Bitlocker encryption whereas the Home version does not.

Do you now see why some of us need it? Just because MS labels something Enterprise, Business or what ever doesn't mean it isn't something that everyday users couldn't benefit from.

Lots of people need pro on their personal devices. I do because I need remote desktop for my job (on call 24x7). So does my mother because she works from home. Also, there are several other features I use in Pro that are not available in Home. I can't remember the exact ones because I don't bother with Home anymore, but I know they are not in Home and I need them. Bitlocker might be one of them. I think Hyper-V and Visual Studio support might be another, but I don't recall.

Here we go. Remote desktop, Bitlocker encryption, and allows you to join a domain. http://www.intowindows.com/windows-8-windows-8-pro/

I as a student who has started to develop apps would need it. Emulators run only on the Pro version. I had it on my old pc but its ram was too shitty and on my new pc, it had the base version. So yeah it would be good to get the pro version. I wouldnt have a problem with the educational version if it has support for Hyper - V and is available for free to students from dreamspark

They should provide Hyper-V in Home Edition

Yep, because every home user runs multiple VMs.

Education version should work for you Prannav. From what was stated, Pro adds features to home, Enterprise adds features to Pro, and Education adds features to the Enterprise. Therefore, Education has the highest set of features including all features of all the other versions. That's the way it's stated, at least.

One reason: Remote desktop. It used to be free for all versions when they had Windows Live Mesh, but since that's been discontinued, you can only connect to remote PCs that are running Pro. The PC you are connecting FROM can be any version, but the PC you are connecting TO must be Pro. It's an unnecessary limitation seeing how useful it is in a home (I use it to connect to a home server PC in my basement) and I was really hoping they would move it to the main edition.

Precisely why I use TeamViewer now. No limits.

While TeamViewer is good, it's not always an option. Many corporate environments do not allow that kind of software to be installed on their workstations or servers. They also block that traffic at the firewall/VPN level. TeamViewer is great for consumers or small business, but it's a nightmare in a large environment where centralized control is needed.

Even for consumer use, Windows Remote Desktop is simply more convienient as there is no extra software, no setup involved. You just type in the PC name, and it connects to the remote PC. The remote desktop connection apps on Windows 8.1 and Windows Phone are great because they're simple to use. Everything I need, nothing I don't. At least I'll be able to keep Pro on my home server when I upgrade. Still, would be nice to have it on all versions (especially since the connection app is on all versions) or at least have an option to get this one feature for a low price (rather than spending $100+ for the Pro upgrade).

In the past, MS would not allow Home Edition to join a domain & as mentioned, could not use remote desktop. I think some parts of Administrative Tools might have been excluded in some older Windows Home versions too. If you work in IT and have to help relatives or just make some extra $ on the side, those features are definitely needed.

Ram requirements usually ms doesn't allow a certain amount of ram on the base consumer edition so for those gamers who buy mb's that support x amount of ram it will be wasted on adding to a dedicated video card

Bitlocker, HyperV, domain join/Group Policy Editor, Remote Desktop... There are plenty of reasons a power user would only opt for Pro.

Sounds like it:
As we announced earlier this year, for the first time ever, we are offering the full versions of Windows 10 Home, Windows 10 Mobile and Windows 10 Pro as a free and easy upgrade for qualifying Windows 7, Windows 8.1 and Windows Phone 8.1 devices that upgrade in the first year after launch. Once you upgrade, you have Windows 10 for free on that device.

I read a reply by Gabe Aul to a tweet which was asking that what will be the Win10 version if upgraded from Win7 Pro. He said "You'll get the pro."

Has he revealed if we're going to be able to do a clean install or its only as an upgrade?
And yes, I know it says upgrade... But one can always dream...

Maybe it'll be like w7-w8 upgrade where your just making install media(with encrypted install.wim)

Choosing between three different versions - if this is such a hard decision, then life must be really tough for you. How do you choose between if you should get married or not? If you should take one job over another? If you should choose McDonalds vs Burger King? If choosing which version of Windows you want it such a hard decision that you need to wring your hands, and fret over which one you should get, then you have more important problems.

Either you didn't read my comment or you didn't understand it... In no way that say anything about making a descision. I know I'll get the Pro version. The thing I wrote about was the fact that MS makes different versions which gives some problems when fx wanting to help people using remote desktop. So before you start rambling on with you fine examples on though descisions - maybe you should start to read and understand what I wrote...

Now that we no longer have Nokia phones going forward, once Windows 10 Mobile is finally released are we still going to see SLOW carrier approved firmware updates? Like Cyan, Denim, etc.??

Yep. Unless they start manufacturing unlocked editions for sold thru their site/b&m stores(which so far most are still customized using the appropriate carrier rom)

Here's hoping that's a "no" - they've specifically mentioned an "always up to date on all devices" approach at several of their Windows 10 events/keynotes. Hopefully they've got a plan that the carriers can't control (like "feature and security updates" separate from full firmware updates. Plus with fewer integrated system apps, we shouldn't feel the pain of slow carrier updates quite as much

I think you're right about that "always up to date on all devices" statement there. They will probably use something built into Windows 10 similar to having the Preview for Developers enabled that will always allow you to get the updates without carrier approval. This is certainly possible. However, firmware updates will most likely still be carrier specific if you're tied to a carrier locked phone.

Mine will Windows 10 Mobile Pro 64 bits. :P

Windows 10 "mobile". Apparently there is still not a single os for all platforms

Windows 10 is the same at its core for all devices

They have to differentiate it in SOME way since people will be interacting with both differently. If you have a small tablet running the mobile version but the manufacture's site just says it runs "Windows 10", that could be very confusing.

These are only SKU names (as in behind the scene names when purchasing devices). You'll never see "Windows 10 Pro" or "Windows 10 Mobile" in the marketing. It's simply "Windows 10" on all your devices. Similar to how Android and Apple don't say different versions in their marketing. That's the beauty with Windows 10.

Well with the other platforms it is & sadly it doesn't always render properly

am just going to call it windows phone


It's a Microsoft Phone running Windows 10 Mobile. Pretty simple!!!

What comes around goes around Early years it was Windows CE then changed to PocketPC then finally Windows Mobile with its rebirth it was changed to Windows Phone now back were back to Windows Mobile.

Technically the core upto 7.x was still windows embedded compact

Ah, of course. We made it to the top of the hill, and now we're sliding back down backwards. Back to Windows Mobile, then in 2 years back to PocketPC, since everyone will be using their phone to hook up to a large screen, keyboard and mouse, it really will be a "pocket PC". Then in the year 2085, it will be Windows Centenial Edition (CE) so the CE will return. Yeah, that's when Windows turns 100. Haha!

Why is this a problem? Maybe I'm being ignorant, but MS wanted to keep things a bit more Simple, they couldn't just call the mobile version of Windows 10 on its own as some people would not know if you're using the full desktop or mobile version. Windows 10 is all one OS, adding in mobile just helps people that it's a mobile version instead of the full version.

What happened to the singular windows vision?

My thoughts exactly. I read the article twice just to make sure I didn't miss something. The " 7 versions" line in the first paragraph almost made my head explode lol

It's simply "Windows 10". All these versions are simply behind the scenes for volume licensing and business features. As a consumer, you'll only see "Windows 10" on all your devices in all the marketing. Similiar to how you only see Android and iOS. At the core, all Windows 10 devices run the same core.

Sure you will companies like dell still have to show what edition due to say if your buying a computer with more then 32GBs(which I assume is w10 basic x64s cap)

It is going to be a bit more than behind the scenes. Each version may look and work differently and have different features. There are different versions for a reason.

One PLATFORM (as in they all support WinRT, a common architecture), not One OPERATIING SYSTEM. As for the SKU, Windows Mobile is self explainatory, Windows 10 Home & Pro targets different users (Consumer vs Business). The other SKU's are strictly for licensing puposes.

Yeah, I want more information on this!

So it's not one software across all devices!

It's one "core", the versions is because not all users needs all features... like an enterprise user doesn't need an Xbox app and an Home user doesn't need enterprise softwares (like windows store for business or logon on domains)

Yeh, but that can be accomplished during the installation, OS detects the device and install the appropriate apps, drivers, etc. I was imagining I buy the Windows 10 and I could install it on my phone, on my surface and on my PC. Would that be cool?

Cool yes, but realistic? No lol software doesn't work like that. What you described is a nightmare for a developing team. The ISO file would be over 25GB in size so then it can start cutting off drivers and features during install. Sounds redundant. These are just SKUs -_- its still one PLATFORM. The Windows 10 platform.

Guessing they'll leave remote desktop out of home again...argh

Yes and no... They have a remote desktop app now in the Windows Store that should work. But Home also probably wont be able to join a domain. If you need an alternitive TeamViewer is great =).

I'm almost ready to start testing W10 on some of my devices.

So the change in name is from WP10 to W10M....

No, it's just Windows 10. Mobile is just the SKU name (behind the scene name for manufacturers).

Back to the Future Past (with Windows 10 (Mobile))

I've still got my old PDA with Windows Mobile 5.0. Later this year, I'll have a phone with Windows 10 Mobile. Will be using both devices, until I can get a replacement for an app that just doesn't exist for Windows Phone, iOS, or Android. Only on Windows Mobile, and it's been out of development for 11 years. Still the best app of it's type, and I've got to have it. I guess I'm going to have to come out of retirement and write a program. I can't use TWO Windows Mobile devices. It would get confusing at my age. ;)

I presume that if you have Windows 8.1 Pro you will be upgraded to Windows 10 Pro.

That would be the logical move, yes.

No I ruddy won't, unless a lot of issues are addressed first.

What are you talking about? Lol Since i can remember, if your license was Home or Pro you were always upgraded to Home or Pro accordingly.

It should with incoming support for higher ram limits via ddr4

Full circle around back to the windows mobile days with a gazillion versions of windows :P In all seriousness, MS should have a single version called Windows for the consumer market.

That won't happen. MS charges more per license to enterprise so there's an edition for that. They discount to schools and universities so there's an edition for that. The mobile versions will look and act differently in some ways to the full desktop version so that has to be differentiated in some way too.

It's only one OS... Windows 10. The versions are simply for manufacturers and for volume licesning purposes. As a consumer, you'll only see "Windows 10" on all your devices. But I agree, it should have just been "Windows" instead of "Windows 10".

Not unless you go the cto way from OEMs like dell

Well, if you pay attention the name is not the same it was before Windows Phone. Windows 10 Mobile =/= Windows Mobile 10 :v

Everybody should read that

Wide range of universal apps?? Seriously?? Only maps works well, others suck :P

you know you're using a preview.... right?

So we're going back to calling it Windows Mobile, just around the same time new are non users are finally calling it Windows Phone?
Way to confuse the non educated consumers you're trying to win over.

From a marketing/consumer standpoint... it's just "Windows 10", not "Windows 10 Mobile". The number of versions you see there are behind the scenes "SKU" names when a manufacturer purchases it to install on their devices (just like how products have a product codes vs. product names). It's simply "Windows 10" for all your devices thanks to the Universal platform and Continuum.

Have you read the article? Windows Mobile for devices with a screen 8" or smaller.
It will be called mobile to differentiate it from the os for pc use.

Windows 10 Mobile.... Lol. I guess they couldn't it name it anything else for the sake of simplicity. Well I hope you can do a clean install, as its sounding like users would need to do an in-place-upgrade (install initiated with-in the windows 7 / 8.x).

Windows phone is better,even our dictionary feels so

I have a question! will Windows 10 Home edition includes Hyper V? unable to run windows phone emulator on Windows 8.1 Single Language (-_-)

S K U = Stock Keeping Unit

Didn't ​windows central insist the name wasn't changing? Way to drop the ball!

Well look at it this way: Home for non pros, Pro / enterprise / education are well self explanatory. So the sake of simplicity as Windows is running on a "mobile phone" you either call the sku phone or mobile.

This. They have to differentiate for licensing purposes.

Mobile SKU is for both Phone and Small Tablets, so it had to be Mobile instead of Phone.

No name change - this is just to differentiate the different options for different kinds of device. Generally, they'll all just be Windows.

No. Windows has many bad connotations to it(BSOD) windows 10 shows the customer that it's a completely different version to what they are used to

Good SKUs and just like win8 there wont be more than two consumer OS. I wish pro and home was a single one. But pro doesnt add anything to most people. Other versions seem nice. Posted via the Windows Central App for Android

Thanks for the info. Windows phone 10 im sure will be sometime in 2016. I can wait.

I'm sorry I don't understand, which version of Windows 10 will w8.1 with Bing users receive?

I have a Windows 8.1 with Bing laptop. I have Windows 10 Pro Preview installed on the laptop. When I upgrade from the Preview version to the final version, will I get Windows 10 Pro?

You most likely get W10 home because your laptop original Windows was 8.1 Bing. Note that the W10 TP being tested has only one version, pro version...

If windows 10 is the last version of windows, why didn't MS call it "windows 4ever" or "windows infinity"?!

I think eventually they will make it just windows

I don't think this will ever materialize and subsequent versions of W10 would be forthcoming.

So.. I have a dell inspiron 8.1 laptop, if i decide to update to Windows 10, how will i know which version I'm going to get?
Family, pro, enterprise..
Will i automatically get a random version or will a be able to choose??

What version do you have now? Pro gets pro, home gets home.

If you have core then probably home. If you have pro, then pro. =)

What about the Windows 10 for abandoned RT users sku?

Windows Shut Up & Go Buy a SP3 or S3. I own a Surface RT and will be upgrading to a new Surface myself. I've gotten 2.5 years out of it and it still works....even after Windows 10 releases.

Getting there. My Galaxy S3 is getting old :) Waiting for that Windows 10 Mobile flagship!

Yeah but Windows Phone sounded cool... ;)

Anyone else surprised they didn't use "for business" instead of enterprise? #sarcasm

You'd think with all those versions, Microsoft could get a full 10 version to run on Surface 2.... But "no", that's obviously just to hard.

I'd love to know the reason why MS won't do this. Same ARM processors phone and Surface 2 so why not update it to Windows 10 Mobile? Just don't call it RT anymore.

I feel like it could get w10 mobile

I could live with that. Just not some update that delivers some lame aspects of Windows 10 (we all remember WP7.8!)

Hahahahahahahahahahahaha lol

Interested in the mobile Enterprise version - mdm baked in? Allow openvpn? I haven't seen any more details, does anyone know anything else?

Multiple skus for phone, interesting. Sounds like that allows for bypassing the carrier?

Yup notice how the Mobile Enterprise SKU mentions something about always up to date security and feature sets... Hmmm ;)

Which you can do already.

Only way I know now is if on dev preview. I've seen issues in the past with companies having to wait on carries to get needed phone updates. I wonder if it will also address issues with Verizon restricting OS features?

The easiest way around that is to not but handsets via the carriers.

GUYS... Just so everyone understands, THE NAME ISN'T CHANGING. It's simply "Windows 10"... "Windows 10 on all your devices." All the 7 names in the article are SKU names (behind the scene names for people who actually purchase the OS software such as manufacturers and people who buy licenses in bulk). It's similiar to how you when you buy any device, it may have a different product number vs. product name. From a consumer/branding/marketing standpoint, they made it clear that it's simple "Windows 10 on all your devices". All the devices use the same Windows 10 core. Hope that helps :-)

Exactly. But to differentiate when we talk about them, it's good we can use Windows 10 Mobile for an "official" name as well.

What about Windows for car or watch?

that's where IoT comes in.. since those are related to the internet of things.

Could you imagine a 7" touch screen car stereo with Win 10, just amazing.

I'm not that knowledgeable in all of this SDK stuff, I just get the basics really, so sorry if this sounds like a stupid question; Should "Windows 10 for Xbox" or something similar be on this list? Or, is it because Xbox is Microsoft's own device line that they don't need to release that kinda stuff? After writing this, I kinda thing this may be the more liekly thing.

Does this mean that my Windows 8 PC is not upgradable to WIN 10.
Ain't worried tho since I'm a Windows Insider. On Office for phone: Can we finally create PowerPoint presentations from the phone? On 8.1 foe phones can't do anything useful

Why wouldn't your windows 8 PC update to 10? If you have Windows 8 home then you will update to Windows 10 home.

It is one OS, just different licensing SKUs. See my comment above :) It's simply "Windows 10", all the other 7 names SKU names are just behind the scene names used for people who purchase the OS software.

I'm wondering how WinMo 10 Enterprise will be delivered through MSDN. Some sort of rom I'm guessing?

Might be easily connected with your Microsoft account, to install it on your device through regular update path.

There'll be no stopping the Windows 10 juggernaut folks!

Windows 10 Mobile is a good name. Everyone would call it that anyway!

Yeah, Windows 10 for Phones was getting a bit cumbersome. I really like "Windows 10 Mobile".

"qualifying Windows 7 devices" Now I'm starting to wonder if my HP Mini will get it :P

The qualifying simply means if your hardware can support the minimum requirements and if your windows license is genuine.

Nothing like Winmo 10 my friend cannon#WP. It's Win10mo!

Good gosh. Well, nice to see MS's standard million-SKUs mantra is still alive and well. Certainly not "One" Windows 10, not even three... I mean... I understand the need to say, Mobile vs Mobile Enterprise.... but still.... Windows 10, Windows 10 Mobile and Windows 10 IoT Core. Or better yet, if they could keep with the "One" mantra; Windows 10.... Then the installer will either validate the key or device for what drivers etc to install... Improbable?

Yes this is needed people. They cant have one SKU thats ridiculous. You cant sell to the several markets Microsoft does business in with one SKU. Its Windows 10 get over it lol

My laptop is windows 8.1 pro , will I get the windows 10 pro ?

So, first off, as I've made very clear, I hate everything about Windows 10--I LOVE Windows 8. But, I saw a tweet that Microsoft doesn't "get it" because they have 7 SKUs of Windows 10. Personally, I feel the part they don't GET is that Windows 8 was the RIGHT way to press forward, not this stupid, ugly, bloated, slow behemoth of Windows 10. HOWEVER, because Windows 10--as currently designed--is supposed to be the beginning of convergence into a single scalable system, it's preposterous to think that, right out of the gate, Windows 10 would already BE the single SKU they appear to be driving for. As much as I hate the design, at least I get that from here on out every update/feature they make available will be steps moving toward that final goal. Whether they'll succeed or not is another discussion completely, but it's ignorant to say they don't get it just because W10 isn't, out of the box, THE converged system. I just believe it's not the DESIGN of a converged system I have any desire to support. Windows 8 was.

That explains the "3 billion devices" mentioned in the the //Build.

Too many SKUs. Why not make it easy for everyone to just use Windows. Just give everyone a single SKU for desktop/tablets/laptops, then one for mobile, enabling needed features on the fly. Now... Will Pro version still required to test Windows apps? I know a lot of people who have the home version of Windows, and they can't build Windows apps because they can't install hyper-v on it, so they can't debug on the emulators/simulators. Maybe having to pay to upgrade from home to Pro is not a lot to some people, but it is something that devs on other platforms don't even need to worry about. If you get any MacBook, you can use it for personal or professional use as you see fit. Need to install XCode to develop apps for iOS? No problem, the emulator just works as expected. I'd love it if Windows users could have that flexibility, not having to worry about needing to pay extra for a Pro version to develop for the platform. It is good that the dev tools are free, but please let anyone be able to test their apps on the emulators and don't require a Pro SKU for that.

I think it would be better if they released all versions simultaneously even if we had to wait a little longer

I can get Windows 10 Mobile Enterprise through Volume Licensing? Wonder how that will work.

Would you please stop using screens with the News tile showing murderer, it's somehow disturbing. Thanks. http://en.wikipedia.org/wiki/2015_Chapel_Hill_shooting

If I get the power, I will make sure that all the Windows 10 editions including Win 10 for phones launch on the same day to give a statement to the world that, " Win10 is an OS for all types of devices and thus highlight the principle of unification".

No need whatsoever for two mobile SKUs.

Good dont use it lol but MS has business deals to make with airlines and schools and they need that volume licensing SKU.

Oh, Microsoft. I was hoping you would have learned your lesson this go around. There's no reason to have more than four editions: Home, Work, Mobile, and Embedded. That covers every conceiveable market.

Except enterprises, education and all the others of course.

I'm sorry but this is lunacy. In the Apple world there is just one version for laptop and desktop and it is called Mac OS X. And there is one version for mobile. iOS. And finale they have their little used server which is the first with add ons. Microsoft are once again creating a nightmare. Like for example, will sniping tool be on all versions of will it be missing from some like it is on Windows 7?

Yeah but does Mac make seperate os versions for enterprise and education? Honest question, I don't know, but if the do, im sure the sku's are all different too. The average person will only know windows 10, home, pro and mobile. I think splitting the home/pro sku was dumb, but whatever.

Apple doesn't need to. They just make one OS for desktop and laptop. That same OS works for home, school, business, etc. Not sure why Microsoft can't follow that simplistic model. Same with mobile. Only one OS for the iPad, no matter if it is used at home, or at a large enterprise (and yes, many large enterprises do use iPads). No need for a complicated SKU model. IMO.

It's nice to see how this ended up. I was in a focus group last fall and they had all kinds of terrible naming conventions for this.

Still, IMO, a confusing mess of SKUs. I wish they would put an *official* statement out on how they will lhandle Insider upgrades. I'd have been a very enthusiastic tester if they would come out and tell us if we'd get the right version upgrade (I have 8.1 Pro, I'd like 10 Pro on release) and whether or not they will support upgrading directly from the Beta/Insider version to the RTM version when it goes Gold. All I've seen was veiled snippets and sentence fragments that could easily be misinterpreted to mean different things.

Maybe keep an eye on http://blogs.windows.com/bloggingwindows/

If I keep an eye out here, I think I know where the Windows Blog is ;-) . They hav never posted that info there, and at this point I don't even expect them to ever do it. I can wait until RTM, at this point. Even though my Windows Notebook is not my "daily driver" (typically I use my iMac desktop because I don't carry the Notebook out of the house anyways, and I can use my smartphone or PS4 browser if I want to browse on the couch), having to potentially do a "from scratch" install is simply not something I'm willing to do, since I upgraded my platter drive to an SSD and don't even have a recovery partition on it (for clearly obvious reasons) :-)

We are back in business, WINDOWS MOBILE IS BACK BITCHES, LoL. Next station ... Claiming the throne back!

So, if I read this right, my HP Stream will be updated to the Windows 10 Mobile version. Not complaining, this is what I wanted to see! The desktop mode on that device never made sense to me. This will be awesome sauce for sure.

So Windows hello feature will only be available for PC & not for smartphones?

It would really be nice if Microsoft would list which version of Windows 10 that Windows 7/8/8.1 Pro users are going to receive with the free Windows 10 upgrade.

It'll be the Pro version.

Microsoft Mobile is now very confusing, guess they need to shut it down.

hey what is that wallpaper in the phone i really like it can i have the copy ?

And where is the "One Windows" term now?

It all makes sense. Since W10 is all about going back to the past (start menus, hamburger buttons and old designs) it only makes sense to put mobile on the end of it. Bummer I wish we could've gotten Windows Phone 10 instead of Windows 10 awkwardly shoehorned onto a phone.

It's not backwards. They are moving to universal apps/code bases. So "Windows 10" is what becomes the important part. You make a Windows 10 app it will run on any Windows 10 device, mobile, PC, etc.

From what I understand, that is not true at all. If you create a Windows 10 app, it will not just magically work well on any device, no matter the screen size, resolution, processor, etc. The developer still has to do the work to make each version work well on every device type.

care to link the wallpaper?

I always felt that one push that MS should get for windows based smartphones will come from the enterprise customers. However, as a professional and windws 8 (now 8.1) user at home, I am not yet convinced about its utilty in an enterprise. plus there are still security concerns. Reading the above statement by MS, I feel more confident that more and more companies will embrace windows 10 (pro or enterprise). If it happens, I see more and more people getting tempted to use windows phones.
Windows Central Newsletter
Get the best of Windows Central in in your inbox, every day!
Thank you for signing up to Windows Central. You will receive a verification email shortly.
There was a problem. Please refresh the page and try again.