Windows Hello facial sign-in feature gets animated in new Windows 10 promo video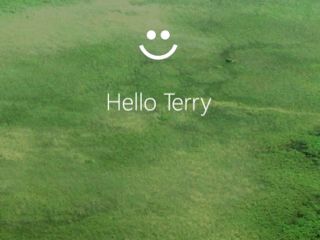 One of the biggest new security features in Windows 10 is its ability to allow users to sign into the OS by using their face, eyes or finger. Microsoft has recently posted a new promo video showing how the feature, Windows Hello, works with some help from animated cartoon characters.
The funny clip points out that any personal info that is accessed by Windows Hello is stored on the Windows 10 device, rather than online, in order to make sure no one else can access the data. Windows Hello does require the use of approved cameras and fingerprint readers, including Intel's RealSense 3D camera. A number of laptops and all-in-one PCs on the market already have the camera installed so Windows Hello can be used immediately with the Windows 10 upgrade.
Thanks to Richard Hay for the tip!
Windows Central Newsletter
Get the best of Windows Central in in your inbox, every day!
Gonna be honest the wink creeps me out

Think of it as your home stay pedo bear.

Think of it as your creepy uncle, the one your mom never left you with as a kid.

Think of it as the dude who took your sister's virginity.

Good morning, Dave. . . .

Well Hello to you too Windows 10!

It happens already when log on with my fingerprint

Mine does too and has for awhile. It went away a while ago but has been back in the past several updates. I just wish my camera was compatible. However it's an excuse to get the SP4 whenever it releases. For now my SP3 and Mobile Workstation will have to suffice.

It's nice this Intel RealSense 3D Camera for devices with older hardware, but only developers can buy it.

You don't have to be developer. Although, that is their target audience, anyone can buy one.

You don't have to be a delveoper to buy it. A dev kit just means it's put out in it's early stages so developers can buy it and develop for it so by the time the retail version is out, there are applications that use it. You can buy it from Intel today if you want.

Thanks to both of you for answering ... I'II try again.

Anyone can buy it. However, please check the hardware requirements before purchasing. The camera requires USB3. Also (and this is less clear from the site), a 4th generation Intel Core processor (cpu model number must have 4xxx or higher) may be required for use.

Maybe anyone, but not everywhere ... in some EU countries is not available. Two weeks ago I was on one site and they asked me for a developer certificate. Thanks for warning me about Intel processor ... USB 3.0 is not a problem. I have a quite decent rig ... WEI 7,6 with AMD eight core processor.

It's so fast that when you lock your device it already has signed you back in before you get up from your chair :D

Not sure why this is such a big deal. I had this feature on my Toshiba laptop from 5 years ago.

Your Toshiba from five years ago used a simpler form of facial recognition that could be tricked easily, i.e. by holding up a picture of the person.

No you didn't. Toshiba used your webcam to compare a picture of you to what the webcam sees. Grow a beard, put glasses on or paint your face and it won't work nearly as well. With this, it take a 3d model of your face and compares it.

Don't forget that it only worked 1 out of 10 times and took ages.

I never had problems with it, but did prefer the fingerprint for logon. Wagging face back and forth made me feel stupid.

Will windows Hello work as I get thin during warm months and cultivate mass after the autumn harvest?

"cultivate mass", best euphemism I've heard in a very long time

I don't play Minecraft but will watch the movie. It would be hard not to use the euphemism in a different respect.

Yes, and it will integrate with Cortana to ensure you receive a steady stream of suggestions for nearby Weight Watchers clinics.

I assume you will be able to login with your password and re-calibrate for the winter months :D

I assume if you gain and lose that much weight with the seasons, you have a much bigger issue on your hands.

Everyone's face changes slightly with even a 5 lb fluctuation in body mass. My weight doesn't fluctuate much but the question occurred to me when reading the article. It's ok that you didn't get the 'cultivate mass' reference.

The key word is slightly. I think it would take a fairly drastic change for it not to recognize you.

I was under the impression that it would scan your iris, therefore it wouldn't matter how different you look.

Ahh ithey em chedaamm....

It's pretty cool - still some issues with it not working when i come out of sleep I already followed the article from earlier in the week but it does not help.

How about other unlock method apart from the face recognition stuff, why are those not demoed

well, they are demoing the new login features, so there you go ;)

I hope we will see stand alone webcams come to market soon I would like that

Oh no...shades of clippy from Office

My name is Christopher so watching this video seriously creeped me out.

Microsoft needs to announce a new Surface Pro and of course it would be incorporated with Windows Biometric. Hello Pay should be on it's way lol

Will SP3 be able to utilize this feature?

This is going to be awesome. Does anybody know if this feature will be coming to W10 mobile? If so will my 1520 be able to do this or would I need new hardware.

Is coming to Windows 10 mobile, but you'll need new hardware.

The video seems to indicate that the iris scanning does not work through sunglasses (have to lift / remove them), but what about regular glasses?

How many laptops have the fingerprint scanner. I think this tech should be in all windows laptops

I wonder if it will be possible to use this technology with kinect. any hints?

Is this going to have a password database to use for websites and apps?

Would be cool if You are not present in front of your pc for certein time that it would sing you out and store your apps open for lets say 1houre because you maght come back any time. Everything would be happenig automaticly etc.

I think that is properly covered by the normal logout timer, that is already in windows... You should just set the pc to require password upon screen timeout/wake up.

When do the "upgrade your optically-challenged PC hardware" kits come out?

So I have to re-ask a question already posted, because I am to lazy and busy to go looking for the answer elsewhere.
Does anyone know if the camera on the Surface Pro 3 is supported or will we have to get yet another new device to use this feature? Thanks

No, camera on the Surface Pro 3 will not supported, but you can use (if available in your country) this one: http://click.intel.com/intel-realsense-developer-kit.html

This not being Cortana is one of these wired Microsoft decisions

Agreed. Making this separate seems to make things less connected... Posted via the Windows Central App for Android

I am glad a serial killer with a gorilla costume can't get in my computer with Hello facial feature.

I watched this thinking it was today's 10 Reasons video and thought they had finally changed the music -_-

Can you setup Windows Hello to use 2 factor authentication (biometric+pin or password)?

Is this the trailer where microsoft ran out of advertising money?...

Finger print scanner on windows phone 10? Especially on the new Lumia, 940/940xl or 950/950xl anyone??

More likely intels real sense cameras on the 950

Does anyone know if the surface pro 3 camera supports facial and / or iris recognition? Obviously theres no fingerprint scanner built into the device

No it does not, will probably be in SP4 needs to be intel real sense camera. 3 lenses 1 infrared.

I want a choice of normal or SASSY Cortana. "tell me I'm pretty baby and I'll sign you in".

Looks cool, maybe it will turn into Cortona later on. The kinect, Windows Hello and Cortona should merge into one voice for Microsoft. Posted via the Windows Central App for Android

They need to support the Kinect 2 camera for this. Have a bunch of them already.

They should have shown a guy holding a picture/wearing a mask of Christopher to show that it's not the simple facial recognition available until now...

Will this leave AMD in the cold?
Windows Central Newsletter
Thank you for signing up to Windows Central. You will receive a verification email shortly.
There was a problem. Please refresh the page and try again.